Be encouraged! Much good work is happening at Alki UCC this winter. I imagine some of it might seem invisible so I wanted to take a moment to share what is happening at a high level.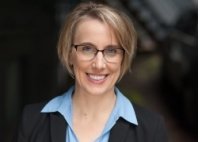 The church is in transition and it is a bit more complex than simply moving from Long-term Pastor A to Long-term Pastor B. The transition is also about internal transformation and external re-visioning. We are called to re-imaging and re-freshing our spiritual heritage — we are, after all, a Reformed church and our centuries-old motto has been "reformed and always reforming."
The opportunity for fresh vision and updated habits usually goes hand in hand with some uncertainty while the norms and customs adjust. Continue on! The growing pains are not finished yet but we are well on our way.
There two priorities-of-effort for us at this time. The first is Discernment. Hope Partnership is guiding us through a structured process to uncover our collective sense of call. After the House Groups complete their work in early February, the leaders will consolidate their findings and share them with the congregation.
There are many faithful ways forward so please be in personal prayer around this, remaining open to a variety of different expressions not necessarily tied to one outcome. The future is awaiting us with surprises and joy we didn't even know were there.
The second is Ministry Teams/Committees. In the regular ministry team and committee meetings, I have seen a rise in creative ideas, future dreaming and insightful wonderings. When committed people dedicate monthly time to a matter at hand, it is pretty amazing what can happen; creativity can, ironically, be enhanced by structure and routine. In addition, the teams are starting to collaborate and provide opportunities for the body that are integrated, well-supported and meaningful.
The new by-laws and the establishment of ministry teams create a strong, solid foundation for church organization. The new structure increases team-work, representation, accountability and responsibility, which is consistent with our polity.
This is a change in power dynamics.
For some, this will be a welcomed change. For others, it may not be. There can be a variety of reasons for this — some benign (i.e. the person who has high stress in other parts of life may not welcome additional changes in their church life) and some not always so benign (i.e. the person who is accustomed to getting their way.)
The direction the church is headed is a good one and worth the journey in the long run.
Ever Onward,
Pastor Kelly
Spirituality & Power
Alki UCC 2020 Preacher Series continues this Sunday, January 19.
Influence. Privilege. Power. How we navigate these dynamics of life together is critical to understanding who we are as soulful and intentional people.
Alki UCC kicks off the New Year with an exciting guest preaching series to learn how four dynamic faith leaders are using their influence for the greater good.
This Sunday we welcome Rev. Colleen Chinen, who serves as the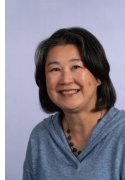 Pastor for Missions at Steel Lake Presbyterian Church in Federal Way. Over the past 10 years Steel Lake has been engaged in the deep work of congregational transformation and Pastor Colleen has been instrumental in spearheading their commitment to neighborhood and place. Her strong sense of call has led her to serve the members of the aging community, their families and caregivers.

Colleen earned her Bachelor of Science degree in Economics from the University of Oregon and a Master of Divinity at Seattle University in 2017. She was ordained in 2018 and has served as Co-moderator, Committee on Ministry (COM) and as a member on the Coordinating Council and Nominating Committee for the Presbytery of Seattle. She has also served the local church as chair for Pastor Nominating Committee, chair for Stewardship and as a member of various other committees.

She loves spending time with her family, visiting Disneyland and has a very tall stack of books that keeps growing taller but says she will read them all — eventually!
The series concludes next Sunday, January 26, with Rev. Mike Denton, Conference Minister, Pacific Northwest UCC Conference.
Explore the communion of science and faith in

"Painting the Stars."




Community Adult Ed. series registration deadline Jan 24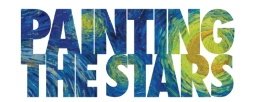 Where is Christianity headed in the 21st century? Join the conversation!
"Painting the Stars: Science, Religion and an Evolving Faith" offers provocative ideas on how our faith interacts with the world of expanding scientific knowledge. The seven-session evening program features video presentations followed by small group discussions, led by moderators Bob Jackson and Russ Thornock.
Check out the series trailer here.
Thursdays, 7:00 to 8:30 pm
January 30 – March 12
Alki UCC parlor
Registration deadline Friday, January 24
Suggested donation to cover materials: $15.00
Contact Bob or Russ with questions. Register through the church office.
Note: If you want to attend, but can't drive at night, contact Sandy Johnson.
"When I have a terrible need of — dare I say, 'religion' —

then I go outside at night and paint the stars."

— Vincent Van Gogh

Our Wider Community:


Of Interest Online .

..

Getting Out & About ...




Making a Difference!



An outing with our friends from Kol HaNeshamah

to commemorate


International Holocaust Remembrance Day





"The Rescue"

A Live Film-Concerto




The story of Jose Arturo Castellanos, the Latin American Wallenbrg




Screening of the documentary short film with live musical soundtrack




Saturday, January 25 at

7:30 pm




Town Hall Seattle, 1119 8th Ave




Free/advance registration required.


More info here. Carpooling and additional details to come.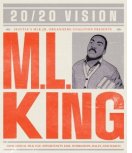 2020 MLK Day


Join us for our community's largest tribute to the legacy of Dr. Martin Luther King, Jr.

"20/20 Vision" reflects the clarity of Dr. King's dream and the power YOU have in 2020 to reclaim and re-envision it. Activities are free to all, including workshops, a job fair, rallies, a march and community meal.

Faith Action Network's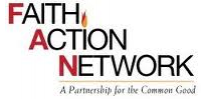 Faith Advocacy Day 2020
Register Now
Thursday, February 6
9:00 am to 3:00 pm
Meet at:
The United Churches of Olympia
110 11th Ave SE/
Olympia, WA 98501
Put your faith into action as you bring the voices of compassion and justice to our elected leaders. The day includes dynamic workshops, legislative preparation sessions and meetings with your legislators and their staff. L
unch Is provided.
Registration: $15.00 in advance; $20.00 at the door. More info here.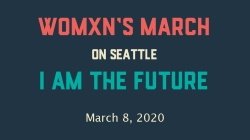 Womxn's March on Seattle
Note Date Change
Sunday, March 8
1:00 to 4:00 pm
Meet at Cal Anderson Park
1635 11th Avenue in Seattle
Come out in solidarity for this year's anniversary march, focused on amplifying the voices of womxn, femme, non-gender conforming people pushed to the margins of society and supporting youth leaders.
More info here.
Outreach/Social Justice Team
"Climate Corner"
"Whatever you do
may seem insignificant to you,
but it is most important that you do it."
— Mahatma Gandhi

Recycle, Reuse, Recycle, Reuse. Rinse and Repeat.
Our local recycling can only take clean and dry 'stiff' plastics — salad and yogurt containers for example. Be sure to rinse and dry them completely.
— Reuse ziplock bags.

They are designed for multi-use; they are not recyclable, so use them until they wear out. Use bread bags for doggie waste, for double–wrapping food to freeze, and for keeping household items fresh and dry.
— Reuse water bottles. Our local tap water ranks among the best in the country, so save and re-fill plastic water bottles.

— Compost Everything Else.

Dirty paper food scraps, tissues, shredded packing paper, etc., are compostable!
Use compostable utensils whenever possible. Plastic bags can no longer be placed in our recycle bins, but you can still gather them together (clean and dry), take them to any local grocery store, and deposit in a collection bin near their doors.
Continued prayers for Alki UCC member Bob Jackson, recovering from leg surgery and awaiting a heart procedure. We send our love and light to him, wife Vicki and family.
For those grieving the recent death of a loved one:
Kirstin Duckett and family, the family of Nancy Van Wyk, Julia Peeler's sister; Larry Gill; the family and friends of Ruth Okada; family and friends of Shelley Webster; Kathy Herigstad and family; Amy Young and family
Recent hospitalization, illness and other concerns:
Imy Peterson, Dayle Banks, Kirstin Duckett's father, Don Peterson, Jeff Jolly, Bev Connor, John Kinsman, Lois Constantine, Kathy Herigstad's sister Jackie, Jan Cochran
For homebound members/friends of Alki UCC: Doris Colbert
Wider World: Prayers for the earth and for all those affected by the devastating bushfires in Australia and the earthquakes in Puerto Rico;
for all those affected by the increasingly cruel and inhumane US immigration policies imposed by the current administration;
prayers for fewer guns, for all victims and those affected by gun violence; victims and survivors of extremist violence around the world; migrants seeking refuge around the world, and for those who are trying to help them. The rest of the missing schoolgirls kidnapped by Boko Haram, who remain in our hearts as long as they remain missing. The hungry and homeless, the ill and the addicted, the lost and the lonely; the unemployed.
Worship
This Sunday,
January 19,
10:00 am

Guest Preacher:
Rev. Colleen Chinen
Color: White/Gold
Liturgist: Julia Peeler

We can't say it enough ... Thank You to the many, many people in our faith community who volunteer for tasks large and small each and every day.
A special shout out this week to the Worship Logistics team, who led the larger group effort after worship on Sunday to take down all our holiday decorations.
And next time you see Russ Thornock, please thank him for making sure we had the de-icing supplies to weather the predicted storm, and for shoveling the sidewalks and church entryway on Tuesday.

Please contact the church office if you would like to be on call for the Snow Brigade and help out next time we need to prepare for excessive weather.
Ministry Team January Schedule
Meetings
Faith Formation:
Sunday, January 19
at 11:30 am
Communications: Thursday, January 23
at 12:30 pm
Minute for Ministry during Worship
January 19:
Worship & Music
January 26:
Worship Logistics
Alki UCC Member Jim Connor Remembered on Sunday
This Sunday, January 19, we will welcome family members related to longtime Alki UCC member Jim Connor at worship..
They invite you to gather during coffee hour to remember Jim, who died on November 16.

Jim and his wife, Beverly, have been a beloved part of our community for many years.
Dear Friends at Alki Church
Our mother, Barbara T. Shadel Madden Andersen, was a long-time member of this dear church when in Seattle. She passed away in Shelton, Jan 8, 2020 at the age of 97. She fell and fractured her hip on Dec 31, had a heart attack following repair surgery, and declined after that.
Between the 31st and the 8th, she was encouraged and cheered by family who came especially to show her lots of love. But at last, she went home to Jesus, peaceful and so beautiful.
Mom loved her Alki Church "family" and especially singing in the choir. Alki church was the heart of the community from the early days when Barbara's grandmother Irene Schutt helped establish Alki Community Church. Mom says she and the family would walk down the alley from Grandma's home to the church, carrying potluck food for the after-service gathering. Mom also tells of singing "Onward Christian Soldiers" as the Sunday Schoolers marched into church!
Mom wrote lively stories about her early days at Alki — hope to get them printed up to share some time.
Mother will be buried at Forest Lawn Cemetery in West Seattle — soon there should be an obituary on their website.
In the summer when all of the family can travel more easily, we will have a celebration of life in Shelton. Will keep you posted.
Thank you for your love and friendship for her and all our family through the years.
God bless you.
Heidi Madden Anderson, Mary Madden Little, Barbara Madden Van Patten, and all the family
Host Family Needed for Denny School Chinese Guest Teacher
Laura Petrie writes:
The Denny school community is looking for a host family willing to open their home to the school's Chinese guest teacher, Mr. Chen, for a few months or the remainder of the school year.
Mr. Chen has adjusted very well to the city. He bought a car recently and is very independent. He also has made connections with the Chinese community in South Seattle. He is learning how to sugar paint and loves calligraphy to name a few of his interests. Contact Laura Petrie for more information.
Seattle/King County Medical Clinic
February 13–16
The clinic will offer free medical, dental and vision care to anyone who struggles to access or afford healthcare. All are welcome regardless of income, insurance, housing or immigration status. Patients will not be asked for documentation of any type. Patients do not need to reside in King County or Washington State to receive services.
Interpreters, medical professionals, and other volunteers are also welcome. More information here.

Click on the big blue donate button to learn how to donate by check or a secure online credit card donation.