What a heartfelt Sunday we had last week! The choir introduced a new congregational song, "Magnify Jesus," which was sung in English, Spanish and American Sign Language. Then the Outreach-Social Justice team provided personal reflections and modern renditions of Jesus' Beatitudes found in Matthew 4. We closed with a beautiful tribute from Kim Becklund during the Third Hymn sharing.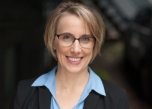 In addition, many members penned their own Beatitudes, some of which are included below so be sure to take a peek. We also had a number of visitors to which I want to extend a warm welcome and an invitation to explore more about the Alki UCC spiritual community.
The final Hope Partnership House Group meeting wrapped up last week and throughout February the House Group leaders are convening together to compare notes and to discover the common threads. There is not yet a specific date when their report will be ready but I will let the congregation know as soon as one is set.
In the meantime, may we continue to foster our responsiveness to the Spirit in our daily lives and in our places of work.
Ever onward,
Pastor Kelly
# # # #

Here are just a few of the Beatitudes submitted by congregants during Sunday worship. We'll feature more in future issues.
Blessed are …
— those who, because they are Muslim or Jewish or Hindu, etc. are oppressed by Christians. Those oppressed are loved, especially by God.
— those who fall, then struggle to stand; they will stand and walk ahead.
— those who live in doubt, for they are open to hear the Lord's word.
— all the mothers that love their children.
— those who take care of themselves so they have the strength and patience for their children, their loved ones and those in need.
— parents who lovingly guide their children, and adult children who care for their parents. Blessed are our pets who love us unconditionally.
— those who forgive me/us for we/I appreciate being forgiven. — those who sin for they shall belong
— the deliverers of packages for God shall deliver them into heaven.
In the Christian tradition the season of Lent is 40 days, a practice mirroring the 40 days Jesus spent in the wilderness (Matthew 4) preparing for his adult work, as well as the 40 years the Israelites spent in the desert (Exodus) preparing for life in a new land.
Lent begins on Ash Wednesday, February 26, with the disposition of

the ashes, a clear marker that our spiritual community has entered a time of soulful reflection and renewed confession. The examination of our lives, as individuals and as a collective, is one our oldest religious practices.
Because Lent is associated with fasting and reflection, the night before has developed in places as a festival of feasting and merry-making, otherwise known as Mardi Gras. At Alki UCC, we feast and merry-make on Sunday, February 23 with an all-ages Mardi Gras-themed service and a Spanish Creole-inspired luncheon.

Three days later, we host a community Ash Wednesday Open House from 5:00 to 7:00 pm with ashes, an indoor labyrinth, candles, music and a special (short) meditation for children as they arrive. Come for a quick drop-in or longer stay.
"Clearing our house, clearing our spirit" is our spiritual community's focus this Lent. The theme reflects the ancient practice of contemplation and action as two sides of the same coin. During Sunday worship, we focus on the five social ills of poverty, health care, anti-Semitism, gender-based violence and tyranny — and offer corresponding suggestions for advocacy and action.
Let us enter into this season of confession and repentance through the lens of clearing away the layers which keep us embroiled in a mess and far from God. — Pastor Kelly
A Church of Extravagant Welcome 2.0


New Members Class




Set for Sunday, March 29 after Worship



"Everyone is welcome here."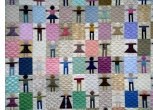 Extending an Extravagant Welcome is one of the UCC's foundational tenants. Anyone can worship with us, get involved in church life and support our community projects. Your voice is heard.
For those ready for a deeper commitment to the collective, to the Meta, Faith Formation is offering a springtime New Members Class on Sunday, March 29 after worship.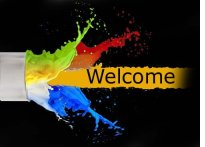 Your voice already counts, but only members can serve in leadership positions or vote, a critical function in our congregational tradition. Every healthy church needs members who are willing to become educated on issues vital to the well-being of our faith community.
The class is set for Sunday, March 29 at 11:30 am. Lunch is provided during the 2 1/2 hour session at Alki UCC. Childcare is also available with at least a week's advance reservation.
RSVP with the church office. Join us!
Outreach Team "Climate Corner"

Call for Ideas ... How can we all Go Greener?
Last month Seattle Mayor Jenny Durkan issued an executive order committing the city to new actions for fighting climate change. Last fall, Alki UCC signed on to a 350.org petition supported by many faith communities and our PNW Conference, urging the mayor to create a task force to implement policies for reducing Seattle's reliance on fossil fuels.
Read more here.
We applaud the city's initiative! When our own church council approved endorsement of the 350.org Green New Deal petition, the Outreach/Social Ministry Team was tasked to take our endorsement deeper than a mere "signing on." Part of our focus has been on producing content for this Climate Corner, educating the congregation on climate change and what we can do about it.
Anyone can add to this effort. If you have an idea or suggestion to add/share, please contact Cinda Stenger. Thank you!
West Seattle Historian Gives Talk
on Alki's Earliest Days

Thursday, February 13 at 6:00 pm
Seattle Public Library Southwest Branch
9010 35th Ave. SW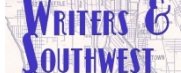 As we discern our future, some of you might want to hear about Alki's past. Join Alki Point resident and historian, Phil Hoffman, for a provocative presentation on our neighborhood's earliest days titled Town of Alki: Great Hopes - Fountainhead for Tears.

The session is part of the Southwest Historical Society's ongoing series, "Words, Writer & South West Stories." — Emily Hitchens

Our Wider Community:


Of Interest Online .

..

Getting Out & About ...




Making a Difference!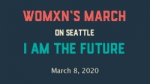 Womxn's March on Seattle
Sunday, March 8.
1:00 to 4:00 pm
Meet at Cal Anderson Park
1635 11th Avenue in Seattle
Come out in solidarity for this year's anniversary march, focused on amplifying the voices of womxn, femme, non-gender conforming people pushed to the margins of society and supporting youth leaders.
More info here.
Parenting Forward Presents: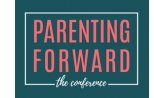 An Online Conference for the Intersection of Parenting and Progressive Faith
April 20-22, 2020
More info here.
Prayers for Jane Gunwaldsen, at home recovering from surgery on her shoulder.
For those grieving the recent death of a loved one:
Family and friends of Jim Connor, family and friends of

Barbara T. Shadel Madden Andersen,

Kirstin Duckett and family, the family of Nancy Van Wyk, Julia Peeler's sister; Larry Gill; the family and friends of Ruth Okada; family and friends of Shelley Webster; Kathy Herigstad and family; Amy Young and family
Recent hospitalization, illness and other concerns:
New moms Gina Erickson and Ashleigh Johnson, Bob Jackson, the Erickson/Johnson Family, Imy Peterson, Sandy Johnson, Dayle Banks, Kirstin Duckett's father, Don Peterson, Jeff Jolly, Bev Connor, John Kinsman, Lois Constantine, Kathy Herigstad's sister Jackie, Jan Cochran

For homebound members/friends of Alki UCC: Doris Colbert
Wider World: Prayers for the earth and for all those affected by the devastating bushfires in Australia and the earthquakes in Puerto Rico; for all those affected by the increasingly cruel and inhumane US immigration policies imposed by the current administration; prayers for fewer guns, for all victims and those affected by gun violence; victims and survivors of extremist violence around the world; migrants seeking refuge around the world, and for those who are trying to help them. The rest of the missing schoolgirls kidnapped by Boko Haram, who remain in our hearts as long as they remain missing. The hungry and homeless, the ill and the addicted, the lost and the lonely; the unemployed.
Worship
This Sunday,
February 9,
10:00 am
The Fifth Sunday

after Epiphany


Scripture:
Color: White/Gold
Liturgist:
Cindy Ogasawara
Alki UCC "Mardi Gras Sunday"
February 23
The celebration begins with a special New Orleans-themed service and Mask Decorating station at 10:00 am.
Worship is followed by a festive inter-generational, Fat Tuesday-inspired luncheon buffet spotlighting Gumbo Stew Over Rice, a southern Creole favorite. Salad, dessert and beverages are also included and pancakes will be available for the non-Gumbo crowd.

Just bring yourself; no need to potluck. A free will offering will be taken to help defray expenses.
The Mardi Gras mask decorating continues throughout lunch with an added Selfie Station for you to express your Inner Reveler!
Note: Gumbo is gluten/grain/dairy free, and small amounts can be made to suit dietary needs with advance request.
Call for Volunteers!
Contact Dave or Vicky Smith if you can help set up, decorate and/or prep ingredients at 3:00 pm on Saturday, February 22, or cook, serve and/or clean up on Sunday.
Lent/Easter Calendar Highlights
Ash Wednesday
Open House
Wednesday, Feb 26
5:00 to 7:00 pm
The disposition of ashes, an indoor labyrinth, candles, music and and a special (short) meditation for children as they arrive. Come for a quick drop-in or longer stay.

Worship Themes during Lent
Sundays at 10:00 am
March 1:
Poverty
March 8: Health care
March 15 Anti-Semitism
March 22: Gender-
based
violence
March 29: Tyranny
Related Action Opportunities
Sunday, March 15
at 11:30 am
Anti-Semitism Training, co-led by KHN's Rabbi Zari Weiss and Pastor Kelly
Poor People's Campaign National Rally in Seattle
Friday, March 20
Plymouth UCC hosts nationally acclaimed activists Rev. Barber and Rev. Theoharis for a day of inspiration and action.
Alki UCC/KHN Building Cleanup Day
Date TBA
Palm Sunday Worship
Sunday, April 5
at 10:00 am
Good Friday Worship
Friday, April 10
at 7:00 pm

Easter Sunday April 12
6:00 am:
Worship on Alki Beach led by pastors from Alki, Admiral & Fauntleroy UCC
10:00 am:
Sanctuary Service
Celebrate the resurrection!
11:00 am:
Community Easter Brunch & Easter Egg Hunt
February Ministry Team Meetings and Upcoming Events
Worship & Music:
Sunday, Feb 9,
11:30 am
Worship Logistics: Sunday, Feb 9, 1
1:30 am
Business Team:
Sunday, Feb 9,
11:30 am
Choir Leadership: Sunday, Feb 9, 1
1:30 am
Caring Community/ Fellowship:
Monday, Feb 10, 6:30 pm
(Smith home)
Outreach:
Monday,
February 10 at 6:30 pm
Stewardship:
Sunday, Feb 16, 8:30 am
Faith Formation:
Sunday, Feb 16,
11:30 am
Personnel:
Sunday, Feb 23,
8:30 am
Minute for Ministry
during Worship
Caring Community/
Fellowship
February 9
Council
February 16:
Sanctuary Task Force
February 23

Click on the big blue donate button to learn how to donate by check or a secure online credit card donation.