Important Church Closure Information
Good Afternoon Alki UCC,
New guidance is coming out daily from our public health officials, including specific recommendations for groups of people in the Seattle area who gather regularly — which is us.
We take the common good seriously and recognize how COVID-19 ("Coronavirus") is a collective challenge for us all. Alki UCC will follow current public health guidelines and we are in touch with the Pacific Northwest UCC conference for their recommendations as well.
The church is hard at work crafting a list of alternative worship opportunities which we plan to publish by next week. In the meantime, the following events are cancelled:
March 5 (tonight): Painting the Stars study – cancelled
Sunday, March 8: Worship service – cancelled
Sunday, March 8: Choir practice, Stewardship,
Worship Logistics, Worship & Music – cancelled
Tuesday, March 10: Choir practice – cancelled
Between now and March 11, we will create a list of accessible worship and small group opportunities for the congregation (see related story at right).
Because this is an issue of public health, all of our gatherings will be subject to the most recent guidelines, which are changing almost daily, and the Church Council.
Pastor Kelly will be at the church on Sunday at 10:00 am to greet anyone who does arrive.
These are interesting times for sure and I imagine most of us have not experienced an outbreak quite of this nature. Even though some of our worship gatherings are cancelled in the next few days, we hope to embrace a number of alternative modes in the coming weeks and keep the beloved community in authentic relationship with one another.
Holding our impacted sisters and brothers in prayer today.
— The Alki UCC Church Council
Common sense recommendations:


We can't hear it enough!

Wash your hands frequently – with soap and water and for at least 20 seconds.
Sneeze or cough into the crook of your elbow or a tissue, not your hand. Wash immediately after coughing, sneezing or blowing your nose.
Avoid touching your face, especially your mouth, nose and eyes, with unwashed hands.
Regularly disinfect surfaces frequently touched including keyboards, desktops, elevator buttons and door knobs.
Use hand sanitizer.
Avoid close contact with someone who is sick.
Stay home if you are sick.
Key resources:

The Centers for Disease Control and Prevention (CDC) offers a clear-eyed overview of the steps you can take to prepare for the possible spread of the COVID-19 virus and help keep your household healthy. Online PDF here.
Coronavirus resources for congregations from UCC Disaster Ministries
What's Next?


Invitation to weigh in on springtime Adult ed.

Your Faith Formation team is busy wrapping up Painting the Stars, organizing the New Members Class and planning for what comes next after Easter.
What do YOU want to see offered this spring? We are seeking congregational input so we can incorporate your thoughts and preferences in our next planning meeting.
Please fill out the online version of the Faith Formation Spring Planning Survey (linked here) no later than close of business next Thursday, March 12.
If you have any questions, contact Andrea.
Jane Gunwaldsen asks for: "Prayers for the crew of the USS Fitzgerald as they grieve the loss of a crew mate by his own hand. We hear all of the stories about PTSD among the brave people in the military. They are true, with horror and pain for all the people connected to them.
The 2017 story of the death of seven sailors on the USS Fitzgerald has been thoroughly explored by the acclaimed investigative site, ProPublica.org. The same thing happened to the USS John McCain — 10 sailors dead that time. Where are the billions of $ for military spending going? A rhetorical question.
Here is the latest link addressing what our son has experienced first hand today. It's a harrowing story that needs more clicks."
Remembering and Celebrating Bob Jackson
Plans are underway for our community to honor and celebrate our beloved Bob during an upcoming worship service at Alki UCC.
In the meantime, Bob's family invites you to the following event: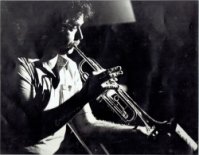 The Grand Dominion Jazz Band
Sunday, March 15, 1:00 to 4:30 pm
6411 Seaview Avenue NW in Seattle
The concert includes a special tribute to the memory of Bob Jackson, an original bandmate, during the central part of their program between 2:00 and 3:00 pm.
Those who are attending the memorial for Bob Jackson will be admitted for the regular member fee of $12.00 per adult, children are free when accompanied
by a paying adult.
In lieu of flowers, please donate to the NAACP..
For those grieving the recent death of a loved one:
Family and friends of Bob Jackson, family and friends of Jim Connor, family and friends of

Barbara T. Shadel Madden Andersen,

Kirstin Duckett and family, the family of Nancy Van Wyk, Julia Peeler's sister; Larry Gill; the family and friends of Ruth Okada; family and friends of Shelley Webster; Kathy Herigstad and family; Amy Young and family
Recent hospitalization, illness and other concerns:
Wanda Dray, Jane Gunwaldsen, new moms Gina Erickson and Ashleigh Johnson, Imy Peterson, Sandy Johnson, Dayle Banks, Kirstin Duckett's father, Don Peterson, Jeff Jolly, Bev Connor, John Kinsman, Kathy Herigstad's sister Jackie, Jan Cochran

For homebound members/friends of Alki UCC: Doris Colbert
Wider World: Prayers for all those affected by the corona virus outbreak; prayers for the earth and for all those affected by the devastating bushfires in Australia and the earthquakes in Puerto Rico; for all those affected by the increasingly cruel and inhumane US immigration policies imposed by the current administration; prayers for fewer guns, for all victims and those affected by gun violence; victims and survivors of extremist violence around the world; migrants seeking refuge around the world, and for those who are trying to help them. The rest of the missing schoolgirls kidnapped by Boko Haram, who remain in our hearts as long as they remain missing. The hungry and homeless, the ill and the addicted, the lost and the lonely; the unemployed.
Special Meeting of the Church Council
Wednesday,
March 11
at 6:30 pm
Alki UCC Parlor
A special meeting of the Church Council will be held next Wednesday, March 11 at 6:30 pm in the parlor at Alki UCC to review COVID-19 plans, HOPE rescheduling, Personnel Committee report, related Personnel needs, and the resignation of the Music Minister. The meeting will be held in Executive session.
Attention All Alki UCC Ministry Teams and Groups
If you are part of group of 10 or fewer participants, according to current public health guidelines, you will be able to continue meeting as scheduled after the current announced cancellations.
If you have more than 10 members, please submit your ideas to the church office for an alternative meeting structure (online, breaking into smaller groups, etc,) no later than Wednesday, March 11 at noon.
We need your input to publish a comprehensive list of revised meeting plans. Thank you.
"Bread for the World" Table Tents Offer Lenten Prayers for an End to Hunger
The Bread for the World table tents in the sanctuary and narthex are part of the organization's continuing effort to encourage ongoing prayers for an end to hunger.
Pick one up! They feature a different prayer for every day in Lent.
Your Donations to Youth Chaplaincy Coalition from December Christmas Concert
Many thanks for your generous donations at The Gift: An Alki UCC Christmas Concert, which benefited the Youth Chaplaincy Coalition of the Church Council of Greater Seattle.
Alki UCC donated $1814.46 to the Chaplaincy, which was sent along with a card from Worship and Music Chair Gretchen Hawley, to supply their Youth Recreation Room.
Thank you to the Alki UCC Choir and our Minister of Music, Marshan Goodwin-Moultry, for this lovely evening of music and worship.
— Julia Peeler
Palm Sunday/
Easter Schedule
Palm Sunday Worship
Sunday, April 5
at 10:00 am
Good Friday Worship
Friday, April 10
at 7:00 pm

Easter Sunday April 12
6:00 am:
Community worship
on Alki Beach
10:00 am:
Sanctuary Service
Celebrate the resurrection!
11:00 am:
Community Easter Brunch & Easter Egg Hunt

Click on the big blue donate button to learn how to donate by check or a secure online credit card donation.