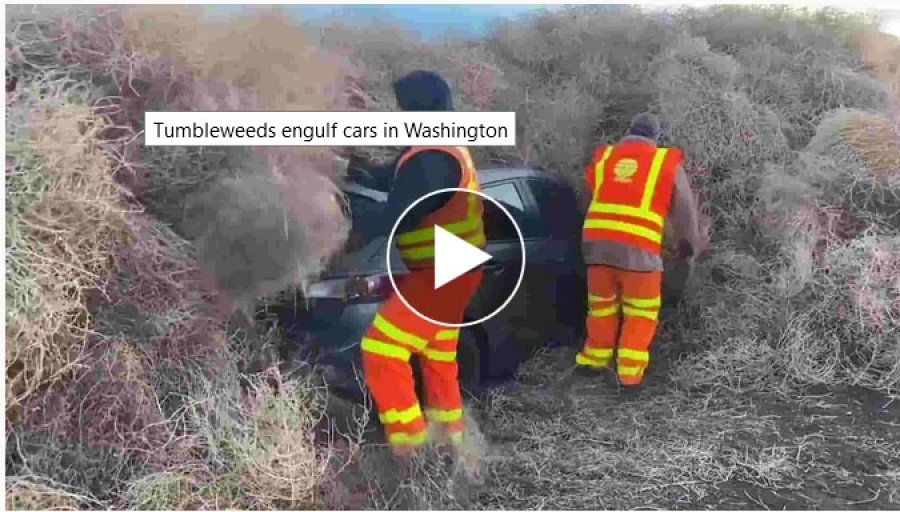 Gee, Mrs. McGillicuddy, I was just driving Rosie home when Tumblegeddon happened"
Several motorists spent New Year's Eve trapped in their cars on a Washington state highway by giant piles of tumbleweed 30 feet high. After high winds blew in the weeds, five cars and a truck were buried for hours before snowplows were able to clear the road.
For over 15 years our newsletter has gone to more than 20,000 Firearms
Collectors,
Enthusiasts, Historians and Professionals Worldwide. We now reprint o
ver 6000 Vintage Gun Catalogs, Books and Manuals from the 1840s to the 2000s
See all the New Additions (scroll down) this month!!
Back issues: you can view the newsletter on our website. For a downloadable copy of our catalog of reprints or manuals this will take you there. Also, we have Interesting downloads at our website. Please forward this letter to your friends.





Most Internet Browsers – Firefox, Edge, Opera etc – have decided to truncate, or cut off, the bottoms of long emails. There is a tiny note at the bottom allowing you to retrieve the rest of the email. Rob and Abby

____________________________________

If anyone has a 1943 FM 23-45 Browning Machine Gun Cal .30 Ground, we would like to borrow it please. This is the 200+ page version, not the 1940 33 page one. Thanks, Abby



Big Trouble Over Snapchat!
This kid spent 83 days in pokey before making bond,
he is scheduled for trial this month...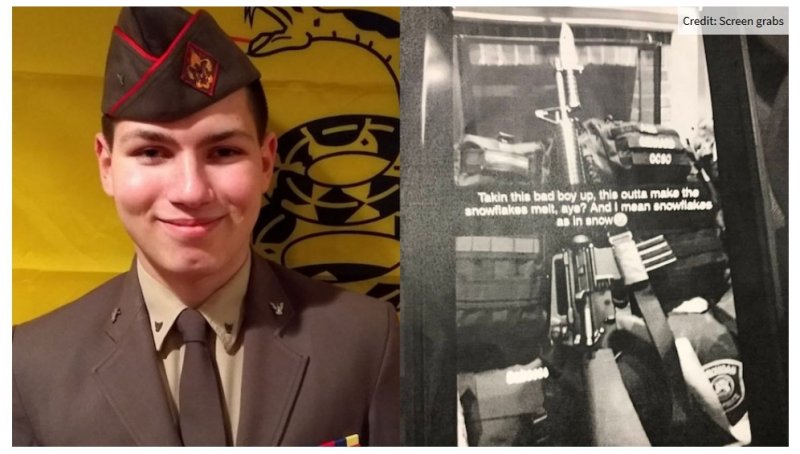 LANSING, Mich. (AP) — State lawmakers and a gun rights group on Tuesday called for changes to Michigan's terrorism law after a Lake Superior State University student was charged for posting a photo of his rifle on social media and saying it would make "snowflakes melt."
Lucas Gerhard, 20, faces the charge of making a terrorist threat over an incident that occurred in August. The maximum sentence for a conviction on that charge is 20 years in prison.

The night before returning to the school for his junior year, Gerhard sent a photo of his newly purchased AR-15 rifle to a group of friends on Snapchat. The text said: "Takin this bad boy up, this outta make the snowflakes melt, aye? And I mean snowflakes as snow."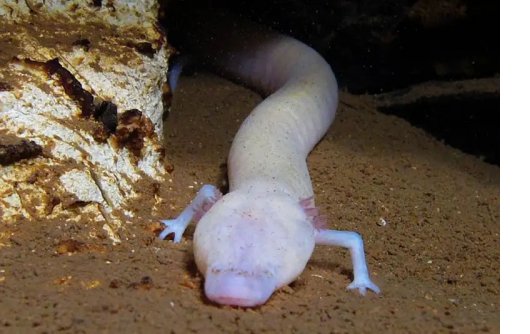 This little guy can live hundreds of years, is blind and one of his buddies didn't move for seven years... Life of Riley?
They live in an aquatic cave in Bosnia and Herzegovina. A team of divers monitored them for eight years, in which time they moved an average of 32 feet but one stayed in the same spot for more than seven years.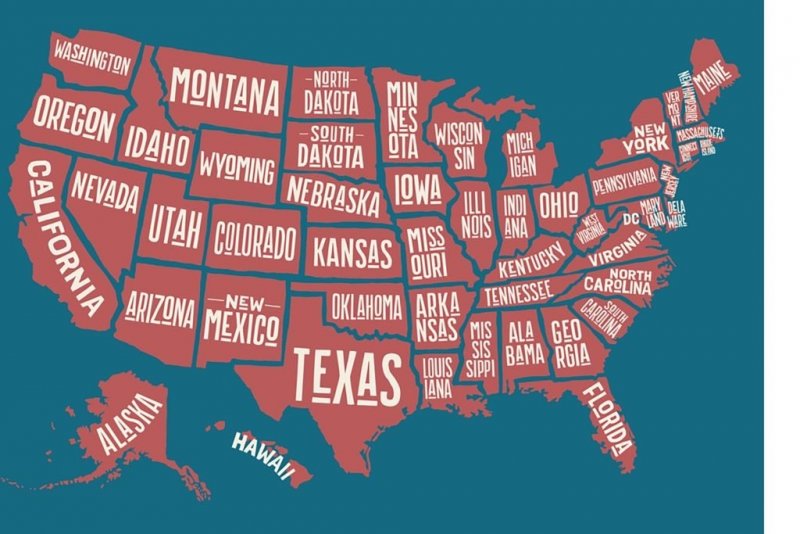 Quick—run through the list of U.S. states in your mind. Now take a guess: what's the one letter of the alphabet that doesn't show up in any of their names?

-----------------------------------------------

"Now, if you have to eject during an emergency..."


When he was a Navy student pilot, he visited the home of a classmate. He met his friend's wife and baby and was impressed that the fellow had all his flight gear neatly laid out on a table. But something struck him as odd.

Picking up some unidentifiable gear, he said, "I didn't get one of these!"
"Ummm … no, you're good," the friend mumbled. "That's my wife's breast pump."


-------------------------------------


In the wake of the covid-19 scare Michigan casinos have had no decrease in patrons trying their luck. There must be a message in that somewhere.

I Read it in the Papers...

The dramatic tug-of-war over a prominent Detroit rapper unfolded during an hour-long court hearing that featured details about a lucrative rap career, allegations Hayes possessed firearms and marijuana, aired concerns about the coronavirus pandemic and included one miffed magistrate judge.

Defense lawyers wanted Hayes freed, saying he has lived a crime-free life since being released from prison three years ago — punishment for convictions for carjacking and felony firearms possession.

Grand said photographs of semi-automatic firearms, marijuana and ammunition seized from Hayes' cell phone was not clear and convincing evidence that the rapper was dangerous.

The detention hearing was held three days before Hayes was scheduled to perform during the "March Badness" concert at Little Caesars Arena alongside rappers Yo Gotti, DaBaby, Kash Doll and others.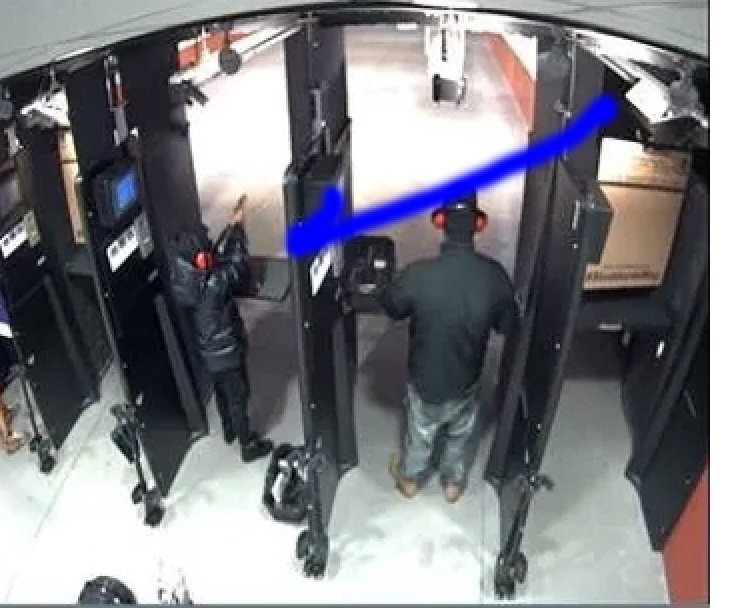 Dion Hayes, left, fires a pistol inside the Atlanta gun range, prosecutors said. (Photo: U.S. Attorney's Office)

The surveillance video showed Hayes possessing, loading and firing a 9 mm Glock pistol, according to the criminal complaint.

After his arrest Monday, investigators reviewed photos from his seized cellphone. An initial analysis revealed multiple photos of firearms and brick-shaped packages of marijuana, the prosecutor said.

Investigators also have recovered a text message Hayes sent threatening to kill or assault an unidentified person, and details about a gray Dodge Challenger towed from the rapper's home in Detroit. "It was riddled with bullet holes," VanWert said.

Hayes made suspicious phone calls from jail after his arrest, instructing associates to "clean his room" where photos indicated firearms were stored under his mattress, VanWert said.

"I understand it may be inconvenient for Mr. Hayes to be indicted now, but it does not change the fact that Mr. Hayes, from the contents of his own cellular phone, shows that he is in regular possession of multiple weapons of mass destruction on a monthly, if not daily, basis," the prosecutor said.

Hayes had one question about being released from jail. "I travel with 24/7, like, armed security," Hayes said. "Will he be able to be with me?" Yes, the magistrate judge said.

Before Hayes could leave jail, the prosecutor intervened. The government filed an appeal, keeping Hayes jailed while the appeal unfolds in Atlanta.

"This is really an egregious position for the government to take," the magistrate judge said. "What photographs show the defendant in possession of the firearms?" Hayes lost the short-term fight to go free and rap Sunday.
------------------------------------


Robo Robot or Roomba Boomba...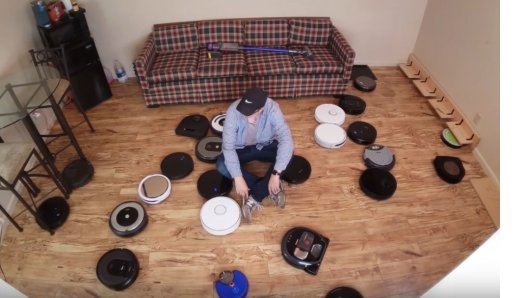 A North Carolina couple called the cops after being woken by loud banging noises from downstairs – only to find that the apparent intruder was a robot vacuum cleaner. Thomas Milam said that when the banging began we and his wife cowered in the bedroom closet and phones 911. Police found a brand new robotic vacuum that had somehow turned on, got stuck, and kept bumping against a wall. "It's definitely better to be safe than sorry," said Milam" I still would have called the police because you just never know."


----------------------------------------------------

it's Q... for the missing state.


All the contributors who, over the years, have lent us originals, scanned their originals for us and even sent us money for the project are the backbone of what makes us successful. This month we want to thank Tom Rowe, Davis Feintner, Mike Carrick and Ed Cornett.

Check out the Daisy-Heddon flyer. They developed "rocket ammo" or mini-RPGs that the BATF eventually decided made Daisy an arms maker, not an airgun maker and that killed the project.

If you have a ton of Gun Reports sitting in a crate you need the Gun Report Index to help you find all the invaluable information the magazines contain. Alternately, get the index, find what you want then locate a copy of the correct GR!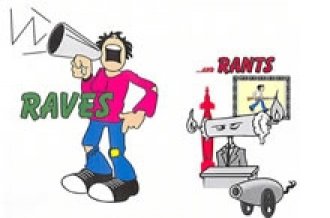 I would like to order two manuals; Mauser M48-48a and the Mosin-Nagant Rifles M1891, M9i30, M27, M38, M39, M44, manual. The manuals are listed in your catalog, if available let me know, so that I can make an order. (William O'Dowd)
Dear Mr. O'Dowd, Everything at our website is always available, we print to order. Select what you want, pay for it and we'll send it to you. Cheers, Rob
I just purchased two manuals from you and was very satisfied. The tone of your e-mail sounds a little snarky to me, so I have decided not to deal with your company. Bye, bye. (William O'Dowd)
Dear Mr. O'Dowd, "Snarky", really? Methinks you are a mite touchy, such a sentiment was not intended, but good luck finding most of what we sell at Walmart... now that was "snarky"! Cheers, Rob
Over the last few years I have bought a number of manuals from your company, sometimes using EBAY. Now, if you had said, maybe my communication was a little curt, we could of continued doing business. However, you were not smart enough and doubled down on snarkiness and you lost a customer. Remember the old axiom "the customer is always right". (William O'Dowd)
Dear Mr. O'Dowd, You know what, I'm 73, Abby and I do this as a hobby so I really don't care. We disdain jerks who say hurtful things and, fortunately, we just plain do not have to put up with it. Read some of the nonsense people write and say, in the newsletter and the rants and raves section of the website then think back to what you said... all of it and you will see what nonsense you wrote. Now, let's just drop it and move on. Rob
I agree Paul, we we will end this now and move on. Good luck with your hobby. (William O'Dowd)
************************************************


I really, really like the farmer and the cow story February 2020. Well done! Cheers, John P
******************************************
LOVE your newsletter, keep at it! Willimas3
******************************************
Hi Abby, Sorry it took so long to reply - bad week. Your excellent book (#2633 by Carder), mentions the HA model 1901, but as discussed, catalog#2332 does not mention it at all. Specifically, I was hoping to find model 1901 listed in one of the HA catalogs indicating specifications and options. I'm curious because #2633 shows a safety police model (c. 1910?) equipped with optional military/target grips (see photo), but I have a 1901 with those grips. Google disclosed "the "forehand model of 1901" was introduced by hopkins & allen in 1901 after it acquired the forehand arms co. factory about 1899/1900. it is generally accepted this model was discontinued about 1910 when the hopkins & allen 'safety police" model was introduced." I was hoping one of the later catalogs 1265, 5138, etc. may contain information. Apparently it would not be in a catalog after the safety police was introduced. If no catalog mentions the 1901, no big deal and I will keep the 2332 to save us both time and effort. If as you mentioned, however, you could send me anything you can find about the 1901 in the History of HA by Vorisek, I would greatly appreciate it. Thanks, Charlie

Charlie, To be honest we just don't have time for an in-depth study for you, and I am sorry. A quick look at Joe's book didn't turn up anything that stands out- all the H&A handguns of that era had names like defender, bicycle etc and nothing I can find was actually named "1901". I bet some of our publications would tell you more but as I said, we don't have time to do more for you. Cheers, Rob
******************************************
Re:Russian 1983 USSR AK-47 Manual (in Cyrillic) Does this book contain full schematics and disassembly, beyond the normal cleaning and maintenance? Thank you. KATTPUB (ebay)

Dear Katt... By schematics I assume you mean "exploded view"- no not here. Also, the book despite extensive images has text in Russian. Unless you read Russian I don't think this is for you. Rob for cornellpubs
******************************************
I received the catalog. I'm interested In hand guns. I have an old pistol with \king sights. Do any of your catalogs deal with king sights For handguns? Thanks Mary

Hi Mary, No, I'm sorry, neither King catalog lists handgun sights. Best, Abby
******************************************
Ref: GECO Munitions 1937 Catalog No. 65 - 50th Anniversary Issue. I cannot understand, that you are not ready to sell this catalog to a German historian. I write a book about Hachenburg-Altstadt and in Altstadt leather ware was produced for the Genschow Company. Best regards
Bruno M. Struif, President of the historical association of Hachenburg

Dear Mr. Struif, I am sorry, we no longer ship outside the U.S. through our eBay account. To get a publication from us you must order from our website. Rob for cornellpubs
******************************************
Hello Abby, I am looking for the Army technical manual in the attached picture (TM9- 1005-470-10). Do you carry it or would you be able to obtain? Thank you! David Noble

Hi David, No, I'm sorry, that is a bit new for us. Abby Readers?
******************************************
Hello, Lust (sic.) a quick question, The ad says 1922 Savage Catalog, but the cover of this says 1920 Savage so is it 1920 or 1922? Thank you, nmcb5 (ebay) p.s. I'm looking for a 1922.

Dear mnc... None of the Savage catalogs of that era were dated. We initially figured it was 1920 but were later told by savage collectors that is was 1922 so we re-dated it but forgot to update the image. I'll do that today. Rob
******************************************
Hi Abby, I am happy to find english speaking books describing my french guns. Tried to order the following three booklets:

#5807 - French MAS 7.5MM Repeating Rifles M1936 & M1936-51.
#5806 - French Telescopic Sight Model 1953 & Campana Point & Shoot Training Attachment.
#5812 - French Model FSA M1949 & 1949/56 7.5mm MAS Semi Auto Rifle.

but the shipping costs rise up to 49USD... can you send me a proposal with realistic shipping costs to my PayPal Account: dominik-kowalewski@gmx.de Thank you very much! Kind regards Dominik

Hi Dominik, Shipping overseas is a nightmare for us, it is almost impossible to predict the weight and size of the all the possible combinations of our over 6000 titles. The booklets you suggest are smaller, folded copies, and shipping should be, I think, about 15-20 USD, but I won't know until I print, pack and weigh the package. If you want to buy the three items, I will refund to you any overage of shipping but I regret I cannot tell you what that will be beforehand- sorry. Cheers, Abby
******************************************
Hi Abby, Thanks for all you do. Quick question. My Parker Flying Ducks catalog you sent me has c1913 on the cover. Was this on the original catalog or did you guys add it for dating purposes? Garth

Hi Garth, The "c", short for "circa" and is meant to convey the word "about" when we are uncertain of the exact date, so, we added it. Rob
******************************************
RE: Smith & Wesson 1966 Gun Catalog. I'm Very impressed with quality of reprint I left positive feedback. alabaldin-0 (Ebay)
******************************************
Hi, I have a antique-guns shop. Can you send your catalogs in France ? Best regards Daniel

Hello Daniel, We can, but I have to tell you that the postage is expensive. Also, we do not ship overseas through our ebay account, only through the website. Cheers, Abby
******************************************
I have a 16 GA single shot and the barrow won't stay shut after I load it heck I can't even fire it without killing myself, I have to keep a zip tie just to hold barrow shut to put in the case for it. I know it is not worth much my father re finished it about 20 some years ago, I told him not to but he did anyway. This is or was his grandfather gun, this gun means a lot to me because my Father died 15 years ago. Please if you can't fix this and you know someone that could fix it please let me know. I would appreciate any help you could offer. Thank You, Mike Collins

Hello Mike, I can't tell you too much not knowing what make and model gun you have or where you live. But, in any event, you should take it to a local gunsmith to see if he can repair it for you. It would not make sense for you to ship the gun outside the area. So, you can use your computer to search for "gunsmith near me". Good luck and please get your shotgun repaired. Cheers, Rob

Rob Thanks so much for getting back to me. You have a good one Too ! Thanks Again, Mike
******************************************
RE: Kynoch 1905 Axtite Powder Catalog. Please cancel this order. I was confused with this 10 page and the other offering of 28 pages. Thank you. George Carr (ebay)

George, To be clear, you want to cancel the order for the 10 page 1905 Kynoch and receive the longer one instead (it is actually 32 pages). Right? Abby

Kynoch 1905 New Smokeless Axite Gun Powder Catalog, price $ 12.95. 28 pages, about 8 1/2" x 5 1/2", glossy soft-cover in full color. New re-print restored and digitally enhanced from a nice photocopy. Printed on high quality 20# 97 bright acid free paper. Fully Illustrated.. This is the one I want. It's on the Cornell wed page. George Carr

Thanks George, next time please order through the website, changes are almost impossible to make at ebay and then we pay commissions on what we do sell. In this case, it is easier to just send you the more expensive one and forget the extra charge so, please don't try to cancel the order and reorder the bigger one. Cheers, Rob
******************************************
Hi Abbey, Just received my order, the book is even nicer then I was expecting. Thanks! Mind you the do not bend sticker seems to have been ignored. But no damage to the book. All the best, Josh
******************************************
RE: Abercrombie & Fitch Firearms & Sports 1936 Catalog. I am looking for a catalog featuring an Abercrombie and Fitch model 1952 Mannlicher Shoenauer deluxe engraving carbine. Thank you for your time. gbger-ieswdue (ebay)

Dear gbger-ieswdue It is possible A&F issued a model specific flyer for the M1952 but the general catalogs show only "plain" models, not top of the line or special order ones. The 1936 catalog, for example, shows a single M-S rifle in various models reflecting the caliber but none higher than a M1924 and all "plain".
******************************************
RE: Ross 1907 Rifle Handbook (Canada) The book I received was very nice on the history of the Ross rifle but what I am really needing is one that's has more detail in the disassembly and assembly of the 1905 rifle . Do you have one in that area , with lots of pictures ? I am NOT looking for a refund . Thanks Mikr (ebay)

Dear Mikr, Sorry, I've never seen a "modern" manual for the Ross and, back in the day, all manuals were pretty vague by modern standards. Cheers, Rob
******************************************
Re: my order for abels 1961 catalog #30 Thank you for your follow up on the above order. It arrived yesterday, but I am confused! I thought I ordered one copy which was quoted at $24.43. But I received two copies, with a note stating "package of l item at $17.95 each – 1 item sent". Can you clarify this for me? Thank you. Alexandra Heller

Dear Alexandra, The catalog is in two parts, firearms in the first and edged weapons in the second. Cheers, Rob

Thank you – I guess I did not examine the books carefully enough!
******************************************
Stevens 1900 Arms & Tool Company Catalog. Could you tell me how detailed is the section for a J. Stevens Tip Up Pistols No. 41 Parts. Does it have a exploded parts diagram? philly_oo (ebay)

Dear Philly… Hello, Well, there is a flat parts view, exploded parts views didn't come to fore until the 1950s so to find one of those you would have to go to a more modern publication. But realistically, I'm not sure anyone ever did one. There are only five moving parts and two spings and the parts were common to all the tip-up pistols. There is a remote possibility that another Stevens publication we do has a cutaway, but I doubt it and it would take some time to look at them all- certainly more than an ebay sale would gain us! Cheers, Rob for cornellpubs

Thank you for the detailed response. I am trying to buy a few of the moving parts for this gun that has been in the family for decades and I am having a tough time finding part numbers Tim Krygier

Hi Tim, That catalog gives a clear image of each part in the lock as well as the name and, I assume, part number, But... by the 1911 catalog the main spring appears to be more tapered. and the "part nos" are a bit different. Both catalogs have goop drawings of the parts though and from a slightly different perspective giving a three dimensional effect. Depending on your budget I would buy both, Cheers, Rob for cornellpubs
******************************************
Hi Abby, I just wanted to let you know that I am very pleased with the P226 armorer's manual I received last week. I noticed that you don't have an armorer's manual yet for the P320 but I will check back periodically, because as soon as you have it I will order a copy of it too. You have a great website and a great collection of manuals. Sincerely, Eric Dorge
******************************************
Hello I was not happy with my manual, first it was not bound together it is was just sheets of paper folded together and not bound like a manual. Second there was a yellow line running in the middle of the cover page it was not even a good copy. Ron 4blisswer (ebay)

Hi Ron, gosh that sounds awful, it should have been folded and stapled like the original but I can't imagine why there is a yellow line on the cover unless the scanner left a fine streak, but at any rate, you are not happy so I'll ask Abby to refund all your money. Please don't it send back, we print to order and would just throw it away because with 6000 titles we keep no inventory. Sorry to disappoint, Cheers, Rob for cornellpubs (we sell hundreds of these with not a complaint until Ron… hmmm)
******************************************
Abby, Just a thanks for the info on the Endoscope. A couple of months ago I ordered one from Walmart for about $14 after reading about them in a Black Powder magazine. It works ok but for $14 it is definitely limited but the basic use is invaluable. So I ordered a new one from the company that sent you the one to test. I can see the difference in the posted pictures and on their website. I suggest the 15' length as you can uncoil it as much as needed. It is a godsend for anyone who uses a muzzle loader as now I KNOW when it is clean, also now I can see what is clogging my drain before it take everything apart. You guys are great. Thanks again, Frank Kernan
******************************************
Abby, You and Roy (Rob, Roy is our dog, unless Jim, you meant Roy! –ed) are saints... some of the emails I read, I would tell the writer to pull their head out and think a bit. The February is just an example, complaining about the size of the reprint. You guys are better than I am. You both do great work! Jim Richardson, CMSgt USAF (Ret) Thanks Jim, Abby (and Roy)
******************************************
Abby: I recently mentioned Cornell Publications as a great source for manuals and catalogues on the ColtForum website and got several responses saying other members would look at cornellpubs for literature about their guns. I've ordered several manuals and catalogues from you and have always been pleased with your service. The latest was a 1931 Colt catalogue to enhance a recent purchase of a Colt Police Positive Target Model in .32 Police caliber. Many Thanks, Harold Fates
******************************************

Cheers,
Rob and Abby
The End.