Presence - Self-Care - Action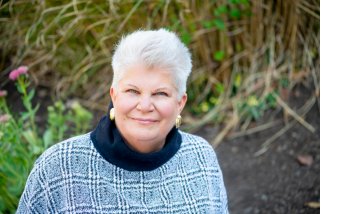 In these times of great challenge and change, it continues to be important to use our highest intelligence on all levels focused on the best that can be for all and us. Let go of fear as it rears its head. Discover sane ways to navigate change every day. Ego out. Wisdom in. Always in Love. Janet StraightArrow Be The Medicine
Dear Friends,
This is a time of huge transformation on the planet. We have experienced, seen and heard things in the media, government, corporations, society, and religions in the past years that we never thought we would.

So much of it all is against what we strive for and believe in and have worked so hard to bring into balance in the world. We have had people try to denigrate the value of people and nature.

The earth itself has been on fire, erupting, and flooding. Now a virus is spreading all over the world very quickly. We must use wisdom not disbelief or disregard for what we need to be and do now.

Fear and ego must be downplayed while higher wisdom, Universal law, and respect for all leads us to work together and help all. The world is calling for wisdom and balance. Systems and things that are wasteful, or not correct, or we have taken for granted, or disrespected, are falling apart.

The virus itself and some of the challenges have a shelf life and will end. How we deal with this will help longer term solutions and our world come together in a healthier way.

Greed cannot lead, it destroys. Entitlement and ego come from fear and lack which are not universal laws. Astrology has been showing us how things will fall apart in the world in order to come back together in balance for all.

Moving with change allows us to see how it ultimately supports us all. When we hold onto what does not work, or is severely broken, we breakdown over and over again until we get it.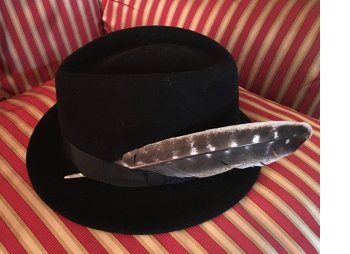 Nice and easy, or kicking and screaming, is how a long ago Astrologer described how we move through lessons in life. I vote for nice and easy.

In order to accomplish this we must discern truth and accept what is so that we can solve the problems and work with them so that it flows.

We have a deadly contagious virus. All will not die, many will have various levels of it. Building up immunity, staying away from people as we can, washing hands, staying away from others when we are exposed, or are sick is key.

For generations self-care has not been addressed. In 1995 I was at Harvard Medical School Spirituality and Healing Conference and heard a medical professor say that 70-80% of people who go to the doctor can be healed with self-care.

Let's look at this here and now. What can you and we do to help us stay alive and well?

Eating clean whole foods is important. Comfort food for stress is often not health supportive.
Limit sugars, meats, and processed food products, alcohol, junk food, sodas, anything that increases our vulnerability. Email Me for a comprehensive food chart for health.
Drink lots of water. This is not a time to indulge in saying things like, "I don't like or want to drink water or eat foods that are helpful."
Constant full breathing all day is important. In stress we tend to hold our breath or breathe shallowly. Oxygenating our body is important.
Being positive, present, and productive in our life.
Stop engaging with fearful thoughts. Use fear to discern truth and then put it in its place. The stories fear tells when we entertain fear will make us sick mentally, physically, and emotionally.
Surrendering to higher mind and heart, God, Divine truth, and love helps us put fear in its place and be peaceful enough to know what to do and how to be.
Rest, sleep, relax as you can. Doing the above will help with this.
Let go of control, manipulation, and fear. This is a great deal of our stress.
Pay attention and respond as you need to as things are moving very quickly.
Just some things to begin. More in future newsletters and Blogs.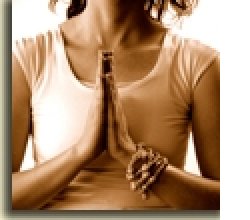 Now more than ever it is time to put our spiritual practices to action.

Meditation, Prayer, yoga, martial arts, safe exercise, breath work all focused on higher wisdom, clearing what is not, energizing and oxygenating our body, tapping, Reiki, Shamanism, chanting, drumming, virtual circles and groups, healing hidden issues of fear that are being set off by current circumstances, music, dancing, whatever supports us and connects us to to source.

I feel fear coming up in me and the collective as well. In these weeks I have found my spiritual practices to be most important to stay grounded, connected to higher wisdom, clear fear, and be centered, and real.

It is more important than ever to stop and practice throughout the day and night. These will help you make good choices and disengage from monkey mind.

I am developing online classes, writing, and groups to support our journey here. Advanced healing and spiritual coaching is available online & by phone.
if you have something you would like me to teach or hold a class on please let me know 973-647-2500 Email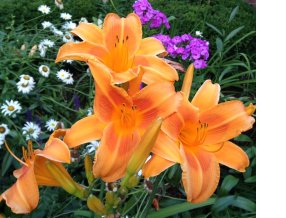 Be Kind and Compassionate to all, especially you. We are in shock, trauma, and the deep unknown. I pray we work together through this and afterward too.
Always in Love, Janet StraightArrow

Be The Medicine, Live the Power of You!
Email 973-647-2500 Website


Call for appointments. profound healing sessions are happening these weeks. Phone, Skype, Face time, Zoom.
Teaching you advanced tools and practices and how to use them everyday and in special circumstances.
Focused spiritual wisdom and energy support cuts through the resistance and fear, with great results of peace, and love, and how to deal with what is happening.
We go directly to the point and bring you through to a much better place.
Energy healing is a part of each session.
Physical Healing and how you can fully support your healing is offered.
Medical Intuition helps us get to the cause and solution on all levels.
Past students are learning deeper ways to use your tools and practices.

I have been working with people at a distance around the world for two decades with great results. Normally half of my practice is remote and by phone. Grateful for technology now more than ever.

Take care of you and yours. As we do it helps others too.
Blessings and Love, Janet

Follow my posts on Facebook Personal Be The Medicine