Welcome from the NYC Epicenter

We live in history. We always do, but it's times like these, and that September morning 19 years ago, that we feel it, we know it.

We are characters in a group drama. Maybe yours is a political thriller, or a medical drama. Mine is probably a period romance. We tend to view life through our chosen lens. And, as romance fictions have happy endings, I am envisioning a rainbow and a glowing sunset for this world tale. And the music rises.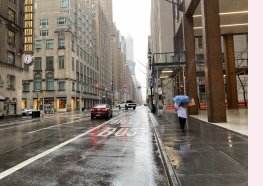 The music rises and falls for each of us, interior and exterior. Eerie silences. Screaming sirens.

Crescendos of tears, of heartbreak, for the ill, the angry, the ones without resources for safety.

Music winsome as sunshine and blue skies, spring daffodils, flowering trees. Dogs on leashes. Runners. Strollers. Families in the park. Badminton on the grass.

Perhaps ~ finally ~ spending sweet long hours with each other, some of us. Giving space around others, but communally together, a special flavor we New Yorkers know how to create, even as we wear the world epicenter badge this week. Wordlessly saying: Family. We are in this together.

Riding past a dad pitching to his small, baseball capped batter, feeling how precious and joyful is this moment for that boy. Can dad feel it? If he relaxes into it. His small guru can teach him about living joyously in the moment.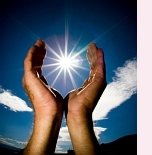 We are writing the story still. Below are my weekly online classes. We write these days, these nights, together. Write some chapters with me; a few sentences of prose, at least. We shall read them back fondly to each other, in times to come. Aren't we honored to be principal characters, in the same tales, together? But, are we principled characters? Ah, the plot thickens! We shall wait to see!

All times are ET, but recordings are available afterwards.

Click the underlined links to open the video platform:
To enter Cosmic Video: type Your Name; select Class; Join Room

Mon 4:30-5:30 Yoga Nidra on Facebook Live: Prema Yoga Institute


Wed 4:30-5:30 Slow Flow on Facebook Live: Prema Yoga Insitute
Fri 6:30-7:30pm Thai Asana + Self-Thai: on Cosmic
Fri 8-9pm Partner Thai Massage: on Cosmic
Sat 8:30pm Yoga Nidra: on Zoom

Pay what you can: Suggested donation $5-$15.

Other Payments:
Paypal: https://paypal.me/maryaranas
Venmo: https://venmo.com/Mary-Aranas
Zelle: 917-842-7974 Mary Aranas
Cosmic Students may pay with Membership or Class Pass (message me)

Donations are split 100%, 50%, or 25% with NYC charities or struggling studios

"Why I Wake Early"

Hello, sun in my face.
Hello, you who make the morning
and spread it over the fields
and into the faces of the tulips
and the nodding morning glories,
and into the windows of, even, the
miserable and the crotchety -

best preacher that ever was,
dear star, that just happens
to be where you are in the universe
to keep us from ever-darkness,
to ease us with warm touching,
to hold us in the great hands of light -
good morning, good morning, good morning.

Watch, now, how I start the day
in happiness, in kindness.

~ Mary Oliver, 2004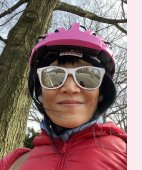 Especially now with so many moment to moment changes, I appreciate having email connections, and perhaps you do too. I send these monthly, but if there are important updates I will send a mid-month ENews.

I value privacy highly, so I never add people to my ENews just because I have their email, unless asked. If you received this from somebody, you can Subscribe to continue. Please if you like, Forward it to a friend. I love when you Reply, and you can feel free to Unsubscribe any time.

Much appreciation for You, for Us: if we did not know before that we are one human family, I think we know it now. Do we yet? Do we all know it?

Might it be that this abates once we all, finally, know it?
It makes poetic, karmic . . . and practical sense.

What price would we pay for that? We are brave; strong. Ready.
We can do this. We got this.



We are here. We are one. Bring it on.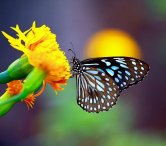 March 15 when NYC churches first shut their doors, I found only "greatest hits" streaming when I craved tribal connection. Now, live prayer, music, and teaching flow!

Yoga studios also froze and flailed for a moment, now yoga teachings stream in the world!

Spiritual tips and inspirations fill my inbox daily. I find many gems, and share or forward some.

Tomorrow: Sunday 3/29, Gabby Bernstein with her down-to-earth practical spirituality gives a workshop on regulating anxiety in this high stress time.

It airs 1pm and 8pm ET. Free, but you need to register. Go to: GabbyBernstein.com/relief.

I teasingly call Yoga Nidra the gateway drug of meditation. You lie down, in your most comfy savasana, ie sleep posture, covered with a blanket if you like, knees & head on a pillow. Mmm.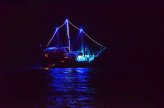 Nidra means sleep, but Yogic Sleep is an art of conscious relaxation; as we say, "My body sleeps, but my mind is awake."

We lengthen deliciously the alpha and theta brain wave phases, where we are lucidly dreaming, through five deepening levels of relaxed awareness. We reach a state where body and mind rest, more peacefully than in sleep.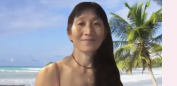 Yes, it is the same state we reach in seated meditation, but without the ache of the sit, or mental effort. It is all gently guided. as you rest.

My Nidra room story times:
Saturday eve 8:30PM ~ Zoom
Monday afternoon 4:30 ~ PYI

See you there! Pajamas optional!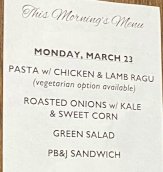 Crossroads Community Services serves NYC out of St. Bart's magnificent church building between Park/Lex and 50/51.

Traditionally, hot breakfasts and dinners are sit-down meals, from NYC's finest restaurants and hotels. During this time, teams of volunteers chop and cook in the morning, other teams pack and pass, in the evenings.

Grateful for the gift of giving time, talent, and treasure. And for your gifts in giving, too!

Thanks to Charles Lee for night ship in Puerto Vallarta harbor.


OMMMMary