Reggae updates daily

...Follow us

GIA YEE SHARES A GIFT OF MUSIC – 18 FREE DOWNLOADABLE TRACKS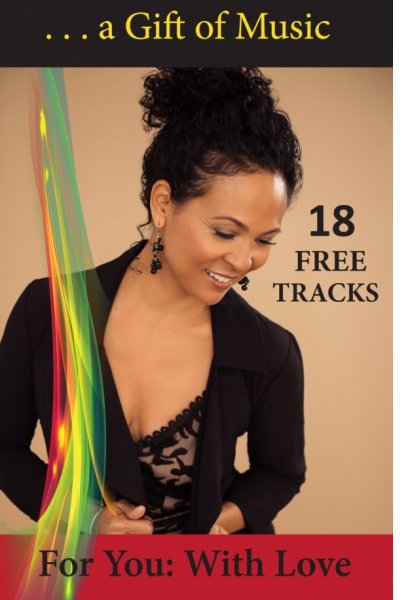 As the world, our countries, communities and families, face uncertainty, loss and hardship in the midst of the Corona Virus pandemic, many still hold onto faith and a belief in a merciful and loving God who will see us through this challenging time - and reggae fusion music artist Gia Yee is one of them.

"It's truly moving and inspiring to witness the numerous acts of kindness, generosity and heroism of so many from around the entire world during this current crisis" says Gia and continues, "my admiration goes out to every one of them, and my heart goes out to all that have been hurt or negatively affected in any way."

Temporarily quarantined and in lockdown mode, Gia aims to stay positive and connected amid the social distancing and disarray. In hopes that her music might offer a source of comfort, encouragement, or joy to those whom it may reach, she wanted to share her music for free, with everyone via a downloadable link during this difficult moment time.

Click the music icon below which provides access to all 18 tracks from her 'Reggae Prescription' album, her self-titled debut EP, and her 2 latest single releases:







Click Here to Read More....
"The Singles" — Andru Branch & Halfway Tree - 25th Anniversary Collectors' Edition

This 25th anniversary collectors' edition is a compilation of reggae artist Andru Branch's
singles, recorded between 1996 and 2020, available here:

www.halfwaytree.ca/music

Award-winning and Juno-nominated Canadian recording artist Andru Branch is releasing his collection of singles on April 20th. Celebrating 25 years since he founded his reggae band Halfway Tree back in 1995, the album is a compilation of recordings made between 1996 - 2020.



The Singles features some of Jamaica's most celebrated musicians, including bass players Aston "Family Man" Barrett, Chris Meredith and Studio One pioneer Brian "Bassie" Atkinson, as well as Alvin "Seeco" Patterson, Earl "Chinna" Smith, Bobby Ellis and Everald Gayle. From "Ease Off The Pressure", which sat at number one for four months on CBC's Galaxie Radio, to Branch's underground hit "My Jamaican Weed", the album features guitarist John Parker and is rich with world-class horn players including Nick Fisher, Martha Kelly and Sean Webber. Full bio and discography available at www.halfwaytree.ca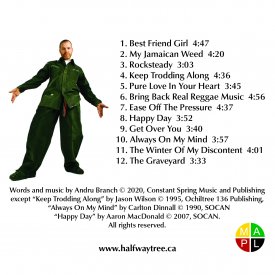 Media contact: valdenn@valdenn.com
Inquiries: info@halfwaytree.ca

"Branch's plaintive writing and forthright delivery is possessed of such honesty that it peers into your soul and demands that you listen with your ears and your heart…an essential collection." – Dr. Jason Wilson, reggae historian and author of King Alpha's Song In A Strange Land



New Single from Ras Indio — "WARNING"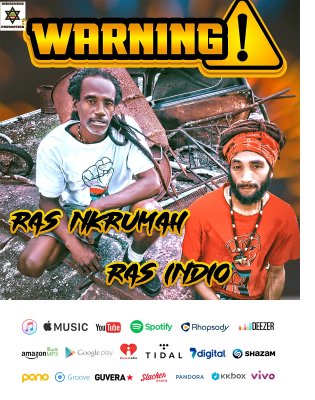 Written by : David "Ras Indio" Obi & "Ras Nkrumah Obi"

The Obi Brothers Unite once again to bring you another Hardcore tune entitled :
"WARNING"

This song has the same heavy roots reggae sound as their first collaboration track
"PLANT DI CORN" that can be found on youtube & all other streaming & downloading platforms.

Together through music, they continue to promote Justice & Equality for all mankind. "Warning" is an expression of these times we are now living in - defending the poor people who continually get taken advantage of, but are now tired of the situation & ready to make a stand for Positive Change.


It's a Song to help uplift the poor, giving a sense of pride in this crazy world we are currently living in, whereby the people who are in Power continually take advantage of their positions to control the mass population.

It also brings historical awareness & educates about future Catastrophic events still to come in this lifetime.






WATCH a Special PROMO VIDEO with Ras Indio + Ras Nkrumah

LIVE in Belmopan, - Belize Central America


Email - indigenousmusicpro@gmail.com
Phone - 310 488 2581 - Indigenous Productions
Facebook.com/Rasindio
Facebook.com/Rasindiofampage
iinstagram.com/Rasindio
twitter.com/Rasindio


New single from Inna Vision - "Waste No Time" feat. Million Stylez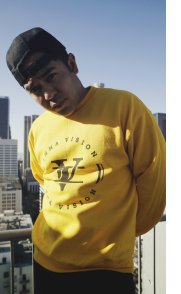 International Reggae Band Inna Vision continues to represent Hawaiian Reggae on a global stage with melodic rhythm, lyrical consciousness, versatile cadence and infectious energy. Up rooted from the tiny island Maui, Inna Vision has toured the U.S. consistently since 2008 performing in over 70 cities and also bridging the gap between Europe, Jamaica and Tahiti.
2018-2019 proved massive with the release of 3 Full length albums including greatest hits compilation "Best Yet" celebrating 10 years of Inna Vision music. The hard hitting album "Link Up" climbed charts quickly and got nominated as "Reggae album of the year" finalist by Hawaii's Na Hoku Hanohano awards.
Following release and U.S. headline tour Inna Vision made Europe debut performing with Tribal Seeds in London, Amsterdam, France and stops on legendary festivals such as Summerjam (Germany) and Montreax Jazz Festival (Switzerland).

New Single from Ras Akkurate & iRoyal - LoLoLo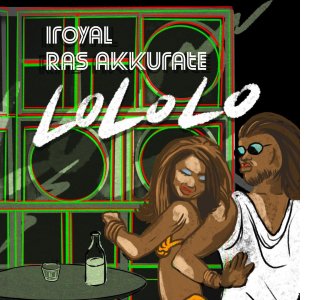 This hot new single release "LoLoLo" by Ras Akkurate and iRoyal is party vibe, Jamaica meets Africa chart topper!
It's mixture of Dancehall and Afrobeat is an outernational collaberation!
Download it now from iTunes, Spotify, Amazon Music, Google Music and all other digital media outlets.


Contact info:
Denise Duffus
RAMP vibes - raising artists to a higher level.
ramp.vibes@yahoo.com
419-215-7751

New Single from Amaze's "Anthropology" album: "Border" ft. Gregory Isaacs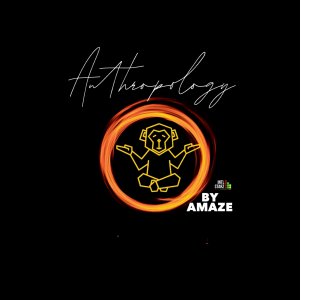 The new album from Amaze's "Anthropology" delivers a positive message that highlights reggae music's cultural and global existence. The album is one for the record books, as it boasts an international collaborative recording with the late great Reggae Legend and Icon - Gregory Isaacs and also highlig
other local Zimbabwean Artists with collaborative tracks on the album project, such as Dhadza D, Promics, Eyetal Fyah and Hilcardin.

The primary theme and concept of the album is evenly distributed; depicts songs that are of scientific, human societal behavior in the past and present.


The Anthropology album is made available for release to all major digital platforms
on April 24.

Contact info:
Intl Starz Records - (805) 991-2267
Instagram 1
Instagram 2
Facebook
Twitter



New Single from Natural Heights — "Reggae Stylee"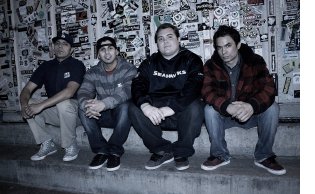 Natural Heights.

We are a 4 piece reggae/rock band from the Inland Empire, CA.



We just released a new single called 'Reggae Stylee' featuring Moi of Tomorrow's Bad Seeds.

All of our music is streaming on all digital platforms.



Please give it a listen!
Hope you enjoy!


(909) 374-3932




New Single from Christos DC — "Better to be Free"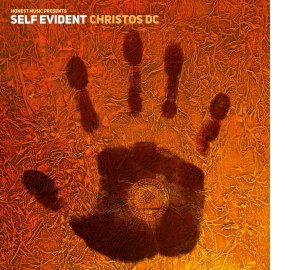 Greetings,



This is a song called "Better to be Free" from a recent release "Self Evident"
by Christos DC on the Honest Music label.

Project Mgr/ A&R - Honest Music
Like us on Facebook--> HonestMusicDC
www.honestmusicdc.com
www.twitter.com/honestmusicdc

You can reach the label at www.Honestmusicdc.com

Email: Honestmusicdc@gmail.com







New Single

"Ital Sip" by Kmetik Nyne, from his "Deeply Rooted" EP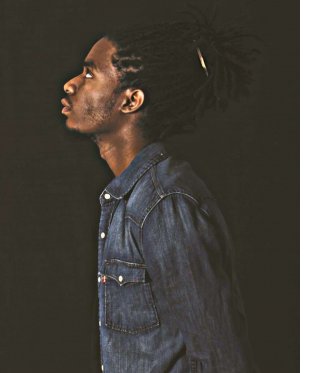 Kmetik Nyne, born Satique Hayles is a Jamaican / American Reggae and Dancehall artist based in between Jamaica and the U.S.A. At a tender age he was bombarded with music, having elder brothers who were musicians, artiste and engineers made the little house on the hilltop a meeting ground for the local artistes.

His musical influences are that of; Bob Marley, Dennis Brown, Steele Pulse; Sizzla, Bugle and any music that comes with a conscious message".

"The sing-jay's style of music is similar to those of Chronixx and Protégé, with a unique voice" said Pytel Gilbert in issue 61 of Reggae Vibes magazine based in France.

"It's Alright" (also the title of his three track EP consisting of songs like "Reggae Way, "Evil Patrolling" and "It's Alright") was produced by Smallaxe and distributed by Vpalmusic. "It's Alright" is a smooth and uplifting song to remind us that despite our struggles everything will be alright. He is also promoting his new single titled "RED" produced by Cris Goldmind from a goldmind productions, distributed by 21st Hapilos. "RED" brings awareness to the violence in Jamaica and across the world this song speak of current events and shows a more militant side to the otherwise humble Kmetik Nyne.

He is currently working with a lot of producers like Crash Dummy productions and Real Live Records to name a few. He has a lot of upcoming projects that is sure to take the world by storm and is building his catalog, making a name for himself one stage at a time with his energetic performance. Occasionally he works along side the Tennshann Invasion band from out of Montego Bay Jamaica. Catch him on a stage in the near future!

Reach out...
267-338-6576
email




FEATURED VIDEO: Check Out Jay Shephard's Timely New Release "Guide Me"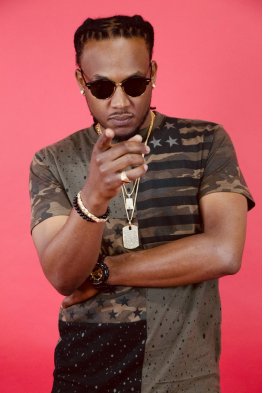 "Guide Me"
is now available on all digital platforms. The stirring new music video delves into Jay Shephard's near death experience which lead to a lifelong spiritual journey and picks up where previous releases like "No Surrender" and "One Time" left off, offering chill sounds matched with a message from the Nassau, Bahamas native. Please click icon or image below to enjoy the video.
Enlightened lyrics mixed with Reggae's vibrant voice and bright Arkitechz production put Jay Shephard's talent on full display as he touches on various topics like war, world peace, and his need for The Most High's protection through it all. A Karizmavisuals-directed visual as deep as the track complement Jay Shephard's energy, leaving listeners intrigued by his humble spirit, and subsequently ready to delve more into his catalog of hits.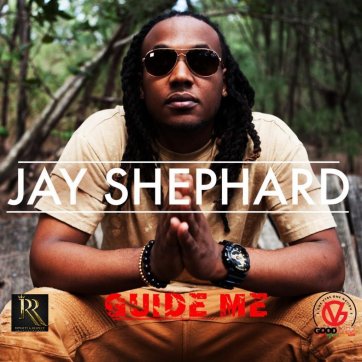 For booking information or inquirie, please contact Lori

1-754-366-9571

1-242-815-0894

Corona Virus Mixtape Part 2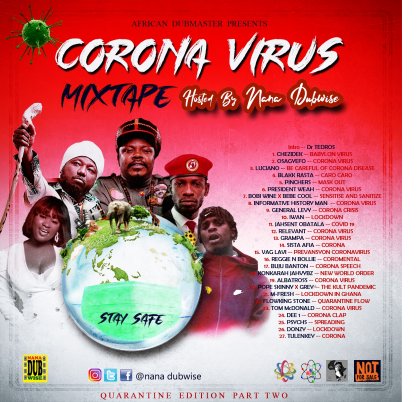 CORONA VIRUS MIXTAPE PART 2 Mixed and Hosted by @Selecta Nana Dubwise

It features 29 song that raises awareness to DJ spread of COVID19....
Live Life to the Fullness!

Free Streaming:
CLICK HERE

Free Download:
CLICK HERE












Isle of Man, UK — Our Island: Our World festival keeping one eye on the future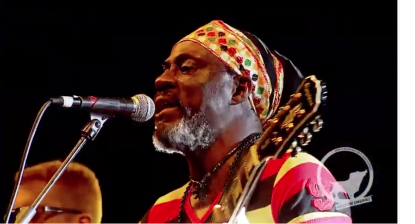 From roots and reggae to swirling klezmer, and from Balkan classical music to the bright and vibrant sounds of Indian folk, a wide variety of world music groups are heading to Peel later this year.

Last week, the organisers of the Our Island: Our World festival announced that they are still going ahead as planned with the vibrant celebration of world music, arts and cultures. It is set to take place at the Peel Centenary Centre between Wednesday, September 9 and Saturday, September 12.

The legendary UK reggae band Talisman and the Klezmer and gypsy-fusion group She'Koyokh all feature on the Friday night.

Talisman formed in Bristol during the late 70s and spear-headed the UK roots and reggae scene, supporting groups such as the Clash and Burning Spear, as well as the Rolling Stones.


Click Here to Read entire article

Chronixx Not Buying COVID-19 BS, Here's Why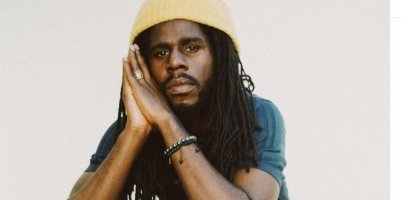 Top Jamaican reggae dancehall artiste Chronixx who is known to be very spiritual and talks his mind at times no matter who disagrees is putting it out into the work that the Coronavirus is not what they tell us on TV.

In an IG post ChronDadda wrote "Not buying the covid 19 bs. Nature is i protection and strong refuge. These tech heads and war heads can't talk to rastaman about human health. Never! And they can't destroy all of humanity. They can destroy some, but not all."

Chronixx who has similar views to Sizzla also stated that persons should stop and look at what's going on instead of still trying to entertain themself amidst the global crisis "Most these famous people online using the internet like its a play thing. We are in the advent of the greatest crimes against humanity and people out here trying to keep themselves entertained."

READ MORE HERE
https://yardhype.com/chronixx-not-buying-covid-19-bs-heres-why/?fbclid=IwAR2ubTl522tJUs8rdECtxaOSI41xJg7EwCyY1wNv9aXjHdNUyaAE_Do8lz4


National Coalition Launches $10 Million Artist Relief Fund
A national philanthropic coalition announced Artist Relief, a $10 million fund distributing $5,000 unrestricted grants to artists financially affected by the novel coronavirus.
Artist Relief adds a robust nationwide fund to the patchwork of region- and discipline-based efforts to mitigate the economic effects of museum, gallery and performance venue shutdowns.

Practicing artists of any discipline aged 21 or older, who are able to receive taxable income and have primarily lived and worked in the United States and its territories for the past two years or more (regardless of citizenship status), are eligible to apply now for a $5,000 emergency grant.

The coalition will not be able to grant every applicant due to anticipated demand, the announcement cautions, but it continues to solicit contributions from individuals and institutions to replenish the fund. 100 percent of donations to the fund will be applied directly to aid.


Read full article here

Happy Birthday, Bunny Wailer; Mini Documentary To Be Released Today As Part Of Legacy Project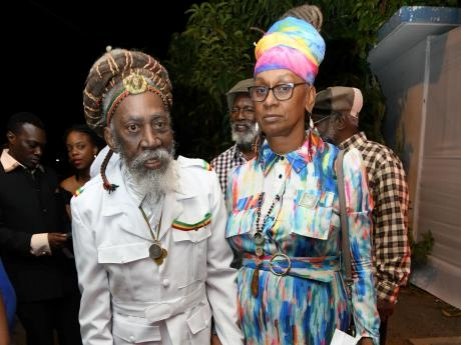 A 30-minute mini documentary will be released today in celebration of the birthday of Neville O'Riley Livingstone, the last man standing of the original Wailers group, which also comprised Bob Marley and Peter Tosh. Bunny Wailer, a three-time Grammy winner, is upbeat about marking his 73rd year on planet Earth. For this earthstrong, Jah B, who is still on the mend following a stroke in 2018, tells The Gleaner that he is giving thanks and praise as he continues his "Solomonic trod" on Earth.A 30-minute mini documentary will be released today in celebration of the birthday of Neville O'Riley Livingstone, the last man standing of the original Wailers group, which also comprised Bob Marley and Peter Tosh. Bunny Wailer, a three-time Grammy winner, is upbeat about marking his 73rd year on planet Earth. For this earthstrong, Jah B, who is still on the mend following a stroke in 2018, tells The Gleaner that he is giving thanks and praise as he continues his "Solomonic trod" on Earth.



" The Blackheart Man" - Bunny Wailer
mini documentary



"I am called Fitty Fitty by my brethren from those times, and it's serving I well in these times. Giving thanks and praise to Jah Rastafari for all that He has given, still giving and doing for I, being a survivor with my key brethren Bob and Peter having transitioned so long ago. But I and I faith and foundation as The Wailers keeps I man collective and collected," Bunny Wailer said. "I man sending strong wishes to my family, fans and especially the underserved in these trying times. Hold the faith," he urged.

click here to read more

Please check this link regularly for a running list of events/tours cancelled

due to Covid-19.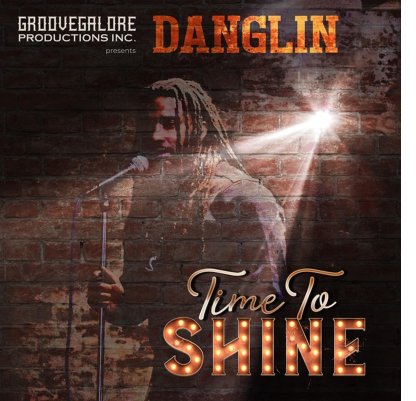 ARTIST: DANGLIN
TITLE: TIME TO SHIINE
PRODUCER - KASTICK / GROOVEGALORE MUZIK
DWAYNE ANGLIN
NATIVEXAMAYCAN MUZIK ENT / GROOVEGALORE PRODUCTIONS
ZOJAK









Source: Riddimstream info@riddimstream.com

Shane O - Relentless (Official Video)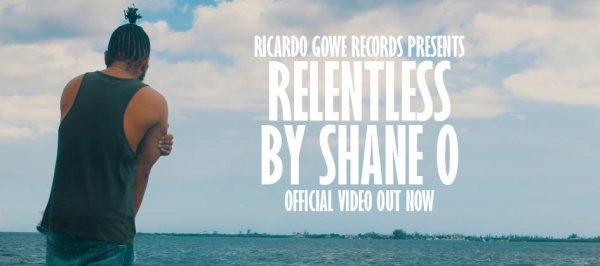 #RicardoGoweRecords #RelentlessRiddim
Shane O - Relentless (Official Video)
Shane O is one of the most talented underrated artist in Jamaica.
SOURCE: Zojak Worldwide

Billboard - Reggae Albums Chart This Week - It's still Bob toppin' the charts!

Hey Reggae Fans ~ Follow Us On Socials

Use Our Publicity Services To Build Your Platforms And Following...
Is your website outdated or not mobile friendly? Are your social media platforms non-existent or under-utilized? Would you like your name and music to get out there to new reggae fans?
If so, we can help. We have many years of experience in marketing reggae bands and reggae festivals and offer these services and more:

Website consulting, design and maintenance
Social media development (Facebook, Instagram, Twitter, LinkedIn
Create descriptive written content (press releases, band bios, sponsor packages, etc.)
Develop digital marketing strategies to increase your customer base.
Custom Global PR services
If you have questions about what online marketing techniques would work best for you, Give Us a Call Today for a free consultation ~ 707-630-3304 or Email

"Emancipate yourselves from mental slavery
None but ourselves can free our minds.
Have no fear for atomic energy,
'Cause none of them can stop the time.
How long shall they kill our prophets,
While we stand aside and look? Ooh!
- Bob Marley
Richie B's Jamaican Reggae Airplay Charts

Jamaica Music Countdown — By Richard 'Richie B' Burgess


TOP 25 Dancehall Singles, TOP 25 Reggae Singles and TOP 10 Albums/CD Chart

For the week of Apr 3 - 9, 2020

APRIL 16

1964: Moro Naohiro, reggae writer and owner of a sound system Brain Buster, is born.

1968: Benjy Myaz is born in Haddington, Hanover, Jamaica.

1997: RAS Records announces that Albert 'Apple' Craig is quitting the Israel Vibration and has chosen to pursue solo ventures.

Source



If You Missed Your Latest (Or Any) Copy of The Weekly E-Guide,
You Can Find Back Issues In The Archives

Upcoming Reggae Festivals & Cancellations

To view our entire festival calendar including upcoming LIVE STREAMS,



Read the 2019 Reggae Festival Guide magazine in its entirety page-by-page in Digital Format
by CLICKING HERE


Reggae Marketing Specialists since 1993 -

Trusted, Reliable ~ Creative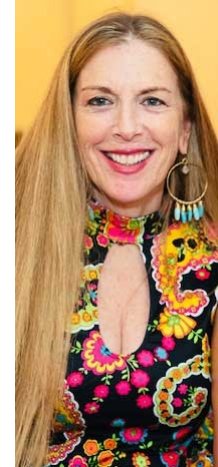 2020 marks the 26th year that Reggae Festival Guide has been the leading media company in the reggae industry.


Our parent company, RBA Publishing & Publicity, is based out of Humboldt County, CA. We produce the annual Reggae Festival Guide magazine, the top-ranking website:

www.ReggaeFestivalGuide

(41,000 unique monthly visitors), and this weekly reggae e-newsletter Reggae e-Guide (
52,000
weekly subscribers). Please follow us on Socials for up-to-the-minute reggae news and music: We have
505,000
fans that follow us on Facebook (please

join us

there), 32
K that follow us on Instagram, and another 8,500 that follow us on Twitter.


We offer you many ways to help you get your fix of reggae music, history, lifestyle, current news, and of course, festivals, all year round.

Our publishing company keeps growing and adding elements to bring you trusted coverage of reggae happenings from around the world.

We love what we do and look forward to input from you with your suggestions, critiques, questions, etc.

Also contact us to find out how you can promote your band/business/festival in this e-newsletter or on our website.


We also offer Publicity & Graphic Services for bands and festivals:
band bios and interview written, social media management, website consulting design and maintenance, EPKs created, graphics for advertising and social media branded videos, and more. Please contact us to find out how we can help you with your exciting projects.

One Love from our reggae-loving family to you,
Kaati, Joana, Goran, Irene, Heather and the rest of our Crew

Information - both editorial and advertising - in the Reggae e-Guide - is believed to be correct but not guaranteed - so check it carefully before you attend any event or send money for anything. We do not write the news, just report it.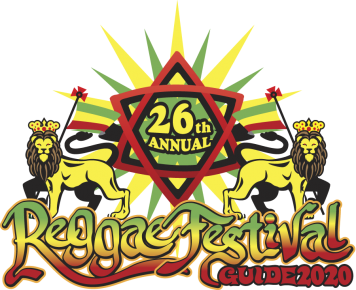 707-630-3304 or

e-mail



RBA Publishing, Inc. in business since 1993, is a boutique reggae-specific PR and marketing firm based in Northern California. We help musicians, festivals, labels and music-related brands. Our digital campaigns target fans, industry and influencers. We are masterful at email marketing, social media, fan acquisition and long-term marketing plans. Our media services are supported by people who understand and love the reggae genre. Publishers of Reggae Festival Guide magazine and e-newsletter. Reggae industry leaders for over 25 years. 707-630-3304,

e-mail



Distribution by RBA Publishing Inc.

If you wish, and we really wish you wouldn't, like to be removed from this list, please reply with REMOVE in subject line.

It will make us very sad if you do, and perhaps your removal will be the one the makes us decide this no longer worth doing at all, and all the information we provide will go away forever and musicians will sit home alone at night and cry because they have no one to play for because no one knows about their shows.