We are in some volatile times and I am including a video that highlights the role of the church during times such as these. I hope you enjoy it:
I am confident that Alki UCC will weather the storms it is facing with strength and endurance. There are three important teams currently meeting and they are tackling important and amazing questions.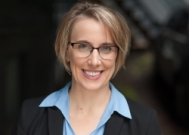 First, the Budget Task Force: The group is comprised of the church's key financial leaders, including our Treasurer, Stewardship Chair, Financial Secretary and Business Manager. The full team of nine is meeting regularly to map out a strategic financial plan for the church in the fiscal year ahead (July 1, 2020 through June 30, 2021). T
hey will host a congregation-wide discussion during our Annual Meeting in June.
Second, the Mission Revisioning Team is launching a series of big-picture discussions this evening. Building on the hard work of our house groups, they will craft the church's future story. Putting pen to paper and flushing out the core values of the church, as expressed by the whole body, should be a fun and creative process for the visionaries among us. This team is open to new participants.
Third is the Radical Redevelopment Team, tasked with dreaming about new and visionary uses of the building and property. While it might seem like an odd time, pandemic and all, to engage in this kind of planning, it is also an opportunity to clarify our vision for the church in the world and who we are called to be. This team is open to new participants.
The results from these teams will find their way to the congregation in the coming months for discussion and consideration. I anticipate it being a rich time of dialogue and commitment.
In the mean-time, continue to take care of yourselves and one another. Send a picture to the office for Photo Friday and gather together bread and a cup for Communion on Sunday.
Ever onward,
Pastor Kelly
Mission/Redevelopment Team Kick-off Session Tonight at 5:00 pm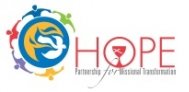 There's still time to join the Mission/Redevelopment team joint kick-off planning session tonight via Zoom from 5 to 6 pm. RSVP with Joe Mitter or Kim Becklund.
Our year of discernment has engaged the Alki UCC faith community in a process of clear-eyed assessment and heartfelt discussion. Now it's time to turn challenge into possibility ... ideas into action. So buckle up and add your voice, your vision to creating the next chapter in our faith community's journey.
"Weekly Seeds" Community Bible Study
Begins Tuesday, May 5 at 2:00 pm

It's Tuesdays at Two! Join us to explore "Weekly Seeds" a free, email summary of UCC's popular resource for lectionary-based Bible study.
Weekly Seeds teachings spotlight a Sunday Bible reading, brief meditation and reflections from ancient or contemporary sources.
Sign up today to receive a weekly teaching right in your inbox.
Contact the church office for Zoom login information beginning this Tuesday at Two!
On Site, Bi-Monthly Food Drives Set for
Sunday, May 10 & 24

Our neighborhood did it again! We had a terrific response on Sunday to our call for food donations.
A special shout-out to Patty Magnuson who stayed all day to greet friends and neighbors (in a responsible, socially-distanced manner, or course). What are fabulous full-on generous spirit she is! Thank you Patty!
The food drives continue Sundays May 10 and 24, from 10:00 am to 4:00 pm. Tell your friends!
Zoom Info for Online Sunday Worship
Zoom for all!
Did you know that you don't need to have a computer to join us for online Sunday worship? Many folks are calling in on their landlines (long distance rates may apply).
If you have a computer, laptop, smartphone or tablet, but are still Zoom-dubious ... contact the church office. We're happy to arrange for a phone tutorial or a practice meeting with one of our tech deacons.. Leap on in!
The following login info will be the same for this Sunday and every online Sunday worship until further notice.
If you're joining us via your smartphone, please download the Zoom.US app before joining the meeting.
Meeting ID: 536 604 506 #
From your smartphone, tablet or Computer use this link: https://zoom.us/j/536604506.

To List on your mobile, click this link: +16699009128,,8806331101# US

To manually Dial in from a land line, dial +1 (301) 715 8592 followed by 536 604 506# when prompted.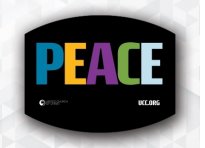 Our national office invites you to "
Be the Church" as we pray for resolution to the pandemic and the safety of loved ones and those on the front lines.
UCC Peace Masks are constructed of lightweight polyester with a pocket for filters. Proceeds from sales support the mission of the United Church of Christ and fund the National Setting's ability to continue to respond to the ongoing needs of the church in these times of pandemic. $7.99 each; 5 for $29.99. Order here.
Patty Magnuson writes to say thank you for your expressions of support on the recent death of her brother:
It was also my birthday week, and between the goofy Happy Birthday cards and touching cards of condolence, you had me laughing and crying and healing. You are my treasure and I love you all.
Special prayers for all those on the front lines of working to protect us, keep us healthy, sane, grounded, informed, fed and comfortable during the current COVID 19 outbreak: our faith leaders, front-line health care workers, EMTs, police, firefighters, educators, farmers, therapists, social workers, shelter operators, engineers, grocery/drug store personnel, caregivers, childcare specialists, pharmacists, custodians, organizations caring for the most vulnerable, sanitation workers, dispatchers and others keeping our supply chains operational, truth-telling journalists and all the many public servants who are so vital to our community.
For those grieving the recent death of a loved one:
Patty Magnuson, family and friends of Bob Jackson, family and friends of Jim Connor, family and friends of

Barbara T. Shadel Madden Andersen,

Kirstin Duckett and family, the family of Nancy Van Wyk, Julia Peeler's sister; Larry Gill; the family and friends of Ruth Okada; family and friends of Shelley Webster; Amy Young and family
Recent hospitalization, illness and other concerns:
Jane Gunwaldsen, new moms Gina Erickson and Ashleigh Johnson, Imy Peterson, Sandy Johnson, Dayle Banks, Kirstin Duckett's father, Don Peterson, Jeff Jolly, Bev Connor, John Kinsman, Jan Cochran

For homebound members/friends of Alki UCC: Doris Colbert
Wider World: Prayers for all those affected by the corona virus outbreak; all those suffering from PTSD in the military and around the world; for all those affected by the increasingly cruel and inhumane US immigration policies imposed by the current administration; prayers for fewer guns, for all victims and those affected by gun violence; victims and survivors of extremist violence around the world; migrants seeking refuge around the world, and for those who are trying to help them. The rest of the missing schoolgirls kidnapped by Boko Haram, who remain in our hearts as long as they remain missing. The hungry and homeless, the ill and the addicted, the lost and the lonely; the unemployed.
Online Worship
This Sunday,
May 3
at 10:00 am

Through May 31 (Pentecost), Alki UCC is wading into the wild and unpredictable world of the Early Church and following its endeavors with the help of contemporary music and modern song.
Each week features a different theme with tunes both familiar and new. Come join us. All ages welcome.
It's Communion Sunday!
Please prepare your own bread and cup.
For this Sunday, read Acts 4 through 9.
Liturgists:
Shirlee Baluyot
Kim Becklund
Jeff Duckett
Click here for the Order of Worship.
Staying Conncted
Gatting Involved
The following showcases team needs and church initiatives that could benefit from your spirit, energy, ideas and expertise.
# # #

Worship & Music
Ministry Team
Meeting this Sunday at
11:00 am
We discuss what has been working and not working on the services over the past few weeks, and lay out plans for future services. Meetings every other Sunday. Contact Joe Mitter.
Call for Tech Deacons and Liturgists
Both roles are integral to worship!

Big thanks to Bob Conder for joining the Tech Team and continued kudos to Shannon Peterson for her leadership in this brave new online world.
Zoom is a user-friendly platform to manage worship and meetings, and we need more people to help keep our online events running smoothly.
Contact the church office with questions or to sign up as a Tech Deacon or Liturgist.


The Daily Message is a timely word of reflection or encouragement during these times. Share a thought or poem that expresses how you have made it though tough experiences ... or a random thought or insight for that matter.. Contact church office.
Photo Friday
Our Friday Daily Message will spotlight YOUR pictures. Send an old favorite or a snapshot of your life in these extraordinary times to the church office. Print copies welcome to be scanned and returned.

Pastoral Care Available via
Zoom
If you w
ould like to speak with Pastor Kelly via Zoom.us, contact her to set
up a time at
pastorkelly@alkiucc.org
.
If you're new to the technology, and would like a general overview, please contact the church office.
United Way Hiring for AmeriCorps "Anti-Hunger Team"
The United Way will be hiring 100 full-time AmeriCorps members to be a part of it's Anti-Hunger team, which will help families and youth access healthy meals when school isn't in session:beginning the end of May. Applications are due by
May 12
.
COVID-19 HungerCorps Members will be assigned to a food bank or meals site, where they will prepare and serve meals, pack boxes of food, engage with community members, and conduct grassroots community outreach to get the word out about available resources.
More information here.

Click on the big blue donate button to learn how to donate by check or a secure online credit card donation.