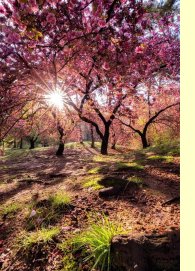 Relentlessly and unerringly, Spring and Mother Nature return. Life does not shrink, it only expands. We partake in the expansion, and can have a say in the direction of expansion. How much do we purpose its direction, and our direction? ... Love
this morning photo in Central Park by yogi photographer medical nurse David Sauerhoff.
My life path is all about mining for gems. Everywhere we go, where do we see them: jewels in rain, mud, and the clouds?
What are your jewels? See them! Do not discourage yourself from seeing them, as though that were to deny the existence of the clouds. Those will for sure still be there. Let's do some diamond mining. What are your gems?
Gems: Self-Care; Self-Practice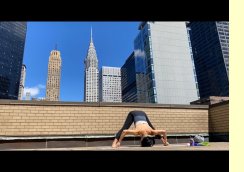 A question I ask my Mother Mary Restorative teacher trainees is: "What does self-care mean look like, to me?"
It matters for those taking care of others' souls and bodies; but it matters, really, for all of us.

What are my human needs? Eg breath, freedom, beauty, love...
How do I feel when they are met? Eg joyful, relieved, jubilant, warm?...
What are some ways I meet them? Eg what are my strategies: yoga, walks, meditations, friendships?

Feelings, Needs and Strategies are extensively studied by the late Marshall Rosenberg, founder of Compassionate Communication (NVC: NonViolent Communication). And they are a vibrant lens for the yogic discipline of svadhyaya (self-study; sacred study).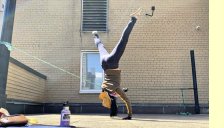 Self-care and self-practice are closely united, whether our practice is on the mat, meditation seat, or many more ways that we self-connect. A sadhana (spiritual practice) is how you "go in" so you can fruitfully go "out."
There is a vertical connection with Self. There is a horizontal connection with Others. We thrive at the intersection: we need both so we are not merely shallow and we are not merely self-absorbed. We juggle that balancing act: sequestered or not.
Are you meeting your Self? You know what you feel like when you do. What are your best practices for self-practice during quarantine? Do we social distance from our Selves? Or do we find our center now, and then we have it all the more when we re-emerge into community?
For me, finally learning the Primary Series from the ashtanga practice manual I've owned 20+ years is both a vertical axis meditation, and a yoga medicine, chikitsa, for injuries sustained over six decades.
And deeply grateful for the gem of necessity, which is really the flip side of opportunity.
May you take the precious time to find the ways you meet your own deep needs in self-care, and in self-practice. Tell me what they are!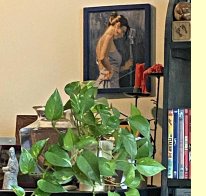 These ENewsletters have been a monthly sadhana for me and a way to connect remotely with sangha, community, since January 2006. Thank you for a being part of it! I appreciate when you Reply, Forward, Subscribe, or Unsubscribe, too.
My new website features a Blog section where I can more spontaneously post brief writings, and I've enjoyed that tremendously.
It lets me quickly alert you to new schedule changes, and lets you Comment back, for me and for others to read and respond to! Please sign up there to test-drive these with me!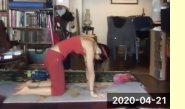 Tues morning Slow Flow Meditation appears to be the new favorite of my weekly offerings.
A 90-minute gentle all-level flow with seated meditation to start/end, and a meditative trance flow; it's a great start to my day, too!
Partner Thai Massage now Thursday nights at 8PM is now 75-minutes to give you a full half-hour massage per partner, with luxurious time to share input between you, before you switch. Recordings are emailed after each class for you to practice in-week. Email me your requests! All-levels.

All Zoom classes require pre-registration for your and my security. A confirmation email will give you the class entry link. Password: Mary.
Suggested donations $5-15 are shared weekly 50% with my charities, posted on my site. Om shanti!
12:30-1:30PM Monday Lunchtime Yoga Nidra Meditation in Savasana
10:30AM-12:00 Tuesday morning

Slow Flow Meditation
8:00-9:15PM Thursday Night Partner Thai Massage
8:30-9:30PM Saturday Night Yoga Nidra Meditation in Savasana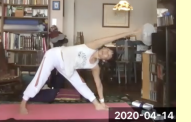 I'm so grateful to teach online yoga and share your donations with some charities I love! I am also grateful for volunteer work, cooking for and packing food for needy neighbors!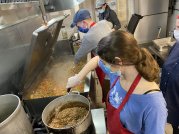 We must all honor our personal safety needs, physical and psychological; so
some of us will contribute virtually. Awesome!

Contribution is a deep human need, and thus a Gem for us, when we do it!
More Gems:
Participation, Challenge, Efficiency, Community, Progress, Agency, Learning.

Richard Rohr: "We are in the midst of a highly teachable moment. There's no doubt that this period will be referred to for the rest of our lifetimes. We have a chance to go deep, and to go broad. Globally, we're in this together. Depth is being forced on us by great suffering, which as I like to say, always leads to great love."
"Always"? Well, that is up to us. But, "highly teachable moment"? Yes.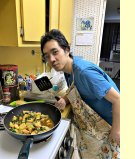 H
ot water. Electricity.
Kitchens.
Every day a big YES to meals; to cooking.
To moms and dads who taught us to cook. For people, and time, to pass on those life skills.

For music, and those who make music.
Especially if they practice every morning in our homes!
And more especially when they serenade our Yoga Nidra meditation classes!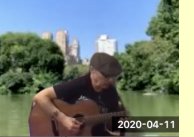 For those in our lives we chose to love and learn with, far and near. Gems of Appreciation; they bring even more gems into our lives.