The Weekly Seeds Bible Study met this week (Tuesdays at Two) and considered the following:
"All the believers lived in a wonderful harmony, holding everything in common. They sold whatever they owned and pooled their resources so that each person's need was met…every meal was a celebration, exuberant and joyful and people liked what they saw…every day their number grew as God added to those who were saved." (Acts 2:43-47, The Message)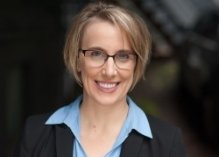 When the disciples offer an invitation to 'come follow Jesus' this is what they are talking about. It is a way of life that provides everyone a seat at the table. It is as much an economic philosophy as it is a social one.
The poor distribution of wealth in the first century practically guaranteed that some would be left behind. Subsistence living did not have enough cushion to handle an ill family member or an unforeseen accident. Those folks were ostracized from families who did not have the means to care for them. The moral quandary was not only awful but it was unnecessary. There was enough wealth in the society to care for everyone, however it was locked up in the ruling class and failing to 'trickle down.' Sound familiar?
Instead of waiting for the powerful elite to 'do something different' the disciples of Jesus made their own way. Each of them invested heavily in a new economic order which was called The Way and was attractive to a wide range of people.
How often have we desired 'exuberance and joy' but eschewed the concept of a common purse?
How often have we hoped for 'church growth' while embracing an economic system that widens the gap between the haves and the have-nots?
This Sunday we will pick up the story in Acts 9. I encourage you to find some time to review Chapters 1-8 and allow the early church to be a perspective that helps shape our own navigation of these challenging times.
Ever onward,
Pastor Kelly
"Weekly Seeds" Community Bible Study
Continues Every Tuesday Through June 16

It's Tuesdays at Two! Join Pastor Kelly to explore "Weekly Seeds" a free, email summary of UCC's popular resource for lectionary-based Bible study.
Weekly Seeds teachings spotlight a Sunday Bible reading, brief meditation and reflections from ancient or contemporary sources.
Tuesday at Two sessions run through June 16.
Sign up today to receive a weekly teaching right in your inbox.
Zoom login here:
Meeting ID: 863 4583 8616
Password: 301975
One tap mobile
+12532158782,,86345838616#,,1#,301975# US (Tacoma)
+13462487799,,86345838616#,,1#,301975# US (Houston)
Dial by your location
+1 253 215 8782 US (Tacoma)
Sunday Zoom Services Now Posted
on Official Alki UCC Channel

Here's the link to our official page: Alki UCC - Alki United Church of Christ. Or just do a search for "Alki UCC' on the YouTube site.
Our last two Sunday worship services are posted and we're working on the backlog. Keep checking back!

While you're in Social Media mode, visit the Alki UCC FaceBook page Shannon Peterson has been busy keeping it updated and refreshed to show the vibrancy of our community. Thanks to all the fine folks working on our social media presence.
On Site, Socially Distanced Food Drive this Sunday, May 10 from 10:00 am to 4:00 pm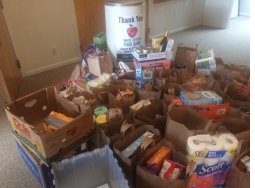 Thanks to our community's continuing generosity, our next In-Person, Socially Distanced Food Drive is set for this Sunday, May 10 from 10:00 am to 4:00 pm. We will be collecting donations outside our building at 6115 SW Hinds.
Contributions of non-perishable food and other items will be distributed via the White Center Food Bank; top requests include Canned Meat/Soup/Fruit (pop‐top cans preferred), Rice, Noodles, Peanut Butter, Oats, Toilet Paper, Diapers, Similac Formula, Cleaning Supplies, Hand Sanitizer and Baby Wipes.
The drive will benefit our vulnerable neighbors in need, those who have been disproportionately impacted by COVID 19.
The food drives continue every other Sunday (May 24, June 7, etc) until further notice. Drop on by and tell your friends!
Thanks to Julia Peeler for the picture above of donations from our last drive.
West Seattle Food Bank/Helpline Virtual
"Instruments of Change" Celebration
Saturday, May 9 at 5:30 pm
In a time when people need community more than ever, your compassion and generosity makes the West Seattle Food Bank and Helpline proud to be your neighbor.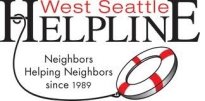 Join the WSFB on Saturday, May 9 at 5:30 pm for "Instruments of Change," a virtual celebration of everything that makes our community so special - neighbors like you!
You will hear stories of hope, learn about the West Seattle Food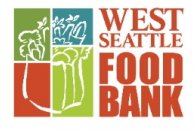 Bank/West Seattle Helpline merge, and how they continue to serve all neighbors during these challenging times. Guests are invited to participate in a silent and live auction, program & Funds for Food
Registration is free, and all who register and attend are automatically entered into a drawing to win two round-trip tickets on Alaska Airlines!
Information and registration here.
Important Opportunity to Advocate for Native American Emergency Healthcare
Native Americans, who were promised health care in exchange for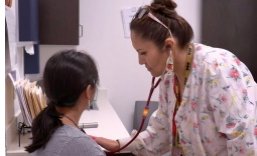 ceding title to their territories, are in dire need of Covid-19 testing and health services. They are at extreme high risk during this worldwide pandemic and are not getting the funding and care they are due.
Please take five minutes to reach out to your Senators and Congressional Representatives. Just follow the contact links and copy/paste the messages below into your emails.
And, please use the email links and sample message to contact the Seattle City Council and urge them to support the Chief Seattle Health Club, a vital resource for food, medical support and housing support for Seattle-area Native Americans.
Below is a sample message to send to:
Sen. Maria Cantwell
Sen. Patty Murray
Representative Pramila Jayapal
As a citizen of Washington State, I urge you to advocate now for tribal communities to receive adequate public health resources during this covid-19 epidemic. The Seattle Indian Health Board is a critical community health center and is in serious need of testing supplies and additional health care services.
As you know, one of the treaty promises in exchange for ceding title to their territories was health care for their people. These treaty promises must be honored. As government representatives, please join us on this call for advocacy
Here's a sample message to send to the Seattle City Council: Alex Pedersen, Debora Juarez, Kshama Sawant, Andrew Lewis, M. Lorena González, Lisa Herbold, Dan Strauss, Teresa Mosqueda, and Tammy Morales. Email contact info here.
As a constituent of your district, I am writing to urge you to advocate for additional health and financial resources needed by the Chief Seattle Club as a result of the covid-19 pandemic. The Chief Seattle Club provides food, medical support and housing support for Native Americans who live in the Seattle area.
Native people are 10 times more likely to experience homelessness in King County and are highly vulnerable to covid-19. As you know, one of the treaty responses in exchange for ceding title to their territories was health care for their people. These treaty promises must be honored. As city leaders, please join us on this call for advocacy.
— Cinda Stenger and the Outreach/Social Justice Team
Special prayers for all those on the front lines of working to protect us, keep us healthy, sane, grounded, informed, fed and comfortable during the current COVID 19 outbreak: our faith leaders, front-line health care workers, EMTs, police, firefighters, educators, farmers, therapists, social workers, shelter operators, engineers, grocery/drug store personnel, caregivers, childcare specialists, pharmacists, custodians, organizations caring for the most vulnerable, sanitation workers, dispatchers and others keeping our supply chains operational, truth-telling journalists and all the many public servants who are so vital to our community.
For those grieving the recent death of a loved one:
Patty Magnuson, family and friends of Bob Jackson, family and friends of Jim Connor, family and friends of

Barbara T. Shadel Madden Andersen,

Kirstin Duckett and family, the family of Nancy Van Wyk, Julia Peeler's sister; Larry Gill; the family and friends of Ruth Okada; family and friends of Shelley Webster; Amy Young and family
Recent hospitalization, illness and other concerns:
Jane Gunwaldsen, new moms Gina Erickson and Ashleigh Johnson, Imy Peterson, Sandy Johnson, Dayle Banks, Kirstin Duckett's father, Don Peterson, Jeff Jolly, Bev Connor, John Kinsman, Jan Cochran

For homebound members/friends of Alki UCC: Doris Colbert
Wider World: Prayers for all those affected by the corona virus outbreak; all those suffering from PTSD in the military and around the world; for all those affected by the increasingly cruel and inhumane US immigration policies imposed by the current administration; prayers for fewer guns, for all victims and those affected by gun violence; victims and survivors of extremist violence around the world; migrants seeking refuge around the world, and for those who are trying to help them. The rest of the missing schoolgirls kidnapped by Boko Haram, who remain in our hearts as long as they remain missing. The hungry and homeless, the ill and the addicted, the lost and the lonely; the unemployed.
Online Worship
This Sunday,
May 10
at 10:00 am

Through May 31 (Pentecost), Alki UCC is wading into the wild and unpredictable world of the Early Church and following its endeavors with the help of contemporary music and modern song.
Each week features a different theme with tunes both familiar and new. Come join us. All ages welcome.
For this Sunday, review Acts 1 through 8.
Liturgists:
Julia & Rod Peeler
Tech Deacon:
Shannon Peterson
Accompanist:
Betsy Stelzer
Guest Musician:
Dave Dolengewic
Click here for the Order of Worship, including Sunday's scripture reading.
Each week we will hear from the Stewardship Team reflect on ways to financially support Alki UCC as she moves into the year ahead with energy and vision.
Zoom Info for Online Sunday Worship
Zoom for all!
Did you know that you don't need to have a computer to join us for online Sunday worship? Many folks are calling in on their landlines (long distance rates may apply).
If you have a computer, laptop, smartphone or tablet, but are still Zoom-dubious ... contact the church office. We're happy to arrange for a phone tutorial or a practice meeting with one of our tech deacons.. Leap on in!
The following login info is the same for this Sunday and every online Sunday worship until further notice.
If you're joining us via your smartphone, please download the Zoom.US app before joining the meeting.
Meeting ID: 536 604 506 #
From your smartphone, tablet or Computer use this link: https://zoom.us/j/536604506.
To List on your mobile, click this link: +16699009128,,8806331101# US
To manually Dial in from a land line, dial +1 (301) 715 8592 followed by 536 604 506# when prompted.
Pastoral Care Available via
Zoom
If you w
ould like to speak with Pastor Kelly via Zoom.us, contact her to set
up a time at
pastorkelly@alkiucc.org
.
If you're new to the technology, and would like a general overview, please contact the church office.
Online Discussion of "Screenagers: The Next Chapter" this Saturday, May 9 at 4:30 pm
Staying Conncted
Gatting Involved
Following is a rundown of team needs and church initiatives that could benefit from your spirit, energy, ideas and expertise.
Worship & Music
Ministry Team
Meeting next Sunday at
11:00 am
We discuss what has been working and not working for our new online format, and plan future services. Meetings every other Sunday. Contact Joe Mitter.
Call for Tech Deacons and Liturgists
Both roles are integral to worship!

Big thanks to Bob Conder for joining the Tech Team and continued kudos to Shannon Peterson for her leadership in this brave new online world.
Zoom is a user-friendly platform to manage worship and meetings, and we need more people to help keep our online events running smoothly.
Contact the church office with questions or to sign up as a Tech Deacon or Liturgist.


The Daily Message is a timely word of reflection or encouragement during these times. Share a thought or poem that expresses how you have made it though tough experiences ... or a random thought or insight for that matter.. Contact church office.
Photo Friday
Our Friday Daily Message will spotlight YOUR pictures. Send an old favorite or a snapshot of your life in these extraordinary times to the church office. Print copies welcome to be scanned and returned.


Our national office invites you to "
Be the Church" as we pray for resolution to the pandemic and the safety of loved ones and those on the front lines.

UCC Peace and Love Masks are constructed of lightweight polyester with a pocket for filters. Proceeds from sales support the mission of the United Church of Christ and fund the National Setting's ability to continue to respond to the ongoing needs of the church in these times of pandemic. $7.99 each; 5 for $29.99. Order here.

Click on the big blue donate button to learn how to donate by check or a secure online credit card donation.