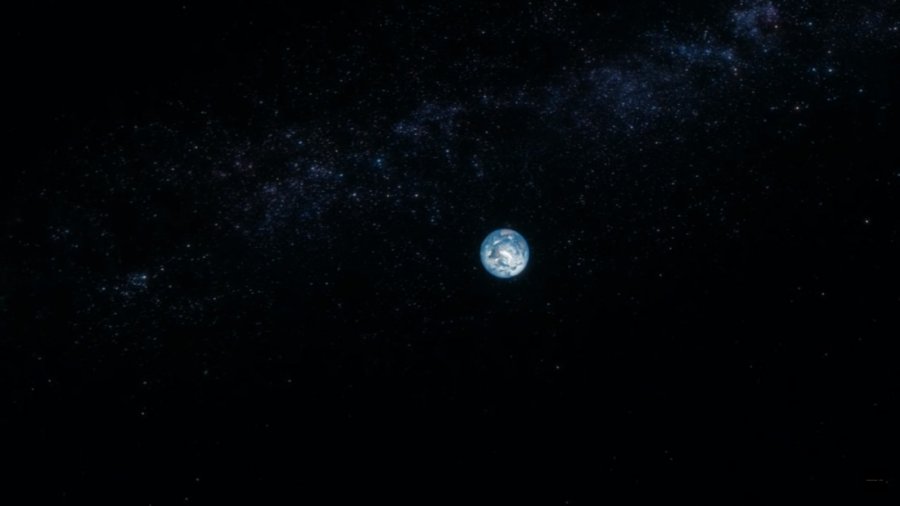 These times can be disheartening with people dying from an invisible bug, others rioting, more protesting civil injustices, political discord, lock-downs and rebellion, rising prices, millions suffering, huge financial market fluctuations and an unknown ominous future.

With turmoil everywhere we found a voice from the past, that of astronomer Carl Sagan (1934-1996), who put things in perspective for us and made all this confusion more manageable. We want to share it with you.


Rob and Abby Mouat, Brighton, MI

For over 14 years our newsletter has gone to more than 50,000 Firearms
Collectors,
Enthusiasts, Historians and Professionals Worldwide. We now reprint o
ver 6000 Vintage Gun Catalogs, Books and Manuals from the 1840s to the 2000s
Back issues: you can view the newsletter on our website. For a downloadable copy of our catalog of reprints or manuals this will take you there. Also, we have Interesting downloads at our website. Please forward this letter to your friends.





Most Internet Browsers – Firefox, Edge, Opera etc – have decided to truncate, or cut off, the bottoms of long emails. There is a tiny note at the bottom allowing you to retrieve the rest of the email. Rob and Abby




Do pesky squirrels eat all your birdseed? Well...




This fellow was tormented by the little devils...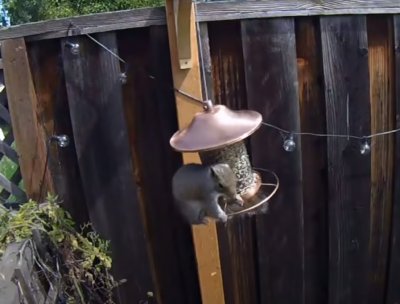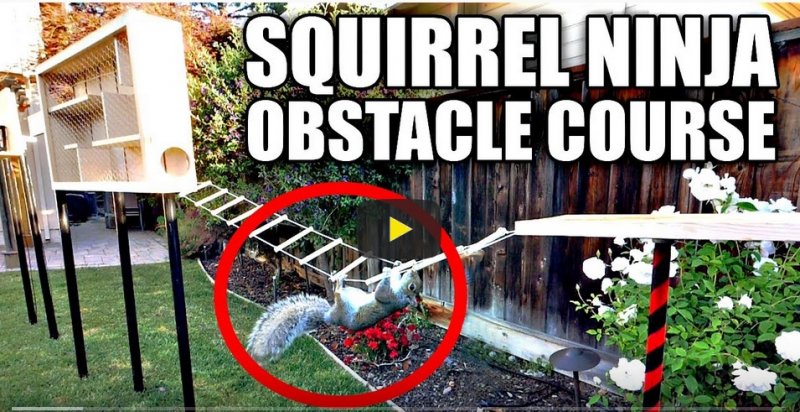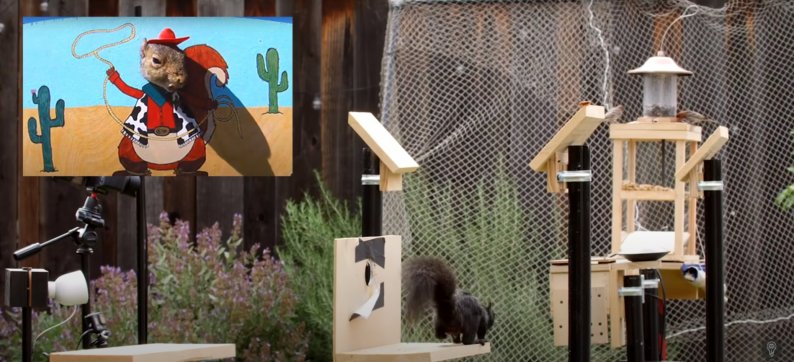 Our solution was a bit more pedestrian but it works for us: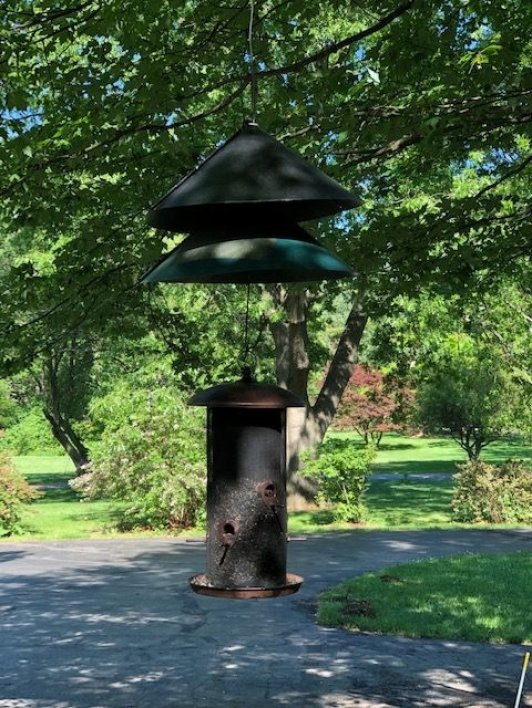 We have two of those metal domes, one above the other and both free to swing hither and yon, the squirrels cannot figure how to get past to the feeder, at least not yet they haven't (two months so far).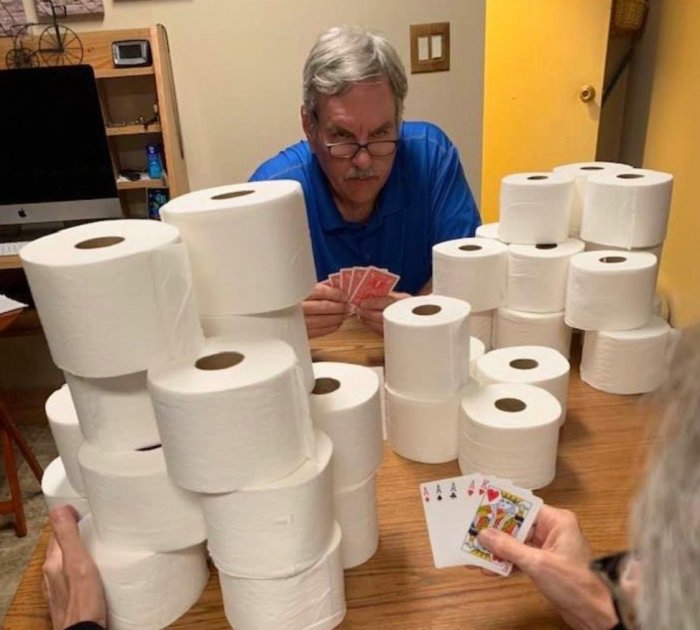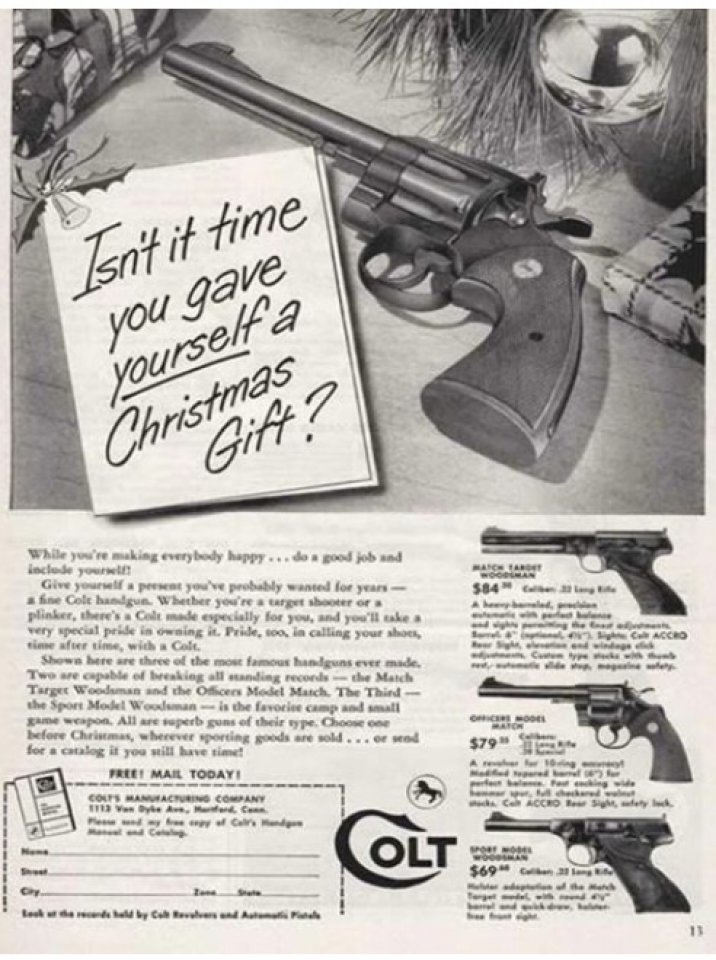 __________________________________

SIG SAUER Presented Ceremonial M17 Pistols to U.S. Army's 3rd U.S. Infantry Regiment (The Old Guard) for the Tomb of the Unknown Soldier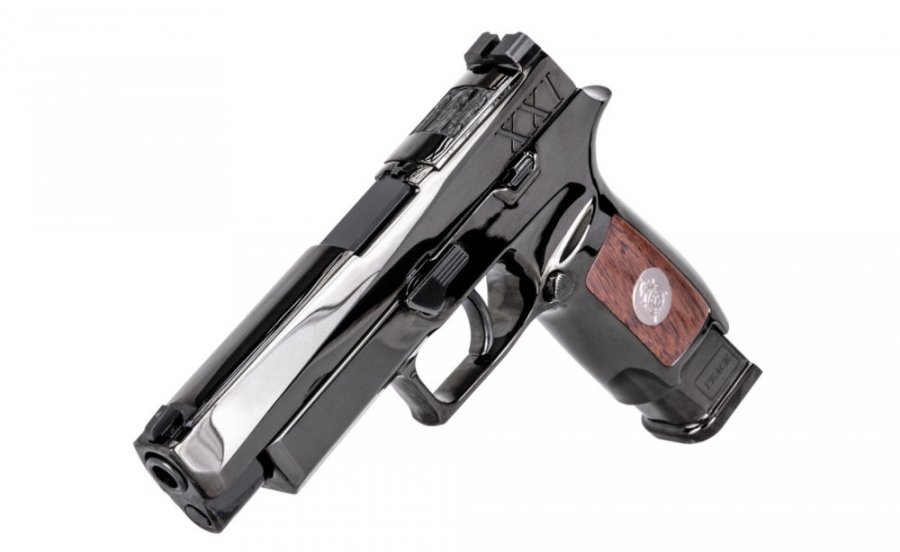 The M17 Tomb of the Unknown Pistols are unique M17 pistols that were created using the same specifications for the U.S. Army's M17 Modular Handgun System. The ceremonial pistols are 9mm striker-fired pistols with a non-railed aluminum grip module, stainless steel slide, wood grip inserts, a 21-round magazine, and features the same optic cut as specified by the MHS contract, front night sight, removable rear plate, and black controls. The pistols also feature a high polish to withstand the inclement weather while the Tomb Sentinels stand guard.

The unique distinguishing features for the M17 Tomb of the Unknown Pistols include:
Pistol Names: each of the four pistols bears the name of Silence, Respect, Dignity, or Perseverance and is featured on the dust cover. Dignity and Perseverance represent "The Sentinel's Creed," and Silence and Respect represent the request to the public by Arlington National Cemetery when visiting the Tomb of the Unknown, and during the Changing of the Guard;

Custom Wood Grips: in 1921 the chosen Unknown was transported to the United States of America aboard the USS Olympia. The custom wood grips are made with wood from the USS Olympia and include the crest of the 3rd Guard, Tomb of the Unknown Soldier identification badge inset;
Cocking Serrations: XXI cocking serrations are engraved on the slide to signify the twenty-one steps it takes for the Tomb Sentinels to walk by the Tomb of the Unknowns and the military honor of a 21 Gun Salute;
Sight Plate: an engraved impression of the Greek Figures featured on the east panel of the Tomb – Peace, Victory, and Valor – are featured on the sight plate;
Sights: a glass insert made with marble dust from the Tomb of the Unknown fills the sights of the ceremonial pistols;
Engraved Magazines: the 21-round magazines feature an aluminum base plate engraved with the names of the Greek figures featured on the Tomb of the Unknown – Peace, Victory, and Valor – and include a name plate on the bottom of the magazine engraved with the Tomb Sentinel badge number.
Serial Numbers: the pistols are serialized with a unique set of serial numbers that incorporate items of significance to the Old Guard: "LS" represents line six of the Sentinels' Creed, "My standard will remain perfection; "02JUL37" to signify the first 24-hour guard posted at the Tomb of the Unknown on July 3, 1937; "21" to signify the 21 steps it takes the Tomb Sentinels to walk by the Tomb of the Unknown, and the military honor of a 21 Gun Salute. The full series of M17 Tomb of the Unknown Soldier Pistols serial numbers are LS02JUL37A21 (Silence), LS02JUL37B21 (Respect), LS02JUL37C21 (Dignity), LS02JUL37D21 (Perseverance).


Thanks to Chris Jones, October 3, 2018







INGLICH by any other name...





You think English is easy?? The bandage was wound around the wound. The farm was used to produce produce. The dump was so full that it had to refuse more refuse. We must polish the Polish furniture. He could lead if he would get the lead out. The soldier decided to desert his dessert in the desert. Since there is no time like the present, he thought it was time to present the present. A bass was painted on the head of the bass drum. When shot at, the dove dove into the bushes. I did not object to the object. The insurance was invalid for the invalid. There was a row among the oarsmen about how to row. They were too close to the door to close it. The buck does funny things when the does are present. A seamstress and a sewer fell down into a sewer line. To help with planting, the farmer taught his sow to sow. The wind was too strong to wind the sail. Upon seeing the tear in the painting I shed a tear. I had to subject the subject to a series of tests. How can I intimate this to my most intimate friend?

Let's face it - English is a crazy language. There is no egg in eggplant, nor ham in hamburger; neither apple nor pine in pineapple. English muffins weren't invented in England or French fries in France. Sweetmeats are candies while sweetbreads, which aren't sweet, are meat. We take English for granted. But if we explore its paradoxes, we find that quicksand can work slowly, boxing rings are square and a guinea pig is neither from Guinea nor is it a pig.

I Read it in the Papers...
I must confess we didn't do much this month to add new publications, but the two we did do are important. Charles Carder's last revision of his wonderful Side by Sides of the World and, of course, the ninth edition of the Arms Heritage Annual Compendium...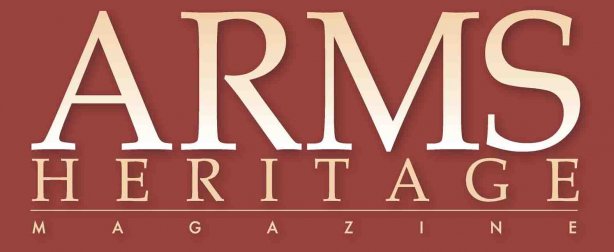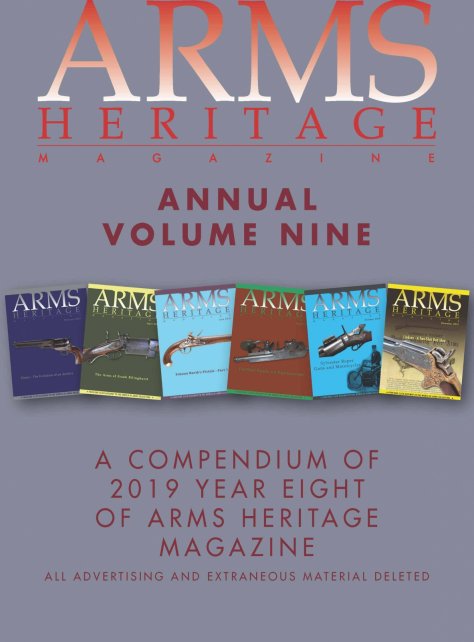 Volume 9 Number 1

Dance Brothers –Evolution of an Archive John Sexton
Max Bryan and His Gas Trap M1
Hemingway's Guns Silvio Calabi et al
Ruger Super Blackhawk Jimmie Campbell
Volume 9 Number 2

William Bilinghurst Rifle Maker Frank Graves
Hollifield Dotters Michael Haidler
Smith and Wesson Model One Michael Helms
Behind the Lines Dick Herman
Volume 9 Number 3

A Passion for Arms Jim Buchanan
Bill Ruger's Bearcat Story Jimmie Campbell
Griswold Revolver – Evolution John Sexton
Volume 9 Number 4

Simeon North – Model 1811 Army L. Southard, F Martin
Further Finds – Eprouvettes Dick Salzer
Perry Breechloading Arms Staff
Volume 9 Number 5

Sylvester Roper – Guns and Motorcycles Dick Salzer
Colt Walker Survivors Dick Salzer
Colts Frontier-11 Part One Jimmie Campbell
Volume 9 Number 6

Lindsay – A Two Shot Bad Idea-Staff
Colt's Frontier .22 – Part 2 Jimmie Campbell
War and Peace Revival Jim Buchanan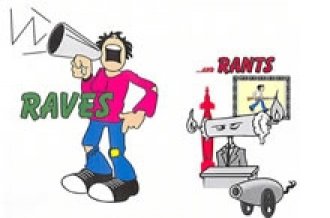 1. From ebay, 5:27pm: Y are they shipped with no tracking order and I get a message saying it's goin to take 8!to 9 days to print before u mail just cancel both my orders so I can order the ordinal from a reputable company
81z28camaroongas5
(ebay)
2. From ebay, 5:30pm: I'm passed

(what a shame-ed)

. didn't know u had to print them and it take 2 weeks to get here I knew I should have ordered the one that was real from a reputable company 81z28camaroongas5 (ebay)
3. From ebay, 5:53pm: U didn't say it was goin to take 2 weeks in the description to have to print it up I'd just like a refund this is very misleading no wonder it takes 2 weeks to get here this really sucks and pisses me off I want to cancel both orders and order from a reputable company
81z28camaroongas5
(ebay)
6:00pm, Gregg, We printed both your orders today and it is scheduled to ship tomorrow. We give longer delivery times because the post office is slow right now due to the corona virus and being short-staffed. We can cancel your order, then toss the items you ordered and refund your money, or we can ship. Please let me know. Rob for cornellpubs
From ebay, 7:30pm: Other message said they shipped today which is it I'm just ready to get them
81z28camaroongas5
(ebay)
11:00pm, Gregg, After your items were printed they were packed and a shipping label was generated along with a note to you, however it was too late for the mail so they are scheduled to go to the post office today, however if you would like to cancel there is still time for you to do that, just let us know. By the way, the ad clearly indicates a 10-12 day delivery before you buy. Rob for cornellpubs
***************************
Dear npsteam (ebay, of course), You gave us a neutral for your purchase of the Mauser catalog reprint but I don't understand why. We've sold 8 with nary a complaint and looking at the print file I see no problems, it looks great, so there must have been something wrong with how it printed. If so, to help earn a positive feedback please tell me what was wrong so we can fix it. We haven't had a neutral or negative feedback in years and all of a sudden during the virus we have had three and Abby is very concerned. Thanks, Rob
(Dear Rob) It was a very faint photocopy. I've ordered from you before and normally they are quite crisp but this was poor. Npsteam
Dear npsteam, I'm sorry, but I wish you had just told us and we could have fixed it without all this back and forth. At any rate, we do make mistakes so I'll print another, proper copy and send you a feed back revision request. Please change the feedback after you receive a good copy. Rob
We fixed it, refunded his money and sent a good copy… nada, he didn't change the feedback so we blocked him from buying at ebay- permanently!
***************************
I have never been so disappointed in a purchase on ebay as I am with this one. I was expecting a book and what did I get? Copied papers with cheap plastic holding them together. And that isn't the biggest complaint... EVERY OTHER PAGE IS COPIED UP SIDE DOWN!!! I DON'T THINK THIS IS OF EBAY QUALITY NOR DO I THINK IT IS WORTH THE MONEY THAT I PAID. I AM VERY DISSATISFIED IN THIS BOOK. I THINK A REFUND IS THE ONLY SOLUTION
.
Annie or Gary Kahn (note was unsigned but these are the people who bought the item)
Dear Annie or Gary, It sounds to me as if you got something entirely different than an Andy Palmer, is that what you ordered? Certainly the Palmer catalog is supposed to be bound and not in a plastic envelope. I'll ask Abby to refund your money and we will certainly send you the right document if you will confirm that is what you wanted. By the way, can you tell us what you got so we can fix that too? Thanks, Rob (no response)
***************************
Concerning my purchase of the AR15 manual , it has been paid for some time now and I have not received it. As a matter of fact, I believe you are probably out of compliance with Gun Broker standards for such things although, I must admit that I have not counted the exact number of days or hours it has been since the purchase or auction was finalized. So in order to avoid some negative interaction between you and I , it would be best that I receive the manual that I ordered and paid for within about 72 hours which is about consistent with Priority Mail. I sell many items through GunBroker and once payment is secured, I ship the item within 24 hours. I would expect a similar level of customer service from you but I am not getting it so far. Hopefully you can get the manual to me in three days and we can rate each other with A+ feedback. Dr. John
We have been selling at GunBroker for 16 yrs and rarely is there a delay in delivery of our items. The post office restrictions and lack of workers due to the virus in the Detroit area, deliveries are taking much longer. Our mail all goes to Detroit for distribution. Once it is given to the USPS it is out of my hands. If you do not receive it in the next 10 days I will send you another one. Abby
************************************************


Good Morning Abby, I made an online order last evening for: Winchester Model 88 Complete Takedown Manual - PDF DOWNLOAD VERSION. From what I understood from your website was that once payment was made an email would follow with a link for the download. But I am following up this morning because the email with the download link has not arrived. And it is not in my SPAM. Would you please follow up on this order to complete this purchase? I did send an email last evening to the address shown on the Paypal receipt but see your website contact info is different than what Paypal provided. Thanks, Terry

We get emails like this fairly often and I should explain what the deal is with downloads. We manually send the link for each purchase so we have to be in the office to do that. Terry ordered at 11:00PM when we were closed. As soon as we came into the office this morning at 10:00AM (after cleaning up outside from the storm last night) we sent the link. So, the link will be sent as soon as we see it when we are in the office, it isn't automatic- Rob & Abby.
************************************************
Hello Abby, Thank you for the advice regarding the current status of my order, your prompt reply is much appreciated. I wish you all the best during the current COVID 19 crises and the civil unrest happening in the US. I also thank you for the service Cornell Publications provides to the shooting/firearm family world-wide. Kind Regards, Rob Kneale, NSW Australia
************************************************
Dear Abby and all at Cornell Pubs (sounds like a good place to drop in after work!), Re today's email, all I can say is this: Bloody Brilliant!! All of it! (Please edit if the above offends! You know what I mean...) Cheers, Harry Lake, Brit in Holland
************************************************
You folks truly amaze me with what you do. I have ordered several times and have never been disappointed. The price was very fair/cheap. The two publications I ordered (#2860 & #1042) were extremely well done and represented works with lots of information and facts. I was amazed at the contents in each of the books. What amazed me the most was the quality for a really low price. Keep up the good work, Danny Willard, Gunsmith
************************************************
Hi Abby, I received this manual today and included with the manual was a list of other Browning manuals you offer. My Baby Browning is from the 1950's-1960's and I thought I was ordering the latest manual. I see from your reprint list that there is a manual titled Browning 1950 (circa) 24 pps. which is more current than the Browning 1920 (circa)- Baby FN Auto Pistol 6.35 Manual

Hi Loren, My fault, the one on the list from the 50s was actually then one you got. We initially thought it was later but someone corrected us and so we re-dated the Baby manual c1920s, but never got around to changing the list. I'll try to do that soon. Sorry for the confusion. We do have one in French and English from 1993 but it isn't on Ebay. The one you have most closely matches your pistol. Cheers, Rob for cornellpubs
************************************************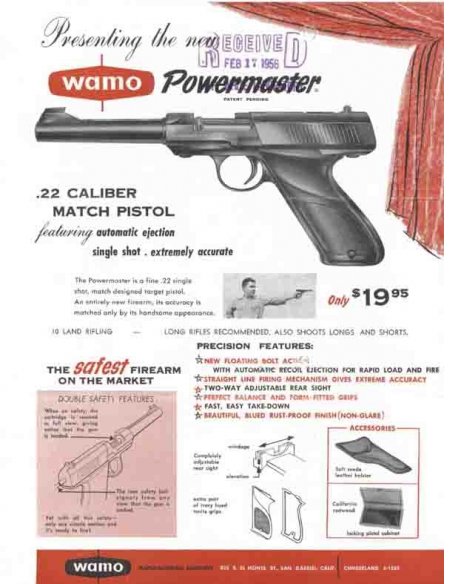 Hello, I bought a publication from you off of Ebay for a Wamo powermaster pistol. I received it today and I must admit I'm disappointed with what I received. First of all the ad said it was 4 pages.....and it very well should be. But I received only 3 pages. It is missing the page with the parts breakdown. (page 3 of the original) Also the item is not like the original because it is bound on the left vertical edge with some sort of tape and has an advertisement on the back cover for your company . The original was not bound and had no advertising. Also the paper stock is much heavier than the original. I would prefer to have a duplicate of the original in a reproduction with all the pages ......no binding or advertising and a similar quality paper. I have purchased from you in the past and was very satisfied. But this item is a poor reproduction. Thanks, Bryan

Dear Bryan, I'm sorry you were disappointed so I asked Abby to refund your money. Please just throw the copy we sent you in the trash. What we sent you was actually an exact copy of what we had for the weapon, although we did print the cover (the 4th page) on cover stock rather than paper. The original was simply four pieces of paper printed on one side and stapled together, the second inside piece should be the parts diagram. Because we reprint over 6000 different publications from over 150 years, we just can't use the same inks, paper and method of binding to make exact copies of each one, at least, for what we charge, we can't. We thought it would look nicer if we bound it. Cheers, Rob for cornellpubs

Actually Rob, I have an original Wamo Powermaster in the box with all the paperwork. I was looking for another to be display with it. Something that could be handled more frequently. So I know that it is not correct. And in the past....I believe I received an advertising for Cornell on a separate sheet....not attached to the reproduction.....None the less....I will be happy to send this one back if you would like me to? And Thank you!



Bryan, out of curiosity, does your copy (the original) match the image we posted with the ad for the one we sell? Do the contents Abby prepared for the ad, match yours? Just wondering… Rob


************************************************
Re: High Standard 1964 Gun Parts Catalog, Does the book have a detail list on all models that High Standard made all the way back to the start of the company. Weshnak (ebay)

Dear weshnak… I don't know, I'm not familiar with HS models but if you scroll down the advert you can see the list of models included. Rob for cornellpubs
************************************************
Hi there really would like this book any chance you would reconsider shipping to Canada? Brian.

Hello Brian, Sorry, not through our ebay account, it is just plain too much trouble. Also, shipping today is expensive, slow and iffy with the virus so we are suggesting people who do order outside the US wait a month or so until things calm down a bit. Cheers, Rob for cornellpubs
************************************************
Re: Winchester 1896 January Firearms Catalog No. 56- I just received this today , I am not sure where it shipped from but it took forever. vie-8392 (ebay)



Dear vie… Yes, we know, we spend a couple of hours a day answering emails from disgruntled customers complaining about slow mail. I wish we could do something about it! Rob for cornellpubs


************************************************
The publication (finally) arrived today. Thank you. It will be very useful. James Slover
************************************************
I received your e mail saying the post office was to blame that was a week ago when can I expect my book that has been on order for a month or do you know?I was billed three weeks ago.Tom Hall Phone XXX-575-4468.



Tom's note above was dated 5/28 and his order/payment was dated Sunday, 5/17. It was shipped on the 3rd so I'm sure he will get it soon.


************************************************
Ref: Bannerman 1889 Guns & Surplus Goods Catalog. Hello again! Please note this is my second email to you. Thanks again for the prompt shipping on this and the 1945 catalog. My spouse loved these. However, I didn't look and I had no idea that I had purchased such a small catalog )the thickness of it), which of course is my faut. But don't you think that $13.95 for such a thin catalog is a bit high? No, I'm not requesting a refund. Just a thought.... Positive feedback was left for you for both. When you do have the time, we'd appreciate the same. Take care and stay safe. Regards, hargan (ebay)

Dear hargan, The price of our reprints reflects not just paper and ink but the cost of running a business. We advertise over 6000 old firearms catalog reprints, and 2/3 of them rarely sell. Then there is the cost of buying the originals or copies and running an office with 7 large printers that gobble ink- because what we print is so ink intensive. Just think of the time we spent over the last 18 years scanning over 1.5 million pages and then doing what is necessary to assemble the scans into acceptable printable documents and entering them on websites, then all the time we spend answering complaints and questions. So, no, $13.95, or the cost of a couple of coffees isn't, in my opinion, too outrageous to buy a 130-year-old document you can't find anywhere else on earth... whew! Cheers, Rob

Phew! That was a mouthful! Good for you on being able to get it all out there. You sound just like me when someone on eBay asks me why shipping is so high on an item I seel and I just sell now and then. I don't run the USPS, I tell them, but I certainly would never pay $13.95 for a couple of cups of coffee either. No coffee is worth that high price, so for me, yes, the catalog was a bit high. Thanks for the explanation. You're entitled to your opinion and I'm entitled to mine. As I said, my spouse was pleased with the catalogs and positive feedback was left for you for both. Take care and do stay safe. I do think what you do with catalogs is really neat and a good thing. Regards, hargan (ebay)
************************************************
Dear friends, my name is Enrique and I'm a collector from Spain. I'm interested in some of you catalogs and flyers and I would like to know if it's possible that you send me them to Spain. Thank you so much for your time and help and congratulations for the nice items that you are selling. Enrique Carmona

Dear Enrique, Thank you for your note. I'm sorry but we no longer ship overseas through our ebay account. Also, shipments to Europe have been very slow and some have been lost during the pandemic. I suggest you wait until later this summer then you can get what you need at our website. Cheers, Rob for cornellpubs
************************************************
Hello, I am working the former UMC site in Bridgeport, CT and we are recovering large caliber ammunition. I am curious if all the UMC catalogs contain references to large diameter ammunition like 3 and 6 pounders, 37mm, 47mm, 57mm, 12 pounders, 3 inch, 5 inch, 6 inch and the like. I know the 1905 one does but not sure about the earlier years. I will order all those that contain references to this kind of ammunition. The pix are indicative of some of the leftovers here. Some projectiles made offsite apparently and cartridge cases attached here. Thanks, Rich

Rich, The largest ammunition we show is 1" Gatling in the 1888 ed.: UMC 1888 Ammunition Catalog by Hartley & Graham- Engl, Port, Spanish Cheers, Rob
************************************************
hi, I ask you last week about a 1903 Remington catalog you said look on the web site for it but there is no 1903 it jump over it & wanted to see if there were a 1903 Remington because I can't seem to fine anything on one, thank you very much for your time. Jerry



Oh Jerry, I am sorry, I thought we had a 1903 but I guess not. Abby



hi Abby, would you know if there ever was a 1903 catalog by Remington, thank so much. Jerry



Jerry, I assume so, but it might have been prepared in fall of 1902 and the same for following years- the 1904 in the fall of 1903 etc. so if something was made in '03 it would best appear in the 1904 catalog. Rob


************************************************
Would you happen to have the 1950s addition Lyman reloading manual craia4202002 (ebay)

Hello, we reprint the following Lymans from the 50s but I'm not certain they are all on ebay: Rob for cornellpubs
************************************************
I am writing you this note asking for help... I am a gun smith working for Piasa Armory in Alton Ill. I am trying to restore a Hopkins and Allen model 4922 (I think) youth/ military tube fed bolt action 22 cal rifle. Of course this gun is also a family heirloom. The gun came in extremely dirty and rusty...the bolt and the trigger were frozen in place and the stock was broken and had several coats of some kind of awful finish dabbed all over it.. I have since removed all of the parts in the receiver and thoroughly cleaned them and reblued all metal parts. I have stripped, repaired and refinished the wood back to it's original finish. Now comes he problem. I can't seem to get it back together. My wife has spent hours looking on the internet for a schematic to help with assembling this. We haven't found any documents or any persons that could help me... We have narrowed this down to you being our last resource for possible help...I would be happy to pay for a schematic or a book with a schematic in it for this rifle... can you help me out of the jam Thanks Harold Camden


Hello Harold, I can't help you, I'm afraid. These little .22 rifles rarely had cutaway drawings made of them and the convention of exploded parts views didn't come into general acceptance until after WWII during which Alex Aderer, a drafter who worked for the Bureau of Ships, came up with the idea to use three dimensional drawings for escape diagrams. Anyway, I've never seen the sort of diagram you might need for reassembly for a H&A, the only possible thing we have is a flat parts plan. Cheers, Rob for cornellpubs
************************************************
RE: Skorpion SA vz. 61 Pistol Manual - Is this VZ 61 really a manual or just a bunch of paper printed off the copier??
jefnation0 (ebay)

Original was scanned. Reprint is printed in color (same technology as a copier except we use a big Xerox c600) with coverstock covers and bound. Not like the original but we think it is nice. Rob for cornellpubs
************************************************
Good morning. This is Kurt Rath from Henryetta,Ok. Just got book yesterday from you. Marlin Firearms Co. 1902 Repeaters. My question is--Do you have or do you know where I could get a breakdown manual for a Model 1893 Marlin 32-40? On page 11 in this manual #4 is Breech Bolt. A manual for taking it apart? Thank you for your time. Kurt Rath

Kurt- Attached is a modern exploded view of the m1894 bolt is part 2 and might give you a clue to yours. Sorry don't have more on the m1893. Rob

Ok. Thank You!! I'm gonna guess not to much different then my 1893. Again thank you very much!! What a quick response!! Bless you!! Thank you!! Kurt Rath
************************************************
Hello Abby, I am looking for information on the rifle barrel insert, for Remington's 1882, and newer double guns, or that era. I had seen this first on the Remington society web page twenty years ago. I purchased an 1882 price list from you. Thinking it would hare some information on it. But it didn't mention it. Here is an article on it. Still searching Brian

Hi Brian, You are in luck. It is advertised in this catalog: Remington 1894 Arms Company Catalog Best, Abby

Hi, Abby I sent my order for this catalog which shows info on rifle barrel insert, for Remington double guns. Thank you Brian Leake

Hi again Abby, I order your 1894 catalog. Of which shows info, on them Now I have yet another question. Do you offer a manual for such Remington rifle barrel inserts? Brian Leake

Brian, No, I don't think we have more on the barrels than what we sent. Abby
************************************************
Abby, Thank you, I got the new order and couldn't be happier, the colors and printing in the new one I received are even better than the first and the pagination is perfect. Thank you so much!!! My local post office, not so happy with them. I was out of town and had my mail held. It's taken four trips there with tracking numbers to get all my mail. I left very positive feedback on GB and again thanks for making this more than right. Thanks and V/R Art Denecke
************************************************
Abby: You rock, you roll. Stay healthy, WGS
************************************************
Ref: Winchester 1922 Sporting Goods Catalog (not Guns)- Winchester had a line of golf clubs during this era. Is there a section of this catalog which contains golf goods ?? If "yes" would you please provide a representative photo of this section. Thank you. Rogala2 (ebay)

Dear Rogala2- I looked at the index with the, it doesn't mention golf and, I'm sorry, we don't sell single pages of our publications. Rob for cornellpubs

Sorry for any confusion, as I would buy the entire catalog if it had a golf section. Would it be possible for you to double check the pages of catalog itself as opposed to just the index ?? I have a 1922 ad from Winchester which talks about their golf line. It is quite possible they had a golf only catalog, but it is also possible that they had some info in your general sports catalog, and that the index does not reflect this portion of it. Attached is a photo for reference. Thanks !!!

Dear Rogala2- We reprint most Winchester catalogs from 1875 on, none of the indexes indicate golf material. It isn't in the 1922 catalog, sorry. Rob for cornellpubs
************************************************
Hi, I had to "report a problem" with this order to Paypal. Unfortunately, I haven't received it yet and it has been a month already... I fear that it will never show up and it lost in the mail. I know that it is completely out of your control and that you shipped it promptly but I am out $122.66 USD. Andrew Gawur



Dear AG, It is unfortunate this is now in the hands of PP but so be it, we'll let that play out. Meanwhile, we can tell you that international shipments, even south for us to Windsor, Ont. have taken a very long time. One with a fellow's package, to Ontario, was shipped in the middle of March and was delivered last week. Anyway, it's now up to the PP schedule. Rob



Ok, no problem. I don't have to do anything with Paypal until June 1st. Hopefully it'll show up by then...



Note- We didn't hear from him again so I guess he got it, meanwhile we have had to deal with Paypal taking time we don't have! Rob


************************************************
What is going on ?, first u say the address is invalid, then u say u shipped but there is no info on tracking number ????? (Gary-ebay)

Gary, The address we received from eBay had your name as Dudbridge's not Dudbridge. When we changed your name's spelling, the program accepted your address and we were able to write your postage label. Apparently, the problem was not your address but the spelling of your name. Regarding shipping tracking, all I can tell you is that the package has probably not been scanned by the post office yet and until it is it won't show up in their program. Because of the virus, the post office, in many locations, is running behind and everything seems to have slowed. Please be patient and I am sure everything will work out- check our 21,000+ positive feedbacks at eBay for some reassurance. Cheers, Rob

It doesn't take the po 4 days to scan a package if they have actually received it !!

Gary (ebay, of course), Thank you for your note stating: "It doesn't take the po 4 days to scan a package if they have actually received it !!" implying we lied to you about shipping your order.

Please use the tracking number 9400111699000406359320 with the post office to see the progress of your purchase. According to the information available, it left Brighton on the 12th then Detroit yesterday, the 13th. The status on the Post Office site says "IN TRANSIT, ARRIVING ON TIME". I am certain you will have the item shortly. Cheers, Rob for cornellpubs
************************************************
Hi Abby, I know this is a long shot - but just in case: Do you have back issues of Arms and the Man - I'm specifically looking for the March 5, 1914 issue. Seems all the Volumes that are available online are missing various issues - and naturally this is one of the missing issues. The issue I am looking for is Vol. LV. No. 23, March 5, 1914. I have many single issues that are scanned already if you would like copies. They are PDF files - I have enclosed a copy of the first five pages from the Dec 29, 1910 issue. I would need to put them on CD for you as they are too large for me to
email. Hope you can help - you guys are a wonderful source of information !!!! Leo

Dear Leo, I'm afraid all we have is what we list at the website, sorry. Best, Abby Readers??
************************************************
Would you happen to have any information or schematics for a German made Burgo 106 revolver - I'm looking for a picture of a trigger return spring. Thanks, John M Van Cleve



John, No, I'm sorry I don't think we have that. Readers? Rob


************************************************
Ref: Colt 1981 Python Manual - Good morning, Does you 1981 manual look and feel like the original colt manual? Are the 1981 and 1990 the only two you have to sell? Thank you antiqueltd (ebay)



Dear antique... The quick answer is no. We do, however, make the best effort to make a nice copy understanding that we reprint over 6000 old gun catalogs, manuals and books. As you can imagine it would be impossible to match the paper, size and inks in each of these reprints and still charge a reasonable price. Rob for cornellpubs



Thank you, I will try one of your reprints to assess and evaluate the quality. Take good care antiqueltd (ebay)
************************************************
Abby, Are you able to ship this publication to the UK, and if so, what would be the cost? Many thanks, Richard Baker



Dear Mr. Baker, We will ship to UK but there are a couple of caveats. Shipping is expensive, the website calculates the cost automatically when you go to buy the item, and it seems to take a long time now with the virus slowing everything down. Also, I regret to say because the Tranter is so expensive for us to print and ship I won't guarantee delivery under the current circumstances. Further, our tracking goes only to Chicago where it departs the US and doubtlessly is sent directly to Botswana or Tajikistan for transshipment somewhere else. I am sorry for this odd response to a very fair question. Cheers, Rob



Rob, Many thanks. I'll delay ordering until things return to normal. I discovered that there is no provision to ship to the UK when paying by credit or debit card. The PayPal option does allow this, but the shipping charge quoted is $59. Presumably this by Airmail. Why isn't surface mail available? I buy a lot of books from the USA (via Abe Books), and the shipping cost is generally $10-$20. Regards, Richard Baker

Dear Mr. Baker, I have no idea why your credit card is not allowing payment or shipment to UK unless you are trying to buy the book from ebay. Quite candidly, we are sick to death of complaints about shipping time from people who buy through ebay and we have stopped all international shipments there. Ebay empowers folks to start "cases" and threaten all sorts of retribution so we just gave up. Regarding Abebooks, I don't know how they ship but we use the USPS even though their charges are outrageous. They are, however, convenient for us so we remain with them; there are only two of us, we do the best we can. Surface vs air? I don't believe there is surface mail any longer but when that was available, packages were often mangled leading to more complaints. We tried packaging with steel plates to protect things but that raised the prices again, a vicious cycle ensued. I hope this didn't sound too terse, it has been a long day answering questions and handling delivery problems and I apologize. Cheers, Rob
************************************************
Ref: Stevens 1888 Arms & Tool Co. - Does this or any other of your Stevens catalogs have pictures and descriptions of the Stoddard Divider/Compass? 51nocaster-2011 (ebay)

Dear 51no, I wouldn't know a Stoddard compass if I sat on one. Rob
************************************************


Cheers,
Rob and Abby
The End.