Eliminate Fear Illuminate Wisdom

Health is Our Wealth and Life Now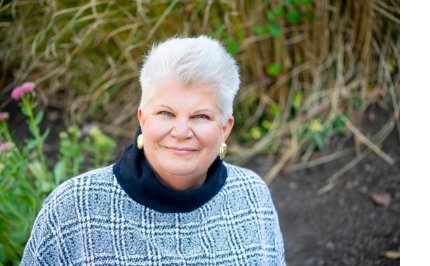 Dear Friends,
Blessings and Love on this Memorial Day. Today we remember those who have died for our country in war. This year this includes the many who have served to keep us healthy through this pandemic. Sending Love to those who have lost loved ones in war and now.

A Holiday is a holy day. A day set aside for reflection, honor, and purpose. As we all prepare for the next phase of coming out into the world again it is important that we honor one another without fear, and instill self-care.

I have focused on health and self-care for over five decades, and I have been amazed at how so many do not. I watched my father dying for the first twenty years of my life. At fifteen our family doctor gave me the diagnosis that I was following in my fathers footsteps only faster, and I would not live long and would continue to deteriorate fast. Within days, I made a choice to be healthy and live a long healthy life.

Pretty radical for a teenager living in a house of death and disease. Somehow I knew it was not necessary and I was going to discover how to be healthy. I was very sickly and missed a lot of school and had chronic pain in several parts of my body. My immunity was low. Someone sneezed on me and I had pneumonia for over a month.

I made a conscious decision to completely heal. We each can do this and this is how I assist people who come for healing or healers training. Our nature is perfect health. Our job is to align with this truth, body, mind, emotions, spirit, and soul. Healing means wholeness. We do not need to deteriorate and have diseases that many accept. We can be whole, healthy, and happy.

I am sharing a few of the important ways we can regain health and immunity here. I am available to help guide you and do a health reading and offer natural solutions. I will send you to a medical professional when needed without hesitation. There is great purpose for medicine, but we need to learn to work with doctors for our health.

This pandemic is not over, so it is the best time to look at raising immunity and living health. I have many more healing solutions. Enjoy these and reflect and see where they take you. You are worth it!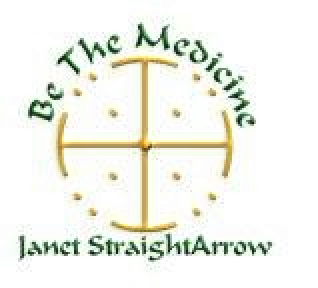 Many Blessings,
Janet StraightArrow

Be The Medicine, Live the Power of You!
973-647-2500
Email
Website
Please pass this on if you feel it may support someone's journey. YouTube Daily Messages
Distance Healing Class Begins this Thursday prepaid Discount ends today. See details below. More classes on our website.

Begin with Perfect Health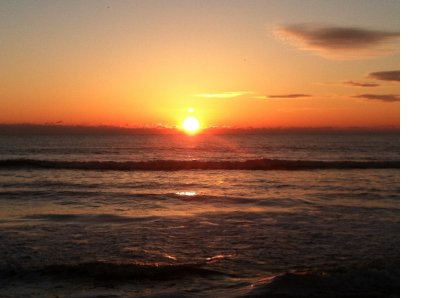 Imagine that our body and life is perfect and is designed in perfection. Disease is a function of living, accepting, and ignoring the needs of our body and self.

Stop blaming genetics, or age, or anything. The best way to return to health is to focus there. If I believed that doctor at fifteen I would have succumbed to that reality and not be here now. I trusted my inner wisdom and knowing that we were not meant for breakdown and disease. I followed that instead of the common beliefs and fears.

As a world we are hypnotized by the pharmaceutical industry and give our power to disease and solutions that break us down instead of build us up. We want a pill instead of a real solution. It's a choice to breakdown or build up our health and immunity.

I have assisted thousands of people to turn around health and release body pain and emotional and mental pain. We can be free. First we choose it and follow our guidance on how to discover it. There are many who say it is impossible. They stay sick and in pain.

The best pill to take is the one of wisdom, freedom, intelligence, and choice. As we focus on the solution and where we want to go, we arrive there. When we focus on the problem we stay there. Common Sense. Logic.

Focus on Perfect Health and listen to your inner wisdom and the synchronicities that awaken to guide you. I will build on this in future writings. Reach out with questions.


Life or death? Disease or Health? What choices do we make each day that take us in one direction or the other?

We are victims when we say I do not like change, or the unknown. Change is each moment. Unknown is continual. Make peace with a positive helpful direction. Resistance is something to release in order to listen and move forward.

If we are sick, in pain, mentally compromised, emotional, or confused, we are going against ourselves and not listening to higher wisdom inside and out. We are not victims, except to ourselves who do not choose for our best.

I had to break the patterns of my family who focused on disease, fear, and victimhood to illness. I broke the patterns of illness and pain in my body and life. It was a betrayal of their beliefs and unconscious ways of living. I chose to be conscious and choose health. It made me bad, wrong, and drew many negative jealous attacks.

A big block to healing is seeking approval from people who are stuck in our past patterns and beliefs. Do not look for approval from the old guard, they will be threatened and attack you. It is time for a healthy support system.

You may feel disloyal to family or friends. It is the loyalty to your life and health that must take first place in order to heal.

We have free will. If we resist, or have doubt, it stops us from moving forward. Taking responsibility for our health means staying awake to the problems or dis-ease or pain, and looking for solutions as soon as possible.

I was relentless in my search for complete healing. Having been sickly for over a decade I had many poor health patterns and succumbed to deterioration that had to be reversed.

I have assisted myself and many others heal from impossible things. Dedication to solutions and health, and the life it brings us, is a perfect combination.

Like a smile and a frown, it takes less effort and energy to be positive and forward moving. We spend even more energy on the body, mind, spirit breaking down and it exhausts us and ruins families and lives. To raise our attitude and energy takes less energy and heals us.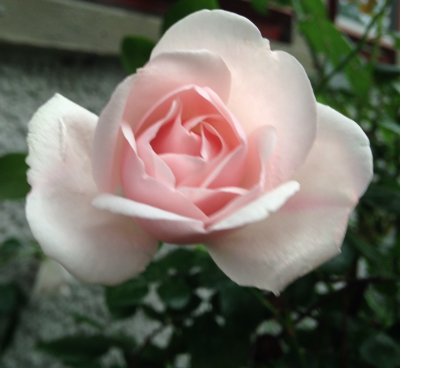 As my journey of discovering perfect health continued with many traditions around the world, I looked for what helps, and also what hurts our life and health. The problem we have is the acceptance of tolerating and participating in what breaks us down.

As a child I questioned drugs, over the counter and prescription. A few were helpful, and many felt worse, and they did not seem to make a difference to help me heal, so I stopped those.

We are programmed to take a pill to heal. What I learned is that the problem and the solution are next to one another in nature and us. My journey was to find the truth that allowed the freedom to heal.

I asked a doctor decades ago why they prescribe so many drugs when they are not necessary? He said people want drugs instead of making changes. Medicines break us down very fast. Yes, some are needed, but many are not. Learning more about self-healing can purify your body to heal itself.

So instead of rushing to take something, I have always looked for what the cause is, and made healthy changes in my life.

Poison is also our thoughts, beliefs, fears, judgments, and anger. These break down our body and life continually. Processed foods, sugar, and chemicals in our food, and our lawns, and water also poison us.

There are always people to make fun of us when we follow what is correct for us. A long happy healthy life is a great reward.

The Magic of Healing-Letting go of Limits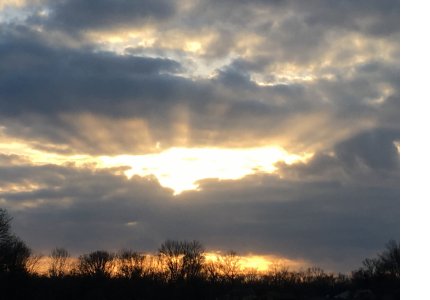 Twenty-five years into my healing journey, I discovered energy medicine in many forms. I related it to the healing of Jesus in the New Testament, and stories of others around the world.

This was twenty-seven years ago, and it was not well accepted. Now we have energy healing available in hospitals and rehab centers and nursing homes.

I call it magic because I am always amazed and humbled by the healing received and given. Instead of trying to put it into a box, which many people do, I looked for the expansion and possibilities and paid attention to what was experienced.

I have many exciting stories of working with thousands of people over the years. My focus is also teaching people to heal themselves and help others.

I will write more on this in future newsletters and blogs. For now I am making this short and sweet today. Enjoy your Holiday.

I do have a class in distance healing that begins this Thursday night on Zoom. I discounted it $150. off for this pandemic. Prepaid discount ends today. If you have Reiki 1 training or above this class is a very deep class empowering your healing, and distance, and more healing abilities.

See details below. I will send the book and Zoom link out with payment. It has been exciting to experience people work together and learn to heal self and one another these months on Zoom.

Reiki 2 Advanced Healing Training & Distance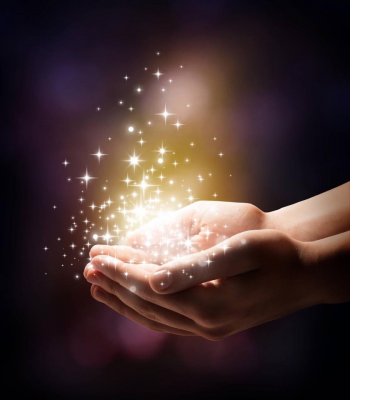 Now more than ever we can use Distance Reiki Healing skills to send healing to people at home or around the world. In this class, you will learn how to safely send healing and learn how to read energy and develop medical intuition skills.

4 night Class Reiki 2 Practitioners Class With added teachings & Symbols. A good refresher or update for current practitioners. Reiki 2 certificate and attunements for new practitioners.

We move to the next level in living and using Reiki in our lives helping others and us. Increase our personal and professional healing energy and abilities.

Distance Healing and perceiving is a very amazing and useful skill to develop to assist people to heal themselves, their homes, land, businesses, and more at a distance. Learn to perceive, see, hear, feel, and know-how to practice, heal, and receive clear messages to support healing and clearing energy.

This class accomplishes this with many methods, distance practice, and teachings that guide you. Janet is an expert at teaching you how to be confident and competent in healing anywhere and anytime. If you have taken Reiki 1, or have taken Reiki 2 before and would like an increase in energy, healing, learning, and peace, join us.

Learn Remote and bodywork healing methods with Reiki symbols, and advanced scanning, reading, medical intuition, and healing. We gain a deeper awareness of healing tools and ways to make healing changes in all areas of our life and with others. Learn through experience throughout the class.

Days are spread out to allow students to learn through direct experience the distance practice with one another to complete and embody the teachings. This is a comprehensive course that awakens healing abilities in-person and remotely.

CLASS OUTLINE
Receive Reiki 2 initiations-attunements
Learn Reiki Symbols, how to draw, and use in sessions.
Learn how to scan and perform distance healing in six ways to send healing to others, groups, events, self, and more.
Heal issues, bless people, deepen healing, focus on healing places.
Work with crystals, meditations, and guidance.
Use Reiki for mental and emotional healing and positive choices.
Homework in between classes to practice on other students at a distance.
You also practice using the symbols and teachings in your own life.
Ethics and how to work with clients.

The discounted price is $275. paid by 5/25. $300. after. CreditCard Link
Bring a friend or family member to take the class with you. Zoom link and a handbook are sent with payment. A recording of the class is sent after each session. CE Credits available.

Janet StraightArrow is a Reiki Master, Shaman, Teacher, Healer, and Sage. Janet's Energy Medicine training is Healing Touch, Reiki Master, Shiatsu, Shamanism, many energy pieces of training from traditions around the world. Janet's experience is in 28 years of private energy practice and 24 years teaching Reiki and other energy medicine traditions.

Reiki 2 Testimonial "a few words from my heart: As the adage goes "when the student is ready the teacher appears" and that is what happened to me. After originally studying with someone else, I was searching for the right Reiki Master to continue my training. There were many before I met you. You inspired me to keep following my heart and be the healer that I was meant to be. You brought me to new heights of awareness. I loved every moment of our time spent together and am looking forward to becoming a teacher under you. Thanks and I love you."K.F.

Comprehensive First Session