Being in The World Safely

Living Out of the Box - Getting Unstuck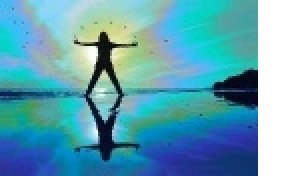 The journey to us is to find our way out of fear and into limitless possibilities, one step at a time...

It is always fear that gets in our way of following our inner truth and love. As we reach the edge of the box of our current reality, fear is at the doorway challenging us with plenty of reasons and excuses as to why it is not safe to grow.

Getting unstuck means taking the next step. It is always unknown until we get there. Using our inner authority and risk taking abilities to help us break through is key. Follow your heart to freedom to be who you are naturally.

Let's stay awake in these times and break through boundaries to new possibilities. Always in Love, Janet StraightArrow



My favorite quote from Sufi Master Poet, Jeddah Rumi


"The breeze at dawn has secrets to tell you.
Don't go back to sleep.


You must ask for what you really want.
Don't go back to sleep.


People are going back and forth across the doorsill
where the two worlds touch.


The door is round and open.
Don't go back to sleep."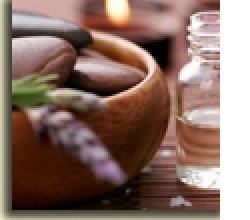 Dear Friends,

We are in a place of unknown, self-care, and waking up like never before. I am continuing to adjust the schedule as we open up. Feel free to call me with questions or for a private session.

I left the June and July offerings on my website hoping for this opening to occur and I have made some additions and subtractions. I will continue to create new options and opportunities on Zoom and in person carefully.

Our Zoom classes and circles and healers trainings are amazing in all ways. Creating these experiences has stretched me to work on higher levels and I appreciate how easy it is to be together at home. Fun!

Everything in person will be done safely. Small groups under 10 people. I do not expect anyone to show up if they or anyone in their home or immediate company has been sick recently. I know you come well and ready for a deep experience.

I will have a clean space and sanitizer in our in person environments. We will respect one another and listen to our higher guidance to make decisions on how to be together. It is quite a time for all of us. Have a mask if needed.

Since working on Zoom with people from far and near I have decided to do my best to make classes that are in person also available on Zoom at the same time as it makes sense.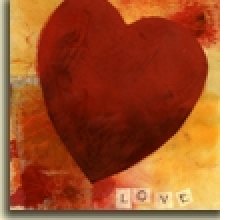 New Advanced Soul Shamanism Class next Weekend June 6-7 Morristown. It is time for higher level training for students who are ready for the next level of advanced learning working in this multidimensional soul territory with self and others. Not taught before. Join us. We may be outside if the weather permits. I have abundant space inside for spacing between participants.

The Vision Quest July 31-August 2 is still being held in the Catskills with fewer participants. I offer it as a process building up to it and am preparing a program that allows you to accomplish a great experience in your own setting as well. Our housing is clean and safe with physical distancing and camping is available if you would like your own unique sleeping space outside. Hot and cold running water in the campsite as well. More details on stay at home class will be given next week. In Person Class Below.

At the Summer Solstice Ceremony on June 21 will be exciting to be together in person. Outside depending on the weather. More offerings below.

This is a time of waking up more each day.
Too much has been tolerated in this country and world that is not okay. Stand up and do your part. Love to all.

Janet StraightArrow
Be The Medicine, Live the Power of You!
Our website is being redesigned and updated these few weeks. I look forward to ease of information and communication on this site. Be Well.
Private sessions daily 973-647-2500 Email Me training

Imagine Studying and Living Healing and


Spirituality for Five Decades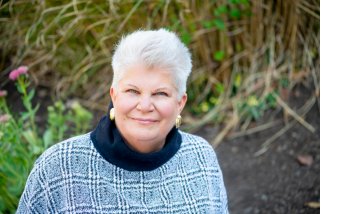 It has been quite the adventure and freeing to know how much control and responsibility we have for all of our life and health.

Having explored complete healing of body, mind, emotions, spirit, and soul through traditions from around the world, and reading many thousands of books, and studying with over 130 teachers and masters, I followed the further questions as each answer was discovered.

I was not limited by beliefs, instead I was open to curiosity, possibility, common sense, logic, and experience. My focus has always been self-mastery and spiritual mastery which is the same.

Questioning everything that was not correct no matter what anyone said was an important focus. I do not need to be right, or to believe others, I want to live truth in its highest form.

The secrets to healing and spiritual mastery are simple and require us to look at ourselves and the world very differently than the way we have been raised. I often say to clients, you have followed your training very well, now cut it out, and follow common sense, truth, and unconditional love.

Reiki 1, 2, Master Training. RSVP Your Interest.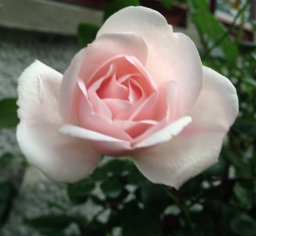 We are enjoying Be The Medicine Reiki 1 and 2 Classes this season and I am ready to continue these offerings again in the next season as they are so important in these times. I will offer Zoom and in person classes. Let me know of your interest and preference and best days-months?

Reiki 1 awakens your healing energy and abilities. You will experience and learn how to give and receive energy healing that builds confidence in working on your own after the class. Self-healing is a major focus and then we move into working on others.

Reiki 2 is an advanced class healing self-and others including the practice of distance healing which is very impressive. We work with the Reiki Symbols and further healing on mental, emotional, and physical healing. We have space in between classes to allow ongoing practice sessions of students with one another to learn and heal together.

Our Reiki Master program is very comprehensive and you will feel progressive levels of Mastery of Reiki and Healing and how to work with people and students as we move through the program. Even if you do not teach classes you will appreciate learning how to assist clients learn how to receive and heal.

You will also have an opportunity to apprentice and help teach classes of each level as you are interested as an additional training. In all of our trainings you will be moving through tremendous healing yourself on higher and deeper levels. I am working on the new outline and dates for fall. RSVP your interest so I can confirm dates to include you.

New Advanced Soul Shamanism June 6-7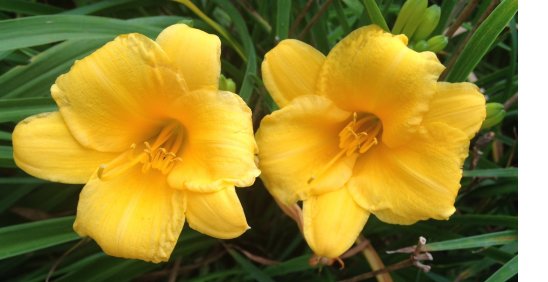 Soul Shamanism Training and practice required. For those who are practicing for a while and would like to expand their experience and new dimensions and learn how to support others with this practice.



This is the first time Janet is offering this advanced work and class. Learn how to connect and support others on a soul level. You must be practicing this work connected to your twin and lake and inner space.

Answering the needs of people in this way with soul understanding and knowledge is revolutionary and a tremendous gift for all.

There are many profound teachings and experiences to learn in order to communicate, heal, and support clients, family, relationships, and more bridging the soul and personality self on all levels.

Practitioners of many modalities who help others will learn deeper true ways to support people at all stages of life.

Reiki Masters and Yoga teachers, therapists, spiritual healers, holistic practitioners, allopathic-holistic practitioners too. People who help people will be grateful to work on this level experiencing immediate results.

Your personal and spiritual perspective, healing, and evolution will be enhanced through this class. $375 prepaid by 5/31.

$395. After.

Credit card link fill in amount

Checks to Janet StraightArrow 48 Frederick Place, Morristown, NJ 07960

Soul Shamanism 101 is being rescheduled. Please let me know of your interest as I plan the dates.
Shamanic Wisdom Healing Circle 6/16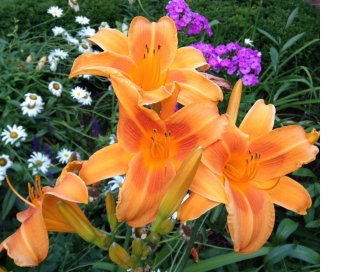 Enjoy a high level of energy, teachings, meditations, and journeys focused on the needs of you this evening.

"Janet's teachings emerge from a place of unconditional love. You come away with you and your life forever changed. Making a choice to work with Janet is giving yourself the most beautiful gift in the world." Beth Mund, Medium, Author

This is a powerful circle for deep personal and global work together. Be prepared to create a sacred space where you are to have privacy and deep connection.

We will meditate, journey, and gather support for the earth and all of us. Tapping into The Universe, The Earth, and our own guides and wisdom we will experience personal healing, transform, and learn what we can know, do, be, and live in these times.

Bring water, a notebook or journal, and your beautiful open heart and mind to receive and share in this sacred space.

Allow time to process the experience afterward and enjoy the journey wherever you are.

Janet is a Heyoka Heart Shaman who holds huge energy of love, wisdom, and light. Breaking through illusions, suffering, and awakening the highest truth and deepest love to assist all.

Join us $50. on Credit Card Link fill in amount if you send a check, reach out to me let me know so I can send the Zoom link to you. Sliding scale pricing for those who need it.
Checks to Janet StraightArrow 48 Frederick Place, Morristown, NJ 07960

Summer Solstice Mitote Ceremony of Rebirth 6/21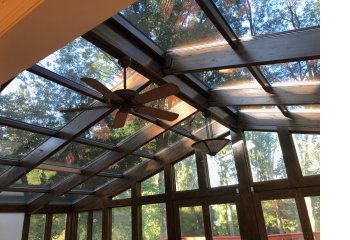 A beautiful blend of Shamanism and Yogic Chant, we gently birth ourselves into Summer and New Life after a winter-spring of isolation.

This comes from the Don Miguel Ruiz Toltec lineage.
The Mitote Ceremony is all about letting go and allowing rebirth. This unique and profound ceremonial event raises your energy-vibration, breaks through stuck places, and awakens new vision.
A Mitote is a transformative, high energy and focused Toltec Shamanic ceremony purifying us and raising our vibration and light, offering a release of illusions and past hurts, to awaken higher wisdom and truth. Perfect preparation for our new beginnings, with messages, and visions for the new year and next stage of our life.
We experience the purification of us on all levels. We chant the Gayatri Mantra, which is a high vibration mantra, chanted throughout the midnight ceremony by a smaller group rotating in the center. You are either chanting or dreaming on the outside of the circle in the atrium allowing the raising of your energy and deep cleansing and visions and inner movement.
"Janet is a midwife who holds each soul in love and bliss, helping them to surrender and be known. Every word that flows out touches everyone, clearing limiting beliefs rebuilding perfect mental, physical, and spiritual health. She is a blessing to all."
Bring your pillow, a bedroll, with cushioning for your lucid dream time.
A life-changing experience timed to awaken to summer in your life. Early-bird Discount. $230. by 6/10. $255. After. Credit Card
Checks to Janet StraightArrow 48 Frederick Place, Morristown, NJ 07960
I have led many of these ceremonies in locations in the northeast since 2003. It is a favorite among my students.
This profound high vibration Shamanic work blended with yogic chant is my soul calling to offer. It does take a lot of energy and preparation before, during, and after to provide this. I am honored to hold the space and support your journey. Janet StraightArrow
Channeling and Automatic Writing DayTreat 6/27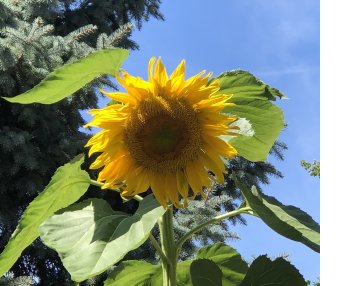 Exciting class for students who are ready to take their Personal connections, Writing, Spiritual, Shamanic, or Energy work to the next level. Connecting to our higher self and spiritual support teams we learn to receive more complete messages about our life, purpose, health, and more.

Janet creates a high energy container for you to receive abundantly on this day. Experience new ways to break through any illusions and blocks and allow deep true messages that move you forward in every way. Janet teaches you to work with deeper questions to receive complete answers.

Meditations, journeys, and automatic writing throughout the day. Bring light snacks and a small lunch as we want to allow the greatest amount of clarity in our experience. This creates a powerful practice and deeper connections to awaken in us.

Great for writers to help open up to greater flow with your blogs, books, other projects, and marketing too. Janet has studied with top writers, and masters in many traditions from Astrology to Zen. She lives what she teaches here and is excited to bring wisdom and powerful experiential ways to open up and manifest in your writing and all areas of your life. Join us. It is always an adventure.
Sign up today. $225. Prepaid by 6/17/20, After till full $250. 10 Am to 5 PM
Credit card link fill in amount

Checks to Janet StraightArrow, 48 Frederick Place, Morristown, NJ 07960
It will be a lot of information and energy and great new practices and ways to deepen your connections and receive messages and record them easily. Allow integration after the class for the best results. You will have a recording of the class to go deeper and enjoy the practices again and again.

"I felt myself open up tremendously as I immediately was able to channel beautiful messages from my heart. Throughout the class, I was able to break through barriers and limitations that were blocking me in my writing and in my life. Each participant that day was able to recognize more clearly what personally holds us back from not only putting pen to paper but also from experiencing more of our potential. Janet provided us with advice, techniques, and practices we can use every day to become more open and receive divine guidance along the way. Answers I have been seeking are now pouring out of me and I am able to write more freely than I ever have before, while feeling more connected and clear as well. I am very pleased and deeply thankful for the opportunity to have taken that class with Janet and recommend it to anyone who is interested in exercising their creativity and practical ways to access YOUR SOUL and TRUTH! You are changing lives and mine! Your energy is very calming and beautiful."

Shamanic Vision Quest Catskills 7/31-8/2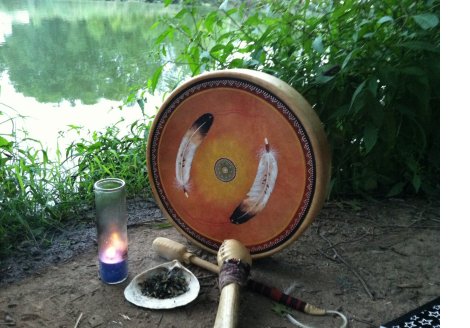 Are you ready for a deep connection to you, your life purpose, and your direction? Are you moving through a significant change this year? Come for a great weekend of ceremony, journeys, transformation, and rebirth, with Shaman Janet StraightArrow.

The Vision Quest is a gentle deep journey enjoying time in nature and experiencing Shamanic tools and practices to support reconnecting to all of nature and life. We will work in the Medicine Wheel and create a powerful sacred space for ourselves all weekend in new ways to take home with you to live in your home and new life that unfolds from here.

You have an opportunity to be in a sacred space alone in nature for some time to hear your heart speak and receive the fullness of who you are and open up to the next stage of your life path. It is a gift that is magical, deep, and transformative. You have a guide, Janet StraightArrow, who is close by when you are alone and yet you are far enough away to have privacy and a feeling of oneness with you.


This retreat is a ceremony from the moment of entering the sacred space until leaving for home. We begin in our Shamanic circle on Friday. Saturday, we journey for support and guidance and then physically search out each person's sacred vision quest spot that calls to us. There is sufficient alone time to reflect and receive as well as group time to go deeper and share. Our journeys and practices take participants into a deep clear space inside to move into the Sunday Morning quest.


"Janet StraightArrow provides an unparalleled opportunity to bring you to the real you. It's a well-worn path for her; she knows every part of this amazing journey. Janet emanates love, respect, and, most of all, joy in this great adventure. If you are ready to walk the path back to you – there is no better guide, teacher, mentor, and friend than Janet StraightArrow." Christine Sokoloff, Therapist, Healer, Shamanic Practitioner

The sacred retreat space Janet chose offers a comfortable retreat house just for our group allowing us privacy, and yet there is someone close by to attend to us and the building if needed. Healthy Tasty Meals. And beautiful pristine land to enjoy in Accord, NY.
The Energy Exchange is $625, which includes lodging and healthy food for the weekend. Prepaid a discount of $550. by June 1, 2020. Payment plan as follows. First Payment $300. due June 1. $325. due July 1. If you would like to create a different payment plan let Janet know. Limited to 12 participants so send a deposit to save your space when you decide to join us.
SEND A DEPOSIT OR FULL PAYMENT ASAP TO RESERVE YOUR SPACE. Send Check to Janet StraightArrow, 48 Frederick Place, Morristown, NJ 07960, or Credit card link fill in amount


Preparation and follow up are included and begin at sign-up. Regular emails sent to assist you before and after the retreat. This price includes food and lodging. If you prefer there is a camping space for tents with hot and cold running shower and a flush toilet.
If you would like to bring your own tent to be outside, let me know—the same price. The campsite has a hot and cold running shower and a flush toilet.

Janet StraightArrow discovered her Shamanic calling in 1992, at the age of forty, as a single mom and top Realtor who had been studying spirituality and healing for twenty-five years before this discovery and living it. She began teaching immediately from memory and continuously awakening higher wisdom and sacred knowledge. She found she carried many lineages from around the world and pursued studies to bring Ancient wisdom together for our modern world today.

Janet' experience and studies include: Native American, Tibetan, Celtic, Toltec, African, Huichol, and Siberian Shamans, and Shamanic practitioners Michael Harner, Sandra Ingerman, and others at the foundation for Shamanic Studies, and renowned spiritual healing masters from Yoga, Sufism, Zen, Buddhism, Hinduism, Christianity, Judaism, and other traditions around the world and found the unity and unique perspectives and gifts that fill in the missing pieces to make us whole again.

Consciousness Raising - Awakening Gifts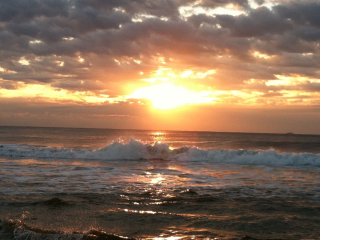 If we are emotional and in our head with thoughts busy, we are in ego. If we are peaceful, quiet, knowing, and neutral, we are in our soul. Dancing the dance of ego and soul is our spiritual growth and raising of consciousness. It is a journey of subtlety and great power.

Soul-centered life is full of energy, creativity, and fun. Ego life can be exhausting, confusing, and always fighting to be right with reasons and excuses with self and others. Teaching the ego to work with the soul is the evolved human. The journey to our true self is an adventure worth taking and affords us great opportunity in mental, emotional, and physical health. Leadership and success come naturally too.

This is the journey to Be The Medicine in our life and world. The liberation is exhilarating. We never know where we are going until we get there. Stay open to the subtlety of greater movement. In Joy! Janet StraightArrow