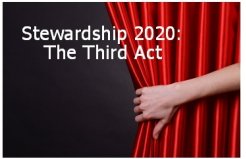 Last Sunday was Stewardship Sunday! Thank You to everyone who has taken the time to stop what they were doing and focus on Alki for a while.
Your pledges are hugely important and appreciated!
We have a lot going on right now for a small congregation, with a lot of involvement. It's amazing that in the midst of a months-long "Stay Home" order we can find ourselves busier than ever!
It is important than we hear from everyone in the congregation on the Pledge Drive. The Council needs a clear understanding of where the Church sits financially so that they can put a responsible and realistic budget in front of the Congregation during our Annual Meeting on June 28. Stewardship is charged with providing that information to the Council, and we of course get it from you!
We'd like to get a reply even if you are unable to commit to financial support in the coming year. And if you can commit to financial support, we'd really like to know that, too.
If you have not had a chance to submit your 2020-21 Pledge Form, we ask that you take a break from the news and our hectic surroundings, and reflect on what Alki UCC means to you. What are your values? What is your vision for the world we live in? I hope you find, like I do, that Alki UCC is a place in this world where I engage with passionate people who are doing their best to walk the talk. To put the teachings of Jesus Christ into action in the world. I don't get that anywhere else.
Thanks again if you've already submitted your Pledge. If you haven't yet, please mail in your Pledge Form this week. Or best yet, use the really easy online form you'll find here.
Your 2020/21 Stewardship Team:
Gary Gesellchen, Julia Chase, Charley Rosenberry & Laura Petrie
How to Pledge
Either fill out the pledge card you receive in the mail OR make your pledge online at this handy online link.
Then, you can:
Set up payments through your bank or credit union's automatic Bill Pay system.

Mail checks made out to "Alki UCC" to 6115 SW Hinds, Seattle, WA 98116

Make secure, online donations via the donate button at alkiucc.org

Write "alkiucc" in the message of a text and address to 44321. You will receive a return text with a secure contributions link.
West Seattle March for Black Lives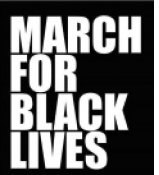 Admiral Junction to WS Junction
This Saturday, June 6
1:00 to 3:00 pm
Please join us in this PEACEFUL march. All ages welcome.
Facebook Events link here.
Let's march as a church! Look for Pastor Kelly and other members from our community at 12:30 pm Saturday at Anytime Fitness West Seattle, 2222 California Ave SW (just north of the Admiral Junction).
If you are neutral in situations of injustice,
you have chosen the side of the oppressor."
In-Person Food Drive this Sunday at 10:00 am

Thanks to our community's generosity, our In-Person Food Donations

Drives continue this Sunday, June 7 from 10:00 am to 4:00 pm.
Donations are accepted outside our building at 6115 SW Hinds.
Contributions of non-perishable food and other items are distributed via the White Center Food Bank; top requests include Canned Meat/Soup/Fruit (pop‐top cans preferred), Rice, Noodles, Peanut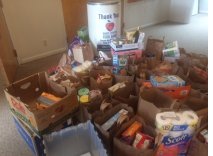 Butter, Oats, Toilet Paper, Diapers, Similac Formula, Cleaning Supplies, Hand Sanitizer and Baby Wipes.
The drives benefit our vulnerable neighbors in need, those who have been disproportionately impacted by COVID 19.
Food drives continue June 21 and every other Sunday thereafter until further notice.
Bible Study Spotlights Paul's Letter to the Romans beginning next Tuesday, June 9

Join Bible Study Tuesdays at Two
Your Faith Formation team invites you to join in our study of Paul's Letter to the
Romans, the longest letter written in 58 AD by the apostle to the Christians of ancient Rome. Much of our faith beginnings were written by Paul to help Christians, then and now, know who we are and why we believe what we do.
The eight-session class features DVD viewing followed by discussions led by led by Pastor and lay participants ... YOU!!
Let us know if you would like to join us so we can order class materials.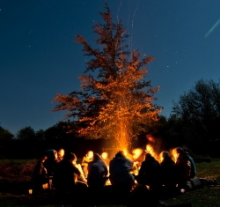 Romans is an incredibly rich and thought-provoking letter in the New Testament. Bible study complements Summer Sunday Worship, which revisits our Christian stories of origin to unearth the ways these inspirational events might guide the church into a vibrant Third Act.
Scheduled through July 28, Tuesdays at Two is open to all. So come check it out each Tuesday at 2:00 pm. On Zoom of course for now.
Read Romans 1 and 2 for June 9.
Zoom login here:
Meeting ID: 863 4583 8616
Password: 301975
Dial: +1 253 215 8782 US
Note changes in Food Giveaway for Westside Region; No pick-up this Saturday, June 6

Spread the word!
A major food give-away is scheduled for our westside area with thousands of food boxes given away weekly to those in need on a first-come-first served basis:
Saturdays, June 13, 20 &27
10:00 am to 2:00 pm
Holy Family Church parking lot
SW Roxbury and 19 Ave SW
The distribution is managed by local nonprofits in cooperation with the federal government and three different 25 lb boxes are available: fruits & vegetables, dairy products, meats & assorted -- all transported to the distribution site via refrigerated truck.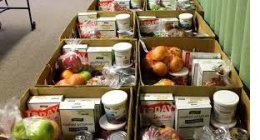 Each family can take one or two boxes, a combo box is available for households of one or two people. No ID or personal information is required.
Please pass on this information to any person, family or any group of people whom you feel could benefit from this resource.
This is a HUGE project being pulled together in very short time.
Prayers!
Cinda
Sunday Zoom Services Posted on YouTube


Here's the link to our official page: Alki UCC - Alki United Church of Christ. Or just do a search for "Alki UCC' on the YouTube site.



While you're in Social Media mode, visit the Alki UCC FaceBook page Shannon Peterson has been busy keeping it updated and refreshed to show the vibrancy of our community.

Thanks to all the fine folks working on our social media presence.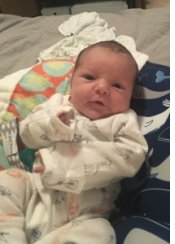 Congratulations
Andrea & Todd Saunders!!
Prayers of celebration in honor of Ira George Saunders, who was born on May 24, weighing 6 lb 11 oz and 19.5 inches long.
Andrea writes that; 'We were discharged home the next day with no complications! Baby Ira is already up to 7 lbs, everyone is happy, healthy, and tired."
# # #
Special prayers for the family and friends of George Floyd, Dreasjon (Sean) Reed, Breonna Taylor, Ahmaud Arbery and the heart-breaking list of African-Americans and other people of color murdered by police or self-declared vigilantes in our nation over many decades. We mourn with you and we stand for justice and healing.
# # #
Kim Becklund wrote to point out that transit bus and rail operators/drivers were omitted from the list below. Please add them to your prayers ... Kim notes that rail and bus in King County are operated by Metro and are designated formally by the County Executive as first responders.
And please contact the church office if you think we've missed anyone else!
Special prayers for all those on the front lines of working to protect us, keep us healthy, sane, grounded, informed, fed and comfortable during the current COVID 19 outbreak: our faith leaders, front-line health care workers, EMTs, police, firefighters, educators, transit bus and rail drivers, farmers, therapists, social workers, shelter operators, engineers, grocery/drug store personnel, caregivers, childcare specialists, pharmacists, custodians, organizations caring for the most vulnerable, sanitation workers, dispatchers and others keeping our supply chains operational, truth-telling journalists and all the many public servants who are so vital to our community.
For those grieving the recent death of a loved one:
Patty Magnuson, family and friends of Bob Jackson, family and friends of Jim Connor, family and friends of

Barbara T. Shadel Madden Andersen,

Kirstin Duckett and family, the family of Nancy Van Wyk, Julia Peeler's sister; Larry Gill; the family and friends of Ruth Okada; family and friends of Shelley Webster; Amy Young and family
Recent hospitalization, illness and other concerns:
Jane Gunwaldsen, new moms Gina Erickson and Ashleigh Johnson, Imy Peterson, Sandy Johnson, Dayle Banks, Kirstin Duckett's father, Don Peterson, Jeff Jolly, Bev Connor, John Kinsman, Jan Cochran

For homebound members/friends of Alki UCC: Doris Colbert
Wider World: Prayers for all those affected by the corona virus outbreak; all those suffering from PTSD in the military and around the world; for all those affected by the increasingly cruel and inhumane US immigration policies imposed by the current administration; prayers for fewer guns, for all victims and those affected by gun violence; victims and survivors of extremist violence around the world; migrants seeking refuge around the world, and for those who are trying to help them. The rest of the missing schoolgirls kidnapped by Boko Haram, who remain in our hearts as long as they remain missing. The hungry and homeless, the ill and the addicted, the lost and the lonely; the unemployed.
Summertime Stories: Grounded in our Origins
Throughout Summer 2020, we will visit our Christian stories of origin and unearth the ways these inspirational events might guide the church into a vibrant Third Act. Join us for a study of Romans on Tuesdays at Two, Sunday morning worship at 10:00 am, or both.

6/7: Romans 1:16-24
Theme: Serving the Creator, not the creature
6/9: Romans 1 & 2 Bible Study
6/14: Romans 5:1-8 Theme: Hope and endurance
6/16: TBD Bible Study
6/21: Romans 6:1b-11
Theme: Newness of life
6/23: TBD Bible Study
6/28: Romans 6:12-23
Theme: Freedom & Congregational Meeting
This Sunday
at 10:00 am
Bring your own bread and cup to worship.
During the gathering time, send a picture of your home communion to office@alkiucc.org.

Liturgist:
Kim Becklund
Tech Deacon:
Shannon Peterson
Accompanist:
Betsy Stelzer
Guest Musician:
Dave Dolengewic
Click here for the Order of Worship, including Sunday's scripture reading.
Budget Information Session this Sunday after Worship
Note: Instead of Hospitality Hour, join us at 11:00 am for an important
Budget Informational Session with the Stewardship Team via Zoom (same login as worship/see below)>
Zoom Info for Online Sunday Worship
Meeting ID: 536 604 506 #
From your smartphone, tablet or Computer use this link: https://zoom.us/j/536604506.
To manually Dial in from a land line, dial +1 253 215 8782 followed by 536 604 506# when prompted.
Important Update:
Transition from Online Worship
At the most recent Worship & Music Team meeting, we discerned that it would be best for our Alki UCC faith community to continue online worship via Zoom throughout June with possible in-person gatherings starting in July.
We are meeting regularly and will provide guidance for July re-opening procedures in the coming weeks as we craft our approach.
Sincerely,
Worship & Music Team

Sunday, June 28 at 10:30 am Annual Congregational Meeting (Zoom)
Pastoral Care Available via
Zoom
If you w
ould like to speak with Pastor Kelly via Zoom.us, contact her to set
up a time at
pastorkelly@alkiucc.org
.
If you're new to the technology, and would like a general overview, please contact the church office.
Faith Action Network Statement Against Police Brutality Against People of Color
Alki UCC stands in solidarity!

The Faith Action Network of Washington State joins with many across this nation in deploring the latest murders of Black Americans by police and in calling out for justice. We speak the names the victims of this recent racist violence and we grieve for their families, their communities, and our nation.
These killings are the product of a criminal justice system deeply infected by systemic racism and supported by the assumption of white supremacy. ...
Our various faith traditions – Christian, Jewish, Muslim, Sikh, Buddhist, and others - teach us about the dignity and worth of each individual in the eyes of our Creator and the imperative that we treat one another in the light of that truth ... We must speak out when the essential human dignity of anyone is denied.
Read the full statement here
Thank you from the White Center Foodbank

Dear Alki UCC,
You have made a tremendous difference for the community. Words cannot describe my gratitude for your support that ensures our neighbors in White Center, West Seattle, and Burien have food access during the COVID-19 outbreak.
Many of our neighbors have lost their jobs , cannot afford childcare, and/or encounter empty shelves at the grocery stores on a recurring basis. We have already seen a 30% increase in the number of people we are serving at the food bank and your incredible gift will truly help our community.
These are uncharted times and we're learning right along with you as we navigate COVID-19 together.
With Gratitude,
Carmen Smith
Associate Executive Director

Click on the big blue donate button to learn how to donate by check or a secure online credit card donation.