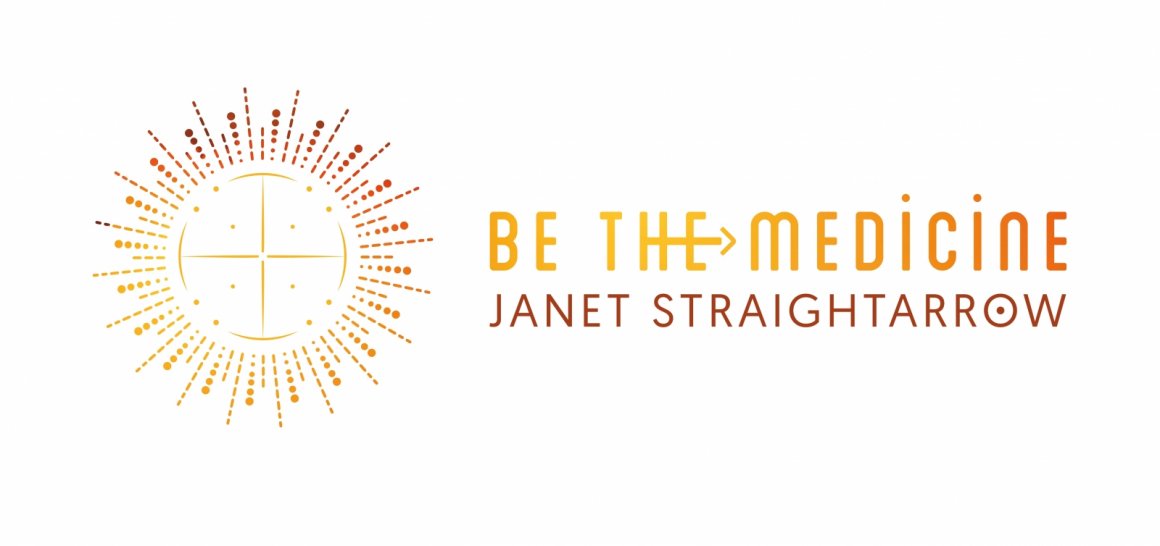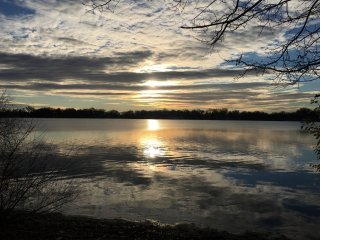 It is time to pay attention and be clear in our intention and what we want in our

individual lives,

family,

country,

and the world. We have more power than we know. No side trips or confusion. A straightforward action all the way. Know what is important and stand for it. There is a big picture that needs our attention. Stay awake and don't go back to sleep. Always in Love, Janet StraightArrow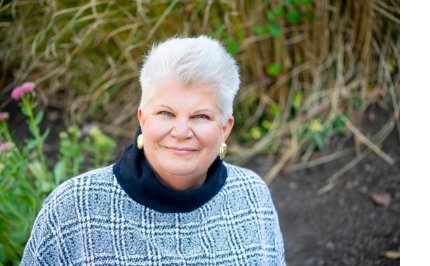 Dear Friends,
In this world of illusion it is important to discover truth. From truth we find peace, strength, and ease of movement. From lies we are always frustrated and acting in disguise.

The focus of my work and teachings is to assist people live their best life and health. We are all so unique and beautiful and have potential and possibilities untapped.
We also have patterns and beliefs and fears that keep us from living our life true, too.

Our best life is something we co-create with our love and acceptance of ourselves and others. Living our true life is what we came into this body and time for.

Having fun and enjoying our life is a powerful way to transform what we came to learn, and to release the illusions, expectations, and lies as we move into the direction we focus on.

When people look for their purpose, it is where we are now, not some great beyond, it is inside. This is the work of Be The Medicine to find our wholeness inside of us.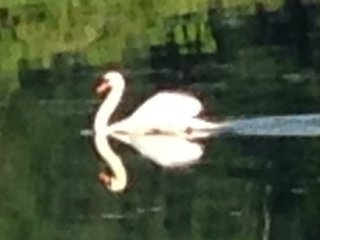 Each one of us have many reasons for being here now. We begin within and listening to the voice that nurtures and supports us. The inner voice that puts us down and judges us is not our true self. It is another voice we have entertained for too long.

We may be so used to being controlled or manipulated for acceptance that we are challenged by self-acceptance and being okay. Know that we matter and deserve a good life and have a purpose to be here as one in the One of humanity.

All traditions are honored, these teachings are Universal. We are one humanity and all come from the same foundation of divine truth and love. Eliminating separation from us and one another is key. To stop people pleasing and doing what we think is accepted instead of being true to us is also key.

When we are truly ourselves we free up everyone else from the web of lies that we live. Freedom is always love not anger. As we break from our patterns of following someone or something else everyone changes around us. We no longer fit the pattern.

When we are spiritually awake and loving and kind, people may try to shame or blame you for breaking co-dependance and stepping aside from abuse or pain in relationships and try to make you the bad person.

Standing in strength and courage without approval of abusers is important. Once we have broken free of lower level energies they try to pull us back in. We find new people who match our new level of awareness and find health and happiness in new loving places.

All of our teaching and sessions focus on finding your truth so you can live powerfully in the world. You discover ways of empowering you beyond where you are and in your unique life and situations that are challenges in your life, including health.

My 52 years of studies, living and teaching have been focused on how to live an enlightened healthy life in our world today. Living our best life with Universal teachings, tools, and laws that take you there immediately, and are not just words, they compel you to take action. Being is an active verb.

Dear Ones, In this time of profound challenge and change in the world it is important to find a constant in you, as you are the one who makes the world you live in. We have a light sincere attitude that has zero tolerance for what is not correct so we follow the best we can live and be now.

Join us in a class, session, YouTube, Healers Training, Soul Awakening and Initiations in Soul Shamanism, Zoom classes and circles, retreat and more.

Happy Week of Tremendous Change, Keep Going and live heart and soul.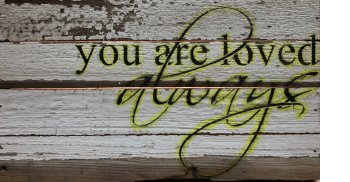 Janet StraightArrow
Be The Medicine, Live the Power of You!

Website-new one coming soon
973-647-2500 Email Me


Adapting to Now - Zoom and More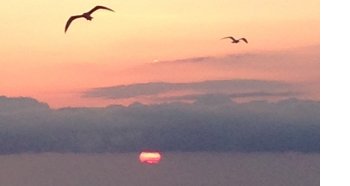 As we move through change all around the world, adapting and growing to make things work better is key. I have taken great effort to learn how to offer deep spiritual experiences and training on Zoom. It has been exciting to know how each person is served, receives, and gives to the community and enjoys healing and learning in each session. It has given me renewed passion and it is exciting to have students join from all over the country and I look to future students from around the world.

Our distance healing classes have proven to people that there is no space and time, it is all one no matter how near or far we are. The Soul Shamanism classes have awakened profound connection and healing and enlightenment in each session as well. I am so grateful we can do this now and forward. I am limiting the number of students for deep experiential classes and trainings so that each person has an amazing experience so sign up when you know you are joining us.

I have rescheduled our summer solstice Mitote ceremony to the Fall Equinox. As I realized that this is Father's Day weekend, it seemed important to change this ceremony to our next seasonal change.

We will join the Summer Solstice Ceremony with the Wisdom Circle on Zoom Wednesday June 24, 7-9 PM Eastern Time for a profound online experience. Details below.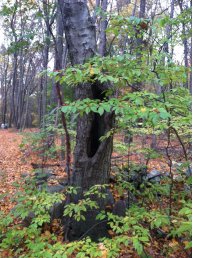 Our Vision Quest is limited to 7 people for social distancing. Sign up for this unique experience in the Catskill Mountains. We are using a new Shamanic format offering new teachings, experiences, and tools for all.

This is a life changing opportunity to assist you in this time. We get to deeper questions, answers, and spiritual awakening, and transformation. You may camp or be in the lodge. Students come back after their first experience as they look for deeper healing and spiritual awakening in their lives.

Zoom Vision Quest process for you adds preparation for the retreat or a complete progressive journey on your own, July into August. More below. I will also hold a Soul Shamanism evening Zoom class this summer with your interest.

I am setting up dates and times for Summer classes below. If you are interested and these dates do not work-reach out to me. More than once we have changed the dates or added a class to match the participants needs.

As you adapt and change and recreate your life be gentle, kind, and loving to you and all. Blessings and love, Janet

Summer Solstice Ceremony-Circle Zoom 6/24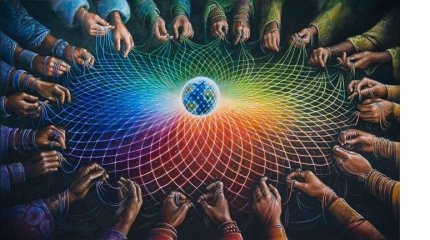 "Janet's teachings emerge from a place of unconditional love. You come away with you and your life forever changed. Making a choice to work with Janet is giving yourself the most beautiful gift in the world." Beth Mund, Medium, Author

This is a powerful circle for deep personal and global work together. Be prepared to create a sacred space where you are to have privacy and deep connection.

We will meditate, journey, and gather support for the earth and all of us. Tapping into The Universe, The Earth, and our own guides and wisdom we will experience personal healing, transform, and learn what we can know, do, be, and live in these times.

Bring water, a notebook or journal, and your beautiful open heart and mind to receive and share in this sacred space.

Janet is a Shaman who holds huge energy of love, wisdom, and light. Breaking through illusions, suffering, and awakening the highest truth and deepest love to assist all.

Join us $50. on Credit Card Link I will send the Zoom link to you.
Sliding scale pricing for those who need it.

Channeling and Automatic Writing 6/27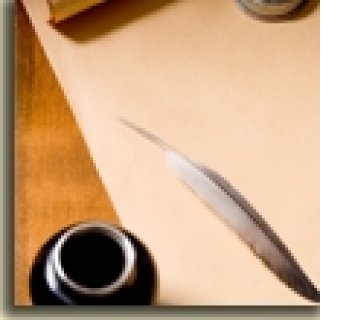 I love guiding people to experience, trust, and deepen their perceptions of inner guidance and true self. We have fun as we move through the day and build confidence and allow the flow to run easily from higher wisdom onto the page. Practices to continue on your own will be taught as you begin to trust what you hear and know and bring it into your life in all ways. Janet StraightArrow Channeling Automatic Writing DayTreat

This is for students who are ready to take their Personal connections, Writing, Spiritual, Shamanic, or Energy work to the next level. Connecting to our higher self and spiritual support teams we learn to receive more complete messages about our life, purpose, health and more.

Janet creates a high energy container for you to receive abundantly on this day. Experience new ways to break through any illusions and blocks and allow deep true messages that move you forward in every way. Janet teaches you to work with deeper questions to receive complete answers.

Meditations, journeys, and automatic writing throughout the day. Bring light snacks and a small lunch as we want to allow the greatest amount of clarity in our experience. This will create a powerful practice and deeper connections to awaken in us.

Great for writers to help open up to greater flow with your blogs, books, other projects, and marketing too. Janet has studied with top writers, and masters in many traditions from Astrology to Zen. She lives what she teaches here and is excited to bring wisdom and powerful experiential ways to open up and manifest in your writing and all areas of your life. Join us. It is always an adventure.

Sign up today. Prepaid by 6/20/20 $225. After till full $250. 10 Am to 5 PM
Credit card link fill in amount
Checks to Janet StraightArrow, 48 Frederick Place, Morristown, NJ 07960

It will be a lot of information and energy and great new practices and ways to deepen your connections and receive messages and record them easily. Allow integration after the class for the best results. You will have a recording of the class to go deeper and enjoy the practices again and again.

You may join us on Zoom if you prefer.

Testimonial from last class. "The channeling and automatic writing class with Janet StraightArrow is a blast and truly transformative. I felt myself open up tremendously as I immediately was able to channel beautiful messages from my heart. Throughout the class, I was able to break through barriers and limitations that were blocking me in my writing and in my life. Each participant that day was able to recognize more clearly what personally holds us back from not only putting pen to paper but also from experiencing more of our potential. Janet provided us with advice, techniques, and practices we can use every day to become more open and receive divine guidance along the way. Answers I have been seeking are now pouring out of me and I am able to write more freely than I ever have before, while feeling more connected and clear as well. I am very pleased and deeply thankful with the opportunity to have taken that class with Janet and recommend it to anyone who is interested in exercising their creativity and practical ways to access YOUR SOUL and TRUTH! Thank you again for not only offering this class to me but also thank you for teaching at all! You are changing lives and mine! Your energy is very calming and beautiful."

Quiet Mind to Meditate and Be You! 7/9 Zoom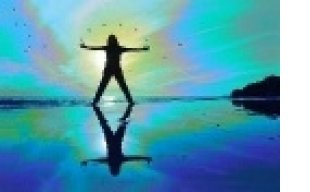 The Goal is freedom, peace, and clarity. This is a practice, teachings, and tools, that help people release anxiety, fear, memories, and more, in the moment and long term. Simple and easy for all to do, we find peace, joy, fun, and love.

Be ready for a new way to live your life in peace.

Enjoy these new teachings and practice to live in awareness, personal power, and peace. Become present and open to life, spirit, and all from a quiet mind and open heart.

Janet has developed this work after decades of study, practice, and experience of many students over the years. This is an easy way to move into meditation.

Experience teachings, practices, and profound wisdom that will give you immediate relief and discover your ability to choose what thoughts and emotions to give power to and how to release the ones that sabotage and hurt us.

Janet has assisted thousands of people to overcome anxiety, fear, stress, and disease, and to know who they are, what they want, and how to accomplish these in their life. We learn to use this practice to move into a beautiful quiet meditation together in class and after.

This practice goes deeper and becomes more natural with everyday use, and you continue to discover who you are beneath the minds' emotional roar.

6:30 to 9:30 PM The early bird discount is $125.00 by 6/29. $150.00 after. Credit Card link fill in amount
Checks to Janet StraightArrow 48 Frederick Place, Morristown, NJ 07960

Shaman, Healer, and Sage, Janet StraightArrow's work Be the Medicine, goes directly to the source and offers profound teachings from the study of mind, body, spirit, emotions, and soul from traditions around the world all focused on living our empowered wholeness.
Questions or to schedule a private session for specific learning and healing 973-647-2500 Email Janet

Reiki 2 Distance Healing Tuesdays July 7-28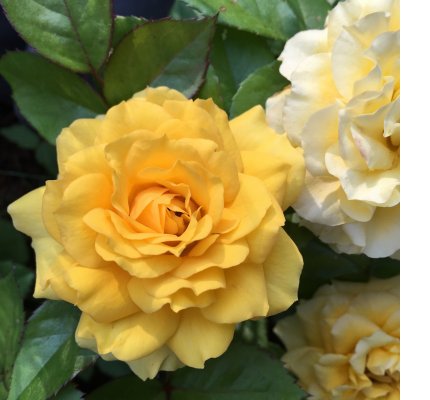 Now more than ever we can use more Advanced Reiki Healing skills to send healing to people at home or around the world. In this class, you will learn how to safely send healing and learn how to read energy and develop medical intuition skills.

Four-night Reiki 2 Practitioners Class With added teachings & Symbols. A good refresher or update for current practitioners. 7-9:30 PM
I will teach a daytime class with enough interest-suggest days-times.

We move to the next level in living and using Reiki in our lives helping others and us. Increase our personal and professional healing energy and abilities.

Distance Healing and perceiving is a very amazing and useful skill to develop to assist people to heal themselves, their homes, land, businesses, and more at a distance. Learn to perceive, see, hear, feel, and know-how to practice, heal and receive clear messages to support healing and clearing energy.

This advanced class accomplishes this with many methods, distance practice, and teachings that guide you. Janet is an expert at teaching you how to be confident and competent in healing anywhere and anytime. If you have taken Reiki 1, or have taken Reiki 2 before and would like an increase in energy, healing, learning, and peace, join us.

Learn Remote and bodywork healing methods with Reiki symbols, and advanced scanning, reading, medical intuition, and healing. We gain a deeper awareness of healing tools and ways to make healing changes in all areas of our life and with others. Learn through experience throughout the class.

Days are spread out to allow students to learn through direct experience the distance practice with one another to complete and embody the teachings. This is a comprehensive course that awakens healing abilities in-person and remotely.
$325 Prepaid by 6/28 $350. after, includes book and recording on Zoom. Sliding scale as needed. Credit Card Link Checks to Janet StraightArrow 48 Frederick Place, Morristown, NJ 07960

CLASS OUTLINE

Receive Reiki 2 initiations-attunements
Learn Reiki Symbols, and how to draw and use in sessions.
Learn how to scan and perform distance healing in six ways to send healing to others, groups, events, self, and more.
Learn to heal the past, present, and future.
Heal issues, bless people, deepen healing, focus on healing places.
Work with crystals, meditations, and guidance.
Use Reiki for mental and emotional healing and positive choices.
Homework in between classes to practice on other students at a distance.
You also practice using the symbols and teachings in your own life.
Ethics and how to work with clients.

Questing for a Vision Zoom Class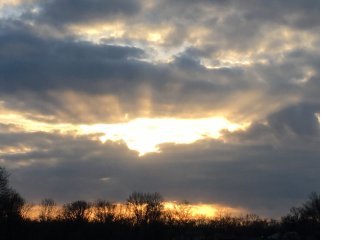 An exciting personal spiritual journey to you.

This class is for people looking to take a deep inner journey this summer and may or may not make the actual weekend Vision Quest. At the end you may participate in the quest in person, or we will continue for 2 more sessions and I will hold the space for you in your own location, at a time agreed to.

This is not required, but will help you prepare you for the weekend quest if you are joining us.
Suggested July 1-29 Wednesdays. Let me know which nights of the week works for this zoom class if you are interested. 4 sessions for In Person Questers add 2 sessions for at Home Questers. 973-647-2500 or Email Me
I am creating the details and will send them out within the week in the next newsletter. We will journey, journal, and use Shamanic tools and be in process as we experience ways to prepare for a deep inner journey at the end of this class.

Private Sessions-Training-Healing

Shamanic Vision Quest Catskills, NY 7/31- 8/2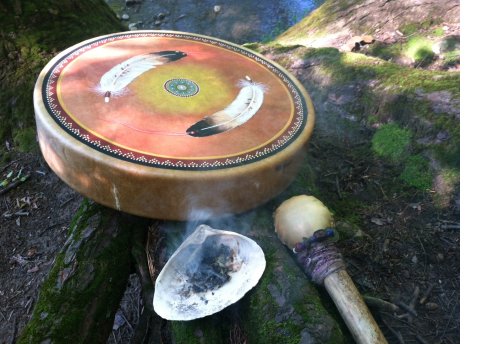 Are you ready for a deep connection to you, your life purpose, and your direction? Are you moving through a significant change this year? Come for a great weekend of ceremony, journeys, transformation, and rebirth, with Shaman Janet StraightArrow.

We have social distancing and cleanliness in this retreat. We will provide adequate spacing for sleeping inside the lodge. You may also bring a tent and camp outside with hot and cold running water shower and flush toilet. Sign Up now to begin the journey.

You will experience a gentle deep personal journey enjoying time in nature and with some new Shamanic tools and practices to support reconnecting to all of nature and life. We will work in the Medicine Wheel and create a powerful sacred space for ourselves all weekend in new ways to take home with you to live in your home, and new life that unfolds from here.

This Vision Quest is a rite of passage taken as you are moving through a period of change, a spiritual awakening, after a loss, or at any shift point in your life. This event allows for preparation and process as we move towards the pinnacle weekend, where we gather at the retreat center for the Ceremonial weekend.

Our quest time occurs in a sacred space alone in nature for several hours to hear your heart speak and receive the fullness of who you are and open up to the next stage of your life path. It is a gift that is magical, deep, and transformative. You have a guide, Janet StraightArrow, who is close by when you are alone and yet you are far enough away to have privacy and a feeling of oneness with you. Now limited to 7 participants.

This retreat is a ceremony from the moment of entering the sacred space until leaving for home. We begin in our Shamanic circle on Friday. Saturday, we journey for support and guidance and then physically search out each person's sacred vision quest spot that calls to us. There is sufficient alone time to reflect and receive as well as group time to go deeper and share. Our journeys and practices take participants into a deep clear space inside to move into the Sunday Morning quest.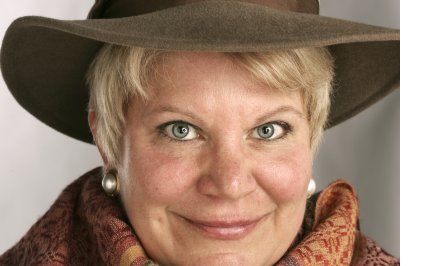 "Janet StraightArrow provides an unparalleled opportunity to bring you to the real you. It's a well-worn path for her; she knows every part of this amazing journey. Janet emanates love, respect, and, most of all, joy in this great adventure. If you are ready to walk the path back to you – there is no better guide, teacher, mentor, and friend than Janet StraightArrow." Christine Sokoloff, Therapist, Healer, Shamanic Practitioner

The sacred retreat space offers a comfortable retreat house just for our group allowing us privacy, and yet there is someone close by to attend to us and the building if needed. Healthy Tasty Meals. And beautiful pristine land to enjoy in Accord, NY. close off Routes 209 and 87, near New Paltz and Woodstock.

The Energy Exchange is $625, which includes lodging and healthy food for the weekend. Payment plan as follows. First Payment $300. due June 1, or at sign-up. Balance of $325. due July 1.
If you would like to create a different payment plan let Janet know. Limited to 7 participants so send a deposit to save your space when you decide to join us.

SEND A DEPOSIT OR FULL PAYMENT ASAP TO RESERVE YOUR SPACE. Send Check to Janet StraightArrow, 48 Frederick Place, Morristown, NJ 07960, or Credit Card Link



Preparation and follow up are included and begin at sign-up. Regular emails sent to assist you before and after the retreat. This price includes food and lodging.

LOCATION.

EZ Commute for seekers from Delaware to New England. Fly into Albany or Stewart Airports for distance travelers. Easy access to major highways. See the payments and policies page on our website. The exact address is provided to the participants upon sign-up.

Questions or more information

973-647-2500

Janet StraightArrow discovered her Shamanic calling in 1992, at the age of forty, as a single mom and top Realtor who had been studying spirituality and healing for twenty-five years before this discovery and living it. She began teaching immediately from memory and continuously awakening higher wisdom and sacred knowledge. She found she carried many lineages from around the world and pursued studies to bring Ancient wisdom together for our modern world today. Janet' s Shamanic experience and studies include: Native American, Tibetan, Celtic, Toltec, African, Huichol, and Siberian Shamans, and Shamanic practitioners Michael Harner, Sandra Ingerman, and others at the foundation for Shamanic Studies, and renowned spiritual healing masters from Yoga, Sufism, Zen, Buddhism, Hinduism, Christianity, Judaism, and other traditions around the world and found the unity and unique perspectives and gifts that fill in the missing pieces to make us whole again.