Worship/Annual Meeting of the Congregation
this Sunday, June 28, at 10:00 am

Our worship service and meeting will be woven together in this important gathering. We'll come together as a faith community through prayer, and prayerfully discuss plans for the coming fiscal year. We'll also approve the budget and elect officers.
Please join us! Your participation reflects the sacred responsibilities we have as members of the congregation to which we all belong.
Worship & Annual Meeting of the Congregation
This Sunday, June 28 at 10:00 am
Zoom login information is the same as past Sundays
(see article at right)
Click here for an Order of Worship/Meeting, including Sunday's scripture, Romans 6:12-23.
Church Office Summer Hours
Begin Next Week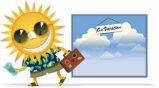 Larisa is taking Mondays off beginning June 29 to make up some earned time. As of next week, the church office is open:
Tuesdays through Fridays
8:00 am to 3:00 pm
Email/text is the best contact method.
office@alkiucc.org
If you have a question or immediate need on Mondays, contact Pastor Kelly.
Advocate for Legislation to Support our Low-Income and Homeless Neighbors
Your advocacy is only a few clicks away!
Be a "voice" our for the most vulnerable among us.

Washington state's official financial forecast for the next three years shows an income deficit of $8.8 billion, mainly due to the economic repercussions of the pandemic. The WA Dept of Commerce, which oversees homelessness programs, has proposed $16 million in cuts to vital programs.

Advocate for a better approach by contacting Governor Inslee and our legislators to:


(1) invest at least $300 million from federal CARES ACT funding in rental assistance and foreclosure prevention.


(2) Prevent cuts to WA State affordable housing, homelessness and safety net programs.


(3) Take action toward progressive revenue that eases burdens on low-income and middle-class people; increase funding to programs that support vulnerable populations.



It costs much less to prevent homelessness than it does to move people from homelessness into housing — and that cost is small compared to the long term emotional and financial harm suffered by children, the elderly, the disabled and the most vulnerable among us.

Send an email to your lawmakers by completing an online form hosted by the Washington Low Income Housing Alliance. It only takes a couple minutes to have your voice heard.

Tuesday Bible Study Spotlights
"Paul's Letter to the Romans"
Join Bible Study Tuesdays at Two
Your Faith Formation team invites you to join in our study of Paul's Letter to the Romans, the longest letter written in 58 AD by the apostle to the Christians of ancient Rome. Much of our faith beginnings were written by Paul to help Christians, then and now, know who we are and why we believe what we do.
The eight-session class features DVD viewing followed by discussions led by led by Pastor and lay participants ... YOU!! Let us know if you would like to join us so we can order class materials.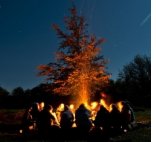 Romans is an incredibly rich and thought-provoking letter in the New Testament. Bible study complements Summer Sunday Worship, which revisits our Christian stories of origin to unearth the ways these inspirational events might guide the church into a vibrant Third Act.
Scheduled through July 28, Tuesdays at Two is open to all. So come check it out each Tuesday at 2:00 pm. On Zoom of course for now. — Julia Peeler
Zoom login here:
Join URL: https://us02web.zoom.us/j/86345838616?pwd=a21GRmUzczRNWXJqcVFiVU4zcDBxUT09
Meeting ID: 863 4583 8616
Password: 301975
Dial: +1 253 215 8782 US
Alki UCC ReOpening Phase 1.5
Attention All Building Users
Since more and more folks are in and out of the building, our first step is to observe these basic disinfecting protocols:
Please disinfect/wipe down all common-use areas when you arrive AND as you're leaving the building: computer keypads, keyboards, copier keypad, door handles, light switches, chair handles, table tops, faucets, toilet handles, stair railings, etc.
When we re-open the sanctuary for services, we will need volunteers to help with tasks before and after the service. If you are interested in being part of this, please contact me.
Prayers of Congratulations to Rod and Julia Peeler, who recently celebrated their 50th Anniversary! Cheers, virtual hugs and our fondest best wishes all around.
Special prayers for the family and friends of Rayshard Brooks, Manuel Elllis, George Floyd, Dreasjon (Sean) Reed, Breonna Taylor, Ahmaud Arbery and the heart-breaking list of African-Americans and other people of color murdered by police or self-declared vigilantes in our nation over many decades. We mourn with you and we stand for justice and healing.
Special prayers for all those on the front lines of working to protect us, keep us healthy, sane, grounded, informed, fed and comfortable during the current COVID 19 outbreak: our faith leaders, front-line health care workers, EMTs, police, firefighters, educators, transit bus and rail drivers, farmers, therapists, social workers, shelter operators, engineers, grocery/drug store personnel, caregivers, childcare specialists, pharmacists, custodians, organizations caring for the most vulnerable, sanitation workers, dispatchers and others keeping our supply chains operational, truth-telling journalists and all the many public servants who are so vital to our community.
For those grieving the recent death of a loved one:
Patty Magnuson, family and friends of Bob Jackson, family and friends of Jim Connor, family and friends of Barbara T. Shadel Madden Andersen, Kirstin Duckett and family, the family of Nancy Van Wyk, Julia Peeler's sister; Larry Gill; the family and friends of Ruth Okada; family and friends of Shelley Webster; Amy Young and family
Recent hospitalization, illness and other concerns:
Gina Erickson and Ashleigh Johnson, Imy Peterson, Sandy Johnson, Dayle Banks, Kirstin Duckett's father, Don Peterson, Jeff Jolly, Bev Connor, John Kinsman, Jan Cochran

For homebound members/friends of Alki UCC: Doris Colbert
Wider World: Prayers for all those affected by the corona virus outbreak; all those suffering from PTSD in the military and around the world; for all those affected by the increasingly cruel and inhumane US immigration policies imposed by the current administration; prayers for fewer guns, for all victims and those affected by gun violence; victims and survivors of extremist violence around the world; migrants seeking refuge around the world, and for those who are trying to help them. The rest of the missing schoolgirls kidnapped by Boko Haram, who remain in our hearts as long as they remain missing. The hungry and homeless, the ill and the addicted, the lost and the lonely; the unemployed.
Zoom Info for Sunday Worship and Meeting
Same as previous Sundays:

Meeting ID: 536 604 506 #

From your smartphone, tablet or computer use this link: https://zoom.us/j/536604506.

To manually call in from a land line, dial +1 253 215 8782 followed by 536 604 506# when prompted.

Pastor Kelly
Summer Break
Huge thanks to all who have already pledged.
If you haven't yet, please mail in your Pledge Form this week. Or best yet, use the really easy online form you'll find here.
Your 2020/21 Stewardship Team: Gary Gesellchen, Julia Chase, Charley Rosenberry & Laura Petrie

How to Pledge
Either fill out and return the pledge card you received in the mail OR make your pledge online at this handy online link.
Then, you can:
— Set up payments through your bank or credit union's automatic Bill Pay system.
— Mail checks made out to "Alki UCC" to 6115 SW Hinds, Seattle, WA 98116
— Make secure, online donations via the donate button at alkiucc.org
— Write "alkiucc" in the message of a text and address to 44321. You will receive a return text with a secure contributions link.
Liturgists play a key role in our faith community. Thanks to all who have read scripture and other prayers during Sunday worship. If you haven't served in a while, or if you've never been a liturgist, please consider adding your unique voice.

We're looking for folks who are relatively comfortable with Zoom and available for a brief Zoom rehearsal prior to worship, most often on Fridays.
Contact the church office with questions or to sign up. We hope to hear from you.

Check for church news and calendar updates at www.alkiucc.org.
Sunday Zoom Services Posted on YouTube

Here's the link to our official page: Alki UCC - Alki United Church of Christ. Or just do a search for "Alki UCC' on the YouTube site.

While you're in Social Media mode, visit the Alki UCC FaceBook page
Thanks to all the fine folks working on our social media presence.

Click on the blue donate button to learn how to donate by check or a secure online credit card donation.