B-C's Special Distance Learning Page with Complementary Materials

In response to school closures due to COVID-19, Bolchazy-Carducci Publishers is making a variety of materials available to the classics community in order to ease the transition to distance learning. Please see our new Distance Learning page to freely access downloadable packets of fair use excerpts from our books as well as some fun mythology-related activities.

Classical Conferences and Meetings in 2020

2020


ACL Virtual 72nd Annual Institute
June 22–26, 2020
College of Charleston
Charleston, SC
Representatives: Donald Sprague and Amelia Wallace
Daily ACL "Office Hours" with Amelia and Don
noon–1:00 p.m. CDT (1:00–2:00 p.m. EDT) Visit us. Use access code: 129-091-213.



Online Presentation Thursday, June 25—3:30–4:30

CDT (4:30–5:30 EDT)

"LUMINA, a New Student and Teacher Friendly Learning Tool for Latin for the New Millennium

.

Presenters: Don Sprague and Amelia Wallace Join the online presentation

, use this access code:204-163-229
---
Virtual 2020 Annual Meeting
July 13–17, 2020
---
NJCL—National Junior Classical League
CANCELLED - Stay tuned for details about the NJCL Annual Convention
July 24–29, 2020
University of Richmond
Richmond, VA
Representatives: Donald Sprague and Amelia Wallace
The next webinar schedule will be posted on this web page in August. Watch for updates on our Facebook page, Twitter, and eLitterae monthly eNewsletter.

Bolchazy-Carducci Publishers is pleased to provide complimentary webinars on a variety of subjects, especially pedagogical, of interest to classicists. Some webinars are geared to the Latin for the New Millennium program and to topics generated by the AP* Latin curriculum.
Read eLitterae or follow us on Facebook and Twitter for the announcement of our winter/spring
series of free webinars.
Please note:
The Bolchazy-Carducci Publishers Webinar Program is intended to be a live interactive endeavor in which presenter and attendees ask questions, make comments, seek clarification, share examples, etc. Thus, by design and in order to protect the presenter's intellectual property, B-C does not make recordings available to non-attendees. B-C encourages those interested in a given topic or presenter to plan to attend the live webinar.
If you have suggestions for webinars, please contact Don Sprague.
---
What Equipment Do I Need for B-C Webinars?
To participate in Bolchazy-Carducci Publishers sponsored webinars you will need high-speed internet access, computer speakers/headphones, current web browser, and the link to the webinar virtual meeting space, which is provided in your webinar invitation.
Webinars Make for User-Friendly Professional Development
Participation is free. All webinars provide opportunity for participants to ask questions. Learn lots—attend as many presentations as you can. Bolchazy-Carducci Publishers provides documentation for your participation. You can share this with your supervisors. Many webinar presenters provide handouts, etc.
Bolchazy-Carducci Publishers provides eTextbooks on a variety of eBook platforms. Bolchazy-Carducci textbooks are available through VitalSource,

GooglePlay

,

Chegg

, RedShelf, Adams Book, Follett,

MBSDirect Digital

, and ESCO. Each eBook platform offers a variety of tools to enhance the learning process. eBooks have the same content as our traditional books in print.
You can read eBooks on a Mac, PC, iPhone, iPad, Android, or a variety of eReaders. Review the eBook providers specifications.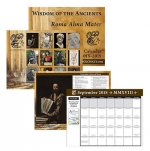 The 2019-2020 Roman Calendar has been mailed. It is also available as a download. If you would like to be included in the 2020-2021 Roman Calendar mailing please submit your request.
The 2019–2020 Roman Calendar features twelve mythical monsters from the 2019 edition of Martia Dementia, Bolchazy-Carducci's annual spring bracket tournament. Be sure to follow the B-C blog for monthly teaching suggestions about the featured monster.
Preview Bolchazy-Carducci Titles

Preview Bolchazy-Carducci titles before you purchase using Google Preview.
---

Downloadable Products
iPodius - Bolchazy-Carducci Publishers online shop for: audio, software, video, and a treasure trove of teacher-created materials in the Agora.
---
BCP Facebook Fan Page
Become a FAN of Bolchazy-Carducci Publishers, visit our Facebook Fan page for the latest news from BCP.
---
BCP Blog
Visit the BCPublishers Blog for B-C news and information.
---
BCPublishers on Twitter
Follow us on Twitter
---
AP® is a trademark registered and/or owned by the College Board, which was not involved in the production of, and does not endorse, this site.
These products have been developed independently from and are not endorsed by the International Baccalaureate (IB).
Dear Colleagues,



All of us at Bolchazy-Carducci Publishers join our classics colleagues in condemning racism, learning from our mistakes, and committing ourselves to listening and learning.





Statements from the National Classics Organizations:

| | | | |
| --- | --- | --- | --- |
| | Follow Up Statement | | |
Our prayers and thoughts are with you and your students, your families and their families as we navigate these troubling times.





As we celebrate Independence Day, let us resolve to work together to root out racism and to make this a better America for all our brother and sister citizens.



All best,

Don Sprague
Executive Editor
editordon@yahoo.com

Be prepared for potential distance learning again this coming school year—LUMINA serves as a great online learning tool.

Teachers have told us what a wonderful learning tool
LUMINA for Latin for the New Millennium
has been, especially as COVID-19 forced teachers to pivot to distance learning. We encourage you to consider subscribing to
LUMINA for Latin for the New Millennium
for the 2020–2021 school year. To learn more about
LUMINA
, check out this
overview
. For firsthand experience with the functionality of the platform, explore this
link
.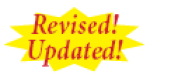 LUMINA for LNM
is teacher-friendly! It works with an LMS (Learning Management System) that supports LTI. If your school does not provide an LMS, Bolchazy-Carducci can host your classes on its Moodle. And, we've
improved
the usability for teachers! Each school will have its own
Lumina LNM
Level 1 or Level 2 course in the B-C Moodle. Within the course the school will have separate groups for each class in the level. This provides the teacher with options to set learner attempts: number of times a student can try an exercise, which score is recorded, and discarding any incomplete attempts when grading.
NB: If you have been using LUMINA this year, please be on the lookout for renewal information.










In the months since schools first began to close their doors due to the coronavirus pandemic, I have had countless conversations with teachers about how different tech tools can help them accomplish their instructional goals. When teachers need to record a mini-lecture, create a quick explanation, or articulate a set of instructions, Loom has been the tool that I have recommended most often. Loom is a simple screen casting tool that is quick to learn and makes sharing videos with students really easy. It works on a Mac or a PC either via a desktop app or a Google Chrome extension, and there is an iOS app too.





Loom's simplicity is a big draw for teachers. It takes only a couple of minutes to download the desktop app and create an account. Verified teachers and students over the age of 13 are eligible for the pro account at no cost. The pro account allows the creator of the video to add mark-ups to the video using a pen tool. This feature is particularly useful in drawing a viewer's attention to a specific area of the screen. When creating a video, teachers can choose to record the screen, themselves via the camera, or both.





The teachers and students with whom I have worked have really found the screen plus camera option to be effective. Students regularly mention that they like "seeing" their teachers on the screen explaining the material to them. Loom has many applications in the Latin classroom for both students and teachers. Teachers can use Loom to introduce a new construction, talk students through a complicated passage, and offer a short lecture on a historical event, author, or work of art.





I believe that Loom has great potential as a tool for students too. Students can prepare videos to share their learning on a particular topic or explain their thinking as they grapple with a tough passage. Any video created using Loom is shareable via a link. Both teachers and students love that there are no huge video files to struggle with. To learn more and get started, go to

loom.com

. Be sure to visit the help center and type in "teacher" to set up an upgraded account.


Lynne West
Consultant
Sunodia Educational Consulting

Classics Conferences Go Virtual
As teachers and students adapted to distance learning in order to flatten the spread of COVID-19, our professional classics organizations have also adapted. They have reimagined their annual meetings as virtual meetings complete with virtual exhibits. Bolchazy-Carducci Publishers is pleased to participate in these virtual conferences.

Congratulations to the pioneers at CAMWS, President Anne Groton and Secretary-Treasurer Tom Sienkewicz, who led the way with a successful meeting that ran May 26–30, 2020. See the CAMWS report below.

The American Classical League's 73rd Annual Institute will take place virtually June 22–26, 2020, the days originally scheduled for the meeting at the College of Charleston. ACL is scheduling "virtual office hours" each of these days. So, in addition to participating in the virtual exhibit, B-C reps Amelia Wallace and Don Sprague will be available to chat and address questions from 1:00 to 2:00 pm each day. In addition, on the afternoon of Thursday, June 25 from 4:30 to 5:30 pm, they will host a Latin for the New Millennium affinity group meeting that will include a presentation on LUMINA for LNM. Please plan on joining us!

The Classical Association of New England has scheduled a virtual meeting during the week of July 13–17, 2020, the days when the cancelled CANE Summer Institute had been scheduled.

For details and links, please see the separate conferences listing.

Classical Association of the Middle West and South 116th Annual Meeting
Editors Don Sprague and Amelia Wallace—while of course saddened by the surrounding events necessitating a virtual conference—were delighted to represent Bolchazy-Carducci Publishers at this year's Classical Association of the Midwest and South (
CAMWS
) annual meeting. Congratulations again to CAMWS for implementing a successful online conference! Many thanks especially to Amy Pistone of Gonzaga University (Spokane, WA) and Emma Vanderpool of Trickum Middle School (Lilburn, GA) for lending their technical expertise to this enormous enterprise, ensuring that sessions ran smoothly all five days of the conference.
As always, our representatives enjoyed the opportunity to engage with the wider field of classics via attending panels and round tables. During this time of social distancing, the ability to connect over classics online was particularly welcome. Amelia, a former Latin teacher, could not resist the various pedagogy panels on offer—including one that combined a look at life and education in ancient Egypt with some modern insights on language learning. One of the benefits of a virtual conference is that panels can be recorded and made available for viewing at a later time. We appreciate that we can revisit CAMWS 2020 even after its completion.

While we greatly missed chatting and connecting with our classics colleagues in person, we found new ways to approximate this favorite aspect of conferences. Amelia especially enjoyed digitally "meeting" Latin educators while presenting brief daily demos on LUMINA, online guided practice to accompany
Latin for the New Millennium
. Of course, our editors are always here to answer any of your questions about Bolchazy products, whether print books or digital resources. Email
Amelia
with queries about LUMINA content; feel free to email
Don
or Amelia with any other questions.
Thank you to all CAMWS attendees who visited the Bolchazy-Carducci online booth in the virtual exhibit hall. In addition to browsing a selection of our books online, booth visitors were invited to enter a drawing to win a $50 gift certificate. Congratulations to our drawing winner, Evelyn Adkins, assistant professor of classics and director of undergraduate studies at Case Western Reserve University (Cleveland, OH)! If you too would like to win big like Evelyn, be sure to stop by our booth at conferences (virtual or otherwise) and follow us on social media to stay up-to-date on all of our promotions and contests.

As in previous years, this year's CAMWS meeting was also a time to celebrate the many achievements of our classics colleagues. Kudos to the recipients of this year's
ovationes
:
Randy Todd
of Samford University (Birmingham, AL),
Vassiliki Panoussi
of William & Mary (Williamsburg, VA), and Ephy and Peter
Howard
(Troy, AL). May we all be able to celebrate, collaborate, and connect next year in Cleveland, Ohio at the 117th CAMWS annual meeting.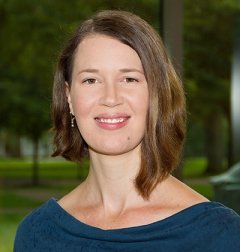 Evelyn Adkins of Case Western Reserve University won
the special CAMWS virtual drawing for a $50 gift certificate
to Bolchazy-Carducci Publishers.

Summer Professional Development Opportunities

• Join Jill Crooker as her online workshop helps you navigate the AP Latin curriculum in a distance learning world.

• Join Bob Patrick, Rachel Ash, and Miriam Patrick for an introduction to CI, comprehensible input, in the Latin classroom.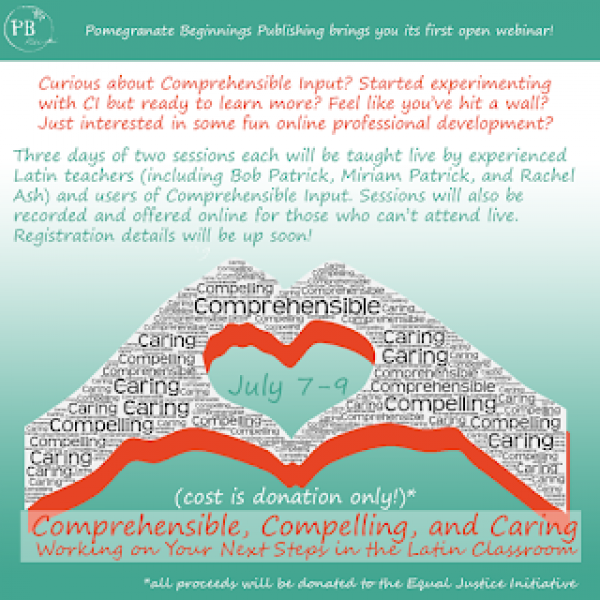 • Express Fluency will host a "Conference in the Cloud" July 13–17 on Zoom. John Bracey and Justin Slocum Bailey will provide Latin specific content along with other presenters.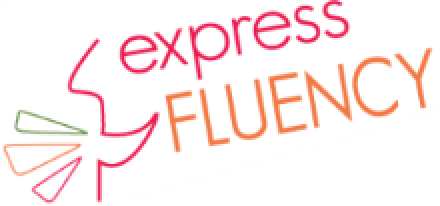 Teaching Tips & Resources

► Resources for Learning and Teaching about Racism

• Rebecca Futo Kennedy's blog Classics at the Intersections provides resources for teaching race and ethnicity, immigration, and marginality in classical antiquity

• Smithsonian Magazine offers a list of 158 resources for understanding systemic racism in America

• A set of resources that address race and social justice from the American Council on the Teaching of Foreign Language

• What makes for an anti-racist teacher?

• June 25 webinar discusses archaeology and Black Lives Matter

• Empowering Classicists of Color

• Scaffolded anti-racist resources

• Resources from the Multiculturalism, Race & Ethnicity in Classics Consortium (MRECC)

► Material to Complement Latin for the New Millennium

• The "Exploring . . . " feature of each review, every three chapters, makes connections with the ancient or early modern world and the current world. Review 5 of LNM 2 explores the world of science. Check out this beautiful love letter from Richard Feynman to his late wife.

• Bede, in LNM 2 chapter 4, introduces students to the Picts. Check out this new discovery of a Pictish fort.

• LNM 2 chapter 4 presents the deceitful capture of Jerusalem. Medieval arrows exact damage comparable to the modern bullet.

• Each chapter of LNM, Levels 1 and 2, ends with a dialogue among a group of high school students. The dialogue in LNM 1 chapter 7 is entitled "In the Cafeteria." Consider teaching about Roman breakfast as well.

► Ancient History

• Which ancients are considered as among the greatest leaders in world history?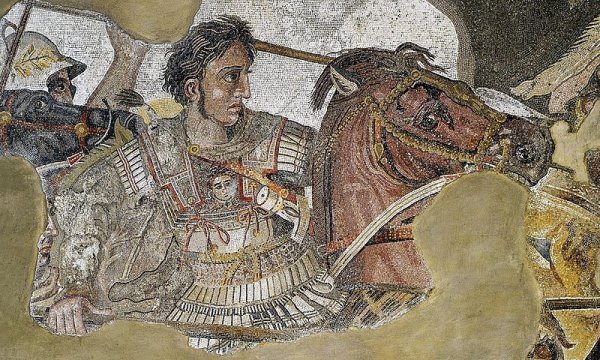 Alexander the Great mosaic from the House of the Faun, Pompeii.


Public domain image courtesy of Wikimedia Commons.



• Like father like son? Or son greater than father? Philip of Macedonia and Alexander the Great

• Ancient coin celebrates Jewish rebellion against Rome.

• A reassessment of Alaric and immigrants in Rome

► The Dead Sea Scrolls

• Particle accelerator helps read the scrolls.

• "Blank" fragments have text.

• DNA helps solve Dead Sea scroll puzzle.

► Roman Britain

• Amateur archaeologists make discoveries while sheltering at home.

• Amateur archaeologists redraw the map of Roman Britain.

• Living through the lockdown while at Vindolanda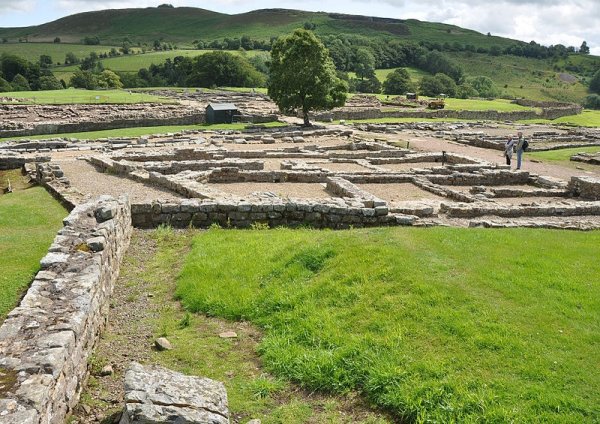 Overview of the Roman ruins at Vindolanda.


Photo courtesy of Creative Commons 3.0





• An African emperor aims his sights on Scotland.

► Res Romanae

• Italian vineyard reveals magnificent mosaic.

• Exploring the Roman Empire's greatest defeat

• Savoring Roman gardens

• Take a virtual tour of the 2013 Pompeii and Herculaneum exhibit at the British Museum—an 82-minute delight!

► Res Hellenicae

• Olympic Games reenactment: an oldie but goodie

• The sounds of a reconstructed kithara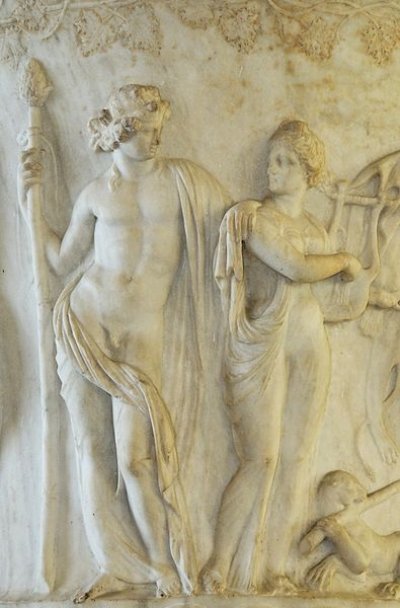 Dionysos wearing the mitra and holding a thyrsus


with Ariadne playing the kithara; detail from the


Borghese Vase. Public domain photo courtesy


of Wikimedia Commons.




► Social Justice

• Could Roman women read?

• Sculptor uses Roman image to make statement on the casualty of war.

• Writing and talking about non-binary people in Latin

► Classics for Life

• Check out this roster of famous classicists.

• UK employers seek humanities grads

---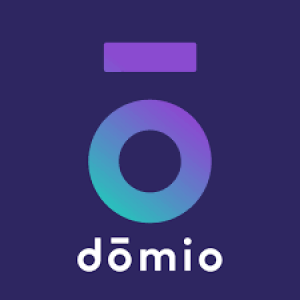 dōmio
: An interesting play creating a verb from
domus
.
---
Check out the
review
of the movie bringing Ovid
into twenty-first-century Detroit.

---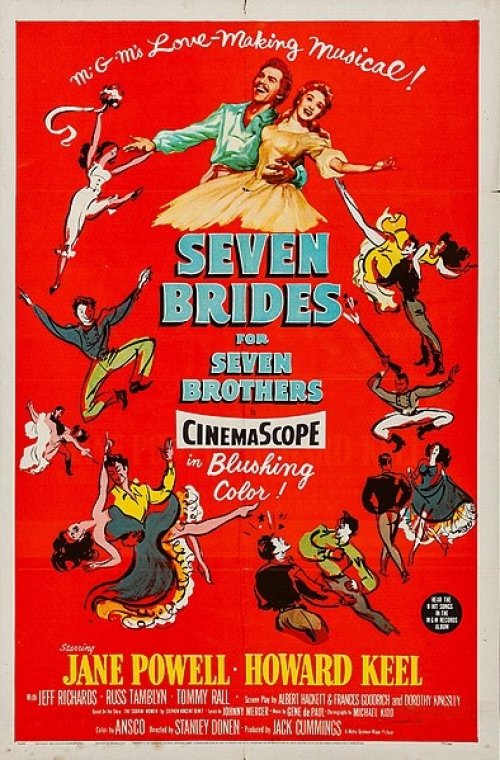 Yes, Seven Brides for Seven Brothers has its roots in the

Romans' rape of the
Sabines
. Who'd have known?
Image in the public domain courtesy of Wikimedia Commons.

Lumina: Released to Great Acclaim!

Lumina: Online Guided Practice to Accompany LNM


Lumina online content offers new resources to support LNM, Levels 1 and 2. The interactive guided Language Fact sections provide immediate feedback to students as they preview or review each chapter of Latin for the New Millennium Level 1 or Level 2. Mouse-over vocabulary lists allow a new format for vocabulary mastery. Infinitely replayable crossword puzzles engage students in derivative work. Automatically graded quizzes free up student-teacher interaction time for translation, oral/aural work, discussion, and other learning activities. For a brief overview of the program,

check out this

video

.


Visit our website product pages for information.
Lumina: Latin for the New Millennium Level 1
• Classroom Option
• Individual User Option

Lumina: Latin for the New Millennium Level 2
• Classroom Option
• Individual User Option



Artes Latinae: A Self-Teaching,


Self-Paced Interactive Latin Program


Lumina

offers a revamped

Artes Latinae

. This fully interactive online program teaches all of Latin grammar in two courses. Purchase the program at a special discounted price of 25% off! For a brief overview of the program, check out this

video

.


Visit our website product pages for information.
• Lumina: Artes Latinae Level 1
• Lumina: Artes Latinae Level 2



Based on the program developed by Dr. Waldo E. Sweet of the University of Michigan for Encyclopedia Britannica, Lumina: Artes Latinae is an easy-to-follow course that includes all the tools a student needs to achieve a firm command of Latin. The course was carefully crafted and refined to suit the needs and abilities of a broad spectrum of students. Lumina: Artes Latinae meets existing foreign language requirements for high school graduation.




eLitterae Subscribers Special Discount

for eLitterae Subscribers
about Julius Caesar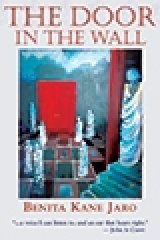 The Door in the Wall
249 pages, ISBN 13: 978-0-86516-533-5
$12.00
$6.00
about Catullus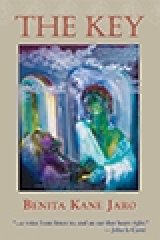 The Key
224 pages, ISBN 13: 978-0-86516-534-2
$12.00
$6.00
about Cicero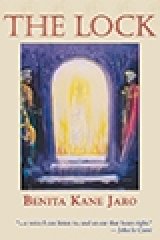 The Lock
304 pages, ISBN 13: 978-0-86516-535-9
$12.00
$6.00
about Ovid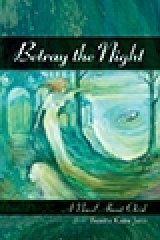 Betray the Night
316 pages, ISBN 13: 978-0-86516-712-4
$12.00
$6.00
This offer is valid for up to ten (10) copies, prepaid, no returns.
Discount is not available to distributors.
This offer expires 07/24/20.

Enter coupon code eLit0620 on the payment page.
The special offer pricing will be charged at checkout.

(Please note that there will be no adjustments on previous purchases.
Offer is nontransferable and subject to change without notice.)