September 3, 2020
Good afternoon Beloved Alki Community –
I am fresh off of a few days' vacation and appreciate the ways the congregation has provided this time for pastoral refreshment. I was originally planning on attending our 15th annual camping trip but the campground cancelled the reservation at the last minute.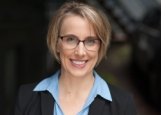 This seems on par with the steady stream of surprises that 2020 has brought. My family switched gears and made the best of it with a couple of local excursions to include stand-up paddleboarding at Alki and horseback riding in Maple Valley.
The biggest adventure, however, starts tomorrow – BACK TO SCHOOL. Seattle Public Schools begins Friday, September 4. Other districts and independent schools are also beginning soon, if they haven't already started. Every teacher I have encountered lately is doing their level best to guide our young people during these challenging times. If you get a chance to encourage an educator or a student in the next few days, consider doing so.
We are all experiencing an intense season of cultural unrest. For some of us this is a first, for others of us this may be a repeat of previous experiences with social change. The Alki UCC ministry teams have been working to put together a fall plan that aligns Sunday worship and mid-week opportunities with the questions erupting in our city and our country.
We will:
Worship and learn how the Israelites envisioned a just society when they entered a new chapter;
Study current forms of equity and liberation with the book group;
Serve the neighborhood as an expression of our faith with skin on.
Consider where you might commit to the faith community this fall and feel free to contact me with any questions.
Onward,
Pastor Kelly
A Blessing For Work (and for Teachers and Students)
May the light of your soul bless your work
With love and warmth of heart.
May you see in what you do the beauty of your soul.
May the sacredness of your work bring light and renewal
To those who work with you
And to those who receive your work.
May your work never exhaust you.
May it release wellsprings of refreshment,
inspiration, and excitement.
May you never become lost in bland absences.
May the day never burden.
May dawn find hope in your heart,
Approaching your new day with dreams, possibilities, and promises.
May evening find you gracious and fulfilled.
May you go into the night blessed, sheltered, and protected.
May your soul calm, console, and renew you.
(By John O'Donohue, A Book of Blessings)
Worship and Music
Your Worship and Music team has been meeting every other week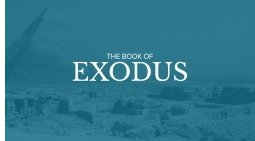 throughout the summer. We're working with Pastor Kelly and Betsy to weave a thread through "Origin stories for modern times: The role of courage, leadership and strategy in God's Beloved Community" and our use of the Book of Exodus as the worship centerpiece from the middle of September until Advent. Betsy has planned a great variety of music for the month of September, which will feature some additional recordings by the choir.
Early this summer the team started discussing and researching ways to upgrade the sound quality and variety of our worship services. We're also preparing for a phased building reopening that will begin with a mix of small groups gathering for worship in the sanctuary with others watching from home.
We assembled a task force and secured approval from your Alki UCC Council to acquire some hardware and software which will allow us to tie our existing sound system into worship broadcasts. In addition to improving sound quality, the upgrade will make it possible for more singers/musicians to participate while maintaining social distancing guidelines. We hope to have the enhanced system in place and functional before the end of September and will share details in the coming weeks.
The Worship and Music team is meeting this Sunday after worship to welcome Pastor Kelly back from vacation and begin developing those details in collaboration with the Faith Formation team. We'll also focus on activities and actions for all members of the congregation to help us grow into our missional purpose.
Get ready for an exciting and meaningful fall! More will be revealed at our congregational meeting on Sunday, September 13, so please mark your calendars and join us. — Joe Mitter
Faith Formation
Your input requested!
Your Faith Formation team is considering a variety of compelling subjects for the fall and we need your input to help us shape Bible Study and Book Study through November. Here's an overview of the possibilities.
Bible Study
Fall worship explores "Origin stories for modern times: The role of courage, leadership and strategy in God's Beloved Community." Study of the Book of Exodus would be coordinated with the lectionary and each Sunday's theme.
Old Testament study of references to the coming of the Messiah.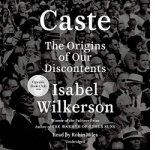 Book Study
We're considering two different works that embody our belief that talking about racism supports our larger work for a just and peaceful world.
Which ones call to you?
We hope to start online sessions in mid-September so we need to hear from you in the next week. Click here to fill out this handy online form and/or join us for worship this Sunday, September 6 to share your thoughts via Zoom chat.
We have a lot to consider and your input is critical to forming our faith in the coming weeks. All suggestions are welcome!
— Julia, Russ, Andrea and Pastor Kelly
Outreach/Social Justice
Get Out the Vote Campaign, Expanded Bi-Monthly Donations Drives, September 19 Alki Beach Cleanup
The United Church of Christ embraces voting as an expression of faith and Alki UCC has embraced Get Out The Vote (GOTV) as central to our social justice mission this fall.

By utilizing simple and effective online tools, we'll be part of a mighty, mobilized volunteer team encouraging voters from under-represented demographics to register and vote. Democracy in action!
We're working with Vote Forward, a non-partisan, 501(c)(4) nonprofit dedicated to sending 10 million letters in the next few weeks.
You can be a part of it all simply by
• writing letters on your own;
• writing letters with a GOTV buddy; and/or
• hosting a virtual letter-writing party via Zoom* or your online meeting app of choice (Skype, Google Hangout, MicroSoft Team, etc). It will be fun and easy ... we promise.
All parties should take place by October 10 so letters can be sent no later than October 15.
Sending a Vote Forward letter is one of the easiest things you can do to increase turnout. It takes two minutes and one stamp, and meaningfully increases the odds that the recipient will vote. A concrete action you can take, no matter where you live, to get unlikely-to-vote fellow citizens to the polls.
Contact me if you have any questions or are ready to sign up (noting the day(s)
/time(s) that work best for you). OR click here to fill out a simple online form. We'll get back to you with Vote Forward's Party-Hosting How-To.
* If you use Zoom, please know that there are plenty of Alki UCC folks who would be happy to answer your tech questions.
** Your letters will make a difference whether you write them as part of a party, with a buddy or by yourself. Dive in and let us know how many you write. We'll be tracking!
Bi-Monthly Food Drives Expanded to Include School Supplies and Men's Casual/Work Clothing
Starting this month, we'll be asking our generous neighbors to bring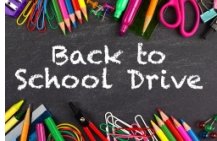 donations of school supplies and men's casual/work clothing as well as non-perishable food.
We're accepting all school supplies for all grades on behalf of one or more local schools to be distributed when students are back at in-person learning. Suggestions include backpacks, #2 pencils, black and blue ink pens, crayons, lined paper, glue, small scissors, colored pens, writing notebooks and colored paper.
Donations of clean, new or used men's casual/work clothing will be distributed through the Westside Interfaith Network's hot lunch program for people experiencing homelessness, The Welcome Table. There is a constant and growing demand for denim apparel, khaki's, hoodies, tee shirts, sweatshirts, clean underwear, socks, shoes and all kinds of outerwear for the fall and winter. Please ... NO dress shirts, sport coats or suits.
A huge shout-out to our larger community for donations of more than $10,000 worth of food and other supplies to the White Center Food Bank through our ongoing drives. All your contributions benefit our vulnerable neighbors in need.
This month's drives are Sunday, September 13 and 27 from 10:00 am to 3:00 pm at the church's Hinds Street grounds. Just show up if you can help out.
— Cinda Stenger
Prayers of Gratitude
Bob Stahley reports that no cancer was found after his procedures in Milwaukee. He and Davney thank you all for your prayers.
# # #

Special prayers for the family and friends of Jacob Blake, Rayshard Brooks, Manuel Elllis, George Floyd, Elijah McClain, Dreasjon (Sean) Reed, Breonna Taylor, Ahmaud Arbery and the heart-breaking list of African-Americans and other people of color murdered or wounded by police or self-declared vigilantes in our nation over many decades. We mourn with you and we stand for justice and healing.
Special prayers for all those on the front lines of working to protect us, keep us healthy, sane, grounded, informed, fed and comfortable during the current COVID 19 outbreak: our faith leaders, front-line health care workers, EMTs, police, firefighters, educators, transit bus and rail drivers, farmers, therapists, social workers, shelter operators, engineers, grocery/drug store personnel, caregivers, childcare specialists, pharmacists, custodians, organizations caring for the most vulnerable, sanitation workers, dispatchers and others keeping our supply chains operational, truth-telling journalists and all the many public servants who are so vital to our community.
For those grieving the recent death of a loved one:
Todd Saunders and family; Patty Magnuson, family and friends of Bob Jackson, family and friends of Jim Connor, family and friends of Barbara T. Shadel Madden Andersen, Kirstin Duckett and family, the family of Nancy Van Wyk, Julia Peeler's sister; Larry Gill; the family and friends of Ruth Okada; family and friends of Shelley Webster; Amy Young and family
Recent hospitalization, illness and other concerns:
Sue Backs' husband Dick, Bonita Corliss, Claire Foster, Dayle Banks, Gina Erickson and Ashleigh Johnson, Imy Peterson, Sandy Johnson, Kirstin Duckett's father, Don Peterson, Jeff Jolly, Bev Connor, John Kinsman, Jan Cochran

For homebound members/friends of Alki UCC: Doris Colbert
Wider World: Prayers for all those affected by the corona virus outbreak; all those suffering from PTSD in the military and around the world; for all those affected by the increasingly cruel and inhumane US immigration policies imposed by the current administration; prayers for fewer guns, for all victims and those affected by gun violence; victims and survivors of extremist violence around the world; migrants seeking refuge around the world, and for those who are trying to help them. The rest of the missing schoolgirls kidnapped by Boko Haram, who remain in our hearts as long as they remain missing. The hungry and homeless, the ill and the addicted, the lost and the lonely; the unemployed.
Worship
This Sunday
September 6, 10:00 am
The role of courage, leadership and strategy
in God's Beloved Community."

Communion Sunday


Make your own Bread and Cup and bring to worship.






Scripture:




Romans 13:8-14


Liturgists:


Kim Becklund




and Bob Conder


Tech Deacon:


Shannon Peterson


Accompanist:


Betsy Stelzer





Third Hymn:




Love Divine,




All Loves Excelling




Selected and introduced




by Verona Ryan



Click here for Sunday's Order of Worship.



The Music Corner




Check out these YouTube links to enjoy Sunday's musical selections ahead of time!



In The Midst Of New Dimensions
Jeremy Bankston
YouTube Link


One Heart Beating
Sue Kirkpatrick
Link


The 23rd Psalm
Bobby McFerrin
Dedicated to Betsy Stelzer's mother
YouTube Link

Third Hymn
Love Divine,
All Loves Excelling
Charles Wesley
Selected by Verona Ryan
YouTube Link

Combined Worship and Music/Faith Formation Meeting
This Sunday at 11:15 am
Contact Joe Mitter or Julia Peeler for Zoom login.

Zoom Login Same as Previous Sundays:


Meeting ID: 536 604 506 #





From your smartphone, tablet or computer: https://zoom.us/j/536604506.





To manually call in from a land line, dial +1 253 215 8782 followed by 536 604 506# when prompted.



Personnel
Tuesday, September 8
9:00 am
Alki UCC Council Retreat
Wednesday, September 9
6:30 pm


Fall Kick-Off & Congregational Meeting
Sunday, September 13
10:00 am
Details to come.




Expanded Food/School
Supply/Men's Casual Clothing Drives
Sunday, Sept 13 & 27
10:00 am to 3:00 pm
In-person; socially distanced collections outside our Hinds Street entrance.

See related story at left.



Alki Beach Cleanup Party
Saturday, September 19 at 10:00 am
Your Outreach/Social Justice team invites you to meet up at the Statue of Liberty (just west of the bath house on the beach).

Bring protective gloves (the heavier, the better) and your garbage-grabbing tool of choice. We will provide refreshments and the bags.

RSVP here.

Take a Selfie for Sunday Worship!
You can have a starring role in a musical selection during Sunday worship on September 13 without singing a note!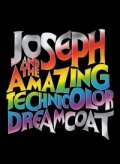 Just snap a selfie in a shirt/sweater/coat with one or more of the following colors: red, yellow, green, brown, black, scarlet, gold, silver, purple, white, pink and orange. The brighter the better!

Click here to email your selfie me. Then, watch for our colorful pics during worship on September 13 while we sing songs from Joseph and the Amazing Technicolor Dreamcoat!

— Betsy Stelzer
Music Coordinator

Sunday Zoom Services Posted on YouTube

Here's the link to our official page: Alki UCC - Alki United Church of Christ. Or just do a search for "Alki UCC' on the YouTube site.

While you're in Social Media mode, visit the Alki UCC FaceBook page
Thanks to all the fine folks working on our social media presence.
Tuesday Deadline for Newsletter Submissions
A reminder that newsletter submissions are due by Tuesdays at 6:00 pm for Thursday publication. Earlier works, too!

Bullet points are fine; you will receive a first draft for review if item is submitted on time. Thank you.


Check for church news and calendar updates at www.alkiucc.org.

Click on the blue donate button to learn how to donate by check or a secure online credit card donation.