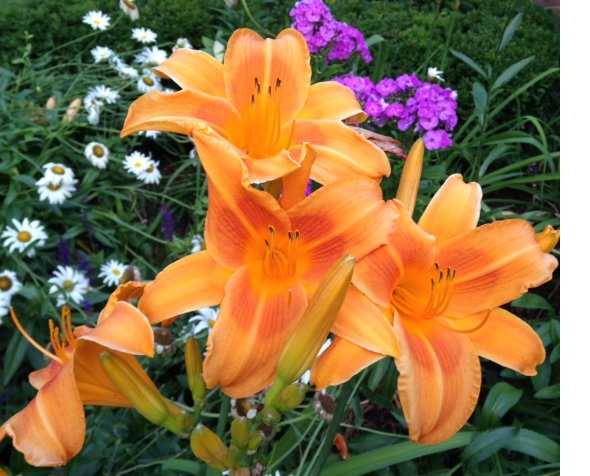 Dear Friends,

The world is how we think it to be. When I first heard this many decades ago as a young child, it did not make a lot of sense.

Expanding my world and spiritual consciousness gave me the knowing that we all live in very unique worlds and see and hear differently. people might say the same things and mean something totally different.

I began to understand the many levels of consciousness. We see it played out in our world today. Especially now as separation of realities is great. A lot does not make sense.

The magic is in the truth. We do not need to make up stories when we know what truth is. Truth is mystical and magical and down to earth real.

Magic is love, peace, freedom, and myriad possibilities we may not imagine without expanding our curiosity.

I have always wanted to know how to live this and followed my inner wisdom and soul to explore possibilities.

Each one of us can be free to be who we are. Who we are is so much more than imagined. We all have purpose, and lessons, and people we came to meet and explore our lives with.

The deeper I traveled on this road the more beautiful it became to live here now. When we get lost in the world we feel fearful, and not good enough, and are full of judgment and limited expectations.

This has been a tough year for us. How can we expand into more possibilities than the media or our mind has us believe?

Choose higher mind and open heart and when things are not working. Ask for spiritual help and clear your mind to find the peace and wisdom inside.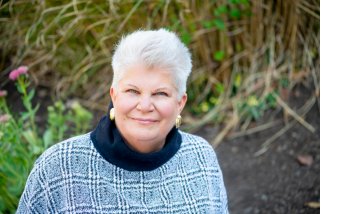 THE GOAL OF THE SPIRITUAL JOURNEY IS TO KNOW WHO WE ARE AND LIVE IT NOW.

Truth is our freedom.

To be in truth we must see through the illusion of our ego and into our soul. This is a major focus of the way i teach and help you see and heal and be you.

We have fun, as I always laugh and find ways to help you free yourself from judgment and blame and see how normal you are. Now let go and change.

When I found my Shamanic calling I had a direct experience of who I am in a meditation. I saw that I was a Heyoka Shaman and a teacher. A Heyoka is powerful healer and also can see through illusions to truth and moves people to heal and help themselves. A Heyoka also is playful and and can be tough and loving.

My purpose and mission and work in the world is to bring heaven to earth. What that means is to teach people to live our human-divine mastery in our bodies and life here now no matter who we are.

This comes from a life long journey and 53 years of conscious study and living it as well as teaching and assisting others heal. Be The Medicine was born from this, as are the advanced healing methods and wisdom I teach in Reiki, and Soul Shamanism, and all classes and sessions.

As a spiritual master who carries a high level of unconditional love and energy, I am also called to initiate people into their higher self and guide you how to live your true self. This is done in sessions, classes, ceremonies and retreats.

Assisting you in ascension, healing, coming back into wellness and peace, the raising of spiritual consciousness, and wisdom happens organically.

Grounded spirituality is based on Universal truth and living it here today.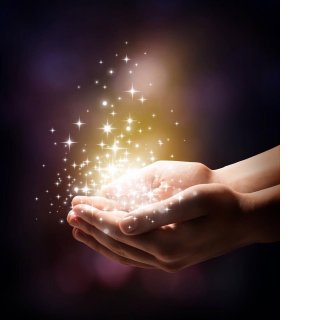 Janet StraightArrow's work Be the Medicine, goes directly to the source and offers profound teachings from the study of mind, body, spirit, emotions, and soul from traditions around the world all focused on living our empowered wholeness. Be The Medicine helps you to learn how to experience being the medicine in your life and world.

I am currently writing and creating my new website, breaking down the teachings to new programs, and into two books that will move you along on a clear path, no matter the traditions you are most aligned with.

What do you want to learn? What are the questions you want answers for? Please RSVP your interests as I set up my schedule for the next months. Zoom has been amazing to bring us all together from many locations in one room.

I have reset some of the classes from this month into the next months. It's a big time of change for all of us. Anything we do here will support you.
Let me know what you need, what your concerns are, what you would like to learn. How can I help accommodate your desire for learning and healing?

Longer details on the classes below and sessions are on our website. I have added sliding scale options to assist the many who are not fully employed now.
Janet's Email Call 973-647-2500 Explore our Website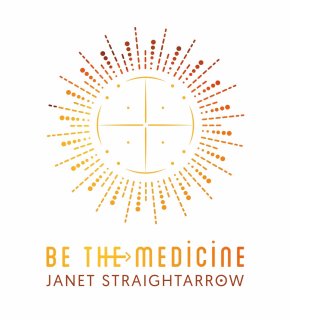 Happy New Moon and Welcome Fall Equinox.
Blessings,

Janet StraightArrow

Be The Medicine Live the Power of You!

Master Teacher-Healer, Shaman, Reiki Master, Yogi, and Sage

New Moon Blessings Thursday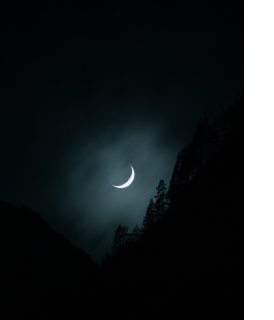 As we move farther into this week the New Moon in Virgo is here to ground us. Planets turning retrograde and direct and some challenging one another in the sky are creating a time of emotional reactions and confusion.

New beginnings in this cycle might not be as forward thinking as we like, as we question everything. Settle in to what truly calls you and what is important and let go fo fear.

Reaching for higher realities allows us to find peace and purpose. Join us on Zoom Sunday for a Fall Equinox Circle to connect to higher source to usher in the best for all of us.

I Love to Heal the Impossible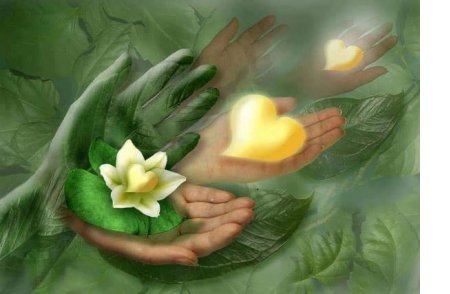 Healing is a return to wholeness.
Healing is not just feeling a little bit better, or to expect less because of age or condition, or to continue to suffer continuously.

In my fifty-three years of study and experience I found a clear pathway to return to health.

It is not easy for me to watch people suffer needlessly. Getting out of our limited box of possibility takes stretching out of common beliefs and fears.

Our body and entire Self is ultimately perfect health, so when we just take a pill or herb or use some scientific or holistic oriented methods we miss the big picture of returning to our true health.

There are many pieces to the puzzle of us to allow healing to occur. When I assist people I offer a pathway and profound tools, teachings, focus, and practices to be health.

I also used a very high level of energy medicine to healing and break through the stuck places and patterns and use Shamanic methods to go directly to this life and past life wound that keep us unwell.

I have assisted people from pre-birth to near death come back to wholeness and health. I am grateful to assist and watch their lives continue on a good course.

Are you or someone you love struggling with health issues? Call me and see how I can assist you on your return to health. I encourage all methods both holistic and allopathic medicine as desired and needed.

I work together with your medical and/or holistic healing team as sometimes it takes a collaboration of assistance to complete the healing.

Cal today 973-647-2500 Email Website for more details.

Coupon for one sliding scale session.

DO you need some support on your journey? Physical, mental, emotional, spirit, and soul levels addressed to help you come into a peaceful, loving, place. Healing energy and assistance in every session.
Call 973-647-2500 or email Janet to make an appointment. $75.-$225.
Look to website for possibilities. Mention this coupon.

Fall Equinox Circle-Ceremony 9/20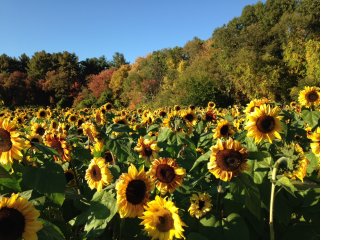 Join us for this high energy celebration of the change of seasons. The time of harvesting the crops and all we have healed and learned up to now this year.

You will leave feeling lighter, happier, focused, peaceful, and overflowing with love. Sign up early.

7-8:30 PM on Zoom Sliding Scale donation. $20.-$60. Credit Card Link

Are You Ready to Know Who You Are?
Soul Shamanism begins Thursday 9/17 Zoom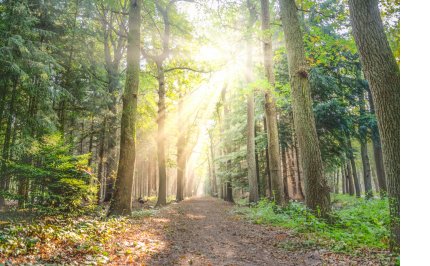 This is the most profound practice and set of teachings I have discovered and developed for you to live your truth and heal immediately.

This practice is simple, clear, and takes surrendering to your higher wisdom and love. This experience is also fun and refreshing as we settle in to our true Self.

If you are ready we have a couple of spots available for this seasons class.
Six Thursday evenings 7-9 PM on Zoom September 17-October 22.

Join Janet StraightArrow as she initiates you into direct experience of your-soul-self. This class offers a profound experience and practice that is life-changing. To know who you are as a soul and personality allows you to choose and live more fully and each day.

You will explore your inner space that directly reflects your body and entire life. After this class, you will never feel alone again. You now have direct access to your inner wisdom and knowledge and learn how to deepen this every day.

Enjoy this profound addition to your spiritual healing tool bag that is a precious gift. Soul Shamanism takes all Spiritual and Shamanic Practice to new deeper and higher levels for Shamanic Practitioners, Healers, and everyone. This class is an important beginning to assist you to Be The Medicine.

$450. Credit Card Link fill in amount.
If you would like to retake this class and go deeper on your journey pay $225.

Oasis for the Soul Healing Circle Zoom 10/4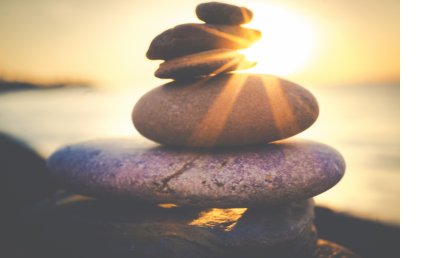 The need to reset and refresh ourselves in this time is met in this Zoom circle. High loving energy, meditations, sharing, and teaching allow us to be ready for the new week.

"Janet. Thank you for an incredible night at the healing circle last night. There was so much healing, love, and community with your compassionate and inspired guidance. I felt a huge weight lift that I've been carrying throughout this difficult time. I have so much love and gratitude for you and all who attended. It was a lifeline for me."

Join us from anywhere on Zoom on Sunday night. Be ready for deep healing, high energy, and a sweet community experience. Sign up early to receive the Zoom link. Sliding Scale $20.-$60. Credit Cards fill in amount.
Checks to Janet StraightArrow 48 Frederick Place, Morristown, NJ 07960

Connect and learn to trust and work with your Higher Self and Spiritual Guides 10/17 Saturday
Assisting people know their higher Self and spiritual connections is a specialty of mine.

We will connect to your inner wisdom, truth, and love with no doubt. A great class for everyone who would like to know what you know and connect to the higher self and spiritual support teams, with confidence, you begin a lifetime practice.

Connecting to our higher self, the God within, and spiritual support teams, we learn to receive more complete messages about our life, purpose, health, life purpose, and more. You are likely to meet people who have died and are here to support you.

Janet creates a high energy container for you to receive abundantly on this day. Experience new ways to break through any illusions and blocks and allow profound correct messages that move you forward in every way. Janet teaches you to work with more in-depth questions to receive complete answers.

Enjoy meditations, journeys, and automatic writing of what comes through for us throughout the day. Bring light snacks and a small lunch in person, or on Zoom, you can take a lunch break.

Great for everyone to deepen their connections to self, truth, purpose, and learn to work with spiritual guidance in ascended ways. This class inspires writers to help open up to greater flow with your blogs, books, other projects, and marketing too.

Janet loves to help you break through to higher levels of consciousness to support your life and health now.

Janet lives what she teaches here and is excited to bring wisdom and powerful experiential ways to open up and manifest in all areas of your life. Join us. It is always an adventure.

Sign up today. $195. Prepaid by 10/10/20. After $225.
All-day with breaks on Zoom and in-person.
Credit cards fill in the amount or
Checks to Janet StraightArrow, 48 Frederick Place, Morristown, NJ 07960

There is a lot of information and energy and great new practices and ways to deepen your connections and receive messages and record them easily. Allow integration after the class for the best results and keep a journal.

This course is the perfect preparation for Soul Shamanism, advanced energy work, and enhances your everyday life. Sign Up early and join us online or in person.

You are welcome to record the class to go deeper and enjoy the teachings and practices again and again. This class was formerly called Channeling and Automatic Writing.

Take the Monkey Out of Your Mind Zoom 10/21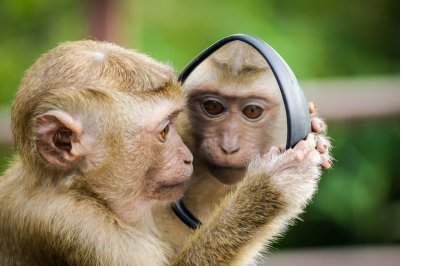 Our mind tells us stories repetitively day and night. This is what interferes with our peace, wisdom, truth, and all of our life.

Until we have more control over our thoughts, we can be distracted from who we are and what we desire in our lives. Both Psychological and Spiritual teachings say that we lose up to 80% of our energy as a result of ongoing inner dialogue that does not support us.

Janet StraightArrow, has developed refined teachings and practices for us to live our true, best self, in all areas of our life. Researching and living this journey has been an adventure that she has shared all along the way with thousands of people.

Enjoy moving into a Quiet Mind. Release Anxiety & Fear. Enjoy Mindfulness to Meditation. The Goal is freedom, peace, and clarity. This is a practice, teachings, and tools, that help people release anxiety, fear, memories, and more, in the moment and long term. Simple and easy for all to do we find peace, joy, fun, and love.

Be ready for a new way to live your life in peace. Life-changing Class.
Wednesday October 21, 7 to 8:30pm eastern on zoom

Enjoy this foundational practice to live in awareness, personal power, and peace. Become present and open to life, spirit, and all from a quiet mind and open heart.

This is an easy way to move into meditation.

This practice goes deeper and becomes more natural with everyday use, and you continue to discover who you are beneath the minds' emotional roar.
Sliding Scale. $20.- $60. Credit Card link fill in amount
You are welcome to record the class.
Checks to Janet StraightArrow 48 Frederick Place, Morristown, NJ 07960

This practice, teachings and advanced personal work is also available in private sessions. Janet teaches and offers sessions on Zoom. Website
Questions or to schedule a private session for specific learning and healing 973-647-2500 Email

Be The Medicine Reiki 1 & 2 on Zoom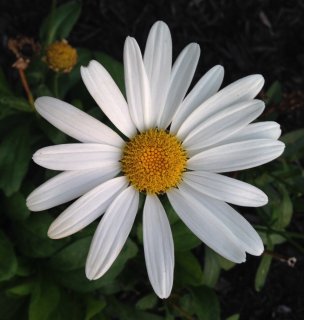 Janet StraightArrow offers a very complete and comprehensive Reiki Training. Heal yourself and help others with this profound healing practice. Janet has been teaching Reiki for 24 years and added profound healing knowledge, practice, and tools for you to feel confident and able to add this immediately into your life. See details on Website. 6 week class begins 10/13 for 6 weeks on Tuesday nights 7-9:30 PMReiki 2 only-distance healing begins 10/27 for four weeks.