All Saint's Day is this Sunday, November 1. It is also a Communion Sunday so prepare your holy bread, naan or pop tart (or whatever sustenance the Good Lord has provided you!).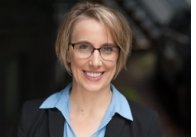 Amid the swirling events of Halloween, the Election, Daylight Savings and Covid-19, the ancient traditions of the church can stand in stark relief. They are even more important this fall than ever.
Through our All Saint's remembrance, we take our place in history as the beneficiaries of the faithful saints who have gone before us. Through Communion, we endorse our allegiance to God's Holy Table, a sacred gathering that does not leave anyone out. A belief that, at its heart, says there is no "other," there is no us vs. them, and most of all – we are not "good" while "others are bad." I put in quotation marks phrases that are common in our public life right now, phrases that our Christian faith challenges us to counter with the good news of a better way.
There are a number of important announcements in this newsletter about our common life together so please get them on your calendars:
Daylight Savings – Saturday night! (If you miss it, you'll log into worship you'll be an hour early).
Candle Kits for All Saint's Day
Congregational Meeting – November 8
People's Liturgy – November 15 (sign ups start next week)
Hebrews 12:1
Therefore, since we are surrounded by so great a cloud of witnesses, let us also lay aside every weight and the sin that clings so closely, and let us run with perseverance the race that is set before us.
Ever onward,
Pastor Kelly
Prepare to launch!
Recap of Sunday's Congregational Meeting
and Invitation to Important November 8 Follow-up
We had a great turnout for last Sunday's Congregational meeting, featuring a presentation by the Mission/Radical Redevelopment teams on Alki UCC's Future Story. Thanks to all who lent their interest, support and spirit. It was a great discussion.

Along with the Future Story, we also re-affirmed our existing purpose statement and created a vision statement which is our guiding light as we move forward. To achieve our Future Story, we now need to work on a series of action steps for the balance of the church's current fiscal year, with the goal of fleshing out the components needed to start enacting that Future Story in time for our annual congregational meeting in June.

Join us for the next important congregational meeting on Sunday, November 8, at the end of our regular worship service. The Council has put forth three motions for consideration:



1. Alki UCC hereby reconfirms the Purpose Statement which is currently within the church by-laws.


2. Alki UCC hereby adopts the Vision Statement to be added to the current church by-laws.


3. Alki UCC hereby votes to support the vision and intent of the Future Story, understanding that details of that eventual structure are conceptual, and some of those details may change as the Story develops.



We're now ready for A-C-T-I-O-N in a big way and hope you'll be on board.

The full texts of Alki UCC's Presentation of Future Story and the Future Story are attached. Please click here to access the Purpose and Vision Statements, as well as an audio and video file of Alki UCC's Future Story as presented at Sunday's meeting.

COVID-19 Health Check-in/Building Protocol Coming to Alki UCC
Do you go to the gym or doctor's office and need to sign-in with a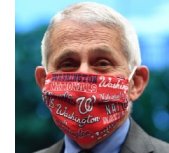 COVID protocol?
Well, I'm part of a Task Force with Sherrie, Kristin, Larisa, Cleiton and Pastor Kelly charged with developing a protocol for Alki UCC.
We will have a building use scheduling form, CDC signage, three cleaning stations with gloves, sanitizer etc. and a Health Affidavit form to fill out either on-line or, if you forget, in-person. We will use the video camera system to insure compliance! Stay tuned. — Emily H
Transgender Lives Lost Commemorated this Sunday during All Saint's Day Worship
Sadly, 2020 has already seen at least 31 transgender or gender non-conforming people fatally shot or killed by other violent means, the majority of which were Black and Latinx transgender women. Too often these stories go unreported -- or misreported.



These victims, like all of us, are loving partners, parents, family members, friends, community members and coworkers. They were real people -- people who did not deserve to have their lives taken from them.

Our own Kim B has brought this to our attention, and wanted to share the information gleaned by a Metro staff group she participates in, the LGBTQ+ Allies Employee Resource Group.

We mourn those we have lost in 2020 and will commemorate them this Sunday as part of our All Saint's Day remembrance:



Lexi, Johanna Metzger, Serena Angelique Velázquez Ramos, Layla Pelaez Sánchez, Penélope Díaz Ramírez, Nina Pop, Helle Jae O'Regan, Tony McDade, Dominique "Rem'mie" Fells, Riah Milton, Jayne Thompson, Selena Reyes-Hernandez, Brian "Egypt' Powers, Brayla Stone, Merci Mack, Shaki Peters, Bree Black, Summer Taylor, Marilyn Cazares, Dior H Ova, Queasha D Hardy, Aja Raquell Rhone-Spears, Kee Sam, Aerrion Burnett, Mia Green, Michelle Michellyn Ramos Vargas and Felycya Harris.



Note: During our time of remembrance this Sunday, we will also commemorate loved ones from our extended communities and all those who have died from COVID-19.

Faith Formation Team Update
We are half-way through our reading of Caste, The Origin of Our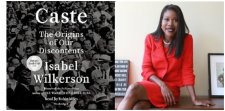 Discontent by Isabel Wilkerson, an unsparing examination of racial identity in America and comparison to the brutal caste system in India. Wilkerson, the Pulitzer prize winner of The Warmth of Distant Suns, expresses the uncomfortable subject matter strongly and well.
It is an important book for anyone concerned with racial justice in this country and we have two well attended sessions, Sundays at 5:00 pm and Tuesdays at 2:00 pm. New members are still welcome to join us; it would be recommended to do "catch-up" reading, as well as the current chapters.
\We will finish Caste at the end of November and and are seeking suggestions for the next study, be it Bible or items of current faith expression. Please contact one of us with any suggestions you have for adult study.
Our small group would welcome more members who are interested in enabling and examining our faith and its manifestations. If you are interested in joining or would like to know more, feel free to contact us or attend our next meeting on either Sunday, November 1 at 4:00 pm or Tuesday, November 3 at 1:00 pm. We'll send you information on how to log in on Zoom.
Your Faith Formation team:
Julia P
Russ T
Andrea S
Pastor Kelly
UPDATE: Camp Second Chance
Tiny House Building Continues ...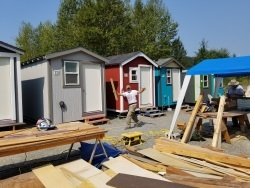 Many of you have been the heart and soul of God's action building tiny houses at Camp Second Chance. Earlier this year we transitioned the program to Fauntleroy UCC as they negotiated with the City to become the camp's sponsor.
Barb Oliver has been very active in the program, and has become the leader of Sound Foundations NW. She has successfully collaborated with the Low Income Housing Institute to start building in one of their warehouses to replace the building site we created at the camp.
This is great news for building year-round and producing more tiny houses in an assembly line-style production facility! We congratulate Barb in her endeavors, and give praise for what we started at Alki UCC! If you would like to donate to the continuous building of tiny houses, visit the Sound Foundations NW website:
Note: Donations given via their GoFundMe page are not tax-deductible, but donations processed through the Sound Foundation are, through their association with the Low Income Housing Institute (LIHI) — Cinda S
Greetings from Susan F
Susan is a former member of Alki UCC who served for a time as Pastor Diane's intern; we celebrated her ordination in the Alki UCC Sanctuary on March 11, 2018. Susan writes to update us on her recent move:

Greetings from Bellefonte Pennsylvania! After a year of planning, I made the move to Central PA at the end of May. I am loving living closer to both my sisters, and taking in the beautiful autumn colors. It's an odd time to move to a new part of the country, but isn't everything odd these days?

I've actually found some ways to connect with people here: I started a zoom prayer group at my new church home and joined a book group that has returned to meeting online after being fortunate enough to meet outside for our summer discussions.

Once travel is safe (or at least safer), I will be excited to return to Seattle as a visitor to soak up time with friends while sharing delicious meals and the water and mountain views that I miss.

Thank you all for the warm, open spiritual home you provided for me over the years as an intern and then as a church member. I will look forward to worshipping with you at some as-yet-unknown time in the future. Gratefully yours, Susan

Prayers of Healing for Kirstin D.

Prayers for Jerry Elder and his wife Tami Elder, whose daughter Janessa passed away. Prayers for Janessa's husband, Jason, and their three teenagers, on the loss of their wife and mother. Jerry is Jeff D's cousin.
Special prayers for the family and friends of Walter Wallace,
Jonathan Price, Jacob Blake, Rayshard Brooks, Manuel Elllis, George Floyd, Elijah McClain, Dreasjon (Sean) Reed, Breonna Taylor, Ahmaud Arbery and the heart-breaking list of African-Americans and other people of color murdered or wounded by police or self-declared vigilantes in our nation over many decades. We mourn with you and we stand for justice and healing.



Special prayers for all those on the front lines of working to protect us, keep us healthy, sane, grounded, informed, fed and comfortable during the current COVID 19 outbreak: our faith leaders, front-line health care workers, EMTs, police, firefighters, educators, transit bus and rail drivers, farmers, therapists, social workers, shelter operators, engineers, grocery/drug store personnel, caregivers, childcare specialists, pharmacists, custodians, organizations caring for the most vulnerable, sanitation workers, dispatchers and others keeping our supply chains operational, truth-telling journalists and all the many public servants who are so vital to our community.



For those grieving the recent death of a loved one:


Todd S and family; Patty M, family and friends of Bob J, family and friends of Jim C, Kirstin and family; Larry G



Recent hospitalization, illness and other concerns:


Shannon P's father, Rev. Dr. Bill, Verona's younger brother Eric, Julia C's long-time friend Megan, Bonita C, Claire F, Dayle B, Gina E and Ashleigh J, Imy P, Sandy J, Kirstin D's father, Don P, Jeff J, Bev C, John K,

Jan C

For homebound members/friends of Alki UCC: Doris C


Wider World: Prayers for all those affected by the corona virus outbreak; all those suffering from PTSD in the military and around the world; for all those affected by the increasingly cruel and inhumane US immigration policies imposed by the current administration; prayers for fewer guns, for all victims and those affected by gun violence; victims and survivors of extremist violence around the world; migrants seeking refuge around the world, and for those who are trying to help them. The rest of the missing schoolgirls kidnapped by Boko Haram, who remain in our hearts as long as they remain missing. The hungry and homeless, the ill and the addicted, the lost and the lonely; the unemployed.


Remember to set your clocks back one hour when you go to bed Saturday night.
Worship
This Sunday
November 1,
10:00 am




Please prepare your own bread and cup.




If you would like to have a candle lit for a loved one during worship this Sunday, email or call the office today or tomorrow to submit the name of the one who has died. Their name will be read as a candle is lit on the altar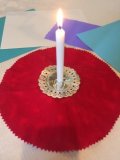 There's also still time to get your custom-made Advent Candle Kit (lovingly designed and created by Verona, Vicky and Sandy) if you contact Sandy by tomorrow (Friday).

Scripture:
Exodus 20:1-17
The ancient story of how the Israelites moved into the community God was calling them to be.


.


Liturgist:


Julia P


Tech Deacons:
Bob C and Shannon P
Accompanist:


Betsy S




Ministry Team Moment




Council





Click here for Sunday's Order of Worship, including the scripture reading.




The Music Corner


Enjoy worship music ahead of time from your own library or YouTube.



Oh, When The Saints Come Marching In
Gospel song of unknown origin

For All The Saints
Ralph Vaughan Williams and William W. How

Hear Our Prayer
Moses George Hogan

Spirit in the Sky
Norman Greenbaum



* * *


Worship & Music Team Meeting


After worship at 1:15 am




Join us to discuss plans for Advent and beyond!


Contact: Joe M

Take a Quick Survey on Possible Interest in "Alki UCC Chapel" during Advent
Zoom Registration Link for Sunday Worship

You only need to register once.
Due to upgraded security protocols, please register in advance to attend Sunday worship.
You will receive a confirmation email with your own unique link to join Sunday worship.
For additional assistance, phone or text Tech Deacon Shannon Peterson.
Alki UCC Council
Wednesday, November 4
6:30 pm
Topic: Personnel & Pastoral contract
Worship and Congregational Meeting
Sunday, November 8
Worship: 10:00 am
Meeting: 10:45 am
People's Liturgy Worship
Sunday, November 15 (details coming next week)

Liturgists
November
8 Charlie H
15 Bob C
22 Jeff D
29 Joe M

Please contact Sandy J if you can lend your voice and spirit to be liturgist on December 6, 13, 20 or 27.



Moment of Ministry
November 8
Building & Grounds
November 15 Communications
November 22 Mission/Redevelopment
November 29
Personnel
The rotating Moment of Ministry worship schedule is posted here.
Presbyterian Peace Fellowship Post-Election Coffee Hour
Friday, November 6
1:15 pm
Register here
Join in for a conversation and debrief after the election, and in reaction to potential election scenarios, such as a not-yet-decided election, a contested election, or other uncertainty.

The PPF Website also offers a range of excellent post-election and general peace resources.



Click on the blue donate button to make a secure, online credit card donation.


Check for church news and calendar updates at www.alkiucc.org.