Good afternoon Beloved Community,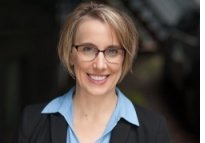 It's been quite a week and I hope you are all safe and well. The day before the election my family got a hamster. His name is Boomie and he has learned quite a lot of clever tricks in the past few days.
It's been strange for half my mind to be focused on keeping a tiny animal alive and the other half tracking a tense and difficult national election.
Existing in two different worlds at the same time is surreal for sure. It is, though, not an entirely foreign concept. We are often caught between calm and confusion, stability and growth, order and chaos. In times like these, we dust off our steadfastness in order to discern wise next steps.
The Alki UCC Outreach team is paying close attention to opportunities for action and involvement. In the meantime, stay both vigilant and patient. Nurture peace in your own spaces – tend to the plants, pet the dog, rake some leaves, breath the fall air.
These things, in their own way, bring connection and love into our world.
Onward,
Pastor Kelly
Keep an eye here:
United Church of Christ
Poor People's Campaign
Congregational Meeting this Sunday
The Council has put forth three motions for consideration at this Sunday's post-worship congregational meeting.

1. Alki UCC hereby reconfirms the Purpose Statement which is currently within the church by-laws.
2. Alki UCC hereby adopts the Vision Statement to be added to the current church by-laws.
3. Alki UCC hereby votes to support the vision and intent of the Future Story, understanding that details of that eventual structure are conceptual, and some of those details may change as the Story develops.

We're now ready for A-C-T-I-O-N in a big way and hope you'll be on board.

The full texts of Alki UCC's Presentation of Future Story and the Future Story are attached. Please click here to access the Purpose and Vision Statements, as well as an audio and video file of Alki UCC's Future Story as presented at Sunday's meeting.

Alki UCC loves to honor her veterans!
We would like to hear from you.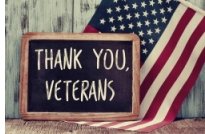 If you have served, or wish to honor veterans from your family or friends, please submit the name, branch and dates of service to the church office by Monday, November 9 for inclusion in a special Alki UCC Veteran's Day e-tribute on November 11. Names only are fine as well.
NOTE: The office will be closed Wednesday, November 11, in honor of Veteran's Day.
Be a part of People's Liturgy Worship
on November 15 at 10:00 am
The People's Liturgy is a creative and informal worship service, a chance for members and friends to break loose and reflect on what we've been studying together — the Israelites departure from Egypt and their preparation for a new life together in the Promised Land.
The theme for the day will be "The 10 Commandments: A modern take." If you could translate one of the commandments to fit life in 2020, what would it look like?
A photo, a video, a poem, a song, a quote, a reflection?
The sky is the limit!
What does Honor the Sabbath look like in a pandemic? What does Thou Shall Not Steal mean in the face of wealth inequality?
Members of the Caste Book Study have also been invited to come share what they have been learning.
Please consider sharing something personal and make the service a festive one.
Sign up by Thursday, November 12 to participate by emailing the church office.
Call for Grant-Writing Team Volunteers
Alki UCC has an exceptional opportunity to apply for a grant that could give us a terrific boost in making our Third Act vision a reality. Sponsored by the Calvin Institute of Worship, the Vital Worship Grant is designed for selected faith communities "to stimulate thoughtful and energetic work resulting in worship services that exhibit renewed creativity,

theological integrity, and relevance." WOW!
We envision a grant that focuses on uniting diverse worshipping
entities through the exploration and spiritual understanding of their musical traditions.
I feel very passionately about exploring cultural diversity through music, and especially about using music to foster bonds of communication and unity through shared human experience. If this resonates with you, please join me on this journey into a sonorously colorful future.
Come on board! We're forming a team to create and apply for a 2021 grant, due on January 10. The team will meet once weekly over Zoom for the next two months to collaborate on this involved but manageable process.
If you feel called, please join us! If you have a particular knack for budgeting or have unexpressed narrative skills, please join us! If you want to suggest someone, please e-mail me.
— Betsy S, Music Coordinator
COVID-19 Health Check-in/Building Protocol Coming to Alki UCC
Do you go to the gym or doctor's office and need to sign-in with a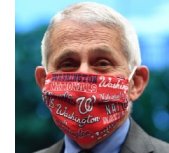 COVID protocol?
Well, I'm part of a Task Force with Sherrie, Kristin, Larisa, Cleiton and Pastor Kelly charged with developing a protocol for Alki UCC.
We will have a building use scheduling form, CDC signage, three cleaning stations with gloves, sanitizer etc. and a Health Affidavit form to fill out either on-line or, if you forget, in-person. We will use the video camera system to insure compliance! Stay tuned. — Emily H
Flash! Look for an email blast on Monday detailing the protocol which will go into effect next week. In the meantime, it's very important that you email the church office to let us know when you will be in the building. This is required for contact tracing. Thank you.
Help Decorate the Sanctuary (yes, the actual Sanctuary!) for Advent and Christmas
Sunday, November 22 at Noon


It's almost time for the Hanging of the Greens! (Can you believe it?)

Before you know it, we will be in Advent, which begins Sunday, November 29. Here's an opportunity to see some of your friends inside the church (and outside of those little Zoom squares) and prepare our sanctuary for the Christmas season.

Please join us to decorate after worship on Sunday, November 22. We'll meet up at noon.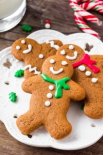 In order to have a socially distanced experience, please let Dave S know if you will be helping so that he can plan for proper spacing and timing. Contact Dave and then mark your calendar.

With enough hands it should go rather quickly. Warm gingerbread (the real thing — not virtual) will be your reward. Mmmmmmm ....
— Vicky S

Faith Formation Team Update
We are half-way through our reading of Caste, The Origin of Our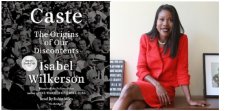 Discontent by Isabel Wilkerson, an unsparing examination of racial identity in America and comparison to the brutal caste system in India. Wilkerson, the Pulitzer prize winner of The Warmth of Distant Suns, expresses the uncomfortable subject matter strongly and well.
It is an important book for anyone concerned with racial justice in this country and we have two well attended sessions, Sundays at 5:00 pm and Tuesdays at 2:00 pm. New members are still welcome to join us; it would be recommended to do "catch-up" reading, as well as the current chapters.
We will finish Caste at the end of November and and are seeking suggestions for the next study, be it Bible or items of current faith expression. Please contact one of us with any suggestions you have for adult study.
Our small group would welcome more members who are interested in enabling and examining our faith and its manifestations. If you are interested in joining or would like to know more, feel free to contact us.
Your Faith Formation team:
Julia P
Russ T
Andrea S
Pastor Kelly
Longtime former member Ed B called this week to let us know that his wife, Mary Ellen, a longtime member as well, passed away on October 27. Our prayers are with Ed and the whole family. Ed spoke fondly of their time at Alki UCC and especially singing in the choir. Both Ed and Mary Ellen were very active in our community; Mary Ellen was a very talented artist and painted the Noah's Ark mural at the top of the stairs leading to the office level. Caring Community has reached out to Ed.
Special prayers for the family and friends of Walter Wallace,
Jonathan Price, Jacob Blake, Rayshard Brooks, Manuel Elllis, George Floyd, Elijah McClain, Dreasjon (Sean) Reed, Breonna Taylor, Ahmaud Arbery and the heart-breaking list of African-Americans and other people of color murdered or wounded by police or self-declared vigilantes in our nation over many decades. We mourn with you and we stand for justice and healing.
Special prayers for all those on the front lines of working to protect us, keep us healthy, sane, grounded, informed, fed and comfortable during the current COVID 19 outbreak: our faith leaders, front-line health care workers, EMTs, police, firefighters, educators, transit bus and rail drivers, farmers, therapists, social workers, shelter operators, engineers, grocery/drug store personnel, caregivers, childcare specialists, pharmacists, custodians, organizations caring for the most vulnerable, sanitation workers, dispatchers and others keeping our supply chains operational, truth-telling journalists and all the many public servants who are so vital to our community.
For those grieving the recent death of a loved one:
Jeff Duckett's cousin Jerry Elder and his wife Tami Elder; Todd S and family; Patty M, family and friends of Bob J, family and friends of Jim C, Kirstin and family; Larry G
Recent hospitalization, illness and other concerns:
Kirstin D; Shannon P's father, Rev. Dr. Bill,; Verona's younger brother Eric; Julia C's long-time friend Megan; Bonita C; Claire F; Dayle B; Gina E and Ashleigh J; Imy P; Kirstin D's father; Don P; Jeff J; Bev C; John K;
Jan C
For homebound members/friends of Alki UCC: Doris C
Wider World: Prayers for all those affected by the corona virus outbreak; all those suffering from PTSD in the military and around the world; for all those affected by the increasingly cruel and inhumane US immigration policies imposed by the current administration; prayers for fewer guns, for all victims and those affected by gun violence; victims and survivors of extremist violence around the world; migrants seeking refuge around the world, and for those who are trying to help them. The rest of the missing schoolgirls kidnapped by Boko Haram, who remain in our hearts as long as they remain missing. The hungry and homeless, the ill and the addicted, the lost and the lonely; the unemployed.
Worship and Congregational Meeting this Sunday
November 8,
10:00 am
"Origin stories

for modern times:

The role of courage, leadership and strategy

in God's Beloved Community."





Scripture:
Exodus 20:1-17
The ancient story of how the Israelites moved into the community God was calling them to be.

Liturgist:


Charlie H


Tech Deacons:
Bob C and Shannon P
Accompanist:


Betsy S




Ministry Team Moment




Building and Grounds





Click here for Sunday's Order of Worship, including the scripture reading.




The Music Corner


Enjoy worship music ahead of time from your own library or YouTube.



If I Had A Hammer
Pete Seeger
YouTube Link

When God Dips His Love In My Heart
Hank Williams
YouTube Link

Third Hymn
Selected by Larry Gill
Amazing Grace (My Chains Are Gone)
Chris Tomlin
YouTube Link

Take a Quick Survey, Two-Question Survey on Possible Interest in "Alki UCC Chapel" during Advent
Zoom Registration Link for Sunday Worship

You only need to register once.
Due to upgraded security protocols, please register in advance to attend Sunday worship.
You will receive a confirmation email with your own unique link to join Sunday worship.
For additional assistance, phone or text Tech Deacon Shannon Peterson.
Alki UCC Thanksgiving Food Drive and Call for Socks!
Sunday, November 15
10:00 am to 3:00 pm
Hinds Street Courtyard

It's never too early to share the holiday spirit. Priority items, distributed through the White Center Food Bank, include Boxed Stuffing Mix, Instant Mashed Potatoes, Turkey Gravy, Yams, Cranberry Sauce, Canned Veggies, Cornbread Mix, Canned Fruit Pie Filling, Pie Crust Mix, etc. Donations of personal care items and (clearly labeled) packets of pet food are also welcome.

Donations of Men's Casual/Work Clothes are also being taken, as well as SOCKS, SOCKS, SOCKS — the clothing item most requested by our neighbors experiencing homelessness.
Presbyterian Peace Fellowship Post-Election Coffee Hour
Friday, November 6
1:15 pm
Register here
Join in for a conversation and debrief after the election, and in reaction to potential election scenarios, such as a not-yet-decided election, a contested election, or other uncertainty.

The PPF Website also offers a range of excellent post-election and general peace resources.

Liturgists
November
15 Bob C
22 Jeff D
29 Joe M

Please contact Sandy J if you can lend your voice and spirit to be liturgist on December 6, 13, 20 or 27.



Moment of Ministry
November 15 Communications
November 22 Mission/Redevelopment
November 29
Personnel
The rotating Moment of Ministry worship schedule is posted here.

Click on the blue donate button to make a secure, online credit card donation and an overview of other ways to donate.


Check for church news and calendar updates at www.alkiucc.org.