Good afternoon Beloved Community,
I hope you enjoyed the People's Liturgy last week as much as I did. Such creativity, beauty and meaningful words were crafted and shared.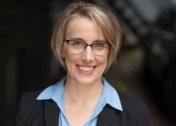 We begin a shift this week toward Christ the King Sunday which is the final week in the Christian calendar and the last Sunday before Advent begins. It is a time to acknowledge the vastness of Christ and God's sacred reign over our lives and over the earth.
It might not feel like it at the moment — which makes the day all the more important for our grounding as a people of faith. We are all carrying heavy loads these days which are not at all helped by the dwindling amount of sunlight until that annual reversal on December 21. The latest rise in Covid cases is not only scary but it's also just plain exhausting to live these semi-quarantined lives.
My family just made the decision to cancel our already-small-and-modified Thanksgiving plans. This year it will be much more like any regular day and yet as a people who celebrate Communion as part of our spiritual practice, an act where we recognize the sacred among the ordinary, we can wonder if something extraordinary might live in our canceled Thanksgiving plans after all.
Ever onward,
Pastor Kelly
Alki UCC's "Living Advent Calendar"
Advent is just around the corner.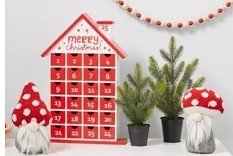 Our theme this year, A Gentle Advent, will bring out some lovely Christmas offerings and beautiful music.
Stay tuned for more details about our inaugural Alki Living Advent Calendar, a daily offering of members sharing their own words of encouragement, humor, sweetness and uplift
... a virtual way to reveal the daily magic on the Advent countdown to Christmas.
Stay tuned as we work out the details! What is YOUR Advent message?
Help Decorate the Sanctuary for Advent and Christmas
This Sunday, November 22 at Noon


Even though we can't be in our sanctuary, we can still celebrate Yuletide! Please join us to decorate the Sanctuary after worship this Sunday, November 22. We'll meet up at noon.



In order to have a socially distanced experience, please let Dave S know if you will be helping so that he can plan for proper spacing and timing.

With enough hands it should go rather quickly. Warm gingerbread (the real thing — not virtual) will be your reward. Mmmmmmm ....
— Vicky S

Office Closed for Thanksgiving
Next Week's Newsletter Deadline: Monday, November 23
Happy Thanksgiving to all! In observance of the holiday, the office will be closed on Thursday, November 26 and Friday, November 27.

The newsletter will be sent out on Wednesday, November 25; all new submissions are due by Monday afternoon, November 23.

Last Sunday's People's Liturgy Worship


We celebrated a People's Liturgy last Sunday on November 15 with creative offerings and meaningful reflections. We marked the end of the fall exploration of both the book of Exodus as well as Caste: The Origins of our Discontents. Highlights:



Joe A offered a powerful reading of his poem, "A Dream of Salvation," as our Call to Worship.

Click here for a compilation

of individual reflections and other offerings by Sue B, Julia C, Kirstin D, Cinda S, Penny M and Russ T.




In addition to her take on the 11th Commandment, Cinda shared a video of "a group of beautiful BIPOC women reading a poem called

Catch the Fire

by Sonia Sanchez."

Watch it here.




Shannon P spotlighted the photo below and wrote:


In a moving viral photo, a 6-year-old girl named Armani from Paris, Tennessee holds a poster that reads, "We said 'Black lives matter.' We never said 'only Black lives matter.' We know 'all lives matter.' We just need your help with #BlackLivesMatter for Black lives are in danger!"





Verona R's moving interpretation of "A Prayer of St. Francis" was our Benediction.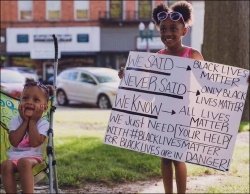 Thanks to everyone who shared their soul, shared their insights in this rich and fulfilling time together. Video of the November 15 People's Liturgy is posted on Alki UCC's YouTube channel, along with video of past worship services.

Transgender Day of Remembrance
November 20
Transgender Day of Remembrance (TDOR) is an annual observance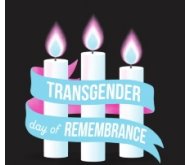 (this year on November 20) that honors the memory of the transgender people whose lives were lost in acts of anti-transgender violence.

Alki UCC grieves the senseless deaths of transgender people during Transgender Awareness Week and every day. Read our full statement at alkiucc.org.

"Be A Blessing" Yard Signs
Emily H writes: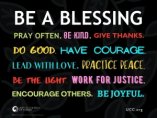 I bought a package of 25 yards signs for our members! Titled "Be a Blessing," the signs are from the national UCC.
It is very colorful (black background with aqua, red, green, yellow pink print with lots of sayings).
The signs will be mailed to me on November 30 and I'll be distributing them outside the church during the donations drive on Sunday, December 13 from 10 am to 3 pm. They are available on a first-come, first-served basis by emailing me at hitchens@spu.edu. The cost is $10.00 each and I'll email you back to confirm logistics.
Alki UCC Institutes Covid-19 Health/Safety Procedures for All Building Use
As more and more folks use the building on a regular basis, a special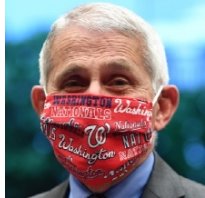 team has been working on policies/procedures to make sure we keep staff, volunteers and visitors as safe as possible. Following is a general overview.
• All building use needs to be scheduled in advance. Email the church office to make a "reservation" so we can maintain an accurate public record of comings and goings for the purposes of contact tracing.
• Take your same-day temperature or oximeter reading before you visit the building.
.• Comply with the Conditions of Entry which are posted outside on the main Hinds Street entrance door: wearing a mask, maintaining a minimum six-foot social distancing requirement.
.• Stop at a special check-in table just as you enter the Narthex to review our safety protocol statement and fill out a Health Affidavit/Checklist affirming you do not have any signs of the Covid-19 virus.
• Upon your arrival and as you're leaving, disinfect "common use" surfaces affected by your visit with supplies provided on cleaning stations located in the narthex, on the office level and downstairs in Anderson Hall.
In addition to disposable masks and gloves, we will provide antiseptics for use in keeping the environment as virus-free as possible. Common use surfaces include anything folks might touch: table surfaces, chair hand rests, light switches, door handles, copier keypad, computer mouse/keypad, toilet handles, faucets, stair railings, etc.
Groups should assign one person to make sure the disinfecting happens and that all group members have filled out a Health Affidavit/Checklist form.
The safety of our Alki UCC family, our guests, is Job One, and we hope the above efforts will help.
Since this is the first time the church has been tasked with developing a pandemic safety protocol, there will naturally be questions and the need to refine procedures. Thank you for your feedback and patience as we work this out!
Thanks to the COVID19 Health and Safety Team: Emily H, Kristin M and Sherrie P
Be well and be good to each other.
Sue B asks for prayers for her friend Sonia, who has a new diagnosis of breast cancer.
Davney and Bob Stahley sent a note:
"Congratulations! What an amazing vision and future story you all have created - WOW! Clearly the congregation has put a lot of prayer and thought into creating a future for Alki UCC. We know you will succeed.
We are well here in cold Milwaukee...despite COVID19. Funny that we moved here to be near family and now we can only zoom and phone them; well, not really funny. We are settled in at South Milwaukee Congregational UCC and singing with the choir (our virtual services are on YouTube). Hope you are all well and staying safe."
Special prayers for the family and friends of Walter Wallace,
Jonathan Price, Jacob Blake, Rayshard Brooks, Manuel Elllis, George Floyd, Elijah McClain, Dreasjon (Sean) Reed, Breonna Taylor, Ahmaud Arbery and the heart-breaking list of African-Americans and other people of color murdered or wounded by police or self-declared vigilantes in our nation over many decades. We mourn with you and we stand for justice and healing.
Special prayers for all those on the front lines of working to protect us, keep us healthy, sane, grounded, informed, fed and comfortable during the current COVID 19 outbreak: our faith leaders, front-line health care workers, EMTs, police, firefighters, educators, transit bus and rail drivers, farmers, therapists, social workers, shelter operators, engineers, grocery/drug store personnel, caregivers, childcare specialists, pharmacists, custodians, organizations caring for the most vulnerable, sanitation workers, dispatchers and others keeping our supply chains operational, truth-telling journalists and all the many public servants who are so vital to our community.
For those grieving the recent death of a loved one:
Ed B and family; Jeff Duckett's cousin Jerry Elder and his wife Tami Elder; Todd S and family; Patty M, family and friends of Bob J, family and friends of Jim C, Kirstin and family; Larry G
Recent hospitalization, illness and other concerns:
Kirstin D; Shannon P's father, Rev. Dr. Bill,; Verona's younger brother Eric; Julia C's long-time friend Megan; Bonita C; Claire F; Dayle B; Gina E and Ashleigh J; Imy P; Kirstin D's father; Don P; Jeff J; Bev C; John K;
Jan C
For homebound members/friends of Alki UCC: Doris C
Wider World: Prayers for all those affected by the corona virus outbreak; all those suffering from PTSD in the military and around the world; for all those affected by the increasingly cruel and inhumane US immigration policies imposed by the current administration; prayers for fewer guns, for all victims and those affected by gun violence; victims and survivors of extremist violence around the world; migrants seeking refuge around the world, and for those who are trying to help them. The rest of the missing schoolgirls kidnapped by Boko Haram, who remain in our hearts as long as they remain missing. The hungry and homeless, the ill and the addicted, the lost and the lonely; the unemployed.


Click on the blue donate button to make a secure, online credit card donation and an overview of other ways to donate.


Check for church news and calendar updates at www.alkiucc.org.
Worship this Sunday
Nov 22, 10:00 am
Reign of Christ Sunday/
Thanksgiving Sunday




"Origin stories


for modern times:


The role of courage, leadership and strategy


in God's Beloved Community."





Scripture:
Exodus 40:22-38
God with us always.
Reign of Christ through all time.
Liturgist:


Jeff D


Tech Deacons:
Bob C and Shannon P
Accompanist:


Betsy S




Ministry Team Moment




Mission/Redevelopment



Sunday's Order of Worship, including the scripture, is posted here.




The Music Corner


Enjoy worship music ahead of time from your own library or YouTube.



Now Thank We
All Our God
Martin Rinkart

How Can I Keep From Singing
Robert Lowry

In The Midst Of New Dimensions
Jeremy Bankston

Crown God With Many Crowns
Matthew Bridges and Godfrey Thring

Advent and Christmas Eve Schedule
"A Gentle Christmas"



Nov 29 at 10:00 am
First Sunday In Advent
A new Advent Story presented by the Spiritual Travelers. Composed by DJ Wilson; script by Rev. Joan Carter.

Dec 6 at 10:00 am
Second Sunday In Advent

Dec 13 at 10:00 am
Third Sunday In Advent


Dec 20 at 10:00 am
Fourth Sunday In Advent


Tues, Dec 24 at 4:00 pm
Christmas Eve Community Walk-By
Enjoy music of the season as you drop off your food bank donations at the front courtyard and pick up a cocoa packet, other treats and a worship candle for the 7:00 online service.

Tues, Dec 24 at 7:00 pm


Christmas Eve Online Worship


Our traditional Christmas Eve service with at-home candle-lighting and Silent Night.

"Alki Chapel" Survey Results
Thank you to everyone who responded to the Worship Survey earlier this month. There is lots of interest in Alki Chapel and gathering together.

Since the survey, however, King County has seen a rise in numbers. Plans for in-person worship will pause until 2021 at which point we'll revisit the discussion.

West Seattle Food Bank Call for Volunteers

Saturday, November 21
Help serve Thanksgiving meals at South Seattle Community College.
You can sign up for a shift here: Details about time and other logistics at the link.

Volunteers are needed to be:
1. Flaggers: Help direct the flow of traffic.
2. Lifters/Loaders: A very active job either unloading boxes from trucks and vans, loading them into our neighbors cars or breaking down cardboard.

COVID-19 Protocol:
Masks are required at all times. Volunteers will be sent a screening to complete before Saturday as well as a follow-up survey.

Paid and Volunteer Positions Open to Help Feed Our Homeless Neighbors
Dec 22 - 27
This is the 22nd year that The Christmas People Foundation will provide free meals for our homeless Seattle neighbors; we'll be serving at three women's shelters, one family shelter and one men's shelter.




Normally we send out food in full size steam table trays. This year it's individual boxes — all 1900 of them.

There are openings for two paid positions (Working Supervisors) and 8 or 10 volunteer positions (stipend possible) from Tuesday, Dec 22 through Sunday, Dec 27.

Headquarters is an inspected kitchen at Alki Masonic Center, 4736 40th Ave SW. All COVID precautions are observed and a physician will be on hand.

The Christmas People Foundation
(206) 719-4979
pialley@jps.net

Zoom Registration Link for Sunday Worship

You only need to register once.
Due to upgraded security protocols, please register in advance to attend Sunday worship.
You will receive a confirmation email with your own unique link to join Sunday worship.
For additional assistance, phone or text Tech Deacon Shannon Peterson.
Liturgists
November
29 Joe M
December
6 Verona R and Vicky S
13 Cinda S

Moment of Ministry
November 29
Personnel
December 6
Faith Formation
December 13
Caring Community/
Fellowship
The rotating Moment of Ministry worship schedule is posted here.
Save the Date!
January 29-30
The retreat will be held online and it will be shorter, starting Friday evening and ending on Saturday evening, but many of our traditions will not change, including music, small group discussions and the Wisdom Circle. The theme is "Embodiment in a Disembodied Time," hosted by Phil Porter of Interplay.