Merry Christmas Beloved Community!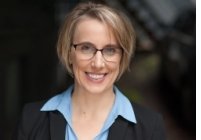 Altered plans. Check. Unexpected turn of events. Check. Challenging political system. Check. Sounds like a Mary and Joseph Christmas to me.
Now, don't get me wrong. I love the lights, the holiday parties, the music and the general merriment that accompanies the Christmas season (although certainly not always). What I remain unconvinced about though is whether our modern December habits, as lovely as many of them are, actually deepen in us the ability to see the light in the midst of the darkness.
Maybe some of them do? A handful of them surely don't. Stepping back from the usual fare this Christmas was not in any of our plans and yet here it is. An opportunity for reflection with a bit of analysis on what we do and why. I am convinced that this Christmas may shape us for the better as we clarify what it is really about and why we do what we do. I am looking forward to our time together tomorrow night to gather and to be a faithful community regardless of what comes our way.
The Worship and Music team along with the staff have been hard at work creating a meaningful Christmas Eve service. Friends and family are invited to the in-person family service from 4:00 to 5:00 pm which will take place outside the church in the form of an open house.
Bundle up, don a mask, and come by for a special treat and some walk-by fellowship.
Then at 7:00 pm, the Festival of Lessons and Carols (aka 'traditional service') will be livestreamed from the sanctuary. Remember to register ahead of time with the Zoom link in the article below.
The music team has a number of special selections and we will continue the tradition of closing with Silent Night and each of us lighting candles in our own homes.
Ever onward,
Pastor Kelly
12/23/2020
Christmas Eve at Alki UCC
Thursday, December 24, 4:00 to 5:00 pm
Hinds Street Courtyard
Christmas Eve Community Walk-By Open House and Holiday Food Donations Drive
Hosted by Pastor Kelly and the Worship and Music Team
Family friendly; all ages welcome. Enjoy music of the season (streamed outside live from our Sanctuary) as you drop off your food bank donations and pick up a Gift Bag with a blessing and assorted holiday treats.
We will also be offering worship candles for lighting at home during our 7:00 pm on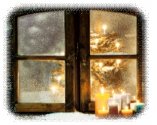 line service.
Note: The street in front of the church to 62nd Street SW will be closed to automobile traffic. Volunteers needed.
# # #
Thursday, December 24 at 7:00 pm
Christmas Eve Online Worship
A Festival of Lessons and Carols
Our traditional Christmas Eve service with at-home candle-lighting and Silent Night.
Click here for Christmas Eve Order of Worship
.
Unique Zoom Registration Required
for 7:00 pm Online Worship:
Register in advance here to attend the 7:00 pm Christmas Eve service.
After registering, you will receive a confirmation email with information about joining worship.
"Art for Hunger" Project Benefits Organizations Providing Food
to Those in Need

(Updated with corrected website instructions)
Due to the severe economic impact that the COVID 19 pandemic has had on so many individuals and families, hunger is reaching immense proportions. I have decided to use my art as a way to raise money for those organizations that are dedicated to meeting this crisis head on through an online presence where anyone can purchase matted and framed art and packets of photocards and donate the cost of the artwork directly to an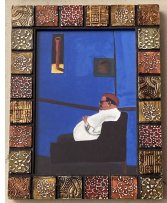 organization providing food for those in need. As the artist, I will not receive any compensation.
If this interests you, visit the Peace and Social Justice website. The Art for Hunger tab is in the black box near the top along with the other
tabs. After clicking on this tab you'll see information below that includes the link to the art for hunger page which includes folders labeled matted art, framed art and photo cards. You'll also see a document titled Art for Hunger Directions, which you should read before proceeding. (Image at right: Pensive Man)
Thank you. — Joe
NOTE:
Tech Deacon Shannon interviewed Joe on Facebook live to hear more about his Art for Hunger project to benefit organizations providing food in this critical time.
Click here to watch their discussion, which starts at about 26 sec. in.
Special prayers for the family and friends of Walter Wallace,
Jonathan Price, Jacob Blake, Rayshard Brooks, Manuel Elllis, George Floyd, Elijah McClain, Dreasjon (Sean) Reed, Breonna Taylor, Ahmaud Arbery and the heart-breaking list of African-Americans and other people of color murdered or wounded by police or self-declared vigilantes in our nation over many decades. We mourn with you and we stand for justice and healing.
Special prayers for all those on the front lines of working to protect us, keep us healthy, sane, grounded, informed, fed and comfortable during the current COVID 19 outbreak: our faith leaders, front-line health care workers, EMTs, police, firefighters, educators, transit bus and rail drivers, farmers, therapists, social workers, shelter operators, engineers, grocery/drug store personnel, caregivers, childcare specialists, pharmacists, custodians, organizations caring for the most vulnerable, sanitation workers, dispatchers and others keeping our supply chains operational, truth-telling journalists and all the many public servants who are so vital to our community.
For those grieving the recent death of a loved one:
Candace G and family; Ed B and family; Jeff D's cousin Jerry Elder and his wife Tami Elder; Todd S and family; Patty M, family and friends of Bob J, family and friends of Jim C, Kirstin and family; Larry G
Recent hospitalization, illness and other concerns:
Sandy and Jim's friend Al, his mom, Sue and friend Kay; Penny M; Sue B's friend Sonia; Kirstin D; Shannon P's father, Rev. Dr. Bill; Verona's younger brother Eric; Julia C's long-time friend Megan; Bonita C; Claire F; Dayle B; Gina E and Ashleigh J; Imy P; Kirstin D's father; Don P; Jeff J; Bev C; John K;
Jan C
For homebound members/friends of Alki UCC: Doris C
Wider World: Prayers for all those affected by the corona virus outbreak; all those suffering from PTSD in the military and around the world; for all those affected by the increasingly cruel and inhumane US immigration policies imposed by the current administration; prayers for fewer guns, for all victims and those affected by gun violence; victims and survivors of extremist violence around the world; migrants seeking refuge around the world, and for those who are trying to help them. The rest of the missing schoolgirls kidnapped by Boko Haram, who remain in our hearts as long as they remain missing. The hungry and homeless, the ill and the addicted, the lost and the lonely; the unemployed.
Worship this Sunday
December 27
at 10:00 am
The First Sunday After Christmas

Worship features a
Carol/Hymn Sing
and video selections from the post-Christmas service created by member churches from the Pacific Northwest Conference of the UCC.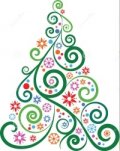 Use regular Sunday Zoom login; registration info below if you haven't signed up yet.
Church Office Closed Friday
Merry Christmas!



Pastor Kelly in on break beginning Christmas Day through January 4, 2021.

Larisa is off on Monday/ Tuesday, December 28 and 29; and Monday/ Tuesday, January 4 and 5.

For worship-related questions or issues, contact music coordinator Betsy Stelzer.

During Larisa's holiday days, contact Kristin Michael if you have any admin/office questions.

Thank you, Kristin, for checking voicemail and monitoring the office.

Candles for Christmas Eve 7:00 pm Service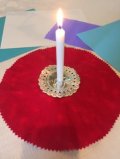 We hope that those of you who received an All Saints Day candle and holder still have them and can reuse them for our online Christmas Eve service at 7:00 pm.
If you did not receive a candle, you can pick one up tomorrow
at our Christmas Eve Community Walk-By Open House and Holiday Food Donations Drive in front of the church from 4:00 to 5:00 pm.
Zoom Registration Link for Sunday Worship
NOTE: Christmas Eve worship at 7:00 pm has a different registration link.



You only need to register once for Sunday worship.
You will receive a confirmation email with your own unique link to join Sunday worship.
For additional assistance, phone or text Tech Deacon Shannon Peterson.

Click on the blue donate button to make a secure, online credit card donation and an overview of other ways to donate.


Check for church news and calendar updates at www.alkiucc.org.