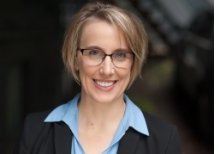 Dear Alki UCC,
I appreciated our shared time of reflection during coffee hour after last week's Sunday service. It has been an intense and rich 18 months together!
If you are thinking, "Oh no, not another transition for Alki UCC," that would be understandable at this point. Transitions are not the easiest thing even though they are often necessary and can be quite healthy.
Alki is in a good place. Yes, the pandemic roars on. Yes, our national challenges remain. But yes, our God is still working! The Bridge Pastor team is already receiving resumes and interviewing candidates. A permanent pastor search team will be formed in the near future.
Please plan to attend an Open House with the Council at 11:00 am on Sunday, February 7 during the post-worship coffee hour. Councilmembers will provide updated information and a report on the bridge pastor progress.
During worship this Sunday, we will have a conversation about the ideas and questions sparked by our January 2021 Multi-faith Kick Off month. This important dialogue will help narrow down priorities for the year ahead.
"How might Alki UCC engage well in Year One of the new vision to be an open and welcoming multi-faith partner?" Please be thinking about this foundational question and share your thoughts in our discussion this Sunday.
Ever onward,
Pastor Kelly

Call to Action:
Prevent Mass Evictions and Help Keep Renters Housed
Your Outreach/Social Justice Ministry Team is tracking activities in the Washington state legislature via Faith Action Network, Poor People's Campaign, WA Low Income Housing Association and other key advocacy organizations.
Every now and then we will ask you to advocate on issues that greatly affect the poor and communities of color. The COVID19 pandemic has catalyzed the looming possibility of mass evictions, and we must act now with compassion and conviction to protect vulnerable communities.
Two key bills are receiving eviction testimony this week and your voice is needed NOW.
These bills represent two ESSENTIAL components of transitioning from the current state eviction moratorium towards economic

recovery and housing stability for all.
Contact your state representatives by clicking on the button at right to let state legislators know how you feel. It will take two minutes!
January Food Drive a Huge Success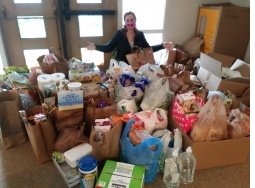 Thanks to your generosity and an unprecedented response from our larger community, Sunday's donations drive brought in 1,252 lbs. of food and loads of socks and winter items for our neighbors experiencing homelessness. Wooo Hoooo!! Let's keep it up.
Here's the link to a story that ran Sunday night in the West Seattle Blog. The article is aptly titled: Gratitude: Together we are all doing good in the world. Way to go, Cinda and everyone who helped out!
Future food/men's casual clothing drives are planned for Sundays, February 14 and March 14 from 10:00 am to 3:00 pm in the front courtyard.
Prayers of Healing for Jeff and Kirstin's sister-in-law Sue, recuperating from congestive heart failure.
Special Prayers for the family and
friends of
Walter Wallace
,
Jonathan Price, Jacob Blake, Rayshard Brooks, Manuel Elllis, George Floyd, Elijah McClain, Dreasjon (Sean) Reed, Breonna Taylor, Ahmaud Arbery and the heart-breaking list of African-Americans and other people of color murdered or wounded by police or self-declared vigilantes in our nation over many decades. We mourn with you and we stand for justice and healing.
Special Prayers for all those on the front lines of working to protect us, keep us healthy, sane, grounded, informed, fed and comfortable during the current COVID 19 outbreak: our faith leaders, front-line health care workers, EMTs, police, firefighters, educators, transit bus and rail drivers, farmers, therapists, social workers, shelter operators, engineers, grocery/drug store personnel, caregivers, childcare specialists, pharmacists, custodians, organizations caring for the most vulnerable, sanitation workers, dispatchers and others keeping our supply chains operational, truth-telling journalists and all the many public servants who are so vital to our community.
For those grieving the recent death of a loved one:
Friends and family of Sue B's friend Toni, Charlie H and family; Candace G and family; Ed B and family; Jeff D's cousin Jerry Elder and his wife Tami Elder; Todd S and family; Patty M, family and friends of Bob J, family and friends of Jim C, Kirstin and family; Larry G
Recent hospitalization, illness and other concerns:
Sandy and Jim's friend Al, his mom, Sue and friend Kay; Penny M; Kirstin D; Shannon P's father, Rev. Dr. Bill; Verona's younger brother Eric; Julia C's long-time friend Megan; Bonita C; Claire F; Dayle B; Imy P; Kirstin D's father; Don P; Jeff J; Bev C; John K;
Jan C
For homebound members/friends of Alki UCC: Doris C
Wider World: Prayers for all those affected by the corona virus outbreak; all those suffering from PTSD in the military and around the world; for all those affected by the increasingly cruel and inhumane US immigration policies imposed by the current administration; prayers for fewer guns, for all victims and those affected by gun violence; victims and survivors of extremist violence around the world; migrants seeking refuge around the world, and for those who are trying to help them. The rest of the missing schoolgirls kidnapped by Boko Haram, who remain in our hearts as long as they remain missing. The hungry and homeless, the ill and the addicted, the lost and the lonely; the unemployed.
Worship this Sunday,
January 31
at 10:00
January worship continues our Mission Kick-Off month; Pastor Kelly is preaching.




Theme:
The Jesus Approach:
Health and Wholeness
Scripture:
Mark 1:21-28
One of Jesus' earliest healing ministries
Liturgist:
Emily H
Music Highlights:
You Are Salt for the Earth, O People
Adapted by Marty Haugen



Third Hymn
How Great Thou Art
Carl Boberg
Introduced by Lowell Park



Sunday's Order of Worship, including the scripture text, is linked here.

Worship & Music team meeting after the service: Contact:
Joe Mitter

Bridge Pastor Candidate Profile
Submission deadline: February 10
Pastoral Transition Dates
Sunday, February 7
Open House with Council for update and Q&A

Sunday, February 21
Pastor Kelly's final Alki UCC worship

Monday, March 1
Bridge pastor begins

Zoom Registration Link for Sunday Worship

You only need to register once for Sunday worship.
You will receive a confirmation email with your own unique link to join Sunday worship.
For additional assistance, phone or text Tech Deacon Shannon Peterson.

Click on the blue donate button to make a secure, online credit card donation and an overview of other ways to donate.


Check for church news and calendar updates at www.alkiucc.org.