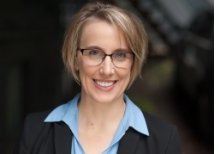 We are in the middle of reading the book of Mark in our Sunday worship time together.
One of the things that has struck me this year in these Jesus stories is the way he enters into the world around him. When Jesus enters – the world around him is bettered, kind of like a holy embodiment of the expression, "Leave it better than you left it."
I am liking the question of how we enter things and it's always a nice coincidence when the Sunday Scripture has some obvious parallels with our modern lives. Hopefully in the near future we re-enter in-person relationships as our pandemic toolbox rises to the occasion. Alki UCC is also entering into a new mission and her next chapter as a congregation.
Last Sunday I ran a couple of Zoom polls during worship. The results are worth mulling over. Of the five values cited in the mission statement, "Inclusion" was the top choice for where to focus the church's spiritual energy in 2021. What a great focal point! Inclusion can mean the ways we integrate and accept our own selves as well as the ways we are able to do that with others.
When I think of the deep contours of inclusion I think of light, integration and courage.
The second poll revealed that "more meet and greets" is one of the preferred ways to encounter and build relationships with diverse faith communities in the month ahead. I love that this is a warm and respectful approach that embraces curiosity and friendship. With "inclusion" and "meet and greets" as the anchor points for 2021, Alki UCC is bound to create a rich and rewarding faith journey. I will miss being a part of this exciting work with you and look forward to hearing about Alki's Third Act.

Please plan to stay after worship this Sunday, February 7 to hear the Council's update about plans for the pastoral search.

Onward,
Pastor Kelly

Alki UCC Mardi Gras Kitchen Now Open ...
It's Gumbo Time!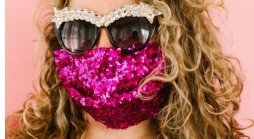 Greetings, Mardi Gras people! We're still celebrating this year ... with the socially-distanced stylings of 2021.
The Mardi Gras kitchen is now open for orders of homemade, takeout Gumbo with Rice to reheat and enjoy whenever you are so inclined. Gumbo includes Chicken and (Chicken) Andouille Sausage, and you may order it with or without shrimp.
Let us know if you prefer a vegetarian Gumbo, and, if there is enough interest, we might add it to the menu. All Gumbos will have a very tiny bit of 'heat' (0-1*), so be prepared to shake that sauce to suit your palette.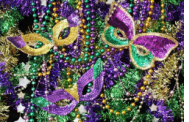 Muffulettas, salad, bread and King Cake are up to you. So are costumes and listening to NOLA jazz. If you'd like some great recipes from past dinners, just indicate on your order form.
Suggested donations are $15 for enough to serve two, or $8 for a single serving.
Click here to order your take-out Gumbo, which will be available for pickup at Alki UCC's front courtyard on Monday, February 15, between 3:00 and 6:00 pm.
If you can't pick it up during that time, check the box on the order form to request delivery and we'll be in touch to make arrangements.
Orders are due no later than Friday, February 12.
Laissez les bon temps roule! — Vicky Smith
Ash Wednesday Zoom Service

February 17 at 7:00 pm
Join us to observe the beginning of Lent and our time of communal reflection.
Registration, different from Sunday worship,
is required.
Click here for link. You will receive a confirmation email with your own unique login.
Special Prayers for the family and
friends of
Walter Wallace
,
Jonathan Price, Jacob Blake, Rayshard Brooks, Manuel Elllis, George Floyd, Elijah McClain, Dreasjon (Sean) Reed, Breonna Taylor, Ahmaud Arbery and the heart-breaking list of African-Americans and other people of color murdered or wounded by police or self-declared vigilantes in our nation over many decades. We mourn with you and we stand for justice and healing.
Special Prayers for all those on the front lines of working to protect us, keep us healthy, sane, grounded, informed, fed and comfortable during the current COVID 19 outbreak: our faith leaders, front-line health care workers, EMTs, police, firefighters, educators, transit bus and rail drivers, farmers, therapists, social workers, shelter operators, engineers, grocery/drug store personnel, caregivers, childcare specialists, pharmacists, custodians, organizations caring for the most vulnerable, sanitation workers, dispatchers and others keeping our supply chains operational, truth-telling journalists and all the many public servants who are so vital to our community.
For those grieving the recent death of a loved one:
Friends and family of Sue B's friend Toni, Charlie H and family; Candace G and family; Ed B and family; Jeff D's cousin Jerry Elder and his wife Tami Elder; Todd S and family; Patty M, family and friends of Bob J, family and friends of Jim C, Kirstin and family; Larry G
Recent hospitalization, illness and other concerns:
Jeff and Kirstin's sister-in-law Sue, Sandy and Jim's friend Al, his mom, Sue and friend Kay; Penny M; Kirstin D; Shannon P's father, Rev. Dr. Bill; Verona's younger brother Eric; Julia C's long-time friend Megan; Bonita C; Claire F; Dayle B; Imy P; Kirstin D's father; Don P; Jeff J; Bev C; John K;
Jan C
For homebound members/friends of Alki UCC: Doris C
Wider World: Prayers for all those affected by the corona virus outbreak; all those suffering from PTSD in the military and around the world; for all those affected by the increasingly cruel and inhumane US immigration policies imposed by the current administration; prayers for fewer guns, for all victims and those affected by gun violence; victims and survivors of extremist violence around the world; migrants seeking refuge around the world, and for those who are trying to help them. The rest of the missing schoolgirls kidnapped by Boko Haram, who remain in our hearts as long as they remain missing. The hungry and homeless, the ill and the addicted, the lost and the lonely; the unemployed.
Worship this Sunday,
February 7
at 10:00
Pastor Kelly is preaching and we will celebrate Communion. Please prepare your Bread and Cup before worship.




Theme:
The Jesus Approach:
Healing Family
Scripture:
Mark 1:29-39
Liturgist:
Rod P
Moment of Ministry:
Mission & Radical Redevelopment Teams

Music Highlights:
We Yearn, O Christ, for Wholeness
Dosia Carlson
& Hans Leo Hassler

There is a Balm in Gilead
African American Spiritual

As We Gather at Your Table
Carl P. Daw, Jr.

Third Hymn
Tu has venido a la orilla
(You have come down to the lakeshore)
Cesareo Gabarain
Introduced by Vicky Smith for Wanda Dray



Sunday's Order of Worship, including the scripture text, is linked here.

After Worship:
Open House with Council for pastoral transition update and Q&A

Pastoral Transition Dates
Sunday, February 21
Pastor Kelly's final Alki UCC worship

Monday, March 1
Bridge Pastor begins

Bridge Pastor Candidate Profile
Submission deadline: February 10
The Alki UCC Council now meets on the first and third Wednesdays of the month (except for 2/17, which will be on 2/16).
Zoom Registration Link for Sunday Worship

You only need to register once for Sunday worship.
You will receive a confirmation email with your own unique link to join Sunday worship.
For additional assistance, phone or text Tech Deacon Shannon Peterson.

Click on the blue donate button to make a secure, online credit card donation and an overview of other ways to donate.


Check for church news and calendar updates at www.alkiucc.org.