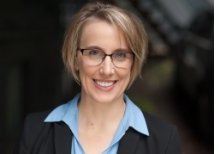 Dear Alki UCC,
This is my final Thursday newsletter article. It has been a rich and meaningful experience serving as your Transitional Pastor. I have loved getting to know each of you and hearing your stories of love, surprise and joy as well as grief, loss and disappointment. It is all part of God's story and we each fit into the narrative in our own way.
Times of transition in church life are both unique and wonderful. It is unique because there can be dormant dynamics that emerge seemingly out of the blue and bring their own challenges at a time when things can already feel uncertain enough. On the other hand, transitional time is wonderful because it is a chance to ask the question, "What's next?" Imagination, creativity and vision-casting take front seat and the whole congregation re-imagines together what their future might be.
It has been a joy to serve Alki during this leg of the journey. Not only is this our final week together but the church itself is moving out of the transitional phase and graduating to its next chapter as a faith community. The future story has been discerned, the Ministry Teams are up and running, the budget/personnel committees are robust, the bridge pastor will be announced soon and the pastoral search team for the permanent pastor is forming as I write this. In addition, I'm crossing my fingers that we have all rounded the bend with Covid and will begin to see the church open up to some degree in 2021.
I hope our paths cross often in the future. I will be cheering y'all on from afar sending you love and light. I start my new position on March 8, 2021 and am looking forward to this next chapter in my own life and ministry. May blessings abound for us both!
I want to thank those who have offered to bring over a meal this month while we are in the middle of all things moving. It is no small task to organize, clean and pack up with a family in a pandemic. Your kindness is so appreciated.
I will 'see' you on Sunday for our last worship service together and the first Sunday in Lent.
Ever onward
Pastor Kelly
"The State of the Church" Viewing
Kicks Off Faith Formation 2021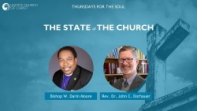 We invite everyone to watch "The State of The Church," a timely United Church of Christ webinar encouraging people to 'envision church differently.'
Watch any time and then sign up for one of two discussion groups noted below.
"We are the church, and we are shifting." Those words from webinar co-host Bishop W. Darin Moore sum up many of the insights offered in this inspiring and often provocative hour-long video.
Here's the link to read about and watch "The State of the Church"
Then register for an online Alki UCC discussion group on Sunday, March 7 at 5:00 pm OR Tuesday, March 9, at 2:00 pm.
Outreach/Social Justice Team Update
Calling all cooks! This Saturday!!
Lunch Needed for WIN "Welcome Table"
Saturday, February 20
Be a part of Westside Interfaith Network's vital hot lunch program -- feeding more than 150 of our homeless and low-income neighbors in the White Center area.
Hosted from the Body of Christ Church kitchen, WIN volunteers serve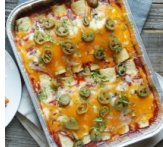 each person an overflowing box of hot, nutritious food packaged to-go, so food service is already covered. We are partnering with Admiral UCC to deliver 12-15 large trays of food Saturday morning, so we need more cooks!
Make your favorite easy casserole in a large foil roasting pan: mac and cheese, chicken and rice, roasted vegetables, tuna casserole, lasagna, baked beans and hot dogs, etc. It doesn't have to be fancy, just simple good food!
We still need several cooks ... I know we can do this! Contact Cinda to add your name and what food you'll bring:
This Saturday, February 20
Drop off hot food by 11:15 am
Body of Christ Church
1320 SW 102nd, White Center, 98146
(two blocks east of Saars and McLendon's)
Your Input Requested to Make Final Selection for Faith Formation Offerings
Add your voice! Please look below for descriptions of possible Faith Formation topics for Book Study/Bible Study/Workshops. Then, pick your top three selections from all the categories by filling out this brief, online form.

We need your input by March 1 so we can launch our discussions by mid-March.

Winter 2021 Faith Formation Ministry Team Ideas



Six-week Book Group Discussion:
The Book of Joy: Lasting Happiness in a Changing World, the New York Times bestseller by Nobel Peace Prize Laureates His Holiness the Dalai Lama and Archbishop Desmond Tutu. (Book/audio; 384 pages)

Six-week Book Group Discussion:


Convictions: How I learned What Matters Most by Marcus Borg The preeminent theologian and Bible scholar reflects on his life and how he developed his most bedrock convictions -- a manifesto for all progressive Christians who seek the best path for following Jesus today. (Audio/Book; 256 pages)




Six-week Bible Study Group Discussion:
The Book of Mark

Anti Racist Church
6-week Book Group Discussion:
Waking up White by Debbie Irving.
"My hope is that by sharing my sometimes cringe-worthy struggle to understand racism and racial tensions, I offer a fresh perspective on bias, stereotypes, manners and tolerance." (Book/audio; 291 pages)

On-line Series
Sacred Ground, a 10-part film and readings series on race, grounded in faith.

Climate Change/Environment
6-week Book Group Discussion:
Under a White Sky by Elizabeth Kolbert
The Pulitzer Prize–winning author illuminates humanity's transformative impact on the environment. (Book/Audio; 256 pages)


Six or Eight-week Group Discussion:


Introduction to Meditation and Buddhism
Jill Boone, a Buddhist lay minister and interfaith chaplain-in-training, was a recent guest speaker during worship. She is offering a six or eight week series based on the Qualities of the Heart (what we call the Brahmaviharas or the Divine Abidings) There are four little books available online - one each on lovingkindness, compassion, sympathetic joy and equanimity.

We hope to see you on Zoom!
Your Faith Formation Team,
Julia, Russ and Andrea

# # #

Here's the link to choose your top three picks. We need your input by March 1 so we can launch our discussions by mid-March.


Support Grassroots Drive to Raise the Minimum Wage!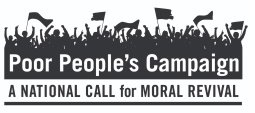 I strongly encourage everyone to follow and support The Poor People's Campaign: A National Call for Moral Revival, an impactful
nonprofit dedicated to advancing the vital anti-poverty work of Rev. Dr. Martin Luther King and other activists from the seminal 1960s Civil Rights Movement. The United Church of Christ is very active in this campaign.
Co-Chaired by Rev. Dr. William Barber II and Rev. Dr. Liz Theoharis, today's Poor People's Campaign was revived a few years ago as a response to our nation's widening income disparity, and to call out the immoral consequences that follow from such disparity. particularly in light of the pandemic and the work that the minimum wage worker brings to our economy:
Today we focus on the powerful, grassroots movement to increase the national minimum wage to $15/hour,
Nearly half the U.S. workforce, 58.3 million workers, make less than $15/hour. Raising the federal minimum wage to $15/hour would put $328 billion back into the hands of families, who will spend most of that back into the economy. Amidst pandemic and recession, we need real relief, and we know that real relief includes living wages for ALL.
Bringing economic justice to the poor is a central tenet of our faith. By lifting up the poorest among us, we enact what Jesus has called us to do. A COVID relief package must have a minimum wage increase! Please send a letter to your congressional representatives to support raising our national minimum wage. — Cinda
Click here to send a letter to your members of Congress to demand $15/hr, union rights and a just COVID-19 relief package!
Click here for a digital toolkit to amplify the Campaign's 14 Policy Priorities for the first 100 days!
Prayers of Healing for Julia P, recovering at home from a snow-mishap-related broken tibia.
Special Prayers for the family and
friends of
Walter Wallace
,
Jonathan Price, Jacob Blake, Rayshard Brooks, Manuel Elllis, George Floyd, Elijah McClain, Dreasjon (Sean) Reed, Breonna Taylor, Ahmaud Arbery and the heart-breaking list of African-Americans and other people of color murdered or wounded by police or self-declared vigilantes in our nation over many decades. We mourn with you and we stand for justice and healing.
Special Prayers for all those on the front lines of working to protect us, keep us healthy, sane, grounded, informed, fed and comfortable during the current COVID 19 outbreak: our faith leaders, front-line health care workers, EMTs, police, firefighters, educators, transit bus and rail drivers, farmers, therapists, social workers, shelter operators, engineers, grocery/drug store personnel, caregivers, childcare specialists, pharmacists, custodians, organizations caring for the most vulnerable, sanitation workers, dispatchers and others keeping our supply chains operational, truth-telling journalists and all the many public servants who are so vital to our community.
For those grieving the recent death of a loved one:
Friends and family of Sue B's friend Toni, Charlie H and family; Candace G and family; Ed B and family; Jeff D's cousin Jerry Elder and his wife Tami Elder; Todd S and family; Patty M, family and friends of Bob J, family and friends of Jim C, Kirstin and family; Larry G
Recent hospitalization, illness and other concerns:
Jeff and Kirstin's sister-in-law Sue, Sandy and Jim's friend Al, his mom, Sue and friend Kay; Penny M; Kirstin D; Shannon P's father, Rev. Dr. Bill; Verona's younger brother Eric; Julia C's long-time friend Megan; Bonita C; Claire F; Dayle B; Imy P; Kirstin D's father; Don P; Jeff J; Bev C; John K;
Jan C
For homebound members/friends of Alki UCC: Doris C
Wider World: Prayers for all those affected by the corona virus outbreak; all those suffering from PTSD in the military and around the world; for all those affected by the increasingly cruel and inhumane US immigration policies imposed by the current administration; prayers for fewer guns, for all victims and those affected by gun violence; victims and survivors of extremist violence around the world; migrants seeking refuge around the world, and for those who are trying to help them. The rest of the missing schoolgirls kidnapped by Boko Haram, who remain in our hearts as long as they remain missing. The hungry and homeless, the ill and the addicted, the lost and the lonely; the unemployed.
Drive-By Thank-You and Send-Off for Pastor Kelly this Sunday Noon to 1:00 pm
Since we can't physically be together for Pastor Kelly's last worship with us, you're invited to stop by the church this Sunday (February 21) any time between noon and 1:00 pm to express your thanks, give her a card and send her off in style to new blessings and adventures.

Pastor Kelly will be outside the church's Hinds Street entrance. A few folks will be on hand to facilitate and to make sure we stay safely socially-distanced.
If you attend Zoom worship this Sunday, you will also be invited to share a few words during our online coffee hour after the service ... but we also wanted to create a chance for you to say goodbye in person.
We miss you already, Pastor Kelly!
— Alki UCC Council
Please contact Joe if you have any questions.
Worship this Sunday,
February 21
at 10:00 am
The First Sunday in Lent; Pastor Kelly's last Sunday worship at Alki UCC

Lent 2021: Laying Down Our Assumptions
For the six weeks of Lent, Alki UCC will focus on recognizing any assumptions we may hold that hinder the work of the gospel in our lives.
Inspired by our January 2021 Multi-faith Speakers series and the gift of learning about other religious paradigms, this Lent is an opportunity for us to take stock of our daily assumptions about other faith traditions and update them so that we may be an inclusive people of God's love.
Theme this Sunday:
Laying Down Our Assumptions:
Repent
Scripture:
Genesis 9:8-17
Liturgist:
Cinda S
Music Highlights:
Holy, Holy, Holy
John B Dykes, Reginald Heber and Ronn Huff
Love Has Come
French Carol Melody; words by Ken Bible
How Can I Keep From Singing
American Folk Song
Sunday's Order of Worship, including the scripture text, is linked here.
History of Slavery in the United States
Our resident scholar and scientist, Joe Aprile, has developed an ambitious educational workshop about the History of Slavery in our country, which strikes me as an excellent follow-up to reading Caste, and a necessary step in our exploration of white supremacy.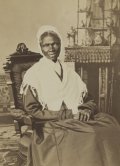 If you're interested in this class, please complete this brief survey so we can get an idea of overall interest.
Pictured above: Sojourner Truth (1797 – 1883), an ex-slave and powerful spokesperson for the abolitionist movement and for women's rights.
Celebrate Black History Month
Volunteer-Driven Website Helps Washingtonians Find COVID-19 Vaccinations
Zoom Registration Link for Sunday Worship

You only need to register once for Sunday worship.
You will receive a confirmation email with your own unique link to join Sunday worship.
For additional assistance, phone or text Tech Deacon Shannon P.

Click on the blue donate button to make a secure, online credit card donation and an overview of other ways to donate.


Check for church news and calendar updates at www.alkiucc.org.