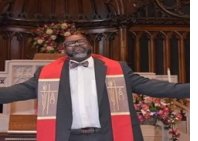 Greetings friends,

We have journeyed together for a month now. Through one of the heaviest times in our faith story. And here we are, moving to the cross. Have you ever had a dark night of the soul and wondered how/if you'd get through it? I can only imagine that that was how the friends, followers and family of Christ felt.

They didn't know what we know — that death doesn't win. Our celebration of resurrection, renewal, redemption, restoration is just about to begin!

This week, I want to invite you to be in prayer and introspection — on the things that need to die in us in order for us to be reborn in our faith and purpose. Some of us have made Lenten changes, sacrifices, observations. What have we learned? What seeds did we plant for this Springtime of the Spirit?

In the words of my friend, Rev. Kurt Walker, "May you continue to let go of that which is useless to your growth, and ever strive to retain that which reminds you of the truth of who and whose you are; a precious and worthy child of God."

Praying with you as we move forward in creating lives of practice, purpose and praise!

May the grace of God surround and infuse us as we go!



Blessings,


Rev. Louis

West Seattle (Virtual) Easter Sunrise Service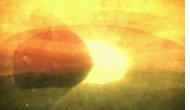 April 4 at 6:30 am


Even though we can't congregate on Alki Beach this year, you can still join us to welcome and celebrate the Resurrection with a joint online sunrise service of Fauntleroy UCC and Alki UCC. Rev. Leah Atkinson Bilinski and Rev. Karyn Frazier from Fauntleroy UCC will be leading with participation by Alki UCC's Rev. Louis J. Mitchell.





This will be a simple service to begin a day of joy and hope. Pastor Karyn will share the message and a couple acapella performance songs will add to worship.



Join Easter Sunrise Service by simply clicking on this Zoom Webinars link. You will be asked to enter your name and email address.

The video will also be posted on Fauntleroy Church's YouTube channel.

Maundy Thursday and Good Friday Services
Admiral UCC Maundy Thursday Service
Co-Hosted by Alki UCC
Tonight ... April 1 at 8:00 pm
You're invited! This Taize-infused worship experience invites the gathered body to reflect on the meaning of service and the reality of betrayal. Please prepare elements for a remote Eucharist, a candle-lighting, and a humble heart in the shadow of the Cross.
Information and Zoom link here.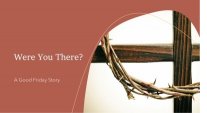 Alki UCC Good Friday Service
April 2 at 7:00 pm.
Good Friday: Were You There?
Emerging out of the shadows of time, eye-witnesses to the events leading up to the betrayal, trial and crucifixion come forward to share what they saw, knew and felt. We listen as the cry of their hearts ... regret, remorse and fear, are met with forgiveness.

Hosted by Alki UCC, presented by the Spiritual Travelers, live- streamed from the Alki UCC sanctuary, we are joined by Admiral UCC, Normandy Park UCC, Sausalito Presbyterian and guests.

Click here for event details and reserve your free "tickets." Please feel free to give your offering through this link. The Zoom registration is also at the bottom of the page! You will receive an email confirmation with the zoom registration link.

Good Friday: Were You There?, composed/accompanied by DJ Wilson and written by Rev. Dr. Joan Carter, is directed by Joe M. The cast features Lisa Dodge J, Verona R, Vicki S, Cinda S, Joe M, Ted J and narrator Nette M. Bob C manages Tech and Sound.


Registration Still Open for
"The Book of Joy"
Community Discussion Groups
Sundays at 5:00 pm
or Tuesdays at 2:00 pm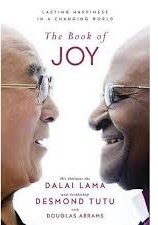 Your Faith Formation team invites you to a community book study of The Book of Joy: Lasting Happiness in a Changing World, the New York Times bestseller by Nobel Peace Prize Laureates His Holiness the Dalai Lama and Archbishop Desmond Tutu.

Julia P reports that: "So far, 17 folks from Alki and our greater community have registered for our two discussion groups. Registration is still open.

To make the most of the hour together we divided the book into six sections and the Joy Practices beginning on Page 311. Our first session this week focused on what we learned about the Archbishop and the Dalai Lama and their experiences of finding joy amidst the suffering of apartheid and living in exile.

Participants commented on their appreciation for the deep devotion each man has for his particular practice, as well as the friendship they have shared through the years. They are very fun- loving and often joked with each other during their chats.The writing is clear and accessible and the practices they offer are what the group will attempt during the week. Join the fun. All are welcome!"

# # #

NOTE: This Sunday's session on Easter, April 4, will NOT be held. The final date for the six-session study is May 9.

The assignment for session two is to read through to p 135 and the Joy Practices, pp 311-313. New participants should get their own copy of "The Book of Joy" and begin reading.

Join in for one or both six-week sessions … or switch it up as your schedule allows.



• Zoom registration link for Sundays at 5:00 pm
• Zoom registration link for Tuesdays at 2:00 pm



Questions? Contact jepeeler@comcast.net.

Join us! —Julia, Russ and Andrea

Pastoral Search Committee
to be Commissioned
During worship on April 11, the Pastoral Search Committee will be Commissioned to begin our work of calling a new Pastor to Alki UCC. The Committee has met with PNCUCC Minister Rev. Mike Denton to ask questions and begin the search process.

We ask for your prayers as we begin establishing our meeting schedule, clarifying committee roles, communicating with the congregation and gathering information for writing our Local Church Profile. All this needs to be done before submitting our Profile to the regional conference, who will in turn forward it for posting on the national UCC website.

As you can see we have much to do and welcome your prayers as we move forward. Please join us to express your blessings during worship on Sunday, April 11. Thank you for your confidence and trust.
Your Pastoral Search Committee

— Bob C, Lisa D, Emily H, Julia P, Vicky S, Cinda S, Russ T

Pymouth UCC Easter Drive-in Service, 3:00 pm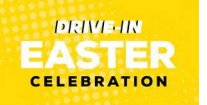 Sunday, April 4 at 3:00 pm
South Seattle College's North parking lot
6000 16th Avenue SW
You are cordially invited to celebrate Easter with Plymouth UCC's first-ever drive-in service.

Let us gather, with safe physical distancing, and rejoice in the resurrection of Christ together. Remain in your car; the service will be transmitted through your car radio. All are welcome!

PNCUCC Annual Meeting April 30 - May 2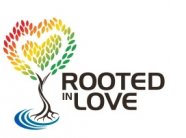 Our theme, "Rooted in Love," is the same as this year's national UCC General Synod. All events are online via Zoom.



Come worship with everyone in a candlelight service on Friday evening, April 30. Other engaging, faithful worship will take place on Saturday and Sunday. Online registration available here.

Dan K willl be going in for his first five-hour infusion for hemolytic anemia at the Polyclinic on Madison next Wednesday morning. Five hours! He asks that you pray that he be patient!!

Sue B requests: Prayers of Thanksgiving for my niece, her husband and three little kids who were all uninjured in a car crash and Prayers of Healing for friends Mary and Louise, both having chemotherapy."

Special Prayers for the family and

friends of

Walter Wallace

,


Jonathan Price, Jacob Blake, Rayshard Brooks, Manuel Elllis, George Floyd, Elijah McClain, Dreasjon (Sean) Reed, Breonna Taylor, Ahmaud Arbery and the heart-breaking list of African-Americans and other people of color murdered or wounded by police or self-declared vigilantes in our nation over many decades. We mourn with you and we stand for justice and healing.



Special Prayers for all those on the front lines of working to protect us, keep us healthy, sane, grounded, informed, fed and comfortable during the current COVID 19 outbreak: our faith leaders, front-line health care workers, EMTs, police, firefighters, educators, transit bus and rail drivers, farmers, therapists, social workers, shelter operators, engineers, grocery/drug store personnel, caregivers, childcare specialists, pharmacists, custodians, organizations caring for the most vulnerable, sanitation workers, dispatchers and others keeping our supply chains operational, truth-telling journalists and all the many public servants who are so vital to our community.



For those grieving the recent death of a loved one:
Friends and family of Bev C; Charlie H and family; Candace G and family; Ed B and family; Jeff D's cousin Jerry Elder and his wife Tami Elder; Todd S and family; Patty M, family and friends of Bob J, family and friends of Jim C, Kirstin and family; Larry G

Recent hospitalization, illness and other concerns:


Larry G, Dan K, Cinda's sister-in-law, Cindy, Julia P, Jeff and Kirstin's sister-in-law Sue, Sandy and Jim's friend Al, his mom, Sue and friend Kay; Penny M; Kirstin D; Shannon P's father, Rev. Dr. Bill; Verona's younger brother Eric; Julia C's long-time friend Megan; Bonita C; Claire F; Dayle B; Imy P; Kirstin D's father; Don P

For homebound members/friends of Alki UCC: Doris C


Wider World: Prayers for all those affected by the corona virus outbreak; all those suffering from PTSD in the military and around the world; for all those affected by the increasingly cruel and inhumane US immigration policies imposed by the current administration; prayers for fewer guns, for all victims and those affected by gun violence; victims and survivors of extremist violence around the world; migrants seeking refuge around the world, and for those who are trying to help them. The rest of the missing schoolgirls kidnapped by Boko Haram, who remain in our hearts as long as they remain missing. The hungry and homeless, the ill and the addicted, the lost and the lonely; the unemployed.

Celebrate

the

Resurrection!





preaching from the


Alki UCC Sanctuary





This is also Communion Sunday. Please prepare your bread and cup for home worship.

Scripture Readings:
Psalm 118:14-24 (NRSV)
Mark 16:1-8
Mark 14:22-24
Sermon:
"Walking through Our Fears of a New Way
of Living"
Contemporary Voice:
"The symbolic language of the crucifixion is the death of the old paradigm; resurrection is a leap into a whole new way of thinking." Deepak Chopra
Liturgist: Dan K
Music Highlights:
Betsy Stelzer,
Accompanist
John Wells,
Guest Trumpet
Christ the Lord
is Risen Today
Charles Wesley
Hallelujah, a Joyful Celebration
GF Handel
Crown Him
with Many Crowns
Matthew Bridges and George J. Elvey

If you already registered for Sunday worship, just use your regular Zoom login. If you are new to Sunday worship, welcome and register here.

Sunday's Order of Worship, including the scripture, is linked here.

Important Change for Alki UCC Online Giving
As we continue to improve our operations and provide the best options to our community, we are changing our online giving vendor from PayPal to Give Lively, a non-profit-based donation system that aligns more closely with our church's mission.

If you currently have recurring donations set up on PayPal, please consider one of the following:
• Switch to recurring donations through your bank's bill-pay system.
• Switch to Give Lively recurring donations via your bank account (this is a safe option)
• Switch to Give Lively recurring credit card transactions (consider covering fees)
Please let me know if you have any questions.
Shannon P
Treasurer@alkiucc.org
Candidate Suggestions Sought for 2021/2022 Church Council and Nominating Committee
It is that time of year when we begin to prepare for the Annual Meeting and elect officers/members for the Church Council. In forming the Pastoral Search Committee, we had such good success for nominations coming from members and friends that we would like to do this again.

In addition to the two available officer positions, Moderator and Vice Moderator, we will have an open position called "At Large," whose role is like a roving reporter, listening to the members and friends of the congregation and communicating with the Council.

We also welcome suggestions for two Nominating Committee candidates to be appointed by the Council.

Submit names to Emily H. or Julia P. and we will follow-up and prepare a slate by April 15.

International Transgender Day of Visibility
March 31

Alki UCC celebrates transgender and non-binary people and acknowledges the determination it takes to live openly and authentically. The Human Rights Campaign website has more.

Happy Passover
March 27 - April 4

Our friends from Kol HaNeshamah and Jews around the world are this week celebrating Passover, one of the most important religious festivals in the Jewish calendar. The Feast of Passover (Pesach in Hebrew) commemorates the liberation of the Children of Israel who were led out of Egypt by Moses. Chag sameach!

Zoom Registration Link for Sunday Worship

You only need to register once for Sunday worship.
You will receive a confirmation email with your own un ique link to join Sunday worship.
For additional assistance, phone or text Tech Deacon Shannon P.
Check for church news and calendar updates at www.alkiucc.org.
Sunday Worship Videos Posted on YouTube