Greetings, beloved siblings!
I'm writing from a sunny porch in Springfield, MA. Taking this moment to give thanks for the technology that allows us to stay connected from any distance and through this pandemic.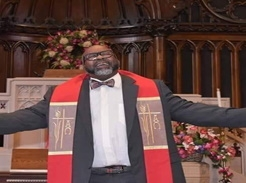 I had supper with some friends from seminary last night and we talked about the joys, challenges and precarious relevance of ministry in this time and space. One of our core acknowledgments was that our religion and denomination were formed with a foundation of imperialism and colonialism and how deeply it's entrenched in how we still do "church."
We, at Alki, are fortunate in many ways. Not the least of which is that our long history is comparatively short. Each of my friends' churches are more than 250 years old!.They struggle with uninterrogated traditions and rituals. Many of their members long to hold tight to the sameness, memories and rituals of the churches of their upbringing AND they wish to be attractive and relevant to new members, younger folks and the community at large. I hear this time and time again, from all over the country. These things are difficult to navigate!
I was joyous to talk about Alki and the work, hopes and dreams of this church. Thank you for being so awesome! And I'm aware that we still have a ways to go before the "what's next" is accomplished. I have every faith that we will get there together and holding close to one another as we wrestle with all that we've known and grown up with and what needs to stay, what might need to shift and what needs to be honored and retired.
I will return a little rested (okay, not really — I'm doing lots of physical labor) and ready to move forward, step by step, with you!
As I prepare our May worship, I'm deeply thoughtful about a potential timeline and preparation for us to have the opportunity to worship together in person. Pray for the church leadership and for each other. It's so hard to be patient and prudent. And it's also important that we do so.
We, the country and the world, are slowly turning this corner together! Please make the time to recognize the creative gifts of COVID distance — and there have been many for folks who are disabled or have other access/mobility concerns. We have an opportunity to be church beyond our walls when we've returned to "normal." I'd go so far as to say, we have that obligation. When we know better, we must do better!
I'm enjoying this time of touching base with former parishioners and I long for the breezy, occasionally rainy energies of Alki! I miss y'all!
Praying with you as we move forward in creating lives of practice, purpose and praise!
May the grace of God, the teachings of Christ and the fire of the Holy Spirit surround, inform and infuse us as we go!
Blessings,
Rev. Louis
Sign Up to be a an Alki UCC Delegate
PNCUCC Annual Meeting April 30 - May 2
Every year, several members of the Alki UCC Faith Community serve as lay delegates to our conference's Annual Meeting.
Council Moderator Emily H invites you to contact her about being a delegate to the online 2021 meeting Friday, April 30 through Sunday, May 2.. Alki UCC will underwrite the $30 registration fee.
Delegate or not, all are invited!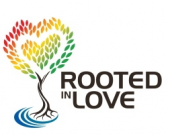 This year's annual meeting theme is "Rooted in Love." All events are online via Zoom.
Come worship with everyone in a candlelight service on Friday evening, April 30. Other engaging, faithful worship will take place on Saturday and Sunday.
Updated information and registration link here.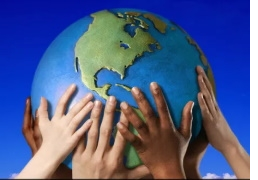 It's actually Earth Week. And it's being streamed live this year, because of course it is.
Check out this website for events and timely resources for action.
And be good to our planet, y'hear!
The Intersectionality of Climate and Racial Justice
From our local Earth Ministry website
"You can't have climate change without sacrifice zones, and you can't have sacrifice zones without disposable people, and you can't have disposable people without racism."
– Hop Hopkins, Director of Strategic Partnerships, Sierra Club
As people of faith, we are called to love our neighbors as ourselves and to put our faith into action for justice. Black Lives Matter. Earth Ministry/Washington Interfaith Power & Light unequivocally condemns racism, police brutality and state-sanctioned violence against Black, Indigenous, Latinx, Asian and other people of color.
Environmental justice is deeply interwoven with social and racial justice. We work toward climate justice because all beings deserve a healthy environment; we strive to preserve our planet for generations to come. The violence of white supremacy strikes at the heart of our vision, and it withers our work toward a sustainable planet.
Systemic issues like corporate power and roadblocks to democracy
place the burden of environmental pollution on Black communities first and hardest. These same systems perpetuate the marginalization and killing of Black people. The disproportionate impact of COVID-19 on Black and Indigenous people, the health disparities of people of color due to pollution, and the significant impact of the climate crisis being felt by these communities are all part of broader institutional racism that permeates our nation's past and present.
The climate crisis is a racial justice crisis. We know we will only achieve an environmentally just future for all when we build a racially just one (emphasis mine).
Here are some immediate ways to help those on the frontlines.
Donate:
• Donate to the Official George Floyd Memorial Fund started by his brother, Philonise Floyd.
• Donate to Black-led groups The People's Institute NW and Creative Justice in Seattle.
• Donate to environmental justice groups Puget Sound Sage and Got Green in Seattle.
• Donate to the all-volunteer, Native-led Navajo & Hopi COVID-19 relief fund and the Washington State Undocumented Workers COVID-19 relief fund.
Act:
• Call for justice for George Floyd, for Breonna Taylor, for Tony McDade, and for Ahmaud Arbery.
• Sign up for updates from the national Movement for Black Lives network.
• Engage with your local Black Lives Matter chapter, such as BLM Seattle-King County.
• 75 Things White People Can Do for Racial Justice
Learn:
• So You Want to Talk about Race by Ijeoma Oluo
• How to Be an Antiracist by Ibram X Kendi
• Me and White Supremacy: Combat Racism, Change the World, and Become a Good Ancestor by Layla Saad
• Between the World and Me by Ta-Nehisi Coates
• White Fragility: Why It's So Hard for White People to Talk about Racism by Robin Diangelo
• Dear Church: A Love Letter from a Black Preacher to the Whitest Denomination in the US by Lenny Duncan
• Justice on Earth: People of Faith Working at the Intersections of Race, Class, and the Environment by Manish Mishra-Marzetti and Jennifer Nordstrom
For secure, online giving through Give Lively, click the blue button.



You can also send your check, made out to "Alki UCC," to: Alki UCC Church Office,
6115 SW Hinds, Seattle, WA 98116

Special Prayers for the family,
friends and communities of Adam Toledo, Ma'hia Bryant, Andrew Brown Jr, Daunte Wright,
Walter Wallace,
Jonathan Price, Jacob Blake, Rayshard Brooks, Manuel Elllis, George Floyd, Elijah McClain, Dreasjon (Sean) Reed, Breonna Taylor, Ahmaud Arbery and the heart-breaking list of African-Americans and other people of color murdered or wounded by police or self-declared vigilantes in our nation over many decades. We mourn with you and we stand for justice and healing.
Special Prayers for all those on the front lines of working to protect us, keep us healthy, sane, grounded, informed, fed and comfortable during the current COVID 19 outbreak: our faith leaders, front-line health care workers, EMTs, police, firefighters, educators, transit bus and rail drivers, farmers, therapists, social workers, shelter operators, engineers, grocery/drug store personnel, caregivers, childcare specialists, pharmacists, custodians, organizations caring for the most vulnerable, sanitation workers, dispatchers and others keeping our supply chains operational, truth-telling journalists and all the many public servants who are so vital to our community.
For those grieving the recent death of a loved one:
Friends and family of Bev C; Charlie H and family; Candace G and family; Ed B and family; Jeff D's cousin Jerry Elder and his wife Tami Elder; Todd S and family; Patty M, family and friends of Bob J, family and friends of Jim C, Kirstin and family; Larry G
Recent hospitalization, illness and other concerns:
Larry G, Dan K, Cinda's sister-in-law, Sue B's friends Mary and Louise, Cindy, Julia P, Jeff and Kirstin's sister-in-law Sue, Sandy and Jim's friend Al, his mom, Sue and friend Kay; Penny M; Kirstin D; Shannon P's father, Rev. Dr. Bill; Verona's younger brother Eric; Julia C's long-time friend Megan; Bonita C; Claire F; Dayle B; Imy P; Kirstin D's father; Don P

For homebound members/friends of Alki UCC: Doris C
Wider World: Prayers for all those affected by the corona virus outbreak; all those suffering from PTSD in the military and around the world; for all those affected by the increasingly cruel and inhumane US immigration policies imposed by the current administration; prayers for fewer guns, for all victims and those affected by gun violence; victims and survivors of extremist violence around the world; migrants seeking refuge around the world, and for those who are trying to help them. The rest of the missing schoolgirls kidnapped by Boko Haram, who remain in our hearts as long as they remain missing. The hungry and homeless, the ill and the addicted, the lost and the lonely; the unemployed.
Worship this Sunday

April 25

at 10:00 am

The Fourth Sunday

of Easter

preaching from the

Alki UCC sanctuary in a live, interactive service


Sermon:
"Dream Big(ger), part 2"
Scripture Readings:
John 10:14-17 and
1st John 3:16-17
adapted from
The Message
Contemporary Voice:
The Lord is my pace setter, I shall not rush. He makes me stop and rest for quiet intervals. He provides me with images of stillness which restore my serenity. He leads me in ways of efficiency through calmness of mind, and his guidance is peace. Even though I have a great many things to accomplish each day, I will not fret, for his presence is here. His timelessness, His all-importance will keep me in balance. He prepares refreshment and renewal in the midst of my activity, by anointing my mind with his oils of tranquility. My cup of joyous energy overflows; surely harmony and effectiveness shall be the fruits of my hours. For I shall walk in the pace of my Lord, and dwell in His house forever.
― Psalm 23, Japanese version (author unknown)
Liturgist:
Emily H
Moment of Ministry:
Mission/Radical Redevelopment
Music Highlights:
Now Thank We
All Our God
Martin Rinkart
Psalm 23, Japanese version (author unknown)
Composed and sung
by Betsy S
For Everyone Born
Erena Murray

Sunday's Order of Worship, including the scripture, is linked here.

"The Book of Joy"




Community Study




Sundays at 5:00 pm




Tuesdays at 2:00 pm




With two more meetings for "The Book of Joy," your reading for this week is pgs 170-305. We are pushing ahead and finishing strong. Hope everyone who has registered is able to join us.

Contact: Julia P or Russ T

Worship and Music
Sunday, May 2 after worship. Contact: Joe

Outreach/Social Justice
Monday, May 3, 6:30 pm
Contact: Cinda

Alki UCC Food Drive/
Call for Men's Casual Clothing
Sunday, May 16
11:00 am to 3:00 pm
Front Courtyard

Trans Flag
on Display
at Alki UCC
Our beloved Building & Grounds team recently hung the trans flag on the front of our church. We love the way our BLM banner is framed by these two flags of liberation and hope.

It comes at an serendipitous time, just as our state legislature passed critical legislation to prevent health insurers from denying coverage for gender affirmation treatment, drawing a stark contrast to the 80+ anti-transgender bills pending across the nation.
"I'm extremely proud of Washington's commitment to protecting our trans family members, friends, neighbors, and co-workers by passing bills like the Gender Affirming Treatment Act," said bill sponsor Sen. Marko Liias. "Trans families are welcomed and supported here in Washington state."
Read the full article here
— Outreach/Social Justice Ministry Team
Call for Cooks!
Westside Interfaith Network (WIN) Lunch
Saturday, May 15
The Westside Interfaith Network provides a hot meal every Saturday in White Center called "The Welcome Table." Alki UCC has been a big supporter of this program over the years.
On Saturday May 15 we team with Admiral UCC to provide the hot meal.
Mark your calendars, choose an easy nutritious casserole, and LMK if you want to be a part of this great program. — Cinda
Zoom Registration Link for Sunday Worship

You only need to register once for Sunday worship.
You will receive a confirmation email with your own un ique link to join Sunday worship.
For additional assistance, phone or text Tech Deacon Shannon P.
Sunday Worship Videos Posted on YouTube
Check for church news and calendar updates at www.alkiucc.org.