Greetings, beloved siblings!
When I woke this morning, I felt a shift in my spirit. It feels like a blend of melancholy and yearning. Something is coming!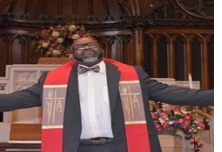 Have you ever felt that way? With a tiny bit of grief for loss of the familiar and a welling up of joy for what is to come. It started in worship on Sunday — there was something about the merging of Alki history with Alki history-in-the-making that raised a praise in me!
What wonderful timing! As we head towards Mother's Day and Pentecost Sunday — times when newness and wonder abound! Buckle up, Alki! We are moving into a new era of serving God and community! Can you feel it?
In this springtime, we plant and nurture our future. We prepare our bodies, hearts, minds and spirits as we would soil that needs to be fertile and enriched. We can celebrate the beauty of roses while admiring and rejoicing for the weeds that persevered to push through concrete in the alleys! Both of these experiences are represented in our congregation!
The world is still a hard place for so many — full of hardship, loss, fear and challenge. And we can no longer pretend that it's a world away. It's right here, at our doorstep AND within our reach to do something about it. Move through the world with your hearts and eyes open! Dream and do, confess and pray, ask and receive!
I'm so grateful to be journeying with you. I rejoice in the gift that God has given me to turn and till with you!
Praying with you as we move forward in creating lives of practice, purpose and praise!
May the grace of God, the teachings of Christ and the fire of the Holy Spirit surround, inform and infuse us as we go!
Blessings,
Rev. Louis
This Weekend:
Sign Up to be a an Alki UCC Delegate
PNCUCC Annual Meeting April 30 - May 2
Every year, several members of the Alki UCC Faith Community serve as lay delegates to our conference's Annual Meeting.
Council Moderator Emily H invites you to contact her TODAY about being a delegate to the online 2021 meeting from tomorrow, Friday, April 30 through Sunday, May 2. Alki UCC will underwrite the $30 registration fee.
Delegate or not, all are invited!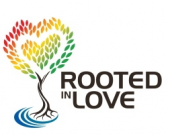 This year's annual meeting theme is "Rooted in Love." All events are online via Zoom.
Come worship with everyone in a candlelight service TOMORROW, April 30. Other engaging, faithful worship will take place on Saturday and Sunday.
Updated information and registration link here.
The Covid Committee met on Wednesday to discuss whether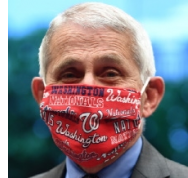 and how we could resume church services in the Sanctuary.

Based on the likelihood that King County will regress to Phase 2, due to increasing cases of Covid-19, and out of an abundance of care, we are NOT making plans for returning yet. We will keep watching — and hoping! Stay well and stay tuned.
— Kristin

EIGHTEEN life saving bills

on the Governor's desk.

Demand. He. Sign.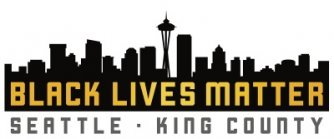 Every single system and institution that Black people in this country interact with on a daily basis -including in Washington state- was designed to enforce—not end, our oppression.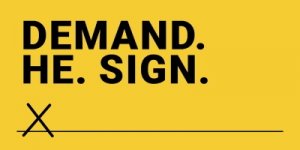 We're not asking to live; we demand it.
We're not asking for change; we make it.
This is Reparations for Black Lives.
SIGN. EVERY. BILL. (Click Action Box Below)

The Bills
HB 1044 - Make pathways to post-prison education
HB 1088 - Transparency on police misconduct and complaints
HB 1113 - Support student success
HB 1140 - Juvenile right to counsel
HB 1194 - Strengthen parent-child visitation
HB 1225 - Create school-based health centers
HB 1227 - Protect kids. Support families.
HB 1267 - Mandate statewide independent police investigations
HB 1295 - Education EQUITY in juvenile institutions
HB 1297 - Tax Credit for Working Families
HB 1342 - Feed ALL Washington students
HB 1399 - Right to work post-incarceration
HB 1425 - Access to higher education NOW
SB 5135 - NO unlawful summoning of police
SB 5160 - Emergency tenant protections
SB 5259 - Collect data on COPS
SB 5293 - SUPPORT, don't criminalize mental health
SB 5405 - Racial equity analyses on ALL legislation
Special Prayers for the family,
friends and communities of Adam Toledo, Ma'hia Bryant, Andrew Brown Jr, Daunte Wright,
Walter Wallace,
Jonathan Price, Jacob Blake, Rayshard Brooks, Manuel Elllis, George Floyd, Elijah McClain, Dreasjon (Sean) Reed, Breonna Taylor, Ahmaud Arbery and the heart-breaking list of African-Americans and other people of color murdered or wounded by police or self-declared vigilantes in our nation over many decades. We mourn with you and we stand for justice and healing.
Special Prayers for all those on the front lines of working to protect us, keep us healthy, sane, grounded, informed, fed and comfortable during the current COVID 19 outbreak: our faith leaders, front-line health care workers, EMTs, police, firefighters, educators, transit bus and rail drivers, farmers, therapists, social workers, shelter operators, engineers, grocery/drug store personnel, caregivers, childcare specialists, pharmacists, custodians, organizations caring for the most vulnerable, sanitation workers, dispatchers and others keeping our supply chains operational, truth-telling journalists and all the many public servants who are so vital to our community.
For those grieving the recent death of a loved one:
Friends and family of Bev C; Charlie H and family; Candace G and family; Ed B and family; Jeff D's cousin Jerry Elder and his wife Tami Elder; Todd S and family; Patty M, family and friends of Bob J, family and friends of Jim C, Kirstin and family; Larry G
Recent hospitalization, illness and other concerns:
Larry G, Dan K, Cinda's sister-in-law, Sue B's friends Mary and Louise, Cindy, Julia P, Jeff and Kirstin's sister-in-law Sue, Sandy and Jim's friend Al, his mom, Sue and friend Kay; Penny M; Kirstin D; Shannon P's father, Rev. Dr. Bill; Verona's younger brother Eric; Julia C's long-time friend Megan; Bonita C; Claire F; Dayle B; Imy P; Kirstin D's father; Don P

For homebound members/friends of Alki UCC: Doris C
Wider World: Prayers for all those affected by the corona virus outbreak; all those suffering from PTSD in the military and around the world; for all those affected by the increasingly cruel and inhumane US immigration policies imposed by the current administration; prayers for fewer guns, for all victims and those affected by gun violence; victims and survivors of extremist violence around the world; migrants seeking refuge around the world, and for those who are trying to help them. The rest of the missing schoolgirls kidnapped by Boko Haram, who remain in our hearts as long as they remain missing. The hungry and homeless, the ill and the addicted, the lost and the lonely; the unemployed.
For secure, online giving through Give Lively, click the blue button.



You can also send your check, made out to "Alki UCC," to: Alki UCC Church Office,
6115 SW Hinds, Seattle, WA 98116

Worship this Sunday

May 2

at 10:00 am

The Fifth Sunday

of Easter

Communion Sunday

Rev. Louis J. Mitchell

Alki UCC sanctuary in a live, interactive service




Please prepare your own Bread & Cup for at home worship.

Sermon:


"A Family Tree"


Scripture Readings:


Psalms 22:25-31 and John 15:1-8




adapted from


The Message
Contemporary Voice:


"Motherhood saved my life and provided reason in the middle of my chaos.




It gave me the opportunity to show the world that I could still love in-spite of my circumstances. I will forever be grateful for my babies and I vow to teach them love and acceptance in a world where that seem oh so rare."


— Octavia Yaz-mine Lewis
Liturgist:


Kim B


Moment of Ministry:


Personnel


Music Highlights:
For Everyone Born
Shirley Erena Murray
Sanctuary
John W. Thompson and Randy Scruggs
We Are Family
Recorded by The Sisters Sledge
Bernard Edwards and
Nile Rodgers
Bind Us Together
Bob Gillman



Sunday's Order of Worship, including the scripture, is linked here.



Photo Friday
Call for Pix
Send in your pictures for our weekly showcase of images that speak to your heart, tickle your fancy, inspire, amuse, instruct or just because.

Email pictures to the church office (only one or two per email, please). .
Worship and Music
This Sunday, May 2 after service. Contact Joe



"The Book of Joy"




Community Study




Sunday at 5:00 pm




Tuesday at 2:00 pm


Contact: Julia P or Russ T

Outreach/Social Justice
Monday, May 3, 6:30 pm
Contact: Cinda

Alki UCC Food Drive/
Call for Men's Casual Clothing
Sunday, May 16
11:00 am to 3:00 pm
Front Courtyard

Call for Cooks!
Westside Interfaith Network (WIN) Lunch
Saturday, May 15
WIN provides a hot meal every Saturday in White Center called "The Welcome Table." Alki UCC is a big supporter..
On Saturday May 15 we team with Admiral UCC to provide the hot meal.
So choose an easy nutritious casserole and LMK if you can be a part of this great program.
— Cinda
Liberation UCC
Workshop & Discussion
Saturday, May 1
at 11 am
Zoom Registration Link for Sunday Worship

You only need to register once for Sunday worship.
You will receive a confirmation email with your own un ique link to join Sunday worship.
Sunday Worship Videos Posted on YouTube
Check for church news and calendar updates at www.alkiucc.org.