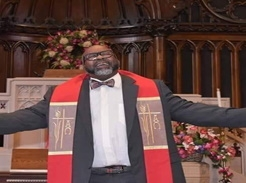 Greetings beloved ones! I'm still soaring from the invited winds and fire of Pentecost!
As we head into a new month, with so much going on in the life of the church, I'm reminded to take time to breathe and reflect. Doing is so much easier than sitting in quiet reflection. Toggling between tasks seems to be a huge part of the makeup of change agents.
But taking inventory, sitting in a receptive spirit is also an important part of the task — one that I constantly wrestle with. There is a poem, posted on the wall next to my desk, that I read often to remind me. I'll share it with you this week:
Now I Become Myself

Now I become myself. It's taken
Time, many years and places;
I have been dissolved and shaken,
Worn other people's faces,
Run madly, as if Time were there,
Terribly old, crying a warning,
"Hurry, you will be dead before —"
(What? Before you reach the morning?
Or the end of the poem is clear?
Or love safe in the walled city?)
Now to stand still, to be here,
Feel my own weight and density!
The black shadow on the paper
Is my hand; the shadow of a word
As thought shapes the shaper
Falls heavy on the page, is heard.
All fuses now, falls into place
From wish to action, word to silence,
My work, my love, my time, my face
Gathered into one intense
Gesture of growing like a plant
As slowly as the ripening fruit
Fertile, detached, and always spent,
Falls but does not exhaust the root,
So all the poem is, can give,
Grows in me to become the song;
Made so and rooted so by love.
Now there is time and Time is young.
O, in this single hour I live
All of myself and do not move.
I, the pursued, who madly ran,
Stand still, stand still, and stop the sun!
With these powerful words, I encourage us all to take a moment, take some breaths and then press forward to our calling together!
May the grace of God, the teachings of Christ and the fire of the Holy Spirit surround, inform and infuse us as we go!
*For Your Reference
June 13 is Stewardship Sunday!
Read your email! We sent out a launch message for Alki UCC's

2021/2022 Stewardship campaign, which you should have received yesterday.

We're also sending out a good, old-fashioned snailmail with a print pledge card next week.

In the meantime, you can make your pledge online by filling out the handy form linked here.

Annual Meeting of the Congregation
Sunday, June 27 at 10:00 am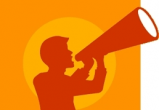 Join us via Zoom for a brief worship service, followed by our Annual Meeting, when we will discuss and pass the 2021/2022 budget and elect the next slate of Council Officers and Ministry Team representatives.

Council Moderator Emily H would like you to know that the Alki United Church of Christ Bylaws are available in advance.

The Bylaws include the Purpose Statement and the Vision Statement accepted last Fall, as well as the addition of the word "virtual" as one of the venues for congregational meetings. Please contact the church office if you would like to have the document sent to you.

Faith Action Network (FAN) Online Spring Summit June 6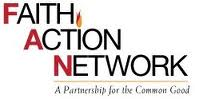 Alki United Church of Christ is a member of the Faith Action Network (FAN), a powerhouse advocacy group of diverse faith communities working to promote justice across our state.
FAN's second virtual Spring Summit is Sunday June 6. I attended on May 23, when I suggested the following list of concerns for legislative advocacy:
• Elimination of Cash Bail
• Implementing curriculum of the true history of the US in our public schools (along the lines of the 1619 Project and Critical Race Theory), to be taught at all grade levels
• At the local level, to change how Seattle public schools are funded by local neighborhood tax dollars (this creates systemic racism). Instead, city tax dollars should be equally distributed across all schools in all neighborhoods.
What is weighing heavy on your mind ... there's still time to take action. Sign up for June 6 from 2:00 to 4:00 pm and have your thoughts heard! Register here.
— Cinda
Dear. God. Special prayers for the victims and all those affected by yesterday's mass shooting in San Jose.

Continuing Prayers of Peace and Healing

for all those affected by the recent violence in Palestine and Israel.

Prayers for Healing and Support for

the people of India as they face unfathomable trauma and loss during the current Covid crisis.



Special Prayers for the family, friends and communities of Ronald Greene, Andrew Brown Jr, Adam Toledo, Ma'hia Bryant, Andrew Brown Jr, Daunte Wright, Walter Wallace, Jonathan Price, Jacob Blake, Rayshard Brooks, Manuel Elllis, George Floyd, Elijah McClain, Dreasjon (Sean) Reed, Breonna Taylor, Ahmaud Arbery and the heart-breaking list of African-Americans and other people of color murdered or wounded by police or self-declared vigilantes in our nation over many decades. We mourn with you and we stand for justice and healing.



Special Prayers for all those on the front lines of working to protect us, keep us healthy, sane, grounded, informed, fed and comfortable during the current COVID 19 outbreak: our faith leaders, front-line health care workers, EMTs, police, firefighters, educators, transit bus and rail drivers, farmers, therapists, social workers, shelter operators, engineers, grocery/drug store personnel, caregivers, childcare specialists, pharmacists, custodians, organizations caring for the most vulnerable, sanitation workers, dispatchers and others keeping our supply chains operational, truth-telling journalists and all the many public servants who are so vital to our community.



For those grieving the recent death of a loved one:
Friends and family of Bev C; Charlie H and family; Candace G and family; Ed B and family; Jeff D's cousin Jerry Elder and his wife Tami Elder; Todd S and family; Patty M, family and friends of Bob J, family and friends of Jim C, Kirstin and family; Larry G

Recent hospitalization, illness and other concerns:


Larry G, Dan K, Cinda's sister-in-law, Sue B's friends Mary and Louise, Cindy, Julia P, Jeff and Kirstin's sister-in-law Sue, Sandy and Jim's friend Al, his mom, Sue and friend Kay; Penny M; Kirstin D; Shannon P's father, Rev. Dr. Bill; Verona's younger brother Eric; Julia C's long-time friend Megan; Bonita C; Claire F; Dayle B; Imy P; Kirstin D's father; Don P

For homebound members/friends of Alki UCC: Doris C


Wider World: Prayers for all those affected by the corona virus outbreak; all those suffering from PTSD in the military and around the world; for all those affected by the increasingly cruel and inhumane US immigration policies imposed by the current administration; prayers for fewer guns, for all victims and those affected by gun violence; victims and survivors of extremist violence around the world; migrants seeking refuge around the world, and for those who are trying to help them. The rest of the missing schoolgirls kidnapped by Boko Haram, who remain in our hearts as long as they remain missing. The hungry and homeless, the ill and the addicted, the lost and the lonely; the unemployed.

Sunday Worship Videos Posted on YouTube
For secure, online giving through Give Lively, click the blue button.




You can also send your check, made out to "Alki UCC," to: Alki UCC Church Office
6115 SW Hinds
Seattle, WA 98116

Worship this Sunday

May 30

at 10:00 am

Trinity Sunday





Rev. Louis J. Mitchell


preaching live

from the Alki UCC Sanctuary




Sermon:
"Finding Your Yes!"
Scripture Readings:
Isaiah 6:7-8
(The Message)
Romans 8:12-17
(adapted from
The Message)
Contemporary Voice:
"As our son approaches his 21st birthday I find myself reflecting on the concept of enough; have I given him enough time, enough modeling of values, enough focus on the things that really matter so as to equip him to move through the world successfully. Some days I am not sure of the answer but what I can say that parenting has taught me is the value of bringing myself into each moment whether in laughter, anger, sadness or quiet contemplation and in doing that I hope he has gotten enough."
– Carol Stewart
Liturgist:


Emily H


Moment of Ministry:
Worship Logistics
Rod P



Sunday's Order of Worship, including the scripture text, is linked here.



100 Years of Slavery in the United States
Today at 3:00 pm
Contact: Cinda S

Worship and Music Team Meeting
Sunday, June 6 after worship
Contact: Joe M

Stewardship Sunday
June 13
Contact: Gary G

Annual Meeting of the Congregation
Sunday, June 27
at 10:00 am
Contact: Emily H

Message on Reopening from
Conference Minister Rev. Mike Denton
As we begin more in-depth conversations about when we should come back together as a congregation in the sanctuary, conference minister, Rev. Mike Denton, sent around an email providing good food for thought.
Click here to read his thoughts and insights.
Call for Church Council Nominations
The Nominating Committee is searching for a "few good folks" willing to serve Alki UCC during the 2021-2022 term. Church Council elections are scheduled for June 27 and so far the Ballot looks like this:



Moderator: Joe M


Vice Moderator:




Shannon P


Treasurer: Gary G


Worship/Logistics:




Kirstin D


Nominating Committee: Jeff D



We are seeking nominations for:


♦ Worship and Music
♦ At-Large and
♦ Nominating

Please contact Emily H or Julia P to nominate yourself or another!

Photo Friday
Call for Pix
Send in your pictures for our weekly showcase of images that speak to your heart, tickle your fancy, inspire, amuse, instruct or just because.

Email pictures to the church office (only one or two per email, please). .
Zoom Registration Link for Sunday Worship

You only need to register once for Sunday worship.
You will receive a confirmation email with your own un ique link to join Sunday worship.
Check for church news and calendar updates at www.alkiucc.org.