Greetings, fellow Alki UCC folks: Greetings Dreamers!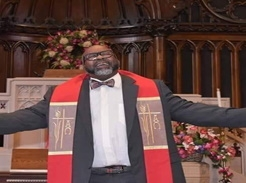 This week is Stewardship Sunday! I'm excited about it! I hope you are too! Nothing beats a joyful giver!
This week I want to share my joy and exuberance with you. I'm not fired up because I'm naturally a chipper person – though I do tend to lean towards upbeat. I'm excited because I can feel our closeness to the "starting line" of a new beginning.
Y'all have done the work to craft a blueprint of the possibilities. Now we begin to plan our return to the Sanctuary and roll up our sleeves to flesh out what we need, what we need to do and begin to get some tasks rolling.
Admittedly, I'm not a handy person, so I'm pulling from the experiences of others. Have you ever built something? You had an idea of what you wanted and what you wanted it to look like, what function you wanted it to perform, what materials would allow it to function and to last. You look at what's available, maybe make adjustments for seasonal conditions or other things that you might not have thought of. You have a design and make a budget and timeline. You find an appropriate workspace and set aside the time to do the work. You make sure you have the right tools and lighting.
This is my longwinded way of saying that having an idea, in this case our future story, is just a beginning. We now get to do all the prep work to make this dream a reality!
Let's set our minds and hearts to the work ahead. Believing in each other, bringing our time, talent and treasures, trusting Divine Source to guide and provide! I am overcome with joy at being with you and being a part of you. I was just on a panel and talking about what Alki UCC is doing and seeing as our future story in ministry and service!
I've been with you for just over three months now and every week feels like a gift. Thank you for allowing me to be a part of the dream that you've dreamt. I'm deeply grateful.
May the grace of God, the teachings of Christ and the fire of the Holy Spirit surround, inform and infuse us as we go!
Blessings,
Rev. Louis
June 13 is Stewardship Sunday!
June 13 is Stewardship Sunday! This is the date by which we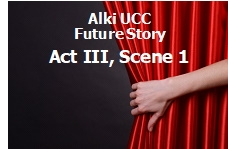 hope that everyone has submitted their pledge for Alki's 2021-22 fiscal year. Most of the people receiving this newsletter also received a packet via the US mail this week with a booklet telling our story, a mail-in pledge card and a pre-addressed, stamped envelope.
Thanks to all who have already sent in your pledge!
If not, please either fill out and mail back the printed card, or pledge securely online via the Alki UCC website.
Why are "Stewardship" and "Pledging" important? Let's back up to the 10,000-foot view.
When those who were trying to discredit Jesus asked Him to name the greatest commandment, His two-part answer was crystal clear:
Love the Lord thy God with all your heart, body, mind and strength; and Love thy neighbor as thyself.
Alki UCC's embrace of this greatest of all commandments is embodied in our Mission Statement, challenging us with "Sharing God's Love with each other and the world."
We all know that "The Church" or "The Body of Christ" in this world is composed of people, not buildings or manmade institutions. So why do our buildings and institutions matter? The answer is pretty simple. They only matter insomuch as they help us carry out God's commandments. The physical building gives us a place to gather together as community … to worship, pray, learn and share in each other's lives. Alki's "institutions" are our Ministry teams and committees, which we've structured to help us be more effective, individually and collectively.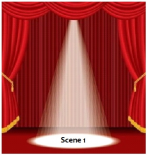 At its core, "Stewardship" is also pretty simple. It's about supporting the infrastructure that we as "The Church" have found most helpful in carrying out our Mission. Creating a place to sing, cry, laugh and worship together. A place where our efforts can combine to serve all of God's people. A place where all are welcome. A place where we can continue asking what the Lord requires of us.
Alki spent most of 2019-20 working through the Hope Partnership: New Beginnings process in an effort to answer that last question: What does the Lord require of us now? The answer we heard collectively is told beautifully in our Future Story, which envisions the Alki UCC property as a home we share with different groups and faith organizations working toward our common goal of sharing God's love.
Stewardship matters because it puts us on the firm foundation that allows us to carry out our Mission. To live into God's commandments and calling.
Please return your pledge card, either by mail or online, by this Sunday, June 13.
As in the past, we'd like to get replies from everyone even if you are not able to commit to ongoing financial support this year. We know that everyone will do what they are able, and that together we will answer the call to be The Church.
Your 2021 Stewardship Team:
Gary Gesellchen
Julia Chase
Shannon Peterson

Annual Meeting of the Congregation
Sunday, June 27 at 10:00 am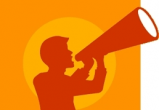 Join us via Zoom for a brief worship service, followed by our Annual Meeting, when we will discuss and pass the 2021/2022 budget and elect the next slate of Council Officers and Ministry Team representatives.

Council Moderator Emily H would like you to know that the Alki United Church of Christ Bylaws are available in advance.

The Bylaws include the Purpose Statement and the Vision Statement accepted last Fall, as well as the addition of the word "virtual" as one of the venues for congregational meetings. Please contact the church office if you would like to have the document sent to you.

"Summer Seeding: Food, Fellowship & Study"
As we develop plans to reopen the sanctuary for in-person worship this fall, we will continue worshiping together online throughout the summer with our regular 10:00 am Sunday service via Zoom.

Rev. Louis and the Worship & Music team are excited to announce initial plans for (in-person!!) weekly Wednesday-evening outdoor gatherings on the church grounds from July 21 through August 25 at 6:00 pm.

We're still working on the details, but you can look forward to worship, study, fellowship and food. Did we mention "in-person?!"

Please plan to join us and … stay tuned!

(Note: all health/safety COVID guidelines will be observed) — Joe M

Sunday Worship Videos Posted on YouTube
For secure, online giving through Give Lively, click the blue button.




You can also send your check, made out to "Alki UCC," to: Alki UCC Church Office
6115 SW Hinds
Seattle, WA 98116

Special Prayers for the family,
friends and communities of Ronald Greene, Andrew Brown Jr, Adam Toledo, Ma'hia Bryant, Andrew Brown Jr, Daunte Wright,
Walter Wallace,
Jonathan Price, Jacob Blake, Rayshard Brooks, Manuel Elllis, George Floyd, Elijah McClain, Dreasjon (Sean) Reed, Breonna Taylor, Ahmaud Arbery and the heart-breaking list of African-Americans and other people of color murdered or wounded by police or self-declared vigilantes in our nation over many decades. We mourn with you and we stand for justice and healing.
Special Prayers for all those on the front lines of working to protect us, keep us healthy, sane, grounded, informed, fed and comfortable during the current COVID 19 outbreak: our faith leaders, front-line health care workers, EMTs, police, firefighters, educators, transit bus and rail drivers, farmers, therapists, social workers, shelter operators, engineers, grocery/drug store personnel, caregivers, childcare specialists, pharmacists, custodians, organizations caring for the most vulnerable, sanitation workers, dispatchers and others keeping our supply chains operational, truth-telling journalists and all the many public servants who are so vital to our community.
For those grieving the recent death of a loved one:
Friends and family of Bev C; Charlie H and family; Candace G and family; Ed B and family; Jeff D's cousin Jerry Elder and his wife Tami Elder; Todd S and family; Patty M, family and friends of Bob J, family and friends of Jim C, Kirstin and family; Larry G
Recent hospitalization, illness and other concerns:
Larry G, Dan K, Cinda's sister-in-law, Sue B's friends Mary and Louise, Cindy, Julia P, Jeff and Kirstin's sister-in-law Sue, Sandy and Jim's friend Al, his mom, Sue and friend Kay; Penny M; Kirstin D; Shannon P's father, Rev. Dr. Bill; Verona's younger brother Eric; Julia C's long-time friend Megan; Bonita C; Claire F; Dayle B; Imy P; Kirstin D's father; Don P

For homebound members/friends of Alki UCC: Doris C
Wider World: Prayers for all those affected by the corona virus outbreak; all those suffering from PTSD in the military and around the world; for all those affected by the increasingly cruel and inhumane US immigration policies imposed by the current administration; prayers for fewer guns, for all victims and those affected by gun violence; victims and survivors of extremist violence around the world; migrants seeking refuge around the world, and for those who are trying to help them. The rest of the missing schoolgirls kidnapped by Boko Haram, who remain in our hearts as long as they remain missing. The hungry and homeless, the ill and the addicted, the lost and the lonely; the unemployed.
Worship this Sunday

June 13

at 10:00 am

Stewardship Sunday

Rev. Louis J. Mitchell



Sermon:
"Who Me?!"
Scripture Readings:
Samuel 15:34-16:13
(The Message)
Mark 4:30-32 (adapted from The Message)
Contemporary Voice:
"You're braver than you believe, stronger than you seem and smarter than you think."
– A. A. Milne in the voice of Christopher Robin
Liturgist: Charlie H

Music Highlights:
Amazing Grace
(My Chains Are Gone) Chris Tomlin
Elijah Rock
Sung by the Alki UCC Choir
Third Hymn:
God's Eye is on the Sparrow
Charles Gabriel
and Villa Martin
Introduced by Bonita C

Sunday's Order of Worship, including the scripture text, is linked here.

Food/Men's Casual Clothing Drive
Sunday, June 20
11:00 am to 3:00 pm
Front courtyard

Annual Meeting of the Congregation
Sunday, June 27
at 10:00 am
Contact: Emily H

Class Recap: The History of Slavery in the US
Ten of us gathered twice last month to explore the "History and Impact of Slavery in the United States" with our own Joe Aprile. The online class was an excellent follow-up to our reading of Isabel Wilkerson's Caste: The Origins of our Discontents and a necessary step in our exploration of white supremacy and privilege.
The divisive and oppressive societal legacy of 400+ years of slavery was our focus. During our first lesson, Joe laid the groundwork with a historical overview of enslavement throughout ancient civilization and America's early slave trade. We learned about the function of enslavement as a means for the United States to grow its wealth with free labor, the promise and betrayal of the post-Civil War Reconstruction Period, the rise of Jim Crow laws and the Klan, the 13th and 14th Constitutional Amendments, and the ever present through-line of violence and oppression that BIPOC people live under today.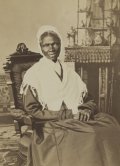 Our second lesson paid tribute to the mighty voices of courage and conviction -- Sojourner Truth (pictured above), Ida B. Wells, George Washington Williams, John Lewis and other inspiring heroes who persevered against great opposition to speak truth to white power.
The course material and other resources are available for anyone to learn and explore, including movies, documentaries and a reading list. We plan to re-offer this important course in the fall when we can meet in person. We hope you'll join us!
Class Materials Linked Here
— The Outreach Team
PNCUCC June Packet Now Online
Read the latest news and features from our regional conference, including:

General Synod
Conference Calendar
Basecamp Training
Stewardship Reflection
Tri-Conference Climate Summit
and more!

Photo Friday
Call for Pix
Send in your pictures for our weekly showcase of images that speak to your heart, tickle your fancy, inspire, amuse, instruct or just because.

Email pictures to the church office (only one or two per email, please). .
Zoom Registration Link for Sunday Worship

You only need to register once for Sunday worship.
You will receive a confirmation email with your own un ique link to join Sunday worship.
Check for church news and calendar updates at www.alkiucc.org.