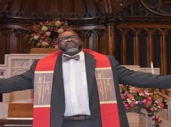 I've just returned from a four-day retreat with a group of men — extraordinary men — many of whom are parents. Some of them became fathers after transition, some gave birth to their children and may or may not identify as fathers.
Father's Day and elevation/worship of father figures, especially in a religious setting, can be a challenge. I've heard far too many stories of trauma and abuse at the hands of fathers, grandfathers, uncles and male clergy to have "Happy Father's Day" be a benign pronouncement.
I'm not saying that all fathers and father figures are abusive or untrustworthy. Nor am I saying that everyone who does harm or abuses is a man. I am saying that offering "God, the father" to someone seeking love and wholeness from the church and also recovering from church and/or father trauma isn't a gift to them.
But we, in modernity, have the choice to both celebrate individuals and to acknowledge harm done.
So, on this week I want to acknowledge and say thank you to all who are dads, all who have stood in the gap for absent dads and to hold gently all who are recovering from dad trauma.
As we move forward together, I am excited that we get to be the village that parents this new chapter together! Each of us bringing our gifts and callings, putting our hurts and trauma on the altar for healing and prayer and letting our Holy Spirit imaginations run free!
May the grace of God, the teachings of Christ and the fire of the Holy Spirit surround, inform and infuse us as we go!
Blessings,
Rev. Louis
Stewardship: Call for Pledges!
Thanks to all who have already sent in your pledge!

If not, please either fill out and mail back the printed card you may have received in the mail, or pledge securely online via the Alki UCC website.

How to Donate:
♦ Set up payments through your bank or credit union's automatic Bill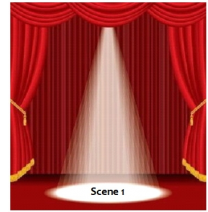 Pay system. You can probably do that online with a few simple clicks.
♦ Mail checks made out to "Alki UCC" to 6115 SW Hinds, Seattle, WA 98116
♦ Make secure, online donations via the donate button on our website's home page: alkiucc.org
♦ Write "alkiucc" in the message of a text and address to 44321. You will receive a return text with a donations link.

Thank you!

Food/Men's Casual Clothing Donations Drive
this Sunday June 20
11:00 am to 3:00 pm
Outside in the Hinds Street courtyard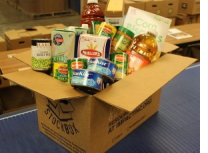 Recommended:
Non-perishable food items including canned meat/soup/fruit (pop-top cans recommended), rice, noodles, peanut butter, oats, toilet paper; diapers, Similac formula, baby wipes, can openers, cleaning supplies, hand sanitizer. clearly labeled packets of pet food, etc.

Donations of Men's Casual/Work Clothes are also being taken, as well as NEW socks — the clothing item most requested by our neighbors experiencing homelessness.

Cinda can always use some extra help, especially around 3:00 pm to help bring the donations inside.

Alki UCC's Summer food/clothing drives continue on Sundays July 11
and August 15.

Annual Meeting of the Congregation
Sunday, June 27 at 10:00 am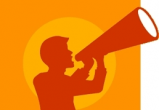 Join us via Zoom for a brief worship service, followed by our Annual Meeting, when we will discuss and pass the 2021/2022 budget and elect the next slate of Council Officers and Ministry Team representatives.

Council Moderator Emily H would like you to know that the Alki United Church of Christ Bylaws are available in advance.

The Bylaws include the Purpose Statement and the Vision Statement accepted last Fall, as well as the addition of the word "virtual" as one of the venues for congregational meetings. Please contact the church office if you would like to have the document sent to you.

Pastoral Search Committee Report
Alki UCC is in transition and will be seeking a pastor to share, help and guide us, on a three-quarter time basis, for a specific time period. During our first seven meetings, the Pastoral Search Committee's priority has been to develop a congregational survey — an important first step in the process to identify and call a Designated Pastor. What are the essential qualities that define the type of minister Alki UCC needs to best implement our future story?
The survey has five important parts: A Review of our Future Story, Professional Skills of Our Next Pastor, Expectations of Our Next Pastor, Strengths and Weaknesses of Our Congregation, and some Personal information which will be helpful to any interested Pastor. Stay tuned for survey details.
Thank you for your time and input to help Alki UCC pursue its Future Story with the Designated Pastor that best fits our needs.
— Lisa D, Emily H, Julia P, Vicky S, Cinda S, Russ T
Alki UCC Communications Covenant
Now Online
As we approach our future, and hopefully, increase communication, the Council would like everyone to review this document as a reminder to have positive and proactive discussions. Thank you.

Link to Communications Covenant here

"Summer Seeding: Food, Fellowship & Study"
As we develop plans to reopen the sanctuary for in-person worship this fall, we will continue worshiping together online throughout the summer with our regular 10:00 am Sunday service via Zoom.

Rev. Louis and the Worship & Music team are excited to announce initial plans for (in-person!!) weekly Wednesday-evening outdoor gatherings on the church grounds from July 21 through August 25 at 6:00 pm.

We're still working on the details, but you can look forward to worship, study, fellowship and food. Did we mention "in-person?!"

Please plan to join us and … stay tuned!

(Note: all health/safety COVID guidelines will be observed) — Joe M

For secure, online giving through Give Lively, click the blue button.




You can also send your check, made out to "Alki UCC," to: Alki UCC Church Office
6115 SW Hinds
Seattle, WA 98116

Special Prayers for the family,
friends and communities of Ronald Greene, Andrew Brown Jr, Adam Toledo, Ma'hia Bryant, Andrew Brown Jr, Daunte Wright,
Walter Wallace,
Jonathan Price, Jacob Blake, Rayshard Brooks, Manuel Elllis, George Floyd, Elijah McClain, Dreasjon (Sean) Reed, Breonna Taylor, Ahmaud Arbery and the heart-breaking list of African-Americans and other people of color murdered or wounded by police or self-declared vigilantes in our nation over many decades. We mourn with you and we stand for justice and healing.
Special Prayers for all those on the front lines of working to protect us, keep us healthy, sane, grounded, informed, fed and comfortable during the current COVID 19 outbreak: our faith leaders, front-line health care workers, EMTs, police, firefighters, educators, transit bus and rail drivers, farmers, therapists, social workers, shelter operators, engineers, grocery/drug store personnel, caregivers, childcare specialists, pharmacists, custodians, organizations caring for the most vulnerable, sanitation workers, dispatchers and others keeping our supply chains operational, truth-telling journalists and all the many public servants who are so vital to our community.
For those grieving the recent death of a loved one:
Friends and family of Bev C; Charlie H and family; Candace G and family; Ed B and family; Jeff D's cousin Jerry Elder and his wife Tami Elder; Todd S and family; Patty M, family and friends of Bob J, family and friends of Jim C, Kirstin and family; Larry G
Recent hospitalization, illness and other concerns:
Larry G, Dan K, Cinda's sister-in-law, Sue B's friends Mary and Louise, Cindy, Julia P, Jeff and Kirstin's sister-in-law Sue, Sandy and Jim's friend Al, his mom, Sue and friend Kay; Penny M; Kirstin D; Shannon P's father, Rev. Dr. Bill; Verona's younger brother Eric; Julia C's long-time friend Megan; Bonita C; Claire F; Dayle B; Imy P; Kirstin D's father; Don P

For homebound members/friends of Alki UCC: Doris C
Wider World: Prayers for all those affected by the corona virus outbreak; all those suffering from PTSD in the military and around the world; for all those affected by the increasingly cruel and inhumane US immigration policies imposed by the current administration; prayers for fewer guns, for all victims and those affected by gun violence; victims and survivors of extremist violence around the world; migrants seeking refuge around the world, and for those who are trying to help them. The rest of the missing schoolgirls kidnapped by Boko Haram, who remain in our hearts as long as they remain missing. The hungry and homeless, the ill and the addicted, the lost and the lonely; the unemployed.
Worship this Sunday

June 20

at 10:00 am

Father's Sunday





Rev. Louis J. Mitchell





Sermon:
"Getting 'Swole' in Faith!"
Scripture Readings:
Job 38:1-11
(The Message, adapted)
2 Corinthians 6:1-13
(The Message)
Contemporary Voice:
"The will of God will never take you,
Where the grace of God cannot keep you.
Where the arms of God cannot support you,
Where the riches of God cannot supply your needs,
Where the power of God cannot endow you.

The will of God will never take you,
Where the spirit of God cannot work through you,
Where the wisdom of God cannot teach you,
Where the army of God cannot protect you,
Where the hands of God cannot mold you.

The will of God will never take you,
Where the love of God cannot enfold you,
Where the mercies of God cannot sustain you,
Where the peace of God cannot calm your fears,
Where the authority of God cannot overrule for you.

The will of God will never take you,
Where the comfort of God cannot dry your tears,
Where the Word of God cannot feed you,
Where the miracles of God cannot be done for you,
Where the omnipresence of God cannot find you."
— Author unknown



Sunday's Order of Worship, including the scripture text, is linked here.





After Worship:


Food/Men's Casual Clothing Drive
Sunday, June 20
11:00 am to 3:00 pm
Front courtyard


Outreach/Social Justice
Team Meeting
In-Person & via Zoom
Tuesday, June 22, 7 pm
Contact: Cinda S

Annual Meeting of the Congregation
Sunday, June 27
at 10:00 am
Contact: Emily H

Outreach/Social
Justice Meeting
Tuesday, June 22, 7 pm
Nancy H Home

Hey! We're having our first in-person meeting. In the continuing priority of public health and safety, anyone who has been vaccinated against COVID-19 is welcome to join us in person. Zoom participation is also offered for all.

Starting a dialogue with the Duwamish Tribe tops our agenda, and we will also do a deeper dive into how we can manifest our Mission and Future Story — What is ahead for us?

Please contact me for meeting details or if you have any questions.

Thanks! — Cinda

This Saturday, June 19
We have a new national holiday .. Woooo hoooo!



From the Wiki:
Juneteenth (also known as Juneteenth National Independence Day, Freedom Day, Jubilee Day, Liberation Day, and Emancipation Day) is a holiday celebrating the emancipation of African-Americans who had been enslaved in the United States.

About time, eh?!


June 20 is World Refuge Day
Together we heal, learn and shine.



The United Nations invites you to celebrate World Refugee Day and support refugees across the globe.

Sunday Worship Videos Posted on YouTube
Zoom Registration Link for Sunday Worship

You only need to register once for Sunday worship.
You will receive a confirmation email with your own un ique link to join Sunday worship.
Check for church news and calendar updates at www.alkiucc.org.