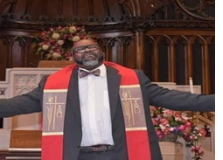 Greetings Dreamers!
I hope that you've been especially good to yourselves over the course of this heatwave! I spent many moments giving thanks for shelter and fans (and shopping for air conditioners)!
I also spent a little time thinking about embodiment. Because I have a condition that doesn't function well in extreme heat or cold, I've been less than my usual happy, active self. But it got me thinking about those of us that have conditions or have aged and our bodies don't do all the things we've enjoyed or even taken for granted.
Aging is like a rose — absolutely beautiful, magnificent and thorny! Maybe you remember times when you could go all day or night and bounce back up in the morning, after a few hours of sleep. Or you could go to that occasional party and have a few too many and wake the next morning and shake it off. Maybe you remember running and playing with your kids or grandkids and now that isn't doable without some pain relief meds at the end of the day.
Even with the ways that my body doesn't easily do all the things I want it to, I must think of all the folks whose bodies never performed the ways they wanted or needed to move through our ableist society. People who are often infantilized or even sneered at for needing accommodations. This isn't disability week or anything, but I implore you to think, with gratitude and thoughtfulness of the many of us who are built differently, who need accommodations and who might feel timid or ashamed for even asking for them. Those who choose not to participate because they don't want to be a bother.
As we prepare for our "what's next," let's do so with a mind and heart for accessibility. I want us to be able to provide ASL and hearing assistance devices, among other accessibility offerings. I want us to consider whether our worship space is user-friendly for folks with mobility issues.
Are there other accessibility needs that come to mind for you? Please share them!
I, like you, want our "all are welcome" to really mean that!
May the grace of God, the teachings of Christ and the fire of the Holy Spirit surround, inform and infuse us as we go!
Blessings,
— Rev. Louis
PSC Congregational Survey Due
by this Friday, July 2 (tomorrow)
The Pastoral Search Committee (PSC) Needs YOU!
Thanks to all who have already filled out the survey that will help us identify the right fit for calling our Designated Pastor.

Now we need to hear from the rest of our community.






Note: it's important for you click "Confirm"


at the end of the survey


after you have reviewed your answers.





Deadline: Tomorrow!


.


The committee will rely on the survey results to complete Alki UCC's Church Profile ... a critical step in the search process.



There's no substitute for YOUR unique voice ...


YOUR input to help guide our Future Story.



Members and friends of Alki UCC are welcome to fill out the survey. Please contact the church office or a committee member if you prefer to fill out a print version and we will get it to you.

Questions? Please contact the church office or any committee member. And, please do submit your survey as soon as possible so we can tabulate the survey results.

Thank you!
Lisa D. Emily H. Julia P. Cinda S. Vicky S. Russ T.

Report: June 27 Annual Meeting
Our annual congregational meeting was incorporated into our worship service last Sunday. Everything went smoothly. Emily H, outgoing moderator, welcomed everyone and thanked the volunteers who have done so much over the last year.
Julia P presented the list of new council nominations; all nominees were approved unanimously. These included: Joe M, moderator; Shannon P, vice moderator; Gary G, treasurer; Kirstin D, council rep for both Worship & Music and Worship Logistics ministry teams; Shannon P, council rep for Stewardship; and Dan K, at large.
Joe thanked Emily for her years of service, then gave a report on our steering committee's activity toward advancing our Future Story. The committee will be asking council members and all other members of the congregation for information about the skills and talents that they can bring to implementing our Future Story.
Shannon P, outgoing treasurer, presented a financial report for Alki UCC and also our 2021-2022 budget. She added a pitch to members, asking them to think creatively about donations. The budget was passed unanimously. — Charlie H, Council Clerk
Church Office on Summer Break
Beginning July 12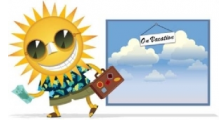 Larisa is taking her three-week summer break from July 12 through August 1. Here's who to contact for:

Email Blasts
The newsletter will be on hiatus for the weeks of July 12, 19 and 26. Charlie H will send out email blasts as needed to keep folks up to date on any important events or developments.

Scheduling a Zoom Meeting
Contact Cinda S if you need to set up a church meeting. Email her with the meeting title, date/time and duration, and she will send you the login information to forward to your participants.

Building Use
If you want to use a room for an in-person meeting before August 1, please don't assume it will be available. Our building partner, KHN, uses the building on a regular basis. Contact Kristin M

Further details to come! The church office is open through next week in case you need anything or have a special request.

"Summer Seeding: Food, Fellowship & Study"
As we develop plans to reopen the sanctuary for in-person worship this fall, we will continue worshiping together online throughout the summer with our regular 10:00 am Sunday service via Zoom.

Rev. Louis and the Worship & Music team are excited to announce initial plans for (in-person!!) weekly Wednesday-evening outdoor gatherings on the church grounds from July 28 through August 25 at 6:00 pm.

We're still working on the details, but you can look forward to worship, study, fellowship and food. Did we mention "in-person?!"

Please plan to join us and … stay tuned!

(Note: all health/safety COVID guidelines will be observed) — Joe M

Special Prayers for the victims, loved ones, rescue workers and all those affected by the tragic building collapse in Surfside, Florida.
Special Prayers for the family,
friends and communities of Ronald Greene, Andrew Brown Jr, Adam Toledo, Ma'hia Bryant, Andrew Brown Jr, Daunte Wright,
Walter Wallace,
Jonathan Price, Jacob Blake, Rayshard Brooks, Manuel Elllis, George Floyd, Elijah McClain, Dreasjon (Sean) Reed, Breonna Taylor, Ahmaud Arbery and the heart-breaking list of African-Americans and other people of color murdered or wounded by police or self-declared vigilantes in our nation over many decades. We mourn with you and we stand for justice and healing.
Special Prayers for all those on the front lines of working to protect us, keep us healthy, sane, grounded, informed, fed and comfortable during the current COVID 19 outbreak: our faith leaders, front-line health care workers, EMTs, police, firefighters, educators, transit bus and rail drivers, farmers, therapists, social workers, shelter operators, engineers, grocery/drug store personnel, caregivers, childcare specialists, pharmacists, custodians, organizations caring for the most vulnerable, sanitation workers, dispatchers and others keeping our supply chains operational, truth-telling journalists and all the many public servants who are so vital to our community.
For those grieving the recent death of a loved one:
Friends and family of Bev C; Charlie H and family; Candace G and family; Ed B and family; Jeff D's cousin Jerry Elder and his wife Tami Elder; Todd S and family; Patty M, family and friends of Bob J, family and friends of Jim C, Kirstin and family; Larry G
Recent hospitalization, illness and other concerns:
Larry G, Dan K, Cinda's sister-in-law, Sue B's friends Mary and Louise, Cindy, Julia P, Jeff and Kirstin's sister-in-law Sue, Sandy and Jim's friend Al, his mom, Sue and friend Kay; Penny M; Kirstin D; Shannon P's father, Rev. Dr. Bill; Verona's younger brother Eric; Julia C's long-time friend Megan; Bonita C; Claire F; Dayle B; Imy P; Kirstin D's father; Don P

For homebound members/friends of Alki UCC: Doris C
Wider World: Prayers for all those affected by the corona virus outbreak; all those suffering from PTSD in the military and around the world; for all those affected by the increasingly cruel and inhumane US immigration policies imposed by the current administration; prayers for fewer guns, for all victims and those affected by gun violence; victims and survivors of extremist violence around the world; migrants seeking refuge around the world, and for those who are trying to help them. The rest of the missing schoolgirls kidnapped by Boko Haram, who remain in our hearts as long as they remain missing. The hungry and homeless, the ill and the addicted, the lost and the lonely; the unemployed.
Worship

this Sunday

July 4

at 10:00 am

Communion Sunday

Sixth Sunday after Pentecost


Please prepare your Bread and Cup for at-home worship

.
Rev. Louis J. Mitchell

Contemporary Voice:
"For to be free is not merely to cast off one's chains, but to live in a way that respects and enhances the freedom of others."
— Nelson Mandela
Scripture Readings:
Ezekiel 2:1-5
(adapted from the NRSV)
2 Corinthians 1:12-14 (adapted from
The Message)
Sermon:
"What Price Freedom?"
Liturgist:
Emily H
Moment of Ministry:
Building and Grounds
Music Highlights:
Glory, Glory Hallelujah
African American Spiritual
How Beautiful,
Our Spacious Skies
Katherine Lee Bates & Miriam Therese Winter
This Is My Song
Lloyd Stone
Why We Sing
Kirk Franklin
Love Divine,
All Loves Excelling
Charles Wesley
Sunday's Order of Worship, including the scripture text, is linked here.
Worship & Music Team
Sunday, July 11, 11:15 am
Contact: Joe M

Outreach Team
Food/Casual Men's Clothing Donations Drive
Sunday, July 11
3:00 to 5:00 pm
Front Courtyard

Outreach/Social Justice
Tuesday, July 27, 7 pm
In-person & via Zoom
Contact: Cinda S

New Health/Safety Building Protocol
In cooperation with Kol HaNeshamah (KHN), our partner synagogue, and to protect the health and well-being of our staff and visitors, church leadership has approved a policy that only people who have been fully vaccinated against COVID-19 have access to the 2nd and 3rd level offices Monday through Friday from 8:00 am to 6:00 pm.

Please contact the church office if you have any questions. Thank you.

Proposed Charter Amendment to Address Seattle Homelessness
I'm sure many of you have been hearing about the proposed Charter Amendment to address Seattle's escalating homeless crisis.

I'm a big follower of the ACLU, so when I need more info, particularly when it comes to civil rights, I seek out what position they are taking on an issue.

You can access the ACLU statement here.


Hope you find this helpful!

— Cinda

Sunday Worship Videos Posted on YouTube
Zoom Registration Link for Sunday Worship

You only need to register once for Sunday worship.
You will receive a confirmation email with your own un ique link to join Sunday worship.
Check for church news and calendar updates at www.alkiucc.org.
For secure, online giving through Give Lively, click the blue button.




You can also send your check, made out to "Alki UCC," to: Alki UCC Church Office
6115 SW Hinds
Seattle, WA 98116