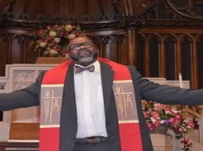 Greetings Dreamers!
If you're at all like me, the "business" of church can be less than exciting.
But…our business is exciting! As we near this place of adding dream realizers to our dreamer status, our intentionality and prayerful discernment are so important.
This week our worship service will be a hybrid (you know how I love hybrids)! I invite you into prayer before and after our meeting. Lean into the voice and Spirit of God – I pray that you feel moved to do something new.
Many oars make the journey easier. If you are not actively involved or haven't been for a while, I invite you to find your place, where your gift(s) can flourish in service to God with Alki UCC! You are needed!
I want to take this opportunity to thank all of you who have served, often in multiple roles, over the last year and to thank those of you who are stepping up and in now! I know it's often thankless and the tasks may seem mundane. But what you bring and what you give is why we are at the threshold of this amazing future!
As we prepare to re-open in the sanctuary, I ask you to also re-open — your minds, hearts, bodies, spirits to the Divine Source!
May the grace of God, the teachings of Christ and the fire of the Holy Spirit surround, inform and infuse us as we go!
Blessings,
Rev. Louis
Annual Meeting of the Congregation
Sunday, June 27 at 10:00 am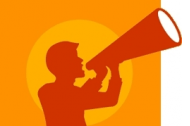 Join us via Zoom for our Annual Meeting, which will be integrated into Sunday worship.

Your voice is needed as we discuss Alki UCC's 2021/2022 budget and elect the next slate of Council Officers/Ministry Team representatives.

Watch your email tomorrow for a copy of the 2020/2021 Annual Report. Contact the church office if you would like to have the document sent to you.

And here are links to the Alki UCC Bylaws and Communications Covenant.

UPDATED Pastoral Search Committee
Congregational Survey NOW Online
(Please disregard the previous link)
You may have received an email blast yesterday announcing the availability of an important Congregational Survey sponsored by the Pastoral Search Committee. Please disregard that link and use the new and improved version here.
Your input ... your voice ... your preferences are vital to helping identify the right fit for calling our Designated Pastor. What are the essential qualities that define the minister to best implement Alki UCC's Future Story?

The survey includes an overview of our Future Story as well as sections on Professional Skills, Expectations of Our Next Pastor and Congregational Strengths/Weaknesses. We also request general information that would be helpful for any new pastor to get a sense of our community.
Members and friends of Alki UCC are welcome to fill out the survey. Please contact the church office if you would prefer filling out a printed copy and we'll send it along.
Note: it's important for you click "Confirm" at the end of the survey
after you have reviewed your answers.
Don't hesitate to contact the church office if you have any questions.
If you or anyone you know needs a printed copy,
contact the church office or a committee member to receive one.
Please respond as soon as possible ... but no later than Friday July, 2 so we can tabulate survey results and move forward with our search with your comments in mind.
Thank you!
Lisa D. Emily H. Julia P. Cinda S. Vicky S. Russ T.
Stewardship: Call for Pledges!
Thanks to all who have already sent in your pledge!

If not, please either fill out and mail back the printed card you may have received in the mail, or pledge securely online via the Alki UCC website.

How to Donate:
♦ Set up payments through your bank or credit union's automatic Bill

Pay system. You can probably do that online with a few simple clicks.
♦ Mail checks made out to "Alki UCC" to 6115 SW Hinds, Seattle, WA 98116
♦ Make secure, online donations via the donate button on our website's home page: alkiucc.org
♦ Write "alkiucc" in the message of a text and address to 44321. You will receive a return text with a donations link.

"Summer Seeding: Food, Fellowship & Study"
As we develop plans to reopen the sanctuary for in-person worship this fall, we will continue worshiping together online throughout the summer with our regular 10:00 am Sunday service via Zoom.

Rev. Louis and the Worship & Music team are excited to announce initial plans for (in-person!!) weekly Wednesday-evening outdoor gatherings on the church grounds from July 21 through August 25 at 6:00 pm.

We're still working on the details, but you can look forward to worship, study, fellowship and food. Did we mention "in-person?!"

Please plan to join us and … stay tuned!

(Note: all health/safety COVID guidelines will be observed) — Joe M

Special Prayers for the family,
friends and communities of Ronald Greene, Andrew Brown Jr, Adam Toledo, Ma'hia Bryant, Andrew Brown Jr, Daunte Wright,
Walter Wallace,
Jonathan Price, Jacob Blake, Rayshard Brooks, Manuel Elllis, George Floyd, Elijah McClain, Dreasjon (Sean) Reed, Breonna Taylor, Ahmaud Arbery and the heart-breaking list of African-Americans and other people of color murdered or wounded by police or self-declared vigilantes in our nation over many decades. We mourn with you and we stand for justice and healing.
Special Prayers for all those on the front lines of working to protect us, keep us healthy, sane, grounded, informed, fed and comfortable during the current COVID 19 outbreak: our faith leaders, front-line health care workers, EMTs, police, firefighters, educators, transit bus and rail drivers, farmers, therapists, social workers, shelter operators, engineers, grocery/drug store personnel, caregivers, childcare specialists, pharmacists, custodians, organizations caring for the most vulnerable, sanitation workers, dispatchers and others keeping our supply chains operational, truth-telling journalists and all the many public servants who are so vital to our community.
For those grieving the recent death of a loved one:
Friends and family of Bev C; Charlie H and family; Candace G and family; Ed B and family; Jeff D's cousin Jerry Elder and his wife Tami Elder; Todd S and family; Patty M, family and friends of Bob J, family and friends of Jim C, Kirstin and family; Larry G
Recent hospitalization, illness and other concerns:
Larry G, Dan K, Cinda's sister-in-law, Sue B's friends Mary and Louise, Cindy, Julia P, Jeff and Kirstin's sister-in-law Sue, Sandy and Jim's friend Al, his mom, Sue and friend Kay; Penny M; Kirstin D; Shannon P's father, Rev. Dr. Bill; Verona's younger brother Eric; Julia C's long-time friend Megan; Bonita C; Claire F; Dayle B; Imy P; Kirstin D's father; Don P

For homebound members/friends of Alki UCC: Doris C
Wider World: Prayers for all those affected by the corona virus outbreak; all those suffering from PTSD in the military and around the world; for all those affected by the increasingly cruel and inhumane US immigration policies imposed by the current administration; prayers for fewer guns, for all victims and those affected by gun violence; victims and survivors of extremist violence around the world; migrants seeking refuge around the world, and for those who are trying to help them. The rest of the missing schoolgirls kidnapped by Boko Haram, who remain in our hearts as long as they remain missing. The hungry and homeless, the ill and the addicted, the lost and the lonely; the unemployed.
Worship/

Annual Meeting

this Sunday

June 27

at 10:00 am

New Health/Safety Building Protocol
In cooperation with Kol HaNeshamah (KHN), our partner synagogue, and to protect the health and well-being of our staff and visitors, church leadership has approved a policy that only people who have been fully vaccinated against COVID-19 have access to the 2nd and 3rd level offices Monday through Friday from 8:00 am to 6:00 pm.

Please contact the church office if you have any questions. Thank you.

Proposed Charter Amendment to Address Seattle Homelessness
I'm sure many of you have been hearing about the proposed Charter Amendment to address Seattle's escalating homeless crisis.

I'm a big follower of the ACLU, so when I need more info, particularly when it comes to civil rights, I seek out what position they are taking on an issue.

You can access the ACLU statement here.


Hope you find this helpful!

— Cinda

Sunday Worship Videos Posted on YouTube
Zoom Registration Link for Sunday Worship

You only need to register once for Sunday worship.
You will receive a confirmation email with your own un ique link to join Sunday worship.
Check for church news and calendar updates at www.alkiucc.org.
For secure, online giving through Give Lively, click the blue button.




You can also send your check, made out to "Alki UCC," to: Alki UCC Church Office
6115 SW Hinds
Seattle, WA 98116