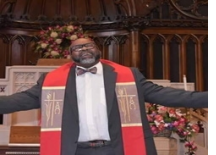 Greetings Dreamers!
As usual, my mind is swirling with mixed emotions and kaleidoscopic thoughts! Pride Month is over, Juneteenth and July 4th have come and gone, as have the Sundays set aside to honor parents who fit into the binary gender norms — and here we are …
Folks are still homeless, hungry, hurting, angry AND getting married, starting new families, enjoying new homes and relationships, romantic and otherwise. Some people are still angry about the last election (and many of them are still angry and in denial about the loss of the secessionist cause).
Some folks are euphoric about the change of administration (without looking at the ways that our national governmental structure still doesn't work for so many).
As we move forward in creating a worship space married (non-monogamously) to community/spirit/art/wellness space, we need to interrogate our positionality and the difference between partnership and landlord/tenant relationships. We have to balance our beautiful dreams with the real need for solvency to achieve those dreams.
Lest, you think that I'm a naysayer, I'm an optimist and I can see/feel that we will get there — in ways more amazing than we can yet imagine! And I am committed to wrestling with you to make sure that our substance is our bedrock, not our optics!
I love y'all and I'm in daily prayer for us, individually and together!
May the grace of God, the teachings of Christ and the fire of the Holy Spirit surround, inform and infuse us as we go!
Blessings,
Rev. Louis
Church Office on Summer Break
Beginning Tomorrow at 3:00 pm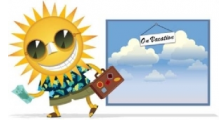 Larisa is taking her three-week summer break beginning tomorrow afternoon until Monday morning, August 2.

Here's who to contact for:

Email Blasts for Important Church News
The newsletter will be on hiatus for the weeks of July 12, 19 and 26.

Charlie H will send out email blasts as needed to keep folks up to date on any important events or developments.

Scheduling a Zoom Meeting
Contact Cinda S if you need to set up a church meeting. Email her with the meeting title, date/time and duration, and she will send you the login information to forward to your participants.

Building Use
If you want to use a room for an in-person meeting in July, please don't assume it will be available. For July scheduling, contact Kristin M

To schedule a meeting or event in August or the fall, email the church office with your request. You will receive a response after August 2.

The church office is open through tomorrow in case you have any questions or special requests. Be well and be good to each other!

"Summer Seeding: Food, Fellowship & Study"
Wednesday Evening Outdoor In-Person Gatherings Begin July 28
Rev. Louis and the Worship and Music team are excited to announce plans for (in-person!!) weekly Wednesday-evening outdoor gatherings on church grounds from July 28 — August 25 at 6:00 pm.

Enjoy a simple meal as you greet and catch up with each other. The informal gatherings will include a worship element and some live music. A different biblical theme is featured every week to encourage reflection and discussion.

Rev. Louis notes: "Specifically, we'll be discussing characters/ people/situations from the bible. Each preceding week I'll give you some readings to check out, if you'd like. Maybe you'll find someone who reminds you of you in the bible or learn something new or that you've never thought about!

"But it's summer and study is optional! It's absolutely fine to come and chat, visit, enjoy each other and engage. Speaking of summer rules ... Feel free to stay for the whole program, or just stop by to enjoy a bit of the evening."

Each week is hosted by a different Alki UCC ministry team, beginning on July 28 with Worship & Music. According to relevant COVID protocols, vaccinated folks do not need to wear a mask; those not vaccinated are asked to continue to wear masks.

Call for Cooks!
Westside Interfaith Network (WIN) Lunch
Saturday, July 17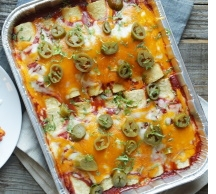 WIN provides a hot meal every Saturday in White Center called "The Welcome Table." Alki UCC is a big supporter. On Saturday, July 17 we team with Admiral UCC to provide the hot meal, so we need about a dozen of you to make a hot dish for our neighbors in need.

It's easy! Here are the details:

What: Make a hot nutritious dish in a 13 x 9" or large aluminum roasting pan (preferred). Suggestions are rice and beans, roasted veggies, mac and cheese, rice and chicken, burritos, roasted potatoes, tossed salad, etc.

Where: Deliver to Body of Christ Church, 1320 SW 102nd, White Center (two blocks east of McClendon's). Or ask Cinda to have it picked up.

Time: Deliver your hot dish by 11:15 am, then stay and check out how the operation works, meet our neighbors and Westside Interfaith Network volunteers.

Extras: Bring men's work clothing, socks, toiletries, TP, non-perishable food to donate to our neighbors in need.

Contact me to sign up. Thank you, Cinda

I don't know about you, but I bet last week's heat dome was difficult if
not outright terrifying for you! This IS the climate crisis — the earth is crying out with a vengeance to get our attention. Washington state is now in a drought that began pre-heat dome. We must save on water and electricity while we reduce PLASTIC and energy consumption.

To help our ailing Earth, please consider:
* consciously trying to reduce your electricity usage: turn off lights when leaving a room, unplug charger cords, etc..
* replacing incandescent light bulb with CFLs or LEDs
* checking your vehicle's tire pressure for optimal fuel consumption
* learning about solar panels or Green Power

Tomorrow...consider taking action!
* Prioritize buying local foods to cut the carbon emissions generated in transport
* "Pre"-cycle before you buy by choosing items with the least amount of packaging: i.e. bulk cereals, nuts, etc.
* Track and attempt to reduce your food waste
* Just say NO to plastic or paper grocery bags and revive shopping with your pre-COVID reusable carry-alls.



A special note about plastic:


Virtually every piece of plastic that was ever made still exists in some shape or form; 91% of plastic waste isn't recycled. Since most plastics don't biodegrade in any meaningful sense, all that plastic waste could exist for hundreds or thousands of years. Yikes!



* Spend a few minutes scanning the Seattle Recycling website for recycling sites, tips and resources
* Sign up with Ridwell, a terrific company that recycles plastics and other hard-to-process items
* Eliminate single use plastics: cheese stick wrapping/pod products/ cosmetics and other items typically packed in layers of plastic
* Encourage store managers to stock goods without all that plastic packaging. Or write to a company asking them to reduce plastic packaging. We can help educate them, too.
* Cut back on the plastic disposable utensils and condiment packets usually included in take-out orders. Be sure to tell the restaurant you don't want them.
* Conserve water when you brush your teeth or wash your dishes; consider getting a water saving toilet; fix dripping faucets and then monitor your water bill to see if you can reduce water usage
* Only run your washing machine/dishwasher when you have a full load; use cold or warm water and run at night when demand is low.
* Time yourself in the shower and try cutting back by one or two minutes ... it all adds up.
* Watch a movie or documentary about climate change. Here's one suggestion ... and another — Cinda

Special Prayers for the victims, loved ones, rescue workers and all those affected by the tragic building collapse in Surfside, Florida.
Special Prayers for the family,
friends and communities of Ronald Greene, Andrew Brown Jr, Adam Toledo, Ma'hia Bryant, Andrew Brown Jr, Daunte Wright,
Walter Wallace,
Jonathan Price, Jacob Blake, Rayshard Brooks, Manuel Elllis, George Floyd, Elijah McClain, Dreasjon (Sean) Reed, Breonna Taylor, Ahmaud Arbery and the heart-breaking list of African-Americans and other people of color murdered or wounded by police or self-declared vigilantes in our nation over many decades. We mourn with you and we stand for justice and healing.
Special Prayers for all those on the front lines of working to protect us, keep us healthy, sane, grounded, informed, fed and comfortable during the current COVID 19 outbreak: our faith leaders, front-line health care workers, EMTs, police, firefighters, educators, transit bus and rail drivers, farmers, therapists, social workers, shelter operators, engineers, grocery/drug store personnel, caregivers, childcare specialists, pharmacists, custodians, organizations caring for the most vulnerable, sanitation workers, dispatchers and others keeping our supply chains operational, truth-telling journalists and all the many public servants who are so vital to our community.
For those grieving the recent death of a loved one:
Friends and family of Bev C; Charlie H and family; Candace G and family; Ed B and family; Jeff D's cousin Jerry Elder and his wife Tami Elder; Todd S and family; Patty M, family and friends of Bob J, family and friends of Jim C, Kirstin and family; Larry G
Recent hospitalization, illness and other concerns:
Larry G, Dan K, Cinda's sister-in-law, Sue B's friends Mary and Louise, Cindy, Julia P, Jeff and Kirstin's sister-in-law Sue, Sandy and Jim's friend Al, his mom, Sue and friend Kay; Penny M; Kirstin D; Shannon P's father, Rev. Dr. Bill; Verona's younger brother Eric; Julia C's long-time friend Megan; Bonita C; Claire F; Dayle B; Imy P; Kirstin D's father; Don P

For homebound members/friends of Alki UCC: Doris C
Wider World: Prayers for all those affected by the corona virus outbreak; all those suffering from PTSD in the military and around the world; for all those affected by the increasingly cruel and inhumane US immigration policies imposed by the current administration; prayers for fewer guns, for all victims and those affected by gun violence; victims and survivors of extremist violence around the world; migrants seeking refuge around the world, and for those who are trying to help them. The rest of the missing schoolgirls kidnapped by Boko Haram, who remain in our hearts as long as they remain missing. The hungry and homeless, the ill and the addicted, the lost and the lonely; the unemployed.
For secure, online giving through Give Lively, click the blue button.




You can also send your check, made out to "Alki UCC," to: Alki UCC Church Office
6115 SW Hinds
Seattle, WA 98116

Worship

this Sunday

July 11

at 10:00 am

Seventh Sunday after Pentecost





Rev. Louis J. Mitchell


Contemporary Voice:
"Sooner or later you'll realize, just as I did, that there's a difference between knowing the path and walking the path."
— Morpheus, The Matrix



Scripture Readings:
Psalms 85:10-13
(adapted from the NRSV)
Ephesians 2:11-14
(The Message)



Sermon:
"A Key to Life and Hope!"



Liturgist:


Cinda S



Moment of Ministry:
Future Story/
Steering Committee





Sunday's Order of Worship, including the scripture text, is linked here.



Worship & Music Team
This Sunday
after Worship at 11:15 am
Contact: Joe M

Outreach Team
Food/Casual Men's Clothing Donations Drive
Sunday, July 11
11:00 am to 3:00 pm
Front Courtyard

Donations of non-perishable food (distributed through the White Center Food Bank) are welcome, as well as men's casual/work clothes and NEW socks — the clothing item most requested by our neighbors experiencing homelessness.

Cinda can always use some extra help, especially around 3:00 pm to help bring the donations inside.

Have you submitted your Pastoral Search Committee (PSC) Congregational Survey?



A huge THANK YOU to all who have!





For those who haven't,


it's not too late.


All submissions received by tomorrow, Friday, July. 9 by noon will be included.



The PSC is ready to create the Church Profile we'll submit for the call of our Designated Pastor. We need your input, voice, opinions.






Note: it's important for you click "Confirm"


at the end of the survey


after you have reviewed your answers.





Deadline: Tomorrow!


.


Remember, whether you are a long-time friend of Alki UCC or a casual attendee, we want to hear from you. Your voice matters.

We look forward to using this valuable data to go forward on our mission. Please contact the church office or any committee member for a print version or any questions.

Thank you to all.

Your PSC,
Lisa D. Emily H. Julia P. Cinda S. Vicky S. Russ T


Outreach/Social Justice
Tuesday, July 27, 7 pm
In-person & via Zoom
Contact: Cinda S

Alki UCC's long-time and valued custodian, Cleiton S, is leaving us after this month to focus on his full-time job (which is actually in his field!) and pursue his larger life goals.

Cleiton is much more than a contracted custodian ... he's family. His relationship with Alki UCC dates back to 2007, when we hired his beloved mother, Evanete, to be our custodian. Cleiton helped her clean the church from time to time and he was hired on his own merits to take over the position when she moved from the area in 2012.

Carrying on the family tradition of dedicated service, Cleiton has a strong work ethic and is rock solid reliable; he only called in sick one day during his entire tenure.

In addition to working hard and doing an exemplary job, he regularly went above and beyond to take care of the changing needs of our church community … often doing extra tasks that popped up at no additional charge.

Much love and best wishes always!

Your Alki UCC Family

New Health/Safety Building Protocol
In cooperation with Kol HaNeshamah (KHN), our partner synagogue, and to protect the health and well-being of our staff and visitors, church leadership has approved a policy that only people who have been fully vaccinated against COVID-19 have access to the 2nd and 3rd level offices Monday through Friday from 8:00 am to 6:00 pm.

Please contact the church office if you have any questions. Thank you.

Sunday Worship Videos Posted on YouTube
Zoom Registration Link for Sunday Worship

You only need to register once for Sunday worship.
You will receive a confirmation email with your own un ique link to join Sunday worship.
Check for church news and calendar updates at www.alkiucc.org.