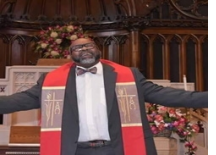 Greetings Beloved Ones!



First, thank you for the well wishes, cards and gift! It was an awesome birthday, spent with folks I enjoy!

Next, I'm looking forward to fall — not just for the cooler weather, but for the opportunities to worship, study, dream, work together. So many of us are shifting and changing things in our lives — school, new jobs, family changes and COVID adjustments that we'd hoped we'd be done with.

But through it all, our faith and hope remain strong! I can't tell you how joyous I feel when the energy that you bring surrounds me!

I want to take this time to say thank you to all of you who work behind the scenes to make it all come together, week after week. I could say it every week and it still wouldn't be often enough. The emails, calls, follow-up's, committee meetings, setting up, breaking down, fixing up … makes it all work.

I'm so deeply appreciative of your time and care!!!

This week, my hope is that each of you/each of us take a little time to look in the mirror and say I love you. We are both gifted by and gifts of Divine Source!

May the grace of God, the teachings of Christ and the fire of the Holy Spirit surround, inform and infuse us as we go!

Blessings,
Rev. Louis

Alki UCC Council Hosts Last Summertime
In-Person Gathering Wednesday, August 18
Join us next Wednesday, August 25 at 6:00 pm for food, fellowship, prayer, music and more on Alki UCC's front patio for our last "Summer Seeding: Food, Fellowship

and Study" in-person gathering.


Light dinner fare and beverages will be provided by the Alki UCC Council, your hosts for the evening. Additional dishes to share are always welcome as are extra hands to help with setup and cleanup.

Following is our very informal itinerary. You are welcome for all or part of the evening.



• Opening Prayer


• "Swing Low/O When the Saints/I Wanna Sing"


• Let's eat!


• Talk about Naaman! (Rev. Louis)


• "A Story of Disability, Healing and Greed"


References: 2 Kings Ch. 5


Questions to consider:


What do you think of Naaman (and the wisdom of his slaves)?


How easy is it to accept a hard challenge and to discard a seemingly simple one?


The subtle lesson (and cautionary tale) of "the one who gets you what you deserve" when you're committed to being gracious.


• Announcements


• Closing Prayer



Rev Louis invites you to consider this document for in-depth biblical context and background on his presentations.



State and local COVID protocols are observed; vaccinated folks are not required to wear a mask; those not vaccinated are asked to continue to wear masks. Please join us!

Exploring the Buddhist Concept of Grace
I had the joy of meeting with a Buddhist monk a few weeks ago in our parlor.
Nisabho Bhikkhu, a member of Clear Mountain Monastery, is cultivating a following to establish a Forest Monastery in eastern Washington. He learned of Alki UCC from Jill Boone, the woman who joined our service a while back to share her Buddhist practice with us. Nisabho is seeking like-minded faith communities willing to share experiences and knowledge.
He is also seeking a regular meeting place for his followers. As it turns out, West Seattle isn't convenient for most of his potential participants, but I had the delight and privilege to meet with him anyway for a lively spiritual discussion.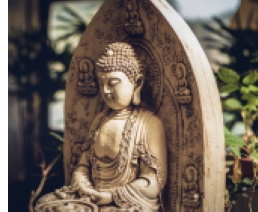 This is our Future Story taking hold! A fellow seeker learned of us, of our openness and desire to connect and forge relationships with other faith communities, and reached out to us for a possible home (even if temporarily). Imagine if it did work out, that this monk wanted his followers to regularly meet in our building — welcoming the Alki UCC community and our neighbors to join their meditation practices?
Imagine an evening of meditation and spiritual discussion taking place right here in our sanctuary.
I invite you to watch this YouTube video of Nisabho teaching about the Buddhist Conception of Grace. Then imagine what a deep discussion about "grace" would look and feel like while sharing our space.
These talks would be open to the public and would fit right in with our Future Story. May more moments of grace and enlightenment come our way!
— Cinda
(she/her)
Prayers of Healing and Recovery for Jim and Sandy's very good friend, Jim, whose health is failing.
A memorial service for Marjorie W, sister of long-time member Doris C, is scheduled for Saturday, August 28 from 2:00 to 4:00 pm at the West Seattle Senior Center, 4217 SW Oregon SW.
Special Prayers of Recovery for the people of Haiti and gratitude for all involved in the effort to help the beleaguered island nation. Please see story above right about how to support UCC disaster recovery efforts.
Special Prayers of Protection and Safety for the people of Afghanistan and for all those providing aid and facilitating evacuation.
Ad the school year opens, Special Prayers of Support and Safety for all the educators and students in our community and beyond ... and for all who work in the school environment.
Special Prayers for the family,
friends and communities of Ronald Greene, Andrew Brown Jr, Adam Toledo, Ma'hia Bryant, Andrew Brown Jr, Daunte Wright,
Walter Wallace,
Jonathan Price, Jacob Blake, Rayshard Brooks, Manuel Elllis, George Floyd, Elijah McClain, Dreasjon (Sean) Reed, Breonna Taylor, Ahmaud Arbery and the heart-breaking list of African-Americans and other people of color murdered or wounded by police or self-declared vigilantes in our nation over many decades. We mourn with you and we stand for justice and healing.
Special Prayers for all those on the front lines of working to protect us, keep us healthy, sane, grounded, informed, fed and comfortable during the current COVID 19 outbreak: our faith leaders, front-line health care workers, EMTs, police, firefighters, educators, transit bus and rail drivers, farmers, therapists, social workers, shelter operators, engineers, grocery/drug store personnel, caregivers, childcare specialists, pharmacists, custodians, organizations caring for the most vulnerable, sanitation workers, dispatchers and others keeping our supply chains operational, truth-telling journalists and all the many public servants who are so vital to our community.
For those grieving the recent death of a loved one:
Friends and family of Bev C; Charlie H and family; Candace G and family; Ed B and family; Jeff D's cousin Jerry Elder and his wife Tami Elder; Todd S and family; Patty M, family and friends of Bob J, family and friends of Jim C, Kirstin and family; Larry G
Recent hospitalization, illness and other concerns:
Dan's brother Bill and Bill's wife Helaina, Larry G, Dan K, Cinda's sister-in-law, Sue B's friends Mary and Louise, Cindy, Julia P, Jeff and Kirstin's sister-in-law Sue, Sandy and Jim's friend Al, his mom, Sue and friend Kay; Penny M; Kirstin D; Shannon P's father, Rev. Dr. Bill; Verona's younger brother Eric; Julia C's long-time friend Megan; Bonita C; Claire F; Dayle B; Imy P; Kirstin D's father; Don P

For homebound members/friends of Alki UCC: Doris C
Wider World: Prayers for all those affected by the corona virus outbreak; all those suffering from PTSD in the military and around the world; for all those affected by the increasingly cruel and inhumane US immigration policies imposed by the current administration; prayers for fewer guns, for all victims and those affected by gun violence; victims and survivors of extremist violence around the world; migrants seeking refuge around the world, and for those who are trying to help them. The rest of the missing schoolgirls kidnapped by Boko Haram, who remain in our hearts as long as they remain missing. The hungry and homeless, the ill and the addicted, the lost and the lonely; the unemployed.
Worship

this Sunday

August 22

at 10:00 am

Thirteenth Sunday after Pentecost





Rev. Louis J. Mitchell


Contemporary Voice:
"You can be rich in spirit, kindness, love and all those things that you can't put a dollar sign on."
— Dolly Parton

Scripture Readings:
Psalm 16:5-11
Luke 6:22-24
(NSRV)



Sermon:
"A Different Type
of Currency"



Liturgist:
Russ T



Moment of Ministry:
Stewardship



Music Highlights:
Are You Washed in the Blood Of The Lamb?
Gospel Hymn/
Elisha Albright Hoffman

Beautiful Things
Michael and Lisa Gungor

Amazing Grace (My Chains Are Gone)
Chris Tomlin



Sunday's Order of Worship, including the scripture text, is linked here.



Outreach/Social Justice Meeting
Tuesday, August 24
at 7:00 pm
Cinda's Patio
NOTE: If you prefer to join the meeting via Zoom, contact Cinda.
We have much to discuss while enjoying each other's company on a (hopefully) lovely late summer evening. Stay long enough to enjoy our fire pit!
Agenda Items:
Land Acknowledgement work; Real Rent Duwamish; adopting pronouns; missional projects; Cinda's blackberry crisp ...
Mark your Calendars: Next WIN hot lunch program is Saturday, September 18
Calling all cooks!
UCC Appeal to Support the Recovery Effort in Haiti

Thank you for your support of the United Church of Christ's International Disaster Efforts which have helped thousands worldwide recover from unspeakable devastation and loss.
The UCC turns to you again to support relief efforts in Haiti after the compound disasters of a massive 7.2 earthquake followed by major storms.
Funds raised will support immediate relief efforts assisting survivors and build resources for long-term rebuild opportunities.
Your gift of any size is greatly needed and appreciated.
Donate online here.
Sunday Worship Videos Posted on YouTube
Zoom Registration Link for Sunday Worship

You only need to register once for Sunday worship.
You will receive a confirmation email with your own un ique link to join Sunday worship.
Check for church news and calendar updates at www.alkiucc.org.
For secure, online giving through Give Lively, click the blue button.




You can also send your check, made out to "Alki UCC," to: Alki UCC Church Office
6115 SW Hinds
Seattle, WA 98116