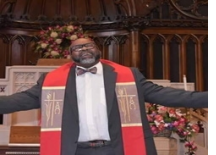 Greetings Dreamers and Doers!
As we near the end of the month and head with much anticipation into September, I'm concerned and thoughtful about our projected "re-entry" date. I trust the wisdom of the Council and await their decision.
More than one person I know of has contracted COVID in the last couple of weeks and it's disheartening to know that the corner that we'd thought we'd turned led us right back into traffic.
I encourage us all to be safe and cautious. Fear isn't an effective prophylaxis against viruses. And while we have been COVID fortunate, we must also consider those of us who have other conditions that make us vulnerable to illnesses.
I don't mean this to be a downer of a newsletter, but speaking plainly is what you deserve.
And yet, I am of good courage and cheer. As a survivor of pandemic one, HIV/AIDS, I know that information, behavior changes and science can make a critical difference! And that what was once a critical situation can become one that is managed well with treatment. I pray that that day is drawing closer! And I thank God for those people of science who are working so hard to make that happen.
I also can lean into the words of a great theologian — Martin Luther!
(Thanks to my friend, Rev. Dr. Kelle J. Brown for sharing it!)
"Therefore I shall ask God mercifully to protect us. Then I shall fumigate, help purify the air, administer medicine, and take it.
I shall avoid places and persons where my presence is not needed in order not to become contaminated and thus perchance infect and pollute others, and so cause their death as a result of my negligence. …
See, this is such a God-fearing faith because it is neither brash nor foolhardy and does not tempt God."
— Martin Luther, 1527, on the bubonic plague

May the grace of God, the teachings of Christ and the fire of the Holy Spirit surround, inform and infuse us as we go!
Blessings,
Rev. Louis
Dan K is asking and thanking you for your prayers for good results for his blood test on September 1. He is being treated for hemolytic anemia and a mild form of lymphoma.
A memorial service for Marjorie W, sister of long-time member Doris C, is scheduled for Saturday, August 28 from 2:00 to 4:00 pm at the West Seattle Senior Center, 4217 SW Oregon SW.
Marjorie was a long-time member of the Alki UCC community and is especially remembered for her involvement with the choir.
Special Prayers of Recovery for the people of Haiti and gratitude for all involved in the effort to help the beleaguered island nation. Please see story above right about how to support UCC disaster recovery efforts.
Special Prayers of Protection and Safety for the people of Afghanistan and for all those providing aid and facilitating evacuation.
As the school year opens, Special Prayers of Support and Safety for Kirstin, Jeff, and all the educators and students in our community and beyond ... and for all who work in the school environment.
Special Prayers for the family,
friends and communities of Ronald Greene, Andrew Brown Jr, Adam Toledo, Ma'hia Bryant, Andrew Brown Jr, Daunte Wright,
Walter Wallace,
Jonathan Price, Jacob Blake, Rayshard Brooks, Manuel Elllis, George Floyd, Elijah McClain, Dreasjon (Sean) Reed, Breonna Taylor, Ahmaud Arbery and the heart-breaking list of African-Americans and other people of color murdered or wounded by police or self-declared vigilantes in our nation over many decades. We mourn with you and we stand for justice and healing.
Special Prayers for all those on the front lines of working to protect us, keep us healthy, sane, grounded, informed, fed and comfortable during the current COVID 19 outbreak: our faith leaders, front-line health care workers, EMTs, police, firefighters, educators, transit bus and rail drivers, farmers, therapists, social workers, shelter operators, engineers, grocery/drug store personnel, caregivers, childcare specialists, pharmacists, custodians, organizations caring for the most vulnerable, sanitation workers, dispatchers and others keeping our supply chains operational, truth-telling journalists and all the many public servants who are so vital to our community.
For those grieving the recent death of a loved one:
Friends and family of Bev C; Charlie H and family; Candace G and family; Ed B and family; Jeff D's cousin Jerry Elder and his wife Tami Elder; Todd S and family; Patty M, family and friends of Bob J, family and friends of Jim C, Kirstin and family; Larry G
Recent hospitalization, illness and other concerns:
Jim and Sandy's friend Jim, Dan's brother Bill and Bill's wife Helaina, Larry G, Dan K, Cinda's sister-in-law, Sue B's friends Mary and Louise, Cindy, Julia P, Jeff and Kirstin's sister-in-law Sue, Sandy and Jim's friend Al, his mom, Sue and friend Kay; Penny M; Kirstin D; Shannon P's father, Rev. Dr. Bill; Verona's younger brother Eric; Julia C's long-time friend Megan; Bonita C; Claire F; Dayle B; Imy P; Kirstin D's father; Don P

For homebound members/friends of Alki UCC: Doris C
Wider World: Prayers for all those affected by the corona virus outbreak; all those suffering from PTSD in the military and around the world; for all those affected by the increasingly cruel and inhumane US immigration policies imposed by the current administration; prayers for fewer guns, for all victims and those affected by gun violence; victims and survivors of extremist violence around the world; migrants seeking refuge around the world, and for those who are trying to help them. The rest of the missing schoolgirls kidnapped by Boko Haram, who remain in our hearts as long as they remain missing. The hungry and homeless, the ill and the addicted, the lost and the lonely; the unemployed.
For secure, online giving through Give Lively, click the blue button.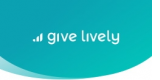 You can also send your check, made out to "Alki UCC," to:
Alki UCC Church Office
6115 SW Hinds
Seattle, WA 98116

Worship

this Sunday

August 29

at 10:00 am

Fourteenth Sunday after Pentecost


Rev. Louis J. Mitchell

Contemporary Voice:
"Religion is a guy in church thinking about fishing. Relationship is a guy out fishing thinking about God."
— Author Unknown
Scripture Readings:
1 Samuel 16:7 (NRSV)
James 1:17-27
(adapted from
The Message)
Sermon:
"Re-claiming Religion:
A Story of Relationship"
Accompanist:
Verona R
Liturgist:
Jeff D
Moment of Ministry:
Council
Sunday's Order of Worship, including the scripture text, is linked here.
Pop-Up COVID Vaccine Sites
in SW Seattle
Next Week
UCC Appeal to Support the Recovery Effort in Haiti

The UCC turns to you again to support relief efforts in Haiti after the compound disasters of a massive earthquake followed by storms.
Funds raised will support immediate relief efforts assisting survivors and build resources for long-term rebuilding.
Your gift of any size is greatly needed and appreciated.
Donate online here.
Sunday Worship Videos Posted on YouTube
Zoom Registration Link for Sunday Worship

You only need to register once for Sunday worship.
You will receive a confirmation email with your own un ique link to join Sunday worship.
Check for church news and calendar updates at www.alkiucc.org.