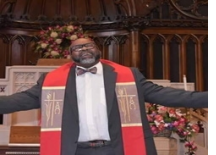 Greetings beloved ones!

I am sitting with some grief this morning. Saddened by someone who I never met in person, but who, through the rawness, realness and power of his art, moved me deeply. Michael K. Williams, the actor/artist, died by overdose on Labor Day.

Much of his work may be too gritty or graphic for many of you. His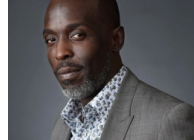 "Omar" on The Wire and his "Montrose" on Lovecraft Country stand out as deep, nuanced, riveting portrayals — of men, Black men, same gender involved men, men with strength, fear and love, wrestling to make sense of it all. His demise seeking refuge in heroin angers and saddens me more than I can say.

Why does this hit so close to my heart? Because even as I type this, there are brilliant ones among us who are self-medicating in a number of ways and some of them will lose their lives, perhaps even before we know of their greatness. People from all walks of life — chefs, painters, dancers, musicians, preachers, actors, textile workers, producers and planners.

Wars and natural disasters make the news. And they deserve our care, prayers and actions. So, too, do the silent pandemics of self-erasure via drugs, alcohol and suicide.

My heart is a swell of gratitude for those of us who have found tools of recovery, though they are no guarantee beyond today. I also feel deep sadness for a world that makes it a reasonable choice to check out in one way or another.

My greatest joy is that nothing can separate us from the love of God. As many of my wise colleagues have posted in one way or another, even death can not cleave a love so great.

Whatever our choices, mistakes, missteps on this side of the veil, we are loved so deeply, so completely that our places in the heart of the Divine are with us now and after death.

So, for everyone from Michael K. Williams to Charlie Parker, I say thank you for sharing your gifts. May God receive and welcome you to the embrace of the ancestors.

Give us strength, grace, compassion and Holy wisdom as we journey alongside those who remain.

We are blessed and we are human. Be kind to one another, even when we are going through deep challenges (often in secret as we fear the judgements of one another).

If you know that your kindred are wrestling, pray for them, be willing to care for them, if doing so doesn't do you harm.

After my years, my studies and my wanderings, in times of deep sadness and/or sweetness, I go back to the first prayer I ever learned for comfort.



"Now, I lay me down to sleep. I pray the Lord my soul to keep. If I should die before I wake, I pray the Lord my soul to take."



In this prayer that we teach babies, is the simplicity and faith that still sustains through it all.

May the grace of God, the teachings of Christ and the fire of the Holy Spirit surround, inform and infuse us as we go!

Blessings,
Rev. Louis

Outreach Team Update ... A Call to Action!
Help Needed to Create 100 "Lunches of Love"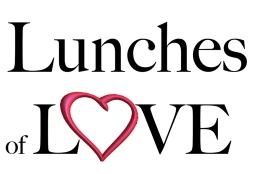 Alki UCC is known in in our wider community as a "Get-It-Done" church that can be called upon to help out our neighbors in need.
Last week I got a call from St Vincent de Paul requesting help to create 100 "Lunches of Love" gift bags that they give to folks living in cars and RVs across West Seattle.
We are grateful that they have this powerful outreach program, and we are happy to assist! Thankfully many of you have reached out to me already, so I'm letting you know that the shopping continues, and maybe some of you might have some of these items to contribute.
Otherwise we need shoppers to purchase 100 units of each of these to create the bags once all items are secured:
• 2 different proteins selected from protein bars, snack size cheese or peanut butter/crackers, tuna or chicken salad kits, bags of nuts, can of meat/protein (deviled ham/chicken/beef, Vienna sausages), meat sticks (pepperoni, Chomps)
• 1 (or 2) small single-serving lunch-size fruit cups
• a few pieces of snack size candy or cookies
• 1 salty snack: crackers or chips
• Small bottle of hand sanitizer
• Shampoo or soap, travel size
Thanks to those who have already provided tissues, granola bars and water. We still need the items listed above.

Save your receipts and St Vincent de Paul will reimburse you.
I hope to schedule the assembly of the bags this weekend if we can get everything purchased! Reach out to me if you can help. Thank you!

# # #
Call for Cooks!
Westside Interfaith Network (WIN) Lunch
Saturday, September 18
We're teaming up again with cooks from Admiral UCC to provide a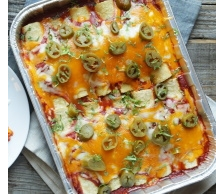 hot lunch for some of our neighbors in need at the Westside Interfaith Network's (WIN) "Welcome Table."
About a dozen cooks are needed to each prepare a hot nutritious dish in a 13 x 9" or large aluminum roasting pan (preferred). Suggestions are rice and beans, roasted veggies, mac and cheese, rice and chicken, burritos, roasted potatoes, tossed salad, etc.
Either contact Cinda to have your dish picked up on Saturday OR deliver it by 11:15 am to
Body of Christ Church, 1320 SW 102nd
White Center (two blocks east of McClendon's).
You are welcome to stay for the lunch to meet our neighbors and Westside Interfaith Network volunteers.
Extras: Bring men's work clothing, socks, toiletries, TP, non-perishable food to donate to our neighbors in need.
Contact me to sign up. Thank you, Cinda
# # #

And lastly 😁 our next Food and Men's/Kids Clothing Donation Drive is Sunday, September 19 from 11:00 am to 3:00 pm

Busy times!
Cinda (she/her)
High Holy Days Services at KHN
Jews around the world welcomed in a New Year Monday night, September 6. The Jewish year is determined by both the movement of the moon and the sun. The holiday of Rosh HaShanah begins as the sun sets, starting a 10-day period of intense reflection, introspection and teshuvah (atonement and forgiveness).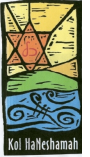 The period culminates at the conclusion of Yom Kippur when the sun sets next Thursday evening, September 16. During this time, Jews reflect on their actions and interactions of the past year, taking a "fearless moral accounting"... asking forgiveness from those whom they may have hurt, and forgiving those who may have hurt them.
Many Jews fast from sundown to sundown on Yom Kippur, wear white, and refrain from wearing leather or other "luxuries."
It is an intense and powerful period of renewal. The High Holy Days are then followed by two joyous holidays, Succot and Simchat Torah. During Succot, Jews build temporary huts in which to eat (and sometimes to sleep!), celebrating the bounty of our lives, as well as reminding ourselves of the fragility of life itself.
On Simchat Torah congregants complete the cycle of the reading of the Torah — finishing the last portion of the Book of Deuteronomy, and beginning all over again at the beginning of Genesis. The fall holy days are often referred to as "The Chagim," the holidays.
— adapted from an article by Rabbi Zari Weiss, ret.
* * *
Kol HaNeshamah (KHN), Alki UCC's partner synagogue, is hosting both in-person and virtual services to mark this year's High Holy Days. For information, visit the KHN website.
Special Prayers of Restoration and Comfort for the many people affected by Hurricane Ida, for the residents of Haiti and and for victims of extreme climate across the world.
Continuing Prayers of Protection and Support for the people of Afghanistan.
As the school year opens, Special Prayers of Support and Safety for Kirstin, Jeff, and all the educators and students in our community and beyond ... and for all who work in the school environment.
Special Prayers for the family,
friends and communities of Ronald Greene, Andrew Brown Jr, Adam Toledo, Ma'hia Bryant, Andrew Brown Jr, Daunte Wright,
Walter Wallace,
Jonathan Price, Jacob Blake, Rayshard Brooks, Manuel Elllis, George Floyd, Elijah McClain, Dreasjon (Sean) Reed, Breonna Taylor, Ahmaud Arbery and the heart-breaking list of African-Americans and other people of color murdered or wounded by police or self-declared vigilantes in our nation over many decades. We mourn with you and we stand for justice and healing.
Special Prayers for all those on the front lines of working to protect us, keep us healthy, sane, grounded, informed, fed and comfortable during the current COVID 19 outbreak: our faith leaders, front-line health care workers, EMTs, police, firefighters, educators, transit bus and rail drivers, farmers, therapists, social workers, shelter operators, engineers, grocery/drug store personnel, caregivers, childcare specialists, pharmacists, custodians, organizations caring for the most vulnerable, sanitation workers, dispatchers and others keeping our supply chains operational, truth-telling journalists and all the many public servants who are so vital to our community.
For those grieving the recent death of a loved one:
Friends and family of Jim and Sandy's good friend Jim; friends and family of Bev C; Charlie H and family; Candace G and family; Ed B and family; Jeff D's cousin Jerry Elder and his wife Tami Elder; Todd S and family; Patty M, family and friends of Bob J, family and friends of Jim C, Kirstin and family; Larry G
Recent hospitalization, illness and other concerns:
Jim and Sandy's friends Jim S and Mary Jane as they deal with health issues,
Dan's brother Bill and Bill's wife Helaina, Larry G, Dan K, Cinda's sister-in-law, Sue B's friends Mary and Louise, Cindy
,
Julia P, Jeff and Kirstin's sister-in-law Sue, Sandy and Jim's friend
Al
,
his mom, Sue and friend Kay;
Penny M; Kirstin D; Shannon P's father, Rev. Dr. Bill
;
Verona's younger brother Eric; Julia C's long-time friend Megan; Bonita C; Claire F; Dayle B;
Imy P; Kirstin D's father; Don P
For homebound members/friends of Alki UCC: Doris C
Wider World: Prayers for all those affected by the corona virus outbreak; all those suffering from PTSD in the military and around the world; for all those affected by misguided immigration policies; prayers for fewer guns, for all victims and those affected by gun violence; victims and survivors of extremist violence around the world; migrants seeking refuge around the world, and for those who are trying to help them. The rest of the missing schoolgirls kidnapped by Boko Haram, who remain in our hearts as long as they remain missing. The hungry and homeless, the ill and the addicted, the lost and the lonely; the unemployed.
For secure, online giving through Give Lively,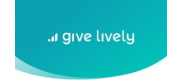 click the blue button at right.



You can also send your check, made out to "Alki UCC," to:


Alki UCC Church Office
6115 SW Hinds
Seattle, WA 98116

Worship

this Sunday

September 12

at 10:00 am

Sixteenth Sunday after Pentecost

Rev. Louis J. Mitchell


Contemporary Voice: "When we love, we always strive to become better than we are.
When we strive to become better than we are, everything around us becomes better too."
― Paulo Coelho,
The Alchemist
Scripture:
Proverbs 1:20-33 (NRSV)
The Call of Wisdom
James 3:1-6, 13-18
(First Nations Version)
Sermon:
"Body Language"
Liturgist:
Joe M
Moment of Ministry:
Future Story/
Steering Committee
Guest Accompanist:
Zachary Kellogg
Music Highlights:
My Hope is Built on Nothing Less
(NCH 403)
Amazing Grace
(NCH 547)
In Christ There is No
East or West
(NCH 394)
Sunday's Order of Worship, including the scripture text, is linked here.
Caring Community/ Fellowship
Monday, September 13
6:30 pm via Zoom
Contact: Sandy J

Alki UCC/Admiral WIN Lunch Prep and Service
Saturday, September 18
Contact: Cinda S

Community Food/Clothing Donations Drive
Sunday, September 19
11:00 am to 3:00 pm
Front Courtyard

Outreach/Social Justice
Tuesday, September 28
at 7:00 pm/Place TBD
(meetings on 4th Tuesdays at 7:00 pm)
Contact: Cinda S

Emergency Preparedness
in the Spotlight
The Seattle Office of Emergency Management.
reminds you that September is National Preparedness Month.




Every year FEMA, emergency preparedness organizations and community groups come together to raise awareness about the importance of preparing for disasters and emergencies.

For the first time in its history, the Ready Campaign, in partnership with the Ad Council, identified the Hispanic community as a key audience, and will launch a series of Public Service Advertisements specifically designed to encourage preparedness within the underserved demographic.

More information here.

UCC Appeal to Support the Recovery Effort in Haiti

Funds raised will support immediate relief efforts assisting survivors and build resources for long-term rebuilding.
Your gift of any size is greatly needed and appreciated.
Donate online here.
Invitation to Support "Skylink" Project
Submitted by Marty W, a KHN member and environmental expert/ activist, who would like you to know about West Seattle Skylink.

Let's use an aerial gondola instead of light rail to connect West Seattle with the light rail stations in SODO and the International District.
Sound Transit (ST) vetted gondolas as high capacity transit options in 2014 — for connecting local areas (like West Seattle) with light rail "spine" stations (like in SODO & the I.D.). Urban gondolas also cited in Washington state law.
A gondola could carry twice as many passengers as ST expects from West Seattle in 2040. But Sound Transit didn't mention gondolas in their ST3 transportation package.
So we're asking people to sign the West Seattle SkyLink petition, and urge Sound Transit to do the gondola study for West Seattle.
SkyLink would be $2 billion cheaper than light rail, and won't require a third bridge to carry it over the Duwamish, or 150 foo-tall pylons to support its cabins. it won't interfere with Port of Seattle, maritime and Nucor operations, or cause 5-7 years of traffic jams, or displace businesses and throw 100-200 people out of their homes in Delridge and Avalon. SkyLink could be delivered this decade instead of next. And its smaller stations (1/2-block SkyLInk vs. 2 blocks for light rail), can be placed closer to business and neighborhood centers.
For more information, and FAQs, please visit the West Seattle SkyLink website.
Sunday Worship Videos Posted on YouTube
Zoom Registration Link for Sunday Worship

You only need to register once for Sunday worship.
You will receive a confirmation email with your own un ique link to join Sunday worship.
6115 SW Hinds ♦
Seattle, WA 98116 ♦
206/935-2661
Check for church news and calendar updates at www.alkiucc.org.