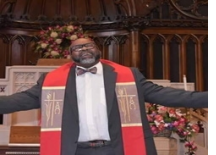 Greetings beloved ones!
Welcome to autumn! There seems to be something about this season that makes me want to settle into some reflection time and the gratitude that it inspires!
Maybe it's the cool, misty weather or the lull between summer and advent. Maybe it's the coming of October and November birthdays and anniversaries. Maybe it's the coming of Thanksgiving (which I celebrate as my sobriety anniversary, rather than the conventional holiday). But whatever it is, I feel led to sit and gather the reasons, the many reasons, I have to be grateful.
A special shout out of love for those who suffer from seasonal depression and other similar issues. If you can, let the Caring Community team know if you need some extra love and care during this time!
I invite you to join me, if you feel inclined! Keep a running list of the things, great and small, that bless you and your life! It is hard to be/remain glum when you're looking at the many ways that your life is beautiful!
This Sunday is also Neighbors in Need giving Sunday. It's an opportunity to give to a mission of our denomination that serves so many in tangible, financial ways. If you're unfamiliar with NIN, go to UCC.org and check it out! What we do as a local agent of God's love, the national setting does more globally!
I hope that you, if you are able, will add a special contribution to your usual offering this week!
Again, I want to say thank you to all of the hearts and hands that are the council, committees, staff and volunteers of this church. Your giving, your hearts and heads for service are a gift to us all! Thank you, thank you, thank you! If you're reading this newsletter, carve out a little time to make a call or drop an email to thank them! They work hard to keep us uplifted and moving forward in so many ways!
The ordination of my friend, sibling in Christ and colleague, Rev. Jennifer Castle, yesterday, reminded me of how precious it is to be allowed to serve in the capacity of minister. I am forever grateful for those that supported me along this path – and I add your names to this list! So, thank you for your prayers, your presence, your giving, your wisdom and your partnership in the ministry of this church! May God continue to bless us!
May the grace of God, the teachings of Christ and the fire of the Holy Spirit surround, inform and infuse us as we go!
Blessings,
Rev. Louis
UCC Neighbors in Need Special Offering
This Sunday, October 3

Neighbors in Need (NIN), a UCC special mission offering, supports ministries of justice and compassion throughout the United States.

This year's NIN "Unfailing Love" offering is focused on supporting organizations and projects that serve homeless and immigrant neighbors or communities. The NIN Offering will be taken during worship this Sunday, but you can contribute any time here.

Faith Formation Team Field Trip October 29
Kinsey African American Art & History Collection
Tacoma Art Museum
Friday, October 29, noon to 1:00 pm
$12.00 per person/group rate discount
Carpool leaves from the church at 10:00 am;
$2.00 per hour parking fee
Exhibit preview here.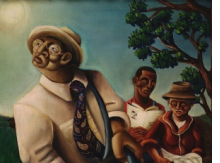 Join us for a group tour of the heralded Kinsey African American Art & History Collection,
a celebration of the achievements and contributions of Black Americans from 1595 to present times.

Considered one of the most comprehensive surveys of African American history and culture outside the Smithsonian Institution, the exhibition features masterful paintings and sculpture, photographs, rare books, letters, manuscripts and more that offer new perspectives on the nation's history and culture.

We need a final count by October 22 so check your calendars and contact Julia P for details.

If you prefer to go on your own, check out exhibit details at tacomaartmuseum.org. If there's interest, we'll schedule a follow-up discussion.

Continuing Prayers of Protection and Support for the people of Afghanistan.
Special Prayers of Support and Safety for Kirstin, Jeff, and all the educators and students in our community and beyond ... and for all who work in the school environment.
Special Prayers for the family,
friends and communities of Ronald Greene, Andrew Brown Jr, Adam Toledo, Ma'hia Bryant, Andrew Brown Jr, Daunte Wright,
Walter Wallace,
Jonathan Price, Jacob Blake, Rayshard Brooks, Manuel Elllis, George Floyd, Elijah McClain, Dreasjon (Sean) Reed, Breonna Taylor, Ahmaud Arbery and the heart-breaking list of African-Americans and other people of color murdered or wounded by police or self-declared vigilantes in our nation over many decades. We mourn with you and we stand for justice and healing.
Special Prayers for all those on the front lines of working to protect us, keep us healthy, sane, grounded, informed, fed and comfortable during the current COVID 19 outbreak: our faith leaders, front-line health care workers, EMTs, police, firefighters, educators, transit bus and rail drivers, farmers, therapists, social workers, shelter operators, engineers, grocery/drug store personnel, caregivers, childcare specialists, pharmacists, custodians, organizations caring for the most vulnerable, sanitation workers, dispatchers and others keeping our supply chains operational, truth-telling journalists and all the many public servants who are so vital to our community.
For those grieving the recent death of a loved one:
Friends and family of Jim and Sandy's good friend Jim; friends and family of Bev C; Charlie H and family; Candace G and family; Ed B and family; Jeff D's cousin Jerry Elder and his wife Tami Elder; Todd S and family; Patty M, family and friends of Bob J, family and friends of Jim C, Kirstin and family; Larry G
Recent hospitalization, illness and other concerns:
Lowell P, Emily H's friend Donna, Jim and Sandy's friends Jim S and Mary Jane as they deal with health issues,
Dan's brother Bill and Bill's wife Helaina, Larry G, Dan K, Cinda's sister-in-law, Sue B's friends Mary and Louise, Cindy
,
Julia P, Jeff and Kirstin's sister-in-law Sue, Sandy and Jim's friend
Al
,
his mom, Sue and friend Kay;
Penny M; Kirstin D; Shannon P's father, Rev. Dr. Bill
;
Verona's younger brother Eric; Julia C's long-time friend Megan; Bonita C; Claire F; Dayle B;
Imy P; Kirstin D's father; Don P
For homebound members/friends of Alki UCC: Doris C
Wider World: Prayers for all those affected by the corona virus outbreak; all those suffering from PTSD in the military and around the world; for all those affected by misguided immigration policies; prayers for fewer guns, for all victims and those affected by gun violence; victims and survivors of extremist violence around the world; migrants seeking refuge around the world, and for those who are trying to help them. The rest of the missing schoolgirls kidnapped by Boko Haram, who remain in our hearts as long as they remain missing. The hungry and homeless, the ill and the addicted, the lost and the lonely; the unemployed.
Worship

this Sunday

October 3

at 10:00 am

Nineteenth Sunday after Pentecost

Communion

Sunday

Please prepare your Bread and Cup for at-home worship

.
Rev. Louis J. Mitchell


Contemporary Voices:
"We accept the love we think we deserve."
― Stephen Chbosky,
The Perks of Being a Wallflower
"You open your heart knowing that there's a chance it may be broken one day and in opening your heart, you experience a love and joy that you never dreamed possible. You find that being vulnerable is the only way to allow your heart to feel true pleasure that's so real it scares you. You find strength in knowing you have a true friend and possibly a soul mate who will remain loyal to the end. Life seems completely different, exciting and worthwhile. Your only hope and security is in knowing that they are a part of your life." ― Bob Marley

Scripture Readings:
1 Samuel 2:8
(adapted from NRSV)
Matthew 6:10
(adapted from NRSV)
Philippians 3:7-9
(NRSV)

Sermon:
"Which Church
Shall We Be?"

Liturgist:
Joe M

Moment of Ministry:
Caring Community/ Fellowship



Guest Accompanist:




Zachary Kellogg





Music Highlights:


Hymn #459 (NCH):
Come, O Fount
of Every Blessing
Hymn #31 (NCH):
All Things Bright
and Beautiful
Hymn #522 (NCH):
I Love to Tell the Story



Sunday's Order of Worship, including the scripture text, is linked here.



Worship and Music
This Sunday, October 3 after worship
Contact: Joe M

Zoom Registration Link for Sunday Worship

You only need to register once for Sunday worship.
You will receive a confirmation email with your own un ique link to join Sunday worship.
Sunday Worship Videos Posted on YouTube
6115 SW Hinds ♦
Seattle, WA 98116 ♦
206/935-2661
Check for church news and calendar updates at www.alkiucc.org.
For secure, online giving through Give Lively, click the blue button below.






You can also send your check, made out to "Alki UCC," to:



Alki UCC Church Office
6115 SW Hinds
Seattle, WA 98116