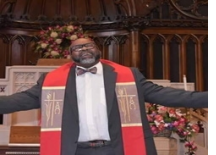 Greetings beloved ones!
This month, on November 20, many places and organizations observe the Trans Day of Remembrance (TDoR ), also known as the International Transgender Day of Remembrance. TDoR has been observed annually (from its inception) on November 20 as a day to memorialize those who have been murdered as a result of transphobia. It is a day to draw attention to the continued violence endured by trans people.
TDoR was founded in 1999 by a small group including Gwendolyn Ann Smith and one of my acquired sons, Justice Roe Williams, to memorialize the murder of Rita Hester, a Black trans woman, in Allston, Massachusetts. By 2010, TDoR was observed in over 185 cities throughout more than 20 countries.
Most years, at least one of the names on the list has been someone I've known, loved, held. This year is no exception.
The current list can be found here.
Through September, the number totals 409 reported worldwide. The number is always lower than reality. Many deaths are unreported and/or the victims are misgendered by the press, police and their families.
This week during our prayer time, I'll light a single candle in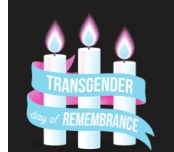 remembrance and in prayer for the families and communities that grieve every one of these victims of violence, hatred and ignorance.
I wrote this poem a few years ago. I hope in sharing with you, you'll read it and hold us in your prayers and in your hearts!
We Gather
We gather to remember
Your vibrant light & your soaring laughter
We gather to remember
The hands you held & lives you touched
We gather to remember
Your uncommon tenderness & your unwavering strength
We gather to remember
The sunrises that we greeted in revelry & the sunsets that we christened with our tears.
We gather to remember
That your essence will never be just a statistic, a number, a headline
Your life was too big for that
You are not just an unsolved case or a misgendered news article
You are my sister, my brother, my kindred.
I'll hear you in the rustle of a skirt
I'll smell you in the warmth of my grandmother's kitchen
I'll taste you in the saltiness of my tears
I'll see you in the flowers' new bloom
I'll feel you in the heat of an embrace.
We are the stones that the builders rejected
We are the honey in the lion's belly
We are the sword in the stone
We are the rose that blooms in winter
We are the fresh spring in the desert.
Common and unique
Mundane and magical
Secular and sacred
Visible and hidden
Frightened and courageous
Endangered and eternal,
No song can fully contain the music of us
No portrait can fully capture the beauty of us
No law can regulate us out of existence
No act of harm can extinguish the flame of us,
Together, we grow supple and strong
Nurtured by our many gifts
Watered by our tears of becoming
Though pruned by circumstances
We continue to bloom anew
In every season.
We are truth embodied
We are the intersections of all that is and ever was
The tapestry we weave with our lives,
Multi-textured and vibrant,
Is the answer to questions, ancient and yet to come.
In our authenticity, in our joy,
Even in the midst of hardship
We are the embodiment of creation
Birthing a world and a time
Of safety, self-determination
Of love and celebration.
We gather to bear witness to our grief and anger together
Today we read these names with heavy hearts
We gather to celebrate you and your life
Knowing that your seeds have been planted
We gather to see the faces of those that remain
Trusting our ability to nurture each other
We gather to show the world
A time when there will be no need for this way of naming us
We gather to show the world and each other
That all of our lives are valuable.
— Rev. Louis J. Mitchell (2013)
May the grace of God, the teachings of Christ and the fire of the Holy Spirit surround, inform and infuse us as we go!
Blessings,
Rev. Louis