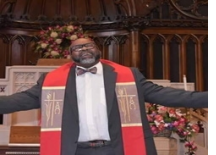 Greetings beloved of God!
As we approach Christmas, I've been pondering relationships. Most of us have many of them! With family members, friends, co-workers, neighbors, people who we interact with frequently and those we interact with only a time or two. Each of these relationships have possibilities!
What we bring to them says volumes about who we are and what we believe without us saying a word! Whether we are friendly or dour in our affectations, we impact that other person.
I've also been thinking about the claim that "they will know us by our love." How do we live into that?
This may seem random and un-Christmas-y, but as folks who claim to follow Christ, it isn't.
Some of the meanest and least kind people I've ever met have also claimed to be Christians.
And some of the most loving, caring and thoughtful people I've met have not made such a claim. Many of the people who I know who are estranged from their families of origin are so because their Christian family members have shunned and uninvited them for one reason or another — everything from affectional orientation to being divorced. It seems odd to me that followers of the One, whose love binds us and whose sacrifice secures us, would behave in such ways. I'm sure they have their reasons, but I don't understand them.
If/since we are called to love and be beloved, how would it be if that's what we live for?
To love and be loved. To care and be cared for. To give and receive kindness and thoughtfulness. To incline our hearts so that every interaction we have leaves a residue of love behind. Pretty lofty ideals!
A much greater theologian than me said these words, "After discovering what one is made for, they should surrender all of their power in their being to the achievement of this. They should seek to do it so well, that nobody could do it better. They should do it as if God Almighty called them at this particular moment in history for this reason. And that, is what a person's life is." (Rev. Dr. Martin Luther King, Jr.)
So, I invite us all to come into and out of this Christmas with love being our life's work! Let's spread love with more ferocity than the virus that we are faced with. Make the evidence of our love more prevalent than grains of sand and blades of grass. Saturate the world with more thoroughness than rain, dew, snow and humidity combined.
By loving like this, the way God loves us — each of our interactions can change the world!
Merry Christmas to one and all!
May the grace of God, the teachings of Christ and the fire of the Holy Spirit surround, inform, and infuse as we go!
— Rev. Louis
Special UCC Christmas Fund Offering this Sunday December 26
The Christmas Fund has been caring for active and retired clergy
and lay employees of the United Church of Christ for more than 100 years, providing emergency grants, supplementation of small annuities and health premiums, and Christmas "Thank You" gift checks each December to our lower-income retirees.

UCC congregations and members have blessed the Christmas Fund with their generosity for many years. This year, your care and compassion will be especially appreciated by those servants of the church who are facing a time of need.

Donate this Sunday or any time here. Thank you!

Christmas Breakfast at Camp Second Chance


An opportunity for people who love to cook and know the power and joy of a hot and delicious Christmas meal ...



We deliver hot breakfast to Camp Second Chance at 10:00 am.

Cooks are needed to deliver pans of bacon and sausages, egg casseroles, roasted potatoes, cinnamon rolls, coffee cake, fruit, Christmas cookies — whatever you'd like to provide!

It's also an opportunity to donate magazines, calendars, books, art for their tiny houses (Joe A has done this many years), hats, gloves, jewelry, etc. Let's deliver a feast!

Contact me for questions and to sign up. — Cinda (she/her)

Shhhhh ,,, Call for cards as Lisa B Celebrates Birthday/Retires from Safeway Next Week
Congratulations to Lisa B, retiring after 26 years at Admiral Safeway!

Our own Lisa will celebrate her birthday on December 29, and then her retirement on December 30! Please join us in congratulating Lisa and wishing her well in her new 'life of leisure'! We will plan a special celebration after it is safe to gather again for a party.

Note: Send your Happy Birthday/Congratulations Cards to Lisa c/o Alki UCC, 6115 SW Hinds, Seattle, WA 98116.
— Vicky

Note: Lisa won't know about the cards in advance since the Editor Elf will "adjust" her copy of the print newsletter!

Welcome to "hybrid" worship at Alki UCC. You can still stream our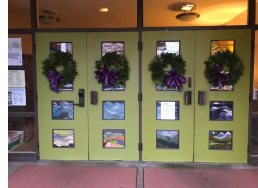 10:00 am service online live via Zoom, or gather in the Sanctuary to join other actual people in prayer.
Your safety is our number one priority. Kindly note the following guidelines:
You must be fully vaccinated for COVID to attend in person. You only need to present your proof of vaccination on your first visit.
Face coverings are required; s
ocial distancing is encouraged.
Continuing prayers of protection and support
for the
people of Afghanistan ... and for migrants everywhere experiencing upheaval and distress.
Special prayers of support and safety for Kirstin, Jeff, and all the educators and students in our community and beyond ... and for all who work in the school environment.
Special Prayers for the family,
friends and communities of Ronald Greene, Andrew Brown Jr, Adam Toledo, Ma'hia Bryant, Andrew Brown Jr, Daunte Wright,
Walter Wallace,
Jonathan Price, Jacob Blake, Rayshard Brooks, Manuel Elllis, George Floyd, Elijah McClain, Dreasjon (Sean) Reed, Breonna Taylor, Ahmaud Arbery and the heart-breaking list of African-Americans and other people of color murdered or wounded by police or self-declared vigilantes in our nation over many decades. We mourn with you and we stand for justice and healing.
Special Prayers for all those on the front lines of working to protect us, keep us healthy, sane, grounded, informed, fed and comfortable during the current COVID 19 outbreak: our faith leaders, front-line health care workers, EMTs, police, firefighters, educators, transit bus and rail drivers, farmers, therapists, social workers, shelter operators, engineers, grocery/drug store personnel, caregivers, childcare specialists, pharmacists, custodians, organizations caring for the most vulnerable, sanitation workers, dispatchers and others keeping our supply chains operational, truth-telling journalists and all the many public servants who are so vital to our community.
For those grieving the recent death of a loved one:
Dan K's family mourning the passing of his sister-in-law Helaina, f
amily and friends of Julia P's brother Wayne B, friends and family of Rev. Ron Marshall; friends and family of Bev C; Charlie H and family; Candace G and family; Ed B and family; Todd S and family; Patty M, family and friends of Bob J, family and friends of Jim C; Larry G
Recent hospitalization, illness and other concerns:
Verona R, Julia C's friend Joan, Vicky's friend Janelle O, Julia C's friend Peter, Emily H's friend Donna, Jim and Sandy's friends Jim S and Mary Jane,

Dan's brother Bill and Bill's wife Helaina, Larry G, Dan K, Cinda's sister-in-law, Sue B's friends Mary and Louise, Cindy

,

Julia P, Jeff and Kirstin's sister-in-law Sue, Sandy and Jim's friend

Al

,

his mom, Sue and friend Kay;

Penny M; Kirstin D; Shannon P's father, Rev. Dr. Bill

;

Verona's younger brother Eric; Julia C's long-time friend Megan; Bonita C; Claire F; Dayle B;

Imy P; Kirstin D's father; Don P
For homebound members/friends of Alki UCC: Doris C
Wider World: Prayers for all those affected by the corona virus outbreak; all those suffering from PTSD in the military and around the world; for all those affected by misguided immigration policies; prayers for fewer guns, for all victims and those affected by gun violence; victims and survivors of extremist violence around the world; migrants seeking refuge around the world, and for those who are trying to help them. The rest of the missing schoolgirls kidnapped by Boko Haram, who remain in our hearts as long as they remain missing. The hungry and homeless, the ill and the addicted, the lost and the lonely; the unemployed.
For secure, online giving through Give Lively, click the blue button below.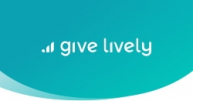 You can also send your check, made out to "Alki UCC," to:
Alki UCC Church Office
6115 SW Hinds
Seattle, WA 98116
Zoom Registration Link for Sunday Worship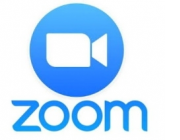 You only need to register once for Sunday worship.
You will receive a confirmation email with your own unique link to join Sunday worship.
Christmas Weekend Services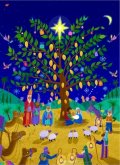 Christmas Eve
Friday, December 24
at 5:30 pm
In-person (proof of COVID vaccination required) and streaming live via Zoom
Join us for a traditional candlelight service, culminating in "Silent Night."
Rev. Louis J. Mitchell
(Special pre-registration form to attend in person)

Online Order of Worship, including scripture text, is linked here.




Christmas Morning
Saturday, December 25
9:00 to 9:15 am
Live streaming only
via Zoom
Rev. Louis offers a brief candle lighting, prayer and sending (benediction).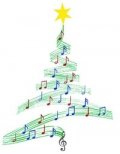 The First Sunday after Christmas
December 26 at 10:00 am
In-person (proof of COVID vaccination required) and streaming live via Zoom
Brought to you by the Alki UCC choir, sharing anthems, scripture, personal reflections and prayers as we all celebrate the season by singing our favorite carols.

Our service is dedicated to the UCC Christmas Fund, with offerings gladly accepted to benefit retired UCC pastors. See related story at left.

Note: All three services this weekend are accessible live via Zoom.

If you plan to attend in-person on Christmas Eve at 5:30 pm and/or on Sunday, Dec 26, please note that proof of COVID vaccination is required. In an abundance of caution, we suggest getting a COVID test and if you're not feeling well, please take care of yourself at home

To attend virtually for any service this weekend, use your regular Sunday Worship Zoom login ... or register for Zoom here.

Joint Worship with Admiral Church at Alki UCC
We welcome our friends from up the hill!

The First Sunday after Christmas
December 26 at 10:00 am

The Second Sunday after Christmas
January 2 at 10:00 am
Communion will be celebrated.

Monday after Christmas
December 27
Office closed

"Art for Hunger" Catalyzes Almost $900 in Donations to Organizations Fighting Hunger

Artist/author Joe A reports his recent in-person/virtual weekend art show to benefit organizations working every day to relieve food insecurity raised "about $880," which was donated directly to
The West Seattle Food Bank
The White Center Food Bank
Northwest Harvest
and other organizations.
Thanks to Joe for his vision and generosity ... and to all who participated!
Webinar on "Flights & Rights: Access to Health Care"
Wednesday, January 5
5:00 pm (Pacific Time)
Register here.
Emily would like you to know about this important webinar co-sponsored by the Washington Chapter of American Association of University Women (AAUW).
Other co-sponsors include the American Civil Liberties Union of Washington and
Alliance for a Healthy Washington
The conversation will explore how the prolific trend of mergers and acquisitions between health care entities like hospitals, hospital systems, and provider organizations can negatively impact cost, quality, and access to necessary health care services.
In Washington state, these health entity consolidations receive minimal oversight, allowing large health care systems to dictate patients' access to health care related to reproductive, end-of-life, and gender-affirming care.
ACLU-WA Health Care and Liberty Counsel Leah Rutman moderates a discussion on these issues and legislative solutions.
Check for church news and calendar updates at www.alkiucc.org.
Sunday Worship Videos Posted on YouTube