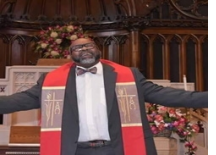 Greetings, beloved of God!
This week I want to offer you a prayer. Please take a moment to relax your mind and humble your heart to focus on Christ.
Dear Lord,
We thank you for this day, this breath. Thank you for this body, with all of its gifts and its limitations.
Thank you for being loving, forgiving and gracious.
Help us to be more like you.
Thank you for giving us the willingness to search for and seek you —
in history and in modernity.
Help us to see you — your essence, your imprint — in all that you've created,
and to treat your entire creation with love and thoughtfulness.
Forgive us this day for everything I've done, said or thought that wasn't a reflection of how you love.
Please keep us safe from danger and harm.
And when in crisis, give us faith, forbearance, wisdom and hope.
Help us to start each day with gratitude for the gift of another opportunity to grow.
Clear our minds, so that we can listen for your still, small voice.
Broaden our minds, strengthen our spirits, enlarge our capacities to experience You in the world.
Show us what sin looks like in us, so that we can repent and change.
And when we repent, give us the courage to confess with our mouths
the nature of our shortcomings and receive Your forgiveness and accept it fully.
When the troubles of the world close in on us,
remind us to follow the example that You've set —
to slip away, find a quiet place and pray.
Continue to use us to Your will.
Continue to bless us so that we may be a blessing to others.
Keep us strong so that we can help those who aren't feeling so strong.
Keep us uplifted so that we have words of encouragement for others.
We pray for those who feel lost and can't easily find their way.
We pray for those who are misjudged and misunderstood.
We pray to be intercessors for those who are under the weight of oppression.
We thank you for your example, Jesus.
In your name and for your glory, we pray.
Amen.
May the grace of God, the teachings of Christ and the fire of the Holy Spirit surround, inform and infuse us as we go!
Blessings,
— Rev. Louis
No In-Person Attendance Continues for January 16, 23 & 30 Sunday Worship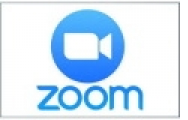 Due to the rise in Covid outbreaks, even among those who are vaccinated, we have decided to continue virtual-Zoom-worship only through January; services will come to you LIVE from the Sanctuary but will NOT be open for in-person attendance.

Hopefully we will be able to return to our new hybrid online/in-person format next month, but we feel that this is the smart, safe approach in the short term.

If you have not done so already, please register for Zoom virtual services using the NEW link below:

https://us02web.zoom.us/meeting/register/tZckcu-trDorEtIiafY8-jJJOxciDQTotTnG

1. When you register, please use your first/last name plus your email.

2. After registering, you will receive a confirmation email with information about joining the virtual services. The confirmation will include your personal link for the virtual services. Please do not share this link with others.

3. Add the confirmation link to your online calendar or save the email for logging into the service on Sunday mornings.

4. When you join the virtual service, you will first be placed into a 'waiting room' until the Alki UCC technical host lets you in about 5-10 minutes before the service begins. Try your best to be a bit early or on time so you don't miss a thing!

5. If you arrive late, and we do not recognize a name, we might not admit the registrant as this is when the unsavory characters showed up … so please use your first and last name when you register.

Helpful Hint: you can practice logging into the service once you receive your personal link. If you are put into the waiting room for
Virtual Worship, you are good to go for Sunday.

Please do not hesitate to reach out to Shannon or Joe if you have questions, preferably before Sunday morning.

Thank you, from your virtual service technology team.
—Shannon, Joe and Gary

Prayers of healing and recovery for Dayle B, who is in the hospital awaiting a possible move to Providence Mount St. Vincent.

ontinuing prayers of protection and support

for the

people of Afghanistan ... and for migrants everywhere experiencing upheaval and distress.

Special prayers of support and safety for Kirstin, Jeff, and all the educators and students in our community and beyond ... and for all who work in the school environment.

Special Prayers for the family, friends and communities of Ronald Greene, Andrew Brown Jr, Adam Toledo, Ma'hia Bryant, Andrew Brown Jr, Daunte Wright, Walter Wallace, Jonathan Price, Jacob Blake, Rayshard Brooks, Manuel Elllis, George Floyd, Elijah McClain, Dreasjon (Sean) Reed, Breonna Taylor, Ahmaud Arbery and the heart-breaking list of African-Americans and other people of color murdered or wounded by police or self-declared vigilantes in our nation over many decades. We mourn with you and we stand for justice and healing.

Special Prayers for all those on the front lines of working to protect us, keep us healthy, sane, grounded, informed, fed and comfortable during the current COVID 19 outbreak: our faith leaders, front-line health care workers, EMTs, police, firefighters, educators, transit bus and rail drivers, farmers, therapists, social workers, shelter operators, engineers, grocery/drug store personnel, caregivers, childcare specialists, pharmacists, custodians, organizations caring for the most vulnerable, sanitation workers, dispatchers and others keeping our supply chains operational, truth-telling journalists and all the many public servants who are so vital to our community.



For those grieving the recent death of a loved one:


Jim and Sandy's friend Mary Jane, Dan K's family mourning the passing of his sister-in-law Helaina, f

amily and friends of Julia P's brother Wayne B, friends and family of Rev. Ron Marshall; friends and family of Bev C; Charlie H and family; Candace G and family; Ed B and family; Todd S and family; Patty M, family and friends of Bob J, family and friends of Jim C; Larry G

Recent hospitalization, illness and other concerns:


Verona R, Julia C's friend Joan, Vicky's friend Janelle O, Julia C's friend Peter, Emily H's friend Donna,

Dan's brother Bill and Bill's wife Helaina, Larry G, Dan K, Cinda's sister-in-law, Sue B's friends Mary and Louise, Cindy

,

Julia P, Jeff and Kirstin's sister-in-law Sue, Sandy and Jim's friend

Al

,

his mom, Sue and friend Kay;

Penny M; Kirstin D; Shannon P's father, Rev. Dr. Bill

;

Verona's younger brother Eric; Julia C's long-time friend Megan; Bonita C; Claire F; Dayle B;

Imy P; Kirstin D's father; Don P

For homebound members/friends of Alki UCC: Doris C


Wider World: Prayers for all those affected by the corona virus outbreak; all those suffering from PTSD in the military and around the world; for all those affected by misguided immigration policies; prayers for fewer guns, for all victims and those affected by gun violence; victims and survivors of extremist violence around the world; migrants seeking refuge around the world, and for those who are trying to help them. The rest of the missing schoolgirls kidnapped by Boko Haram, who remain in our hearts as long as they remain missing. The hungry and homeless, the ill and the addicted, the lost and the lonely; the unemployed.

Worship this Sunday,

January 16 at 10:00 am

Second Sunday after Epiphany

"January Jesus"

Rev. Louis J. Mitchell


Sunday Worship ONLINE ONLY through January.

See related story at lower left.
Contemporary Voice:
"What are all these?" Clary asked. "Vials of holy water, blessed knives, steel and silver blades," Jace said, piling the weapons on the floor beside him, "electrum wire - not much use at the moment but it's always good to have spares - silver bullets, charms of protection, crucifixes, stars of David-"
"Jesus," said Clary
"I doubt he'd fit."
"Jace." Clary was appalled."
― Cassandra Clare, City of Bones
Scripture Readings
Matthew 1:1-16
Matthew 16:13-15
(NRSV)
Sermon:
"Who is Jesus?
Part Two — Jesus the Unlikely Rabbi"
Guest Accompanist:
David Duvall
Music Highlights:
What A Friend We Have In Jesus/Hymn #506, NCH
Jesus, the Light of the World/Hymn #160, NCH
What Is Glowing
David Duval
Click here for Order of Online Worship, including the scripture text.
Worship and Music Team Meeting
Sunday, January 16
after worship
Contact: Joe M



Food/Clothing Donations Drive


Sunday, January 16


11:00 am to 3:00 pm


Front Courtyard


Non-perishable food items distributed by the White Center Food Bank.





Donations of blankets/new or gently used men's and children's cold-weather clothing requested: coats, jackets, hats, gloves, etc. and, as always, new men's socks.





MLK Jr Holiday


Monday, January 17


Office closed.





Outreach/Social Justice


Monday, January 24 at 7:00 pm via Zoom

Seattle MLK Coalition Events this Weekend and Monday
Check for church news and calendar updates at www.alkiucc.org.
Sunday Worship Videos Posted on YouTube
For secure, online giving through Give Lively, click the blue button below.

You can also send your check, made out to "Alki UCC," to:
Alki UCC
6115 SW Hinds
Seattle, WA 98116