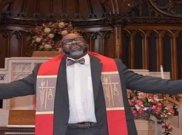 Every Sunday this month is special to me!
This upcoming week we'll be doing a ritual in worship.
Those of you who are joining us virtually will receive your element after worship
(don't worry, it'll make sense).
We/you are a special community and a special church!
I am so excited to keep up with the Future Story as it unfolds.
This week I invite you, in your personal prayer and meditation time, to think about how/if you judge yourself unkindly. It's a delicate dance to be accountable, especially around our points of privilege while also acknowledging our hurts and hardships.
Stretching beyond our binary thinking, "I'm just fine vs. I suck," is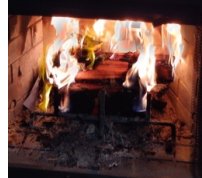 important to our spiritual growth and to the energies with which we serve others. If we can't love ourselves when we're faced with our own shortcomings, can we really love others who are going through hard times? Can we see those in need as one among us rather than someone who is more lowly because of their need or mistakes?
I invite you to consider a 3-H proposition to life. Humility, healing and hope.
We are on this path together, with God behind and ahead of us, in and around us!
May the grace of God, the teachings of Christ and the fire of the Holy Spirit surround, inform and infuse us as we go!
Blessings,
— Rev. Louis
(pictured above: Burning of the Hurts 5.1.2022)
Stewardship 2022 Continues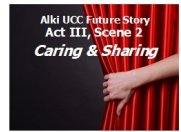 As of this writing, the Stewardship team is meeting to gather next steps to reconnect with you supporting this year's theme of "Caring & Sharing."
The purpose of this year's stewardship is to find out what it will take for you to invest in your church's future to move forward.
Your church needs your Investment of time, talent, and treasures but first we want to hear from you to understand how you're doing after these past several years of uncertainty.
Your stories about this church and hopes for its future are an important part of its legacy. Stay tuned for more...
Your Stewardship Team
— Dan K, Kim B and Shannon P
WIN Hot Lunch Service
Saturday, May 7 ... cooks still needed! See story below
Contact: Cinda S
Memorial Service/Celebration of Life for Dayle B
Sunday, May 15 at 1:00 pm
(See story below)
May Donations Drive
Sunday, May 22 from 11:00 am to 3:00 pm
Front Courtyard
Non-perishable food donations distributed by the White Center Food Bank; Men's Casual/Work Clothes find new homes at the Westside Interfaith Network "Welcome Table" lunch for our neighbors experiencing homelessness
Last Call for Cooks!
Westside Interfaith Network (WIN) Lunch
this Saturday, May 7
We still need a few cooks to each prepare a hot nutritious dish in a 13 x 9" or large aluminum roasting pan (preferred). Suggestions are rice and beans, roasted veggies, mac and cheese, rice and chicken, burritos, roasted potatoes, tossed salad, etc.

We deliver the dishes pre-warmed to
Body of Christ Church
1320 SW 102nd
(two blocks east of McClendon's in White Center)
OR, we can arrange to have your dish picked up.

Many of us stay to help out at the donation tables, managing the toiletries, clothing and food donations, while bringing good cheer and love to those who frequent this event.

Drop off is by 11:30 am, stay to help out as long as you can (we put everything away around 1:00 pm). Join us! Contact: Cinda S

Seward Park Neighborhood Fundraiser for Refugees Sunday, May 15, 9:00 am to 3:00 pm
Memorial Service/Celebration of Life for
Dayle B Sunday, May 15 at 1:00 pm
As previously announced, our own Dayle B passed away at St. Joseph Residence on March 31. Arrangements are being made for a memorial service in-person or virtually at Alki UCC on Sunday, May 15 at 1:00 pm.
If you have remembrances that you would like to share, please let Pastor Louis, Sandy J or Vicky S know. Although Dayle was a very private person, she was an active member of Alki UCC for many years and was well-known. Many Alki people supported her in the past several years, helping with tasks around her apartment or driving her to her numerous appointments; we're sure there are many memories floating around out there!
We are hoping for an outdoor reception following the memorial, where folks can share more stories and enjoy some of our favorite Dayle coffee hour recipes: i.e. Nordy Bars, Molasses cookies and Peanut Butter cookies.
If you would like to help with the reception, please contact Sandy J or Vicky S.
Strengthening Our Journey:
A Vigil for Racial Justice
Wednesday, May 25
Gather at 6:00; Vigil Service at 6:30 pm
Immaculate Conception Church
820 18th Ave, Seattle

Speakers: Jeanette Rodriguez, Ph.D.
Professor, Theology and Religious Studies, Seattle University
Michael Ramos, MDiv
Executive Director at Church Council of Greater Seattle



Join us to commemorate the 2nd Anniversary of the murder of George Floyd. There will be time for personal reflection followed by an opportunity to recommit ourselves to working for racial justice.

Sponsored by South Seattle Deanery Racial Solidarity Committee.
For more information or questions, contact Deacon Steve Wodzanowski.

Drowning in Plastic?
Ridwell to the Rescue!!

Did you know that you can no longer put plastic bags in the recycle bin? Bring yours to church by Sunday May 8, and I'll add them to my Ridwell pickup.

Consider becoming a Ridwell customer! Pickup is every other week and always includes the core categories of batteries, light bulbs, fabric and plastic bags/film. You can bring batteries every Sunday to church and I'll send them off. — Cinda

For those grieving the recent death of a loved one:
The Alki UCC community and friends/family of our own Dayle B, Julia, Rod and family on the death of Julia's youngest brother Rick B, Cinda S and family on the death of her brother-in-law Tom P, Charlie H and family, Todd S and family, Patty M
Recent hospitalization, illness and other concerns:
Dan K, former Alki UCC member Mark H, Shannon's "stepmomma" Gail B, Julia C's good friend Kevin B, Nette M, Dan K, Sue B's friends Mary and Louise, Cindy, Jeff and Kirstin's sister-in-law Sue, Kirstin D, Shannon P's father Rev. Dr. Bill, Verona's younger brother Eric, Bonita C, Claire F, Imy P, Kirstin D's father, Don P

For homebound members/friends of Alki UCC: Doris C
Wider World: Prayers for all those affected by the corona virus outbreak; all those suffering from PTSD in the military and around the world; for all those affected by misguided immigration policies; prayers for fewer guns, for all victims and those affected by gun violence; victims and survivors of extremist violence around the world; migrants seeking refuge around the world, and for those who are trying to help them. The rest of the missing schoolgirls kidnapped by Boko Haram, who remain in our hearts as long as they remain missing. The hungry and homeless, the ill and the addicted, the lost and the lonely; the unemployed.
Worship this Sunday,

May 8

at 10:00 am

The Fourth Sunday of Easter


Guest Accompanist: Zachary Kellogg

Liturgist:

Contemporary Voices:
"Water is sacred to all Human Beings. If you do not have water, you cannot have life. I always remember to honor and pour the water because it is traditional."
― Autumn Morning Star
"The places where water comes together with other water. Those places stand out in my mind like holy places."
― Raymond Carve
Scripture Readings:
Romans 12:4-8
(NRSV)
Our Shared Time Together: "Our Shared Vessel of Love and Spirit"
Music Highlights:
Come Now, Almighty God
#275 NCH
Your Love, O God, Has Called Us Here
#361 NCH
For All the Saints
#299 NCH
The Mother
Brandi Carlile
Click here for the Order of Online Worship.
If you're already registered for Sunday worship on Zoom, use your personal link. If not, welcome! Please
r
egister here.
PNCUCC May Post Now Online
Check it out here!

Featuring the Reflection given by Rev. Mike Denton at the Annual Meeting, Mike's Denton's blog, Conference Calendar, World Labyrinth Day and more!

PNC 2022 Women's Retreat
"Who Do You Say
I AM"
May 13-15
Join the women of the Pacific Northwest Conference at N-Sid-Sen for a weekend of faith, fellowship and fun.
We will engage in creativity, dance the labyrinth, and listen deeply to Spirit in our midst. Come ready for soul play.
Retreat details here
"Alaska Suite" to Benefit Green Buildings Now
Sunday, May 15
3:00 pm
Seattle First Baptist Church
1111 Harvard Ave

Don't miss the Nelda Swiggett Quintet performing the touching and powerful "Alaska Suite," Swiggett's multimedia jazz story of beauty, loss and hope.

The concert benefits Green Buildings Now, a grassroots initiative promoting social justice and climate resilience by working with marginalized communities to remove fossil fuels from buildings in a just way.

Information and tickets:

Sunday afternoon Protestant Worship Service Volunteer Opportunity
Rev. Louis says:
I encourage folks who have the time and desire to apply! What a gift to them and those they will serve!I
Sunday afternoon Protestant Worship Service Volunteer
Providence Mount St. Vincent
4831 35th Ave SW
Sundays, 2:00 – 4:00 pm (two hours per week).
This volunteer job can be shared, alternating Sundays. Details here.
For secure, online giving through Give Lively, click the blue button below.

You can also send your check,
made out to "Alki
UCC" to:
6115 SW Hinds
Seattle, WA 98116
Sunday Worship Videos Posted on YouTube

Sunday Worship recordings now online! Check out Alki UCC's very own YouTube channel.
Sunday Worship Registration

If you've already registered on Zoom, you can still use your personal link. If not, you can register here.
When you register, please use your first/last name plus your email.

Check for church news and calendar updates at www.alkiucc.org.