It's Stewardship Time ... Read this!

Thank you to everyone who has filled out and turned in their Stewardship form!
If you have not already done so, there is still time before the annual meeting this Sunday.
Be sure to follow instructions all the way through to the bottom of the form to ensure it is submitted correctly. You will receive an email confirmation that it has been completed
Please take the time to read our community's Stewardship stories each week and THANK YOU to those who have shared!
— Shannon, Dan and Kim along with Emily and Sandy representing the Caring Community ministry team
Emily H's Stewardship Moment
I believe that giving is a spiritual practice; it's something that I grew up with, implicitly.
My parents were missionaries in Alaska and worked for the Board of National Mission at Sheldon Jackson College. The school had a dump, and when I was 8 or 10 years old, I went with my little red wagon, to dig up pop bottles buried in the ice and snow. I got 5 cents for coke bottles and 15 cents for quart bottles.
Pretty good money in the '50's! I gave that money to the Church Building Fund ... only to see the story of the 'little red wagon' and the Church Building Fund 20 years later. Sometimes we give for the future.
Another idea which makes the practice more explicit is something that came in the mail just yesterday! I belong to Nurses' Christian Fellowship, a support group for student nurses and professional nurses; it is part of InterVarsity Christian Fellowship. They sent me a brochure titled "Teaching Generosity and Creating a Culture of Giving in Your Family," which suggests three things:
• Holding a family meeting or conversation, perhaps in conjunction with a holiday, to develop a clearer sense of the family values relevant to sharing and planning a gift;
• Identifying family service days and/or community project;
• Matching family gifts to encourage younger members to share.
— Emily H.
Please NOTE!!
Alternate Worship Suggestions for Cancelled
Alki UCC Service on Sunday, July 3
During our recent council meeting, it was decided to NOT hold service at Alki UCC on Sunday, July 3.

Following are our recommended alternatives for your consideration:

Longtime Alki UCC friend, Rev. Bruce Wilson, is currently the temporary minister at Admiral UCC while Pastor Andrew is on sabbatical.
Worship at 10:30 am
Link to attend via Zoom:
In-person:
4320 SW Hill St
(masks required)

Our own Cinda S is leading service/preaching at Normandy Park UCC with another longtime Alki UCC friend, Shannon T, as liturgist.
Worship at 10:00 am
If you would like to join worship remotely via Zoom, please send an email to info@npucc.org. Thanks!
In-person:
19247 1st Ave S
(masks recommended)

Two excellent options! Have a safe and happy July 4 holiday weekend.
— Joe M,
Council Moderator

Saturday, June 25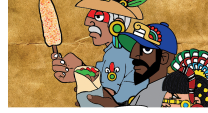 11:00 am to 4:00 pm
Downtown White Center

Take a culinary world tour and help keep the community fed!

Purchase your $5 meal tickets at any of three donation stations located at Patrick's Cafe and Bakery, Mac's Triangle Pub, and at the corner of SW 98th and 16th Ave SW. Grab your passport and go!

Each ticket may be redeemed at participating restaurants for signature menu items. Sample the global flavors of White Center's rich multicultural community; we offer the best of Latin American, Pan Asian, Americana, and funky fusions of everything in between.



All ticket sales support the White Center Food Bank.

PLUS we will have a raffle for two Alaska Airlines tickets!!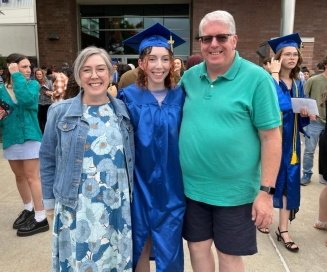 Way to Go, Kelly! Prayers of Congratulations and Celebration for Jeff and Kirstin D's daughter Kelly, who graduated last week from Spokane Falls Community College!! A proud and happy family, indeed!
And congratulations to all the 2022 graduates and graduate-adjacent friends and family celebrating this awesome milestone. Let us know if you would like to send an Alki UCC shout-out to a special grad you know!
For those grieving the recent death of a loved one:
The Alki UCC community and friends/family of our own Dayle B, the Alki UCC community and friends/family of Nick Tobler-Wolff; Julia, Rod and family on the death of Julia's youngest brother Rick B, Cinda S and family on the death of her brother-in-law Tom P, Charlie H and family, Todd S and family, Patty M
Recent hospitalization, illness and other concerns:
Jeff D's brother Andy, Julia C's friend Cheryl W, Dan K, former Alki UCC member Mark H, Shannon's "stepmomma" Gail B, Nette M, Sue B's friends Mary and Louise, Cindy, Jeff and Kirstin's sister-in-law Sue, Kirstin D, Shannon P's father Rev. Dr. Bill, Verona's younger brother Eric, Bonita C, Claire F, Imy P, Kirstin D's father, Don P

For homebound members/friends of Alki UCC: Doris C
Wider World: Prayers for all those affected by the corona virus outbreak; all those suffering from PTSD in the military and around the world; for all those affected by misguided immigration policies; prayers for fewer guns, for all victims and those affected by gun violence; victims and survivors of extremist violence around the world; migrants seeking refuge around the world, and for those who are trying to help them. The rest of the missing schoolgirls kidnapped by Boko Haram, who remain in our hearts as long as they remain missing. The hungry and homeless, the ill and the addicted, the lost and the lonely; the unemployed.
Worship/

Annual Meeting of the Congregation

June 26

at 10:00 am





Join us for a lively conversation about the future of your church. You'll have the opportunity to ask questions of the council and elect/re-elect officers.



FYI, there are still openings on the council which we would love to fill (contact council moderator Joe M).





Let's celebrate the work we have already done together and plan the next exciting phase of our future story.




Liturgists:


Jeff D and Members of the Council



Scripture Readings:
Isaiah 41:10
Jeremiah 29:11-13

The Message

Click here for the Order of Online Worship.

We hope to see you!
In-person attendance is encouraged. Face coverings required/social distancing observed.

If virtual attendance via Zoom is your only attendance option, contact Shannon P for a quick overview.

Kim B would like you to take note of these important but lesser-known observances:

Disability Pride Month
July
Celebrating individuals with disabilities and being proud of who they are.

Omnisexual Visibility Day
July 6
Spotlighting people who form emotional/physical attractions to all/any gender

Nonbinary Awareness Week
July 11-17
A celebration to build awareness/support of nonbinary and gender nonconforming people.

International Nonbinary Day
July 14

International Drag Day
July 16
Created in 2009 to give Drag Artists a well-deserved chance to shine and be celebrated for everything they give to gay life and culture.

For secure, online giving through Give Lively, click the blue button below.

You can also send your check,
made out to "Alki
UCC" to:
6115 SW Hinds
Seattle, WA 98116
Sunday Worship Videos Posted on YouTube

Sunday Worship recordings now online! Check out Alki UCC's very own YouTube channel.
Sunday Worship Registration

If you've already registered on Zoom, you can still use your personal link. If not, you can register here.
When you register, please use your first/last name plus your email.
6115 SW Hinds,
Seattle, WA 98116
Church news and calendar updates at www.alkiucc.org.