As Bob Dylan sang in the 60's, "you don't need a weatherman to know which way the wind blows." And you don't need a psychic to tell you that the next month is going to be, well, fraught with... you name it!

With the midterm elections practically sitting on us, we already know that:

• The polling will be all over the place, up and down, back and forth, and the media will use that to advantage: to make people anxious and afraid so they'll keep tuning in to watch for latest developments.

• The polling really hasn't been anywhere near accurate since 2016, if not before. Supposedly the only people who are polled are frequent voters AND those with a landline. And it's only people who actually answer the phone! That means they skew toward seniors and totally miss the young voters or anyone who hasn't voted before.

• We will definitely not know the result of all (or any?) of the elections the night of November 8. With the increased use of mail-in ballots in most states—and the fact that many states don't even begin to count mail-in ballots until the morning of the next day—it's probably better for our blood pressure to assume we won't know until Thursday or Friday (if that).

• Across the country, there will be huge numbers of recounts, lawsuits, and candidates refusing to concede if they lose (many have already said so).

• Unfortunately, there will likely be pockets of acting out and even violence in the days surrounding the election, and it will be wise to be alert and stay safe.

Sometimes, it helps to be reminded of what we already know, so that our expectations will be realistic, and we can be prepared. For example, anyone expecting final results on election night is doomed to be disappointed.

People can decide whether they want to ride the emotional roller coaster that the media will provide over the next week or so, or decide to tune out, do fun and nurturing things, and check back later, after the dust has settled. Being battered emotionally won't affect the outcome.

Remember: It's always a choice, and all of humanity—and the people of the United States, in particular—are being given some really big opportunities to choose. Fortunately, if you pay any attention at all, the choices are rather stark and obvious, which, one hopes, will assist with the decision-making. In this election, we can make some important choices about who we are as a people, and what we want in our lives and in our government officials.

But we have to make a choice, empower ourselves, and VOTE! Of course, not voting is making a choice as well, but when we leave the choices to others, we are often disappointed. It's easy to forget that a lot of people died to secure the right to vote, especially the vote for women and people of color. We can't take it for granted. It must be used, or we can lose it! As Benjamin Franklin said, "You have a republic, if you can keep it!" Keeping it requires our participation. And casting a vote is a relatively easy way to participate.

However much you decide to engage with the media election frenzy, and whether you end up happy or unhappy with the results, remember to breathe, stay hydrated, get sufficient sleep, and take care of yourself!

_______________________________________

Here are some articles from past issues of Tunnel Vision that you might find interesting as companion pieces for this issue's articles:

SUMMER 2022—Light at the End of the Tunnel

FALL 2021 AND PREVIEW 2022 — We're Not in Kansas Anymore!

WINTER 2021—The Shift Has Hit the Fan!

SUMMER 2020—That Vertigo You're Feeling is the Tipping Point! (The Shift is truly upon us, and even though it looks crazy, it's all going according to plan)

EASTER/SPRING 2020—Keep the Faith, Baby! (A metaphysical perspective on COVID-19)

DECEMBER 2019—It's a New Day, a New Year, a New Decade... a New You! (The Great Saturn/Pluto Conjunction of January 2020, that energetically drove the entire year.)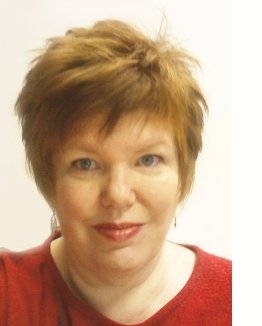 I am an Intuitive Coach, Public Speaker, Author, Reconnective Healing® practitioner, and a Practical Mystic.

A Near-Death Experience (NDE) in 1985 expanded my psychic abilities and created an ongoing link with some very loving—and humorous—Guardians of humanity and the ancient wisdom, who gave me a huge amount of information about life and the evolution of mankind, who and continue to guide me.

I bring this knowledge and connection to my clients and audiences, along with over 30 years' accumulated wisdom and understanding of metaphysics, life on earth, and Who We Really Are.

I am the author of the metaphysical fantasy novel, The Search for the Crystal Key—an adventure about believing in yourself and the power of Love, with information about life that I received during my Near-Death Experience.

Find out more at LionMagic.com.



© 2021, E.B. Dye. All Rights Reserved



Does it feel like everyone and everything is going crazy? You're not alone in feeling that way!

The energies of the year have been building, and everyone is feeling it. As we try to acclimate and assimilate, we can feel anxious and out of balance. In fact, there are numerous examples of people who were already out of balance going off the deep end. And people who don't go off the deep end may be feeling like they're running on their last nerve.

That's not just related to the election, but the energies are building even more because of it. The generally agitated energies will likely continue through the end of the year, although they may settle down a bit along the way.

Having a couple of eclipses around the election is adding to the anxiety. We had a solar eclipse in Scorpio a week ago (the 25th), and we'll have a lunar eclipse in Taurus on election day (and a blood moon, at that!). That's a lot of energy being thrown into and already churning pot.

What does that mean? With the sun and moon being emphasized in such a big way, there's bound to be illumination of some kind or something. With Scorpio (solar eclipse), we can be dealing with issues related to death, taxes, and/or secrets, and with Taurus emphasized in the lunar eclipse, we're definitely talking about what makes us feel secure.

The solar eclipse in Scorpio on the 25th opened a time of rebalancing, rebooting, and manifesting.

The lunar eclipse in Taurus on November 8, can bring a release (purge?) of things that no longer serve us.

Making it even better (!?), the moon will be very close to being conjunct with Uranus, the planet that brings sudden changes!

The good news is that we don't have Mercury retrograde on the election. There will be enough sturm und drang with this election, without having to deal with all the glitches and things that go wrong during transit.

It's probably a day to lay low, keep your head down, be kind to yourself and others, and go about your business. And don't be surprised about anything that happens! Just remember to breathe!

Now on My Website, LionMagic.com

Find out more about my products and services, and access lots of free content about my Near-Death Experience!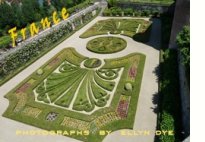 My 2023 calendars (Alaska, Bermuda, Cathar Country, France, Grand Canyon and Sedona, Ireland, Jamaica, and Kitty Comfort) are now available.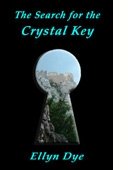 Find some-thing inspiring to read or give as a gift. My meta-physical fantasy novel, The Search for the Crystal Key, is an adventure for all ages about believing in yourself and the power of love, with information about how life works that I received during my NDE. Available now in paperback and Kindle! This is a great life "primer" for all kids 10 and up.













Downloadable Mp3s of my Journey Through the Tunnel presentation and guided meditation to go through the Tunnel of Light, feel the unconditional Love of Home, and bring it back to planet Earth.

FIND OUT about my Intuitive Coaching and my Reconnective Healing services.

AND FIND FREE for your information:

Check out my latest article in the Predictions issues of the Sedona Journal of Emergence, "Choice Points, Turning Points, and Tipping Points," with predictions of what we can experience in 2023. My past articles can be found on the Sedona Journal Articles sub-page under the Newsletters, etc. tab.

Video presentations and recorded radio interviews with discussions of my NDE, what I learned, and what's going on "out there" with the Great Shift of the Ages.

The archives of all the past issues of Tunnel Vision.