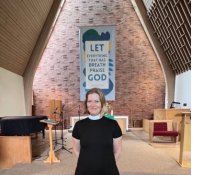 Dear Alki UCC,
I was delighted to look out of my office window on Monday morning to see proud parents taking photographs of their preschoolers' first day of Alki Co-op Preschool, which meets right here in our building.
This play-based preschool has operated at Alki UCC since the sixties! From the Alki Co-op Preschool website: "We believe a child's play is their work and that learning happens best when children use their bodies, their senses, their hearts and their minds to discover their world. Facilitated play lays the foundation for architecture of the brain that will support academic success."
Alki Co-op is one of five area Cooperative Preschools affiliated with

South Seattle Community College. Preschool classes are led by parent educators utilizing a teaching program that integrates parent education into the overall curriculum.
Co-op schools are committed to inclusion, equity and anti-bias education. "Our goal is to educate every child equitably by supporting each child according to their individual needs. We strive to remove barriers and create a nurturing environment for all families. We see strength in our differences including those of race, ethnicity, gender identity and expression, family makeup, cognitive and physical ability, sexual orientation, religion, socioeconomic status, and others. We are committed to anti-bias education through nurturing empathy,
developing positive self-identities, recognizing bias and unfairness, and standing up for oneself and others in the face of bias."
Truly, their mission aligns beautifully with that of Alki United Church of Christ! Learn more about Alki Co-op Preschool here.
Many blessings to Alki Co-op Preschool in this school year, and to all the children, teachers and school staff in our community. Let's join together in prayer
for all of them:
Jesus our teacher and guide, bless all students and teachers, we pray. Strengthen them for the year ahead. Speak through them that they may be bold in love and justice. May they learn and love and grow. Protect them from harm. We pray for wisdom, healthy relationships and continual curiosity. May they be reminded that each one is enfolded in your care. May they know who they are as God's beloved creation. Amen.
In hope,
Pastor Emily
Focus on Worship & Music/Building Safety after Worship This Sunday
Join us for an in-person Music and Worship Team meeting ... open to all ...especially anyone interested in singing in the choir this year.

Please contact Pastor Emily if you would like the option to join the Music and Worship team meeting via Zoom.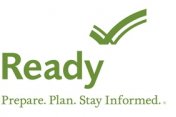 We will begin our meeting with a brief Safety Tour. Where is the water shut-off? What should we do ... Where do we go in an emergency?

Learn this and more in an illuminating safety tour led by Russ T. All are welcome.

UPDATE/Support Opportunities:
Peruvian Families Seeking Asylum Status
Thanks to all the wonderful humans who attended our organizational meeting last Thursday to discuss how we can best support our Peruvian refugee families. Attendees included refugee host Karen Scott; members of the Alki, Fauntleroy and Admiral UCC communities; Alki UCC's Pastor Emily and Fauntleroy's Pastor Karyn.

We identified several immediate needs, including:

Expanding our "Village:" Spreading the word that we are walking with Peruvian refugees seeking asylum and need to increase our volunteer/support base. Meeting attendees generously volunteered to address the most pressing needs while organizing 'teams' and recruiting volunteers to support specific tasks.

We're so grateful for their leadership.
What calls to you?

Transportation: The adult males are taking day jobs that sometimes require lengthy bus commutes. Occasional rides to work would be appreciated. The four-yr-old boy will need rides to Head Start from his current residence near Westwood Village to Concord International Elementary school in South Park. We anticipate rides will be needed for medical/dental appointments.

Housing: This is urgent!! Please keep your eyes and ears open for housing opportunities. Their current living situation depends on a covered patio, which will not accommodate much colder weather. It would be ideal for them to remain in the 98106 Zip code to avoid school disruption for the two boys. The nine-yr-old is in 4th grade at Roxhill elementary, currently at EC Hughes. There are four adults and three children in the two combined families.

Food: Twice-weekly visits to the food bank are needed to supplement individual food donations. Their staple diet consists of potatoes, rice, quinoa, chicken, eggs and tuna. If you would like to donate food, please check with Vicky S first to see what they currently need. Money is always welcome as well.

Education: In addition to supporting the children in their respective schools, we anticipate that they will benefit from individual tutoring. Someone could take the families to the library to get library cards and learn how to use the library.

How you can help: Don't wait to be asked; volunteer! Spread the word. Help with driving or searching for housing or tutoring. Donate food. Donate money to Alki UCC, earmarking the funds for the 'Peruvian families'.

Questions? Ideas? Want to volunteer or make a food, clothing or furniture donation (once they have their own housing situation)? Contact Vicky S.



How to make a monetary donation:





Checks: Make out to Alki UCC with "Peruvian families" in the memo line; leave in Sunday's offering plate or mail to 6115 SW Hinds, Seattle 98116.


After entering your $$ amount, click on "Dedicate this Gift" and enter "Peruvian Families" in the Dedicatee's Name box, then click save.

To donate with a credit card, click on "choose another payment method" and complete the transaction.



Patty M, who is home recovering from a bout of COVID, says she is feeling much better and thanks all the wonderful Caring Community folks who have provided food and support
Please continue prayers for
Don and Imy P and family
. Don and Imy have both moved to Providence Mount St. Vincent.
For those grieving the recent death of a loved one:
Jeff D and family, Julia C's friends Lorrie C and Cheryl W, the Alki UCC community and friends/family of our own Dayle B, the Alki UCC community and friends/family of Nick Tobler-Wolff; Julia, Rod and family on the death of Julia's youngest brother Rick B, Charlie H and family, Todd
and family, Patty M
Recent hospitalization, illness and other concerns:
Jane C and her family, Sue B's brother Tom and his wife Carla, Julia C's friend Jessie T & family; Amy Y's mother Corlene, Jeff D's brother Andy, Dan K, former Alki UCC member Mark H, Shannon's "stepmomma" Gail B, Nette M, Sue B's friends Mary and Louise, Cindy, Jeff and Kirstin's sister-in-law Sue, Kirstin D, Shannon P's father Rev. Dr. Bill, Verona's younger brother Eric, Bonita C, Claire F, Imy P, Kirstin D's father

For homebound members/friends of Alki UCC: Doris C
Wider World: Prayers for all those affected by the corona virus outbreak; all those suffering from PTSD in the military and around the world; for all those affected by misguided immigration policies; prayers for fewer guns, for all victims and those affected by gun violence; victims and survivors of extremist violence around the world; migrants seeking refuge around the world, and for those who are trying to help them. The rest of the missing schoolgirls kidnapped by Boko Haram, who remain in our hearts as long as they remain missing. The hungry and homeless, the ill and the addicted, the lost and the lonely; the unemployed.
This Sunday, September 18
Worship
at 10:00 am
Food/Clothing
Donations Drive
Sunday, September 25
11:00 am to 3:00 pm
Front Courtyard
Donations benefit the Westside Interfaith Network (WIN) Saturday lunch
Admiral Church Bystander Intervention Workshop this Sunday, Sept 18
1 to 4:00 pm
4320 SW Hill St
An interactive, dynamic and practical session involving participants in role-play scenarios relevant to their work and lives in which hate speech or harassment are happening.
Learn more here:
White Center Food Bank Community Party
Sunday, September 25
Noon to 3:00 pm
10829 8th Ave SW
Your friends at the White Center Food Bank invite you to join them for food, entertainment and more to celebrate an impending move to their new site in downtown White Center. The party launches a Capital Campaign to fundraise for the construction of the bank's new home.

Please RSVP HERE to help us plan!

For secure, online giving through Give Lively, click the blue button below.

You can also send your check,
made out to "Alki
UCC" to:
6115 SW Hinds
Seattle, WA 98116
Sunday Worship Videos Posted on YouTube

Sunday Worship recordings now online! Check out Alki UCC's very own YouTube channel.
Sunday Worship Registration

If you've already registered on Zoom, just use your personal link. If not, welcome! You can register here.
When you register, please use your first/last name plus your email.
Church news/calendar updates
at alkiucc.org.