Some thoughts from Megan, M R Gardens owner

Demand for natives has increased dramatically, especially during the pandemic when many were at home gardening. People are becoming more and more aware of the importance of wildlife habitat, especially for pollinators and other beneficial insects. (Plus they're realizing how fun it is to watch these beautiful, interesting flying things multiply in their yards). Yet the native plant industry is very much at its infancy in comparison to other horticulture traditions. There is a tremendous opportunity for research, support systems, networks, products, training programs and robust marketing efforts. Take a moment to visualize what it would take for native yards and ecological landscaping to be the norm.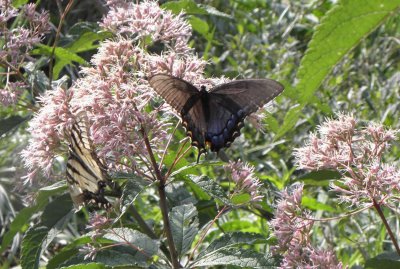 It may seem like a big feat considering universities and retailers are often designed to cater to a quite different landscaping mindset. But I do think that with technology, change can happen quickly. I'm typically a late adopter to technology, but I've witnessed how platforms like Square and online groups like
Asheville Plant People
can really boost a business. Plus people are becoming more familiar with what's in their local ecosystem with apps like
Seek by iNaturalist
. It makes me wonder if someday there might be an app for native nurseries to market their products—making it easier for small nurseries like this one to get to our customers.
I was excited to recently receive a message from Cammie Donaldson at the
Native Plant Horticulture Foundation
, who is researching the native plant industry as part of a
USDA grant
. In conjunction with Oregon State University, they are sending out a survey to nurseries to inquire about our needs. I'm quite certain that other nursery owners have ideas like I do, so I'm eager to see the survey and its findings. I recommend taking a look at their
website
as it spells out the challenges we face quite well, while also offering some solutions.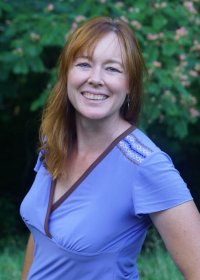 M R Gardens Owner Megan Riley. Photo by Lisa Kruss