Lorem ipsum dolor sit amet, vitae neque elit. Sed lacus lectus, eleifend id volutpat non, suscipit et velit. Vivamus aliquet aliquam neque eget scelerisque. Aenean tincidunt convallis rutrum. Morbi in velit lorem, at pellentesque leo. Aliquam eu ipsum libero. Suspendisse molestie, elit vitae imperdiet dignissim, magna leo mattis neque.

Optional Link

TABLE OF CONTENTS - Click on it to jump to that section

REGGAE ICONS MORGAN HERITAGE SPARK CONVERSATION WITH LATEST SINGLE "JUST A NUMBER". Fans! Enter SWEEPSTAKES HERE AND WIN PRIZES!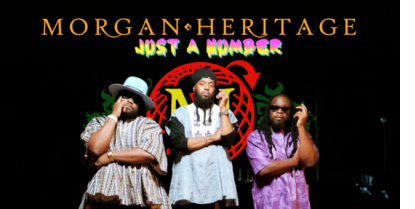 CLICK HERE TO ENTER SWEEPSTAKES



"JUST A NUMBER" SET TO RELEASE FRIDAY JANUARY 27th

Morgan Heritage is a 3-time Grammy award-winning reggae band currently comprising the Trinity; Peetah Morgan, Gramps Morgan, and Mr. Mojo Morgan. They are children of the late reggae great and Father of A Nation, the Hon. Ras Denroy Morgan. Morgan Heritage is slated to release their single "Just A Number" on January 27 produced by Kareem "Remus" Burrell.Morgan Heritage is a 3-time Grammy award-winning reggae band currently comprising the Trinity; Peetah Morgan, Gramps Morgan, and Mr. Mojo Morgan. They are children of the late reggae great and Father of A Nation, the Hon. Ras Denroy Morgan. Morgan Heritage is slated to release their single "Just A Number" on January 27 produced by Kareem "Remus" Burrell. "Morgan Heritage and the XTM family have always had a connection. My dad Philip "Fatis" Burrell produced tracks for Morgan Heritage as well as their younger siblings LMS. I'm privileged to have produced this track "Just A Number" and I am really excited for its release" says Kareem 'Remus' Burrell.

"Just A Number" is an awareness anthem, which sparks the conversation around a much-needed topic surrounding the unfortunate reality of how one can jeopardize their legacy or financial accomplishments one has worked so hard to achieve because of their personal views or opinions. The official music video will also premiere on January 27th via the group's YouTube channel. Subscribe HERE to see it first. https://youtube.com/@MorganHeritageTv "Just A Number was inspired by historic and current figures in the entertainment industry. The song speaks directly to the upcoming sports, film, tv, and music entertainers and anyone pursuing a professional career. We want to make them aware that they should not work hard and sacrifice all their lives to build a career and potentially lose everything overnight because of their personal views or opinion. As students of history, we learned about brutal figures, and we'd like to start a conversation about today's news makers and ensure the youths don't make the same mistakes,"says Morgan Heritage CLICK HERE TO ENTER SWEEPSTAKES...
Which Artwork Should Be Usedon the New Single?
 Along with the release of their new single, Morgan Heritage is asking their fans input on which artwork they should use for their newest single "Just A Number" which will be released on Jan 27th. As an incentive, everyone who votes will be placed into a drawing to win, free tickets to a show and/or merch bundle. The group will select three lucky winners on January 26th, via their social media platforms.

PRE SAVE LINK

CLICK HERE TO ENTER SWEEPSTAKES
Which Artwork Should Be Used on the New Single?

CLICK LINK AND HELP THEM DECIDE!



Media Contact
ronnie@onerprm.com

@morganheritage

INSTAGRAM

FACEBOOK

TWITTER

Jerry Harris - Roots & Lovers Review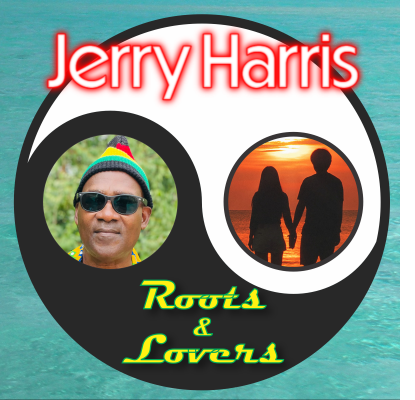 Multi-talented and accomplished Jamaican artist and producer JERRY HARRIS has always stayed true to his African roots throughout his musical journey.
Being musically influenced by his father as early as 14, along with the Jazz and Calypso sounds emanating from Jamaica's Hotel circuit, as well as receiving encouragement from friends like Junior Murvin, he started his first band "The Young Experience Band" in 1972.
Jerry's migration to NYC in 1975 created many musical opportunities to back-up premium Reggae acts like Burning Spear, Sugar Minott, Ken Boothe and many others. Flying solo in 1982 Jerry worked with Lloyd "Bullwackie" Barnes, and his debut album "I'm For You" was launched.
This led to him being a part of the original Japansplash in 1985 with Max Romeo, Judy Mowatt, Alton Ellis, Freddie McGregor, Barrington Levy, Tiger, Nahki, and Jimmy Riley. This launched his international appeal and he hasn't looked back!
A heightened concern with social and cultural issues has Jerry producing and releasing 2 albums (minimum of 16 tracks) annually in the Millennium, albums loaded with premium African Roots, Culture, and Love
2016: Reggae Rootsman Vocal & Dub
2017: Reggae Love
2018: Mento Dynasty and Mento Island Riddims
2019: Motivational Love and Old Reggae
2020: Quarantine Lovers and Guitar Reggae Life
2021: Material World, Lovers Forever & Dub You Forever
2022: Maroon Tribe and Ital Dub Choice
As 2023 begins, Jerry's newest album "Roots & Lovers" takes flight to guide us along life's journey. 18 tracks that will find the "Roots & Lover" in You! Lovers tracks like "Happiness in the Home", "I Can't Stop Loving You", "Got To Have Faith In Love", and "What's Your Validation of Love" appeals to the Lover-In You; while "Africa Propaganda", "Roots Nu Dead", "Jamaica Is My Roots" appeal to the Roots-In-You; while "Stay Strong", "We've Got To Pray (memories of Marcus Garvey)", "No Pain No Gain","Stop Waste Your Time" offer songs of encouragement, awareness, and enlightenment.
Released on the Listen Up Label, "Roots & Lovers" is a combination of Jerry's musical expression which digests very well with your Reggae palate whether you're jamming solo or in a crowd. "Roots & Lovers" gets an Ital K "Stamp of Approval" and is available on all digital platforms. Your copy awaits you.
CHECK JERRY HARRIS MUSIC ON ALL PLATFORMS- CLICK HERE
JAMAICA IS MY ROOTS YOUTUBE VIDEO
FOLLOW JERRY HARRIS...
Oakland, CA - BLACK AND PROUD LIVE BAND CONCERT SERIES- Friday, February 17 featuring ANTHONY B, MORE!

Issachar Muzik is proud to present a new single from reggae artist Chrisinti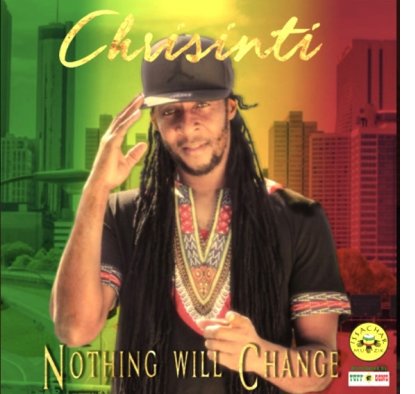 Issachar Muzik
is proud to present a new single from reggae artist
Chrisinti
, "Nothing Will Change". The track is available on all digital platforms now and is distributed by
Tuff Gong International.
About the release Chrisinti says, " Nothing will change the love I have for you my baby, my heart belongs to you and only you.
This song represents the honesty and the vulnerability and showcases a different side of Chrisinti."
Inviting all reggae fans to Download/Stream/Like/Share.
DJs & Radio reply to this email for MP3 or to set-up interviews
ON TOUR: PREZIDENT BROWN with the I-Sound Band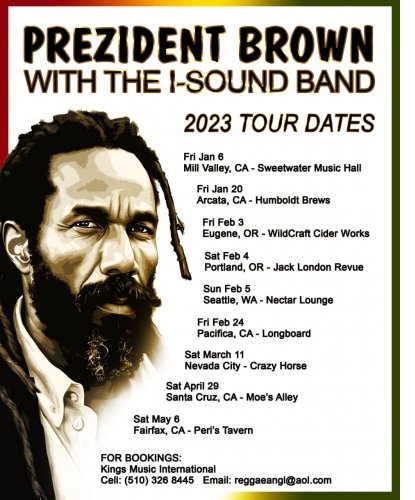 Prezident Brown is an international Jamaican roots reggae artist who carries a universal message of love and righteousness. He is a gifted vocalist who has been focusing on his calling as a singer from an early age. He has never wavered in this focus. Prez has been touring the US consistently for the last two decades with his I Sound Band. His shows are on fire, his star is rising and his fan base is growing. Last year he performed on The Reggae Campout Festival, The Earth Dance Re-Evolution Festival, The Northwest World Reggae Festival, The Dry Diggings Festival and Reggae on the Mountain.
Prez has a new album recorded called Roots / Hop Reggae which is scheduled to be released this summer. During the covid times, Prez voiced rhythms by various producers and released a number of singles. He collaborated with CKM Infinity Studio to produce the single and music video called
Son Of A Gun
. He also did an animated music video called
Pretty Looks Outside
with Irie Sounds / Zojak Worldwide. He also released a single produced by Shane Green, Forever Music Production called
Contempt
on the Reggae Roadblock Riddim.
All three of these songs were released on rhythm compilations. Son Of A Gun was on a compilation called, The Message. Prez is also working on a new project with Tads Records honoring the late U-Roy covering some of U Roy's hit songs.
Check out Prezident Brown's video-
Son of a Gun
https://www.youtube.com/watch?v=JsEkxLaYT3s
Peter Wardle | Kings Music International
Cell: (510) 326-8445
Fax: (510) 653-5083
www.kingsmusicinternational.com
Tilibop speaks from the soul in his impressive new album 'I AM REGGAE'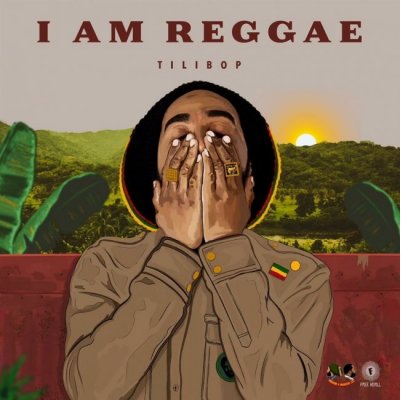 His music is getting support from radio stations, DJs, and fans alike from around the world. From his home country Jamaica to Australia, The United Kingdom, Brazil, and many countries across the African continent. 



Tilibop pays homage to his roots, his people and his spirit with his brand-new album 'I Am Reggae'. Created during a time where the world was falling apart with social, economical and health issues, Tilibop channeled his frustrations into this vibrant
10 track project.

It's clear that this is an exciting new album from just a glance at the stream count of opening tracks 'All That' and 'Psalm'. Both of these tracks are true highlights, introducing Tilibop's bright and airy voice and revealing top notch instrumentation and production. 'Psalm' is a track about injustice and poverty amongst Jamaica and the Black community as a whole. Various tracks throughout this album touch on ongoing societal issues, sure to leave people with the question he asks in track 3 "what's going on?.

Then we come to, 'Pirate', all about appropriation, featuring its own music video with an invigorating story atop of a boat in Jamaica. Tilibop also uses this project to speak his own truth in several interludes and interviews, accentuating themes in tracks about the struggle to success, unearthing the marijuana stigma and the true soul of Reggae-unification. It's clear that Tilibop has put his own soul into this project, with skillful lyricism and captivating musical performances all over this album."

'I am Reggae' comes from the fact that I am Jamaican, I am of the people, from the people. I eat, drink, sleep, and breathe Reggae music. When I say I am Reggae, I have all the greats like Bob, Dennis, Peter, all of the greats in mind. When I say it, it's not a gimmick."



Fresh, authentic and inspiring, 'I Am Reggae' is a must listen for any fans of the genre.

Coming from humble beginnings, emerging artist Tilibop holds a powerful mantra close: "do not go where the path leads, go where there is no path and blaze a trail". His childhood amongst the turmoil in the streets of Jamaica's August Town saw him take refuge in the world of music. It became an escape from daily struggle, but would take on an even bigger part of his life one fateful day. While singing to a friend, a stranger overheard his melodic voice and invited him to a recording session. Soon enough, Tilbop went home and wrote his first song that night. He has never looked back in those twelve years. It is that same introspective quality and work ethic that makes Tilibop the consummate vocalist he is today. It is only a matter of time before he captures the attention of music lovers around the world! "Teaching is love, intelligence breathes opportunity and prosperity". Catch Tilibop as he breathes his own wisdom into track after track of classic Reggae magic.
Influences: Bob Marley, Dennis Brown, Garnett Silk





Support Tilibop on Social Media
Instagram | Facebook | Twitter

Listen to more of Tilibop
Spotify | Apple Music

iamreggae@gmail.com

iamtilibop.com

Portland. Oregon January 27 - Mista Chief in Concert also Special Guests including DRE Z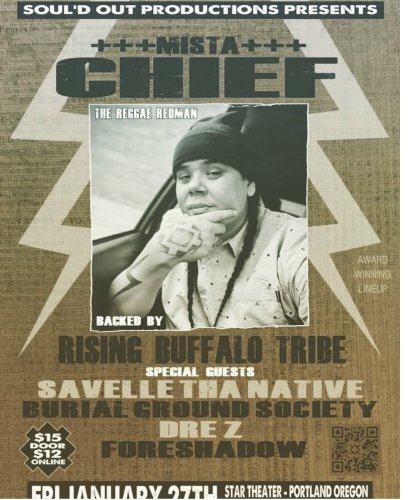 Friday, January 27 at the Start Theater in Portland, Oregon

Soul'd Out Productions presents Mista Chief backed by the Rising Buffalo Tribe

This 7 piece band features heavy drum and bass, tight rhythms, and a powerful horn section. Accompanied by a soulful tenor voice that inspires healing, awakening, and discipline. Creating music with deep dubs and explosive highs.This full bodied sound creates a universal atmosphere that reaches the essence and core of roots reggae music.
So fans of the 70's reggae legends and of contemporary likes of Groundation, Midnite, Abya Yala, Cultura Profetica, John Brown's Body bands that take this foundation to new heights will find this band refreshing and universal. Words from Chief Vigs. Review & Interview by Barney Murnin (Get Down Jones).

Get $12 tickets Here


Reno, NV - SOJA plus special guest HIRIE!! February 16 - Grand Sierra Resort.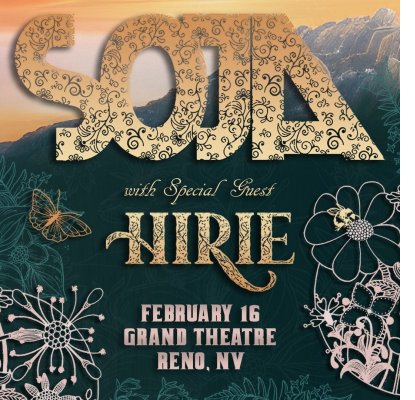 Reno, NV - SOJA plus special guest HIRIE!! February 16 - Grand Sierra Resort.

For more than two decades, SOJA have elated audiences across the globe with their fresh yet timeless take on roots reggae, a sound born from their shared passion for making music that transports and inspires.

On Beauty in the Silence -- their first new album in four years -- the two-time Grammy Award-nominated band deepens that communal spirit by collaborating with artists from all corners of the reggae world, including the likes of UB40, Slightly Stoopid, Stick Figure, and Rebelution.

Fueled by the sheer force of their connection and chemistry, the album makes for a much-needed antidote to fractured times, infusing so much warmth and wisdom and unstoppable joy into each and every track.

See SOJA on Thursday, February 16 at Grand Sierra Resort in Reno with Special Guest: Hirie.

PURCHASE TIX HERE ONLINE

Tix also available at Grand Sierra Resort Box Office -

2500 E 2nd St, Reno, Nevada



All ages.
7pm Doors
8pm Show

Nevada City, CA ~ Friday, February 24, 2023 ALBOROSIE & the SHENGEN CLAN, more!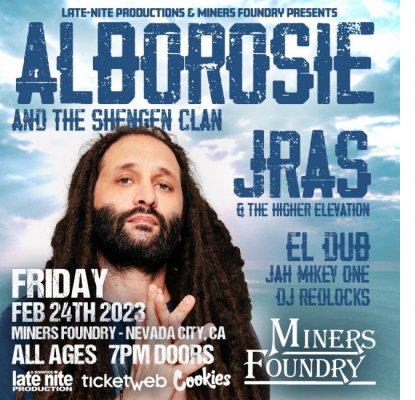 Nevada City, CA ~
Friday, February 24, 2023
ALBOROSIE & the SHENGEN CLAN Plus: J-Ras & the Higher Elevation, El-Dub, Jah Mikey One & DJ Redlocks.
Miners Foundry Cultural Center
325 Spring St, Nevada City, CA
Doors 7pm
Advance tickets are available for $35
CLICK HERE
($5 increase day of show).
General Admission / All Ages Welcome
Alborosie, born Alberto D'Ascola in 1977, is a reggae artist born in Marsala - Sicily, Italy, but now residing in Kingston, JA. He is a multi-instrumentalist, being proficient in guitar, bass, drums and piano.
In 2001 Alborosie decided to try a solo career. He moved to Jamaica to be close to reggae music's roots and Rastafari culture. There, he started working as sound engineer and producer.
He has also worked with artists like Gentleman, Ky-Mani Marley. His first solo album was called Soul Pirate. In the summer of 2009, he released his second album which was called "Escape from Babylon.
The name 'Alborosie' comes from a name he was given in his early years in Jamaica.
"Borosie was what they used to call me. Let me put it like this. My early experience in Jamaica was… not nice. Borosie was a name they used to call me and it have a negative meaning. So I said "I'm gonna use this name and mash up the place turn a negative into a positive thing!". Basically,, my name is Albert so I add "Al" – Al-borosie. But I'm not gonna tellyou what borosie mean!"
Alborosie's hits include "Rastafari Anthem", "Kingston Town", and "Call Up Jah". Alborosie recently started his own record label, Forward Recordings. He has given concerts all round the world, including most of Europe and Jamaica.
LATE-NITE PRODUCTIONS
Billy Drewitz
 - Owner / Talent Buyer / Tour Manager
408.667.0992 (cell / text)
latenitebilly@hotmail.com
LateNiteProductions.com
Miramar, Florida -Afro Carib Festival - February 25, 2023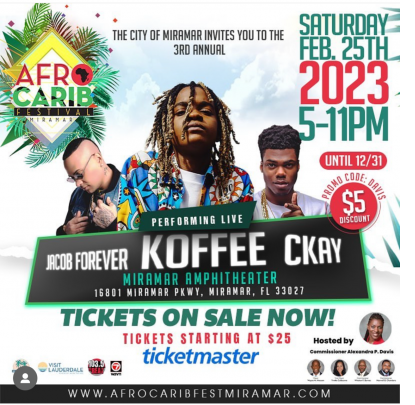 Saturday, February 25, 2023

5:00 - 11:00 Pm
Miramar Regional Park Amphitheater

16801 Miramar Pkwy, Miramar, FL 33027

"The Afro-Carib Festival brings together musicians, craftsmen, artists, creators, food vendors, and fans in celebration of the power of the Diaspora, who are descendants of native Africans. The Afro-Carib Festival not only honors our collective roots, but also celebrates and shines a spotlight on the beauty of our people and our global cultural impact."

JAMAICAN BORN, SONY MUSIC RECORDING ARTIST WHO BECAME THE YOUNGEST GRAMMY WINNER FOR BEST REGGAE ALBUM AND CREATOR OF THE RUNAWAY HIT "TOAST" KOFFEE

CKAY - INSPIRED THE VIRAL TIK TOK LOVE NWANTITI DANCE CHALLENGE THAT EXPLODED ACROSS THE GLOBE WITH OVER 400 MILLION VIEWS

USING FUSIONS OF RAP AND REGGAETON, GRAMMY NOMINATED, CUBAN BORN JACOB FOREVER IS KNOWN FOR HIS ARTISTIC DIVERSITY BETWEEN BACHATA, URBAN AND REGGAETON. JACOB FOREVER

Tickets Starting at $25

https://www.afrocaribfestmiramar.com/

GOLDENVOICE ANNOUNCES CALIFORNIA VIBRATIONS "CALI VIBES" MUSIC FESTIVAL 2023 - Feb 17 - 19, 2023 LONG BEACH, CA - SNOOP DOGG & CYPRESS HILL JUST ADDED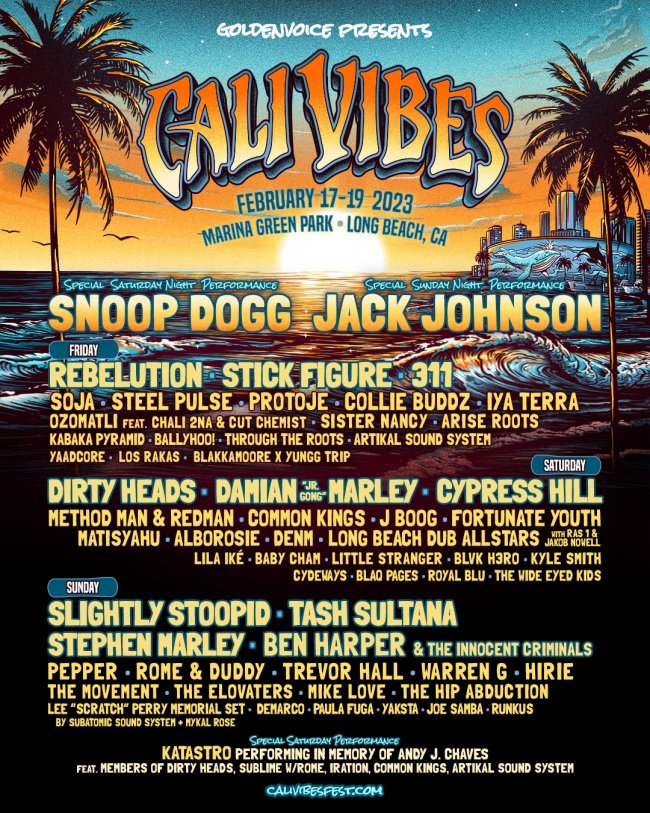 THE 3-DAY LINEUP ALSO FEATURES JACK JOHNSON, DAMIAN "JR. GONG" & STEPHEN MARLEY, TASH SULTANA, SLIGHTLY STOOPID, DIRTY HEADS, STICK FIGURE, BEN HARPER, REBELUTION, METHOD MAN & REDMAN, 311, AND MANY MORE!

CALIFORNIA VIBRATIONS "CALI VIBES" TAKING PLACE FRIDAY, FEBRUARY 17 – SUNDAY, FEBRUARY 19, 2023 ON THE COAST IN LONG BEACH, CA

ADDITIONAL ARTISTS ADDED INCLUDE MATISYAHU, A VERY SPECIAL TRIBUTE TO LEE SCRATCH PERRY, LILA IKE' AND MORE!

LIMITED FESTIVAL PASSES ARE AVAILABLE AT CALIVIBESFEST.COM

Goldenvoice is pleased to announce the addition of hip-hop legends Snoop Dogg and Cypress Hill to its 2nd annual California Vibrations "Cali Vibes" festival lineup. Additional artists added to the lineup include Matisyahu, Lila Iké, a special tribute to Lee Scratch Perry featuring Mykal Rose and Subatomic Sound System, and many more! Cali Vibes – the West Coast's biggest California lifestyle & reggae music festival added to the party – takes place on Presidents' Day weekend Friday, February 17 through Sunday, February 19, 2023, at Marina Green Park in Long Beach, CA.

Notably, the festival's newest headliners Snoop Dogg and Cypress Hill are both celebrating legendary milestones in their careers as next year marks the 30th Anniversary of their debut hit albums – Snoop Dogg's "Doggystyle" and Cypress Hill's "Black Sunday" – released in 1993. Furthermore, Snoop Dogg's confirmed performance at Cali Vibes will give him the opportunity to connect with his beloved hometown fans from the main stage in Long Beach, CA.

This year, Cali Vibes has also exclusively partnered with Dr. Greenthumb's dispensaries, founded in 2018 by the legendary Cypress Hill rap artist and cannabis advocate B Real. Dr. Greenthumb's is recognized for its extensive menu of top-shelf cannabis and line of dispensaries located throughout California. To learn more about Dr. Greenthumb's cannabis, please visit dgtworldwide.com

For the ultimate experience, festival-goers can reserve their Beach Club pass, which includes exclusive access to a 21+-only oasis and features an upfront viewing area at The Vibes and The Greens stages, both presented by Koi CBD. It also includes complimentary cocktails and bites, parking, festival re-entry privileges, limited-edition merchandise within the Beach Club Swag Bag, and more!

A portion of all festival proceeds will be donated to the Johnson Ohana Foundation, founded by Kim and Jack Johnson to support environmental, art, and music education.

Pass Prices starting at:
3-Day General Admission: $330
3-Day VIP Admission: $465
3-Day Beach Club Admission: $1,049
*Single-day passes available
**Plus fees

FULL LINEUP AS FOLLOWS:
311 Alborosie Arise Roots Artikal Sound System Baby Cham Ballyhoo! Ben Harper & The Innocent Criminals Blaq Pages Blakkamoore x Yungg Tripp Blvk H3ro Collie Buddz Common Kings Cypress Hill Damian "Jr. Gong" Marley Demarco DENM Dirty Heads Fortunate Youth HIRIE Iya Terra J Boog Jack Johnson Kabaka Pyramid Katastro Kyle Smith Lee Scratch Perry Tribute featuring Mykal Rose and Subatomic Lila Iké Little Stranger Long Beach Dub Allstars with Ras 1 & Jakob Nowell Los Rakas Matisyahu Method Man & Redman Mike Love Mysta Crooks Nikki Z Ozomatli - featuring Chali 2na and Cut Chemist Paula Fuga Pepper Protoje Rebelution Rennaissance Rome and Duddy Royal Blu Runkus Sister Nancy Slightly Stoopid Snoop Dogg SOJA Steel Pulse Stephen Marley Stick Figure Stone Love Tash Sultana The Elovaters The Hip Abduction The Movement Through The Roots Trevor Hall Warren G Yaadcore Yaksta

FOR PRESS INQUIRIES, PLEASE CONTACT:
Daniela Hunt I Dhunt@goldenvoice.com

Goldenvoice | 425 W 11th Street , Suite 500, Los Angeles, CA 90015

CLICK HERE FOR MORE INFO!


News Flash - Submit Your Upcoming Event on our top-ranking website

Submit Your Upcoming Event on our top-ranking website

FEATURED VIDEOS ~ F
rom Tads Record: Anthony Cruz - If You Were Here Tonight; Hezron - Smile Today; Terry Linen Playing Money Games
FEATURED VIDEOS ~ Julian Marley - Don't ruin my world (Official Video)
and from Tads Record: Anthony Cruz - If You Were Here Tonight; Hezron - Smile Today; Terry Linen Playing Money Games

Anthony Cruz - If You Were Here Tonight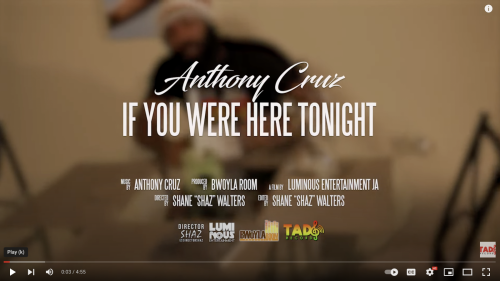 Hezron - Smile Today Official Video
Terry Linen Playing Money Games (Official Video)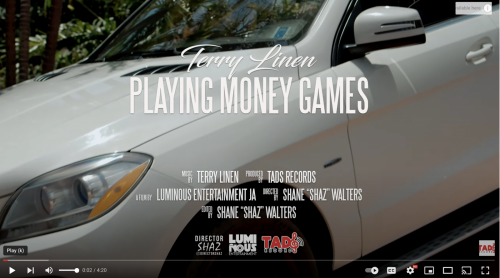 Attention Reggae Artists — Free listing opportunity

Greetings Reggae Artists,
Please give yourself a FREE link on our top-ranking website: www.ReggaeFestivalGuide.com
Here is the direct link to post your info: (easy and free – takes 2 minutes)
https://reggaefestivalguide.com/orders/link.php
Your info will appear in our LINK DIRECTORY — another way for fans and industry folks to find you!
Hey Reggae Fans ~ Follow Us On Socials>>>>>

Attention Artists, Use Our Publicity Services To Build Your Platforms And Your Following...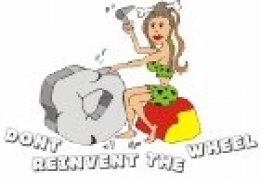 DON'T REINVENT THE WHEEL — WE ALREADY HAVE THE DATABASES AND SOCIAL MEDIA PLATFORMS OF THE FANS AND INDUSTRY THAT YOU WANT TO REACH.

~Also, is your website outdated or not mobile friendly? ~Are your social media platforms non-existent or under-utilized?
~Would you like your name and music to get out there to new reggae fans?

If so, we can help! We have over 27 years of experience in marketing reggae bands and reggae festivals and offer these services and more:

Website consulting, design and maintenance
Social media development (Facebook, Instagram, Twitter)
Create descriptive written content (press releases, band bios, sponsor packages, etc.)
Develop digital marketing strategies to increase your customer base
Custom Global PR services
We can build your Electronic Press Kit for you (EPK)
If you have questions about what online marketing techniques would work best for you, Give Us a Call today for a free consultation ~ 707-630-3304 or Email

Recite "Grandmaster JinBodhi's Golden Words" out loud every morning to fill your day with positive energy.
Richie B's Jamaican Reggae Airplay Charts

Jamaica Music Countdown — By Richard 'Richie B' Burgess


TOP 25 Dancehall Singles, TOP 25 Reggae Singles and TOP 10 Albums/CD Chart

This Week in Reggae — and Nubian, Rasta, herb and related history

​

January 24

1966:
Ninjaman (Desmond Ballantine) is born in St. Mary, Jamaica.
1978:
Da'Ville (Orville Thomas) is born.
1995:

Japanese popular singer Nagabuchi Tsuyoshi is arrested for possession of 1 gram of marijuana.

January 25

1875:

Anti-slavery society formed in NY.

1952:
Timothy White, author of Catch a Fire: The Life of Bob Marley, is born in Paterson, N.J.
1956:
Andy Cox [(English) Beat; guitar] is born in Birmingham, England.
1980:

Paul McCartney is released from a Tokyo jail where he'd been imprisoned after trying to carry a half pound of marijuana through customs at the Tokyo airport, and is deported back to Britain.

1989:
UB40's single "Red Red Wine" [A&M] is certified Gold by the RIAA (Recording Industry Association of America).
1994:
Deborahe Glasgow passes away (dies of a brain hemorrhage). Age 29.
1994:
Ace Of Base's album "The Sign" [Arista] is certified Gold by the RIAA (Recording Industry Association of America).

January 26

19--:
Gamo [Tokyo Ska Paradise Orchestra; tenor sax] is born in Hokkaido, Japan.
1955:
Gary Crosby [Jazz Jamaica; leader/w.bass] is born in London.
1958:
(some sources say 1957): Norman (Lamont) Hassan [UB40; percussions/trombone] is born in Birmingham, England.
1962:
Emanuel Walsh [P.J Band; drums] is born in St. Mary, Jamaica.
1970:
Neville Hinds' "London Bridge" and The Linkers' "Say Say" are recorded for Lloyd Daley, The Matador. They can be heard on a CD "From Matador's Arena - 1969-1970 - Volume 2" (Jamaican Gold JMC 200.233).
1994:
Ace Of Base's album "The Sign" [Arista] i

Upcoming Reggae Festivals & Events - Search by Name of Event, Date of Event, Upcoming Events and Archived Events.

If You Missed Your Latest (Or Any) Copy of The Weekly E-Guide,

You Can Find Back Issues In The Archives

Reggae Marketing Specialists since 1993 - Trusted, Reliable ~ Creative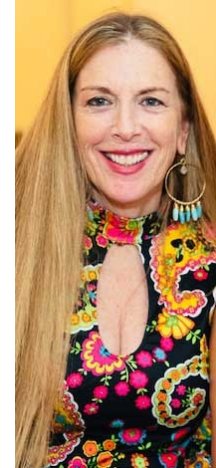 2023 marks the 29th year that Reggae Festival Guide has been the leading media company in the reggae industry!


Our parent company, RBA Publishing & Publicity, is based out of Humboldt County, CA (formerly Reno, NV). For 25 years, we produced the annual Reggae Festival Guide magazine. Although we don't publish the annual magazine anymore, we have our top-ranking website:

www.ReggaeFestivalGuide

(41,000 unique monthly visitors), and this weekly reggae e-newsletter Reggae e-Guide (

52,000

weekly subscribers). Please follow us on Socials for up-to-the-minute reggae news and music: We have

450,000

fans that follow us on Facebook (please

join us

there),

40

K that follow us on Instagram, and another 9,000 that follow us on Twitter.



We offer you many ways to help you get your fix of reggae music, history, lifestyle, current news, and of course, festivals, all year round.

Our publicity & marketing company keeps growing and adding elements to bring you trusted coverage of reggae happenings from around the world.

We love what we do and look forward to input from you with your suggestions, critiques, questions, etc.

Also contact us to find out how you can promote your band/business/festival in this e-newsletter or on our website.



We also offer Publicity & Graphic Services for bands and festivals:
band bios and interview written, social media management, website consulting design and maintenance, EPKs created, graphics for advertising and social media branded videos, and more. Please contact us to find out how we can help you with your exciting projects.

One Love from our reggae-loving family to you,
Kaati, Joana, Goran, Irene, Heather and the rest of our Crew

Information - both editorial and advertising - in the Reggae e-Guide - is believed to be correct but not guaranteed - so check it carefully before you attend any event or send money for anything. We do not write the news, just report it.


707-630-3304, text or Whats App: 775-846-8238; or

e-mail





RBA Publishing, Inc. in business since 1993, is a boutique reggae-specific PR and marketing firm based in Northern California. We help musicians, festivals, labels and music-related brands. Our digital campaigns target fans, industry and influencers. We are masterful at email marketing, social media, fan acquisition and long-term marketing plans. Our media services are supported by people who understand and love the reggae genre. Publishers of Reggae Festival Guide magazine and e-newsletter. Reggae industry leaders for over 27 years.


707-630-3304,

e-mail



Legal Disclaimer

Distributed by RBA Publishing Inc.

If you wish (and we really wish you wouldn't) like to be removed from this list, please reply with REMOVE in subject line.

It will make us very sad if you do, and perhaps your removal will be the one the makes us decide this no longer worth doing at all, and all the information we provide will go away forever and musicians will sit home alone at night and cry because they have no one to play for because no one knows about their shows or music.