Change is all around us and is represented in literature in a variety of contexts. We hope you will enjoy the various books we are highlighting in this newsletter. We would love to hear what your favorite titles are that connect to the topic of CHANGE. As always, we are offering some amazing giveaways. Don't forget to send us an email to enter!
By Cynthia Argentine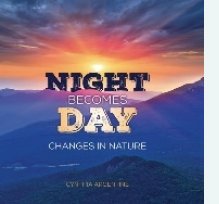 I wrote Night Becomes Day—Changes in Nature to open kids' eyes to the amazing fact that everything in our world is transforming. Nature is always changing in one way or another, turning one thing into something else. Night becomes day. Flowers become fruit. Leaves become soil where new trees will one day take root. When we understand and appreciate changes in the world around us, we grow in empathy. We also enjoy moments of awe. Plus, exploring outside is fun!
Younger kids can make reading the book into a game about opposites. I grouped the changes into opposite pairs. For example, the first change is a small one—footprints disappearing in the sand. So, before turning the page, you can ask, "What's the opposite of small? (Big!) Can you think of a big change?" Older readers like the extra text in the back of the book, which provides information about the biology, geology, and chemistry of the changes mentioned. For example, how do volcanoes and glaciers cause change? How are diamonds and snowflakes formed?
To use the book in a classroom, or for fun activities at home I offer an 18-page guide to the book on my website. It aligns to curricular standards and includes a plant-cycle foldable, a vocabulary matching game and more.
The book was named a national Best Book of the Year by Bank Street College and was shortlisted for a Golden Kite Award with the Society of Children's Book Writers and Illustrators.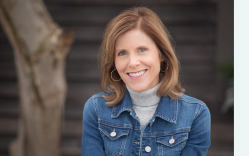 Cynthia Argentine

has published articles with STEM connections for kids from preschool through high school in magazines such as Cricket Media and the American Chemical Society.

Cynthia earned a degree in English and Environmental Science and a master's degree in Environmental Law.

She loves how writing nonfiction combines researching fascinating
stories with finding fun ways to present them. Naturally curious, Cynthia believes there is something interesting about nearly everything.
Illustrated by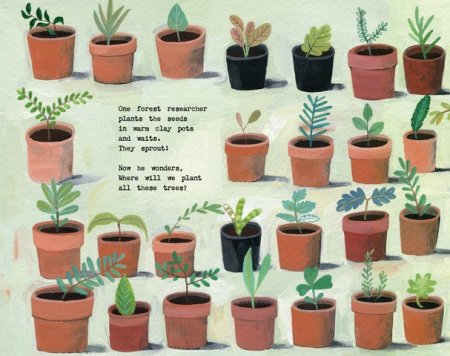 Used by permission of Reycraft Books

Born in Milan, Simona Mulazzini lives and works in Pesaro, Italy. Since 1994, she has published hundreds of books both in Italy and abroad. Her books have been translated into [list all the languages]. Since 1992, Mulazzini's work has been exhibited in art galleries, art fairs and public spaces as an adjunct to her picture book illustrations.
Two Brothers Talk About Three Books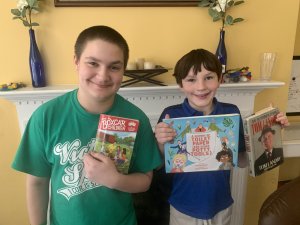 Reviewed by Gideon Johnson
This book has pictures showing the history of toilet tools. It tells you about the history of the toilet and how it was invented as well as toilet paper and everything that came before toilet paper. Some cultures passed a sponge (eewww) between people, and others used sticks or newspapers. This book is colorful with illustrations, easy to read, and humorous, but not laugh-out-loud funny. I learned a lot although I disagree that it implies we evolved, because the truth is we were created. It's a pretty good book, especially for someone who likes bathroom humor.
Reviewed by Gideon Johnson
This book is about Tom Landry, a Super bowl winning coach and well-known broadcaster. Mr. Landry traveled from game to game until he retired. After he retired he signed a deal to become an announcer. He is not super well known in the NFL like Tom Brady. The book shows how he changed his coaching to win by getting rid of his quarterback. This book wasn't nearly as exciting as I anticipated.
Reviewed by Micah Johnson
This book is about four kids whose parents suddenly died in a car crash. They were supposed to go to their grandfather's but he was mean, so they ran away. They change by figuring out how to not get caught and finding food and shelter in an empty boxcar. Things are always changing for them. When one child gets sick, the others take her to a doctor in town. The grandfather finds them and they realize he isn't mean or grumpy. They go and live with him, and he brings the boxcar to his home, so they can play in it in their backyard. This is a great story and I like that the family stuck together.
Gideon is 10 years old and an avid Clemson fan. He enjoys football and Star Wars. He also enjoys making videos for his sports talk YouTube channel.
Micah is 13, and loves documentaries, science fiction, military history, space and robotics. He likes playing the space game Solaris and watching Star Wars.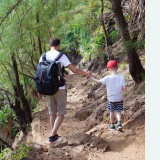 Find a nature trail in your area, pack a water bottle (and maybe a snack),
and go for a hike. Observe the natural world around you. What do you see? Can you identify any elements of nature that are changing? What changes happen due to the time of day? What changes happen due to the change in season? Pause to investigate things like bugs, berries, and seeds; identify trees and figure out what's living under a rock. As you hike, ask "I wonder" questions. It is okay not to know all the answers, just let your mind
WONDER and enjoy the beauty of the natural world.
We love to hear from our readers!

You can contact us through the newsletter or individually at the following social media platforms.

We're also both available for school visits.
Mindy Baker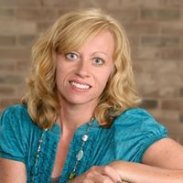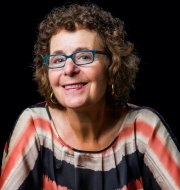 We're always looking for teen or tween reviewers. If you know someone who might be interested in reading and writing a short synopsis of three books, please

email

us.
PLEASE SHARE

If you share TALKING STORY either on social media or via email, we will enter your name in our giveaway. Please email by April 14, 2023, indicate your book preference and we will add your name to the hat!
To Cynthia Argentine for being our featured author.
To Nancy Sutin for proofreading.
To Cynthia Argentine for a copy of Night Becomes Day.
To Reycraft Books for a copy of MOON TREE and for the illustration.
To Running Press Kids for a copy of A HISTORY OF TOILET PAPER (AND OTHER POTTY TOOLS).
To Astra Publishing for a copy of GARVEY'S CHOICE
To Gideon and Micah Johnson for their reviews.
Did you know there is a

TALKING STORY

Facebook Group

?

We would love for you to participate and find out what other writers, educators and librarians are saying.
If you're having trouble emailing us, try using CHROME browser.
Send us an
email
and we'll enter your name to win one of the four books below.
If you have a preference, please mention it. We try to honor requests.
US

address

only!
Enter by
April 14, 2023

(Or better yet, enter now!)

If you forward Talking Story
to a friend or share this issue on social media, let us know. We will give you an extra chance to win a book.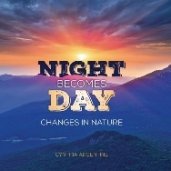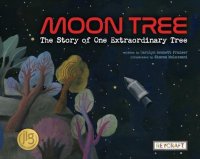 by Carolyn Frasier

by

Sophia Gholz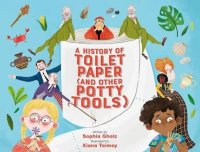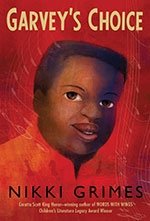 When Mindy suggested CHANGE as our spring theme about nine months ago, I was tweaking my middle-grade historical novel, Half-Truths.
Since then, I've completed one non-fiction picture book and am working on another. I have also started an historical middle-grade graphic novel.
Who ever said authors can't change genres?
PICTURE BOOKS
AND BOOKS
FOR YOUNG READERS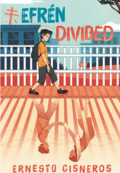 Congratulations to

winners from our

Sharon McCarthy won Waiting for Bibiio Burro
Marci Whitehurst won My Liberian is a Camel
Jeannie Smith won The Library Bus
How many things are changing all around us? Ask your children or students to spend three minutes at different times of day to jot down what is changing in the room they are in, in the school, in the people, in their family, in their town, in the country and in the world.
How are they or any of these things different today than yesterday? What is different this month than last month? This year, decade, or century than previously?
Our observations about change are limitless!