Hello and thanks for reading the March edition of the NC Farm to Preschool Network e-letter! Did you know that March is a busy month celebrating nutrition?
National Nutrition Month
,
National School Breakfast Week
(March 6 – 10, 2023), Registered Dietitian Nutritionist (RDN) Day (March 8, 2023), and
Child and Adult Care Food Program (CACFP) Week
(March 12 – 18, 2023) all fall in March!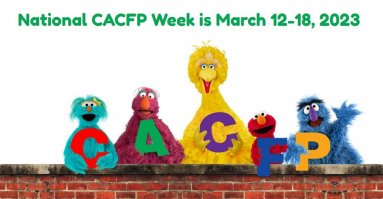 This month is a time to recognize the importance of healthful eating, honor the food and nutrition experts (RDNs), and increase the awareness of the USDA's role in fighting hunger through the
School Breakfast Program
and the CACFP. Click on the links above for resources and ideas to help you celebrate and learn more about healthy eating this month!
Please send us a photo and brief description of your farm to preschool in action activities for future newsletters at

dtimson@asapconnections.org.
Let It Grow! Refresh Your Garden Beds

by Maria Hitt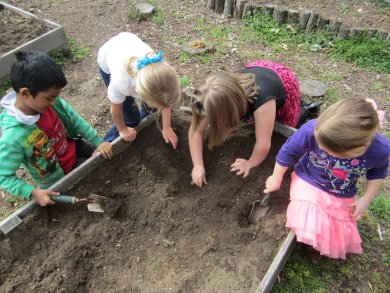 It's March and that means it's time to start gardening in most of North Carolina. Cool season crops can be started outside as soon as your soil is prepared. Remember to refresh old garden beds by loosening up the soil with a spade or digging fork and pulling up any weeds. This is a great activity for the kids- just try to leave as much soil behind in the beds while removing as many weed roots as possible.
Once your soil is loosened, it's good to add an inch or more of compost from your bins or bagged compost that can be purchased for garden use. Also add some fertilizer to give the plants a boost, organic fertilizers are best in children's gardens, be sure to read the label to know how much to apply, more is not better! Now that the soil is ready, you can plant seeds of lettuce, kale, spinach, radish, peas, carrots and beets. You can purchase plants for broccoli, cauliflower and cabbage at your garden center. Remember to look at the packet to see how deep and far apart the seeds should be planted and DON'T CROWD them, seeds are expensive, so don't overplant! Let the
children help make labels
to mark where the seeds are.
Check out
https://kidsgardening.org
for lots of ideas and tips!
Meet NC F2P Network AC Member Courtney Ramsey-Coleman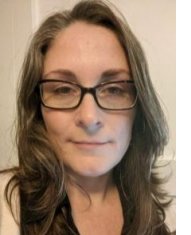 Courtney Ramsey-Coleman,
MS, RDN, LDN, is the Healthy Eating and Nutrition Security Coordinator for the Community and Clinical Connections for Prevention and Health Branch in Wake County.
Since becoming a Registered Dietitian, Courtney has devoted her career to public health and community nutrition. She served at the local level for over 4 years with the Wake County WIC program, focusing on maternal and pediatric nutrition, helping women, infants, and children to have greater access to healthy foods and nutrition education. She has also worked with the grant funded Center for Translational Health Equality Research studying health disparities among minorities, where she was able to delve into the community to serve and educate others about nutrition. Courtney truly has a servant's heart, a passion for public health, and enjoys helping people understand and use nutrition to better their lives.
Courtney received her second undergraduate and master's degree in Family and Consumer Sciences/Dietetics from North Carolina Central University. She also holds a BS in Graphic Arts and Imaging Technology from Appalachian State University.
Courtney has a strong creative and artistic side. In her spare time, she loves to garden, create art, and watch her son play baseball. She is a lifetime learner and enjoys taking classes and learning new skills. She and her husband love spending time with family and friends, cooking and trying new recipes, and traveling.
Learn more about our advisory commitee members in our furture newsletters. Interested in joining the Network AC or workgroup?
Fill out our interest form here.
Visit our webpage here.
Whip It Up!

by Marianne Lindgren and Chika Mita

NC Child and Adult Care Food Program (CACFP)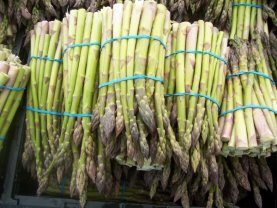 You know it is spring when you see asparagus starting to grow! This beautiful green vegetable is a great source of folate, iron, potassium, Vitamin A, and Vitamin C.
If you are interested in growing asparagus in your own garden, it is recommended to plant asparagus between mid-January and mid-March. As a perennial vegetable, once planted, asparagus can continue to grow and thrive for multiple years (
NC State Extension
).
This recipe for steamed asparagus will add color and crunch to your meal and go well with any main dish (e.g., chicken). For best results, look for odorless stalks with dry, tight tips, and when steaming asparagus, choose stalks that are thicker and more uniform in size for even cooking.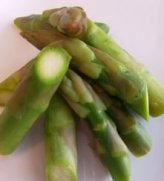 Serving size for 3-5-year-olds:
Breakfast or Snack: ½ cup steamed asparagus (Credits at ½ cup vegetable in the CACFP)

Lunch or Supper: ¼ cup steamed asparagus (Credits as ¼ cup vegetable in the CACFP)
Ingredients:
1 ¼ lb. fresh asparagus

water

(Optional) salt

(Optional) pepper
Directions:
Gently rinse the asparagus stalks.

Cut off the white end of the stalk, then cut the green asparagus stalk in roughly 2-inch pieces.

Place a steamer basket in the bottom of a large saucepan or pot.

Add water ensuring the water doesn't touch the basket. Bring to a boil.

Place asparagus in the basket, cover with a lid and allow to steam 2 - 5 minutes depending on thickness and desired doneness.

Take out the asparagus from the basket. Season with salt and pepper (optional).
Resource:
NC State Extension


The NC Farm to Preschool Network connects, educates, develops and shares resources between community and state partners, farmers, early childhood educators and families to spark the local foods movement in early childhood education environments.

You Are Healthy
by Todd Snow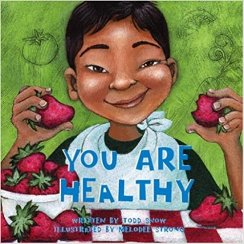 This important book introduces young children to things they can do to stay healthy and encourages behaviors experts have identified as key to children's health: active play, eating right, washing hands, drinking water, getting enough sleep, and spending time with loved ones.

Read aloud on YouTube.
Plants Feed Me
by Lizzy Rockwell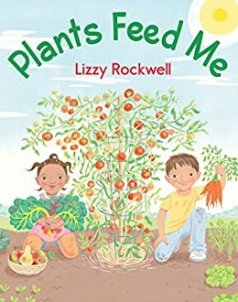 Smiling children pick fruits and vegetables, and learn how plants grow from seeds, stretching toward the sky for sun and into the earth for nutrients. This celebration of fruits, vegetables, and more is sure to get kids interested in what's on their plates!
Read aloud on YouTube.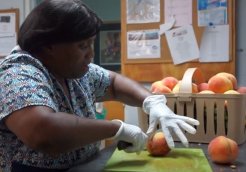 CACFP Networking Session
March 16, 2023 6:30-7:30pm
Interested in using your CACFP funds to purchase local produce, but not sure how to get started? Well look no further... Join ASAP's Growing Minds program for a virtual CACFP networking session. Our speakers Marianne Lindgren (CACFP Nutrition Program Consultant) and Melinda Aponte (YWCA Nutrition Coordinator) will share resources and tips, then open up the floor for Q&A and sharing among participants. Please register in advance for this meeting. After registering, you will receive a confirmation email containing information about joining the meeting.
NC Farm to Preschool in Action!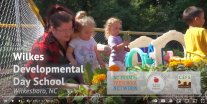 Meet Executive Director Patsy Reavis and Family Coordinator Donna Roope of Wilkes Developmental Day School in Wilkes County. View here.
The NC Farm to Preschool Network has produced a series of videos in partnership with local Early Care and Education (ECE) providers, funded by the ASPHN 2021-2022 Farm to ECE Implementation Grant (FIG).
These NC videos showcase the array of activities, providers, children, and families served across North Carolina who are growing the farm to ECE/preschool movement in our state and supporting healthy, resilient kids, and high-quality
education. View playlist here.
Farm to Early Care and Education Local Food Purchasing Guide - Local Foods
Farm to ECE not only includes the fun activities in the garden or taste tests with parents and children, but also the food purchasing side with local farmers and distributors. Learn more here.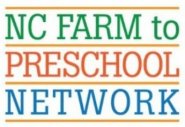 NC Farm to Preschool Network webpage offers resources on NC Fresh Produce Purchasing and Prep Guides, Serving Local Foods in NC Childcare Centers and Local Food Decision Tree in English and in Spanish. Learn more and view here.
This Week in the Garden

@ Preschool